Riot Games is changing up the LCS Academy and amateur leagues for the 2021 season, the League of Legends developer announced yesterday. Taking the place of Academy league play-offs and Finals will be a series of tournaments, all of which will lead to the LCS Proving Grounds. Academy and amateur teams will compete alongside each other in the new system.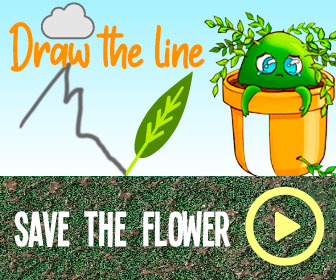 Since its inception, the LCS Academy league has run alongside the main LCS season. Many LCS teams have Academy counterparts, with some of the Academy league's best talents eventually getting picked up by LCS organizations.
Starting in 2021, amateur League of Legends teams will compete in "tier 2" tournaments to move their way up the competitive ladder. LCS Academy teams will compete in their regular season, the final standings of which will determine where they place in the postseason tournament circuit. Tier 2 tournaments will be put on by third-party organizers, while "tier 1" events will be hosted by Riot-approved teams, sponsors, and third-party organizers.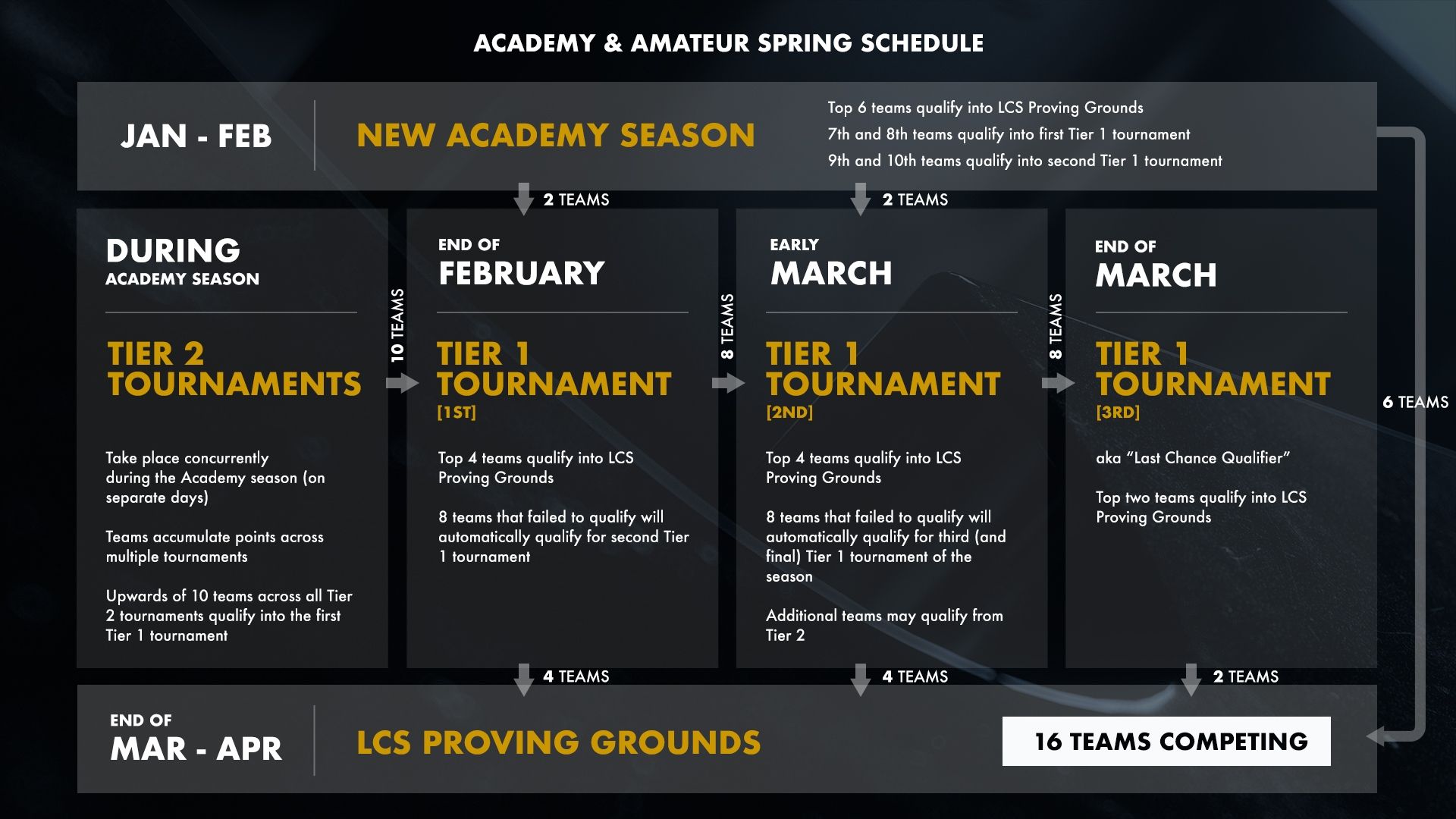 Amateur teams will earn points throughout the tier 2 tournaments, with at least ten securing their spots in the first tier 1 tournament. The first tier 1 event will take place at the end of February, where those amateur sides will compete against two Academy teams. Four teams from this event will advance to the LCS Proving Grounds, while eight will move on to the second tier 1 tournament.
The second tier 1 event will take place in early March, again with four teams advancing to the LCS Proving Grounds and eight moving on to the third and final tier 1 tournament. The third event will go live at the end of March, with the top two advancing to the LCS Proving Grounds.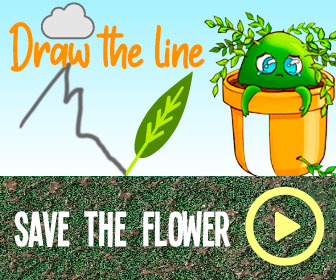 The LCS Proving Grounds will run from the end of March into April, with 16 total teams competing to show off their skills for LCS teams. Six teams from the LCS Academy league will qualify directly to the Proving Grounds, while the other ten teams will need to qualify through the new circuit.
This new system will "cap off" each Academy split in 2021, fully taking the place of the Academy league's play-offs and Finals.
Source: Read Full Article