Though many people expected the PlayStation brand to be a bigger part of Sony's CES 2020 presentation, the company stuck to showing off a few key PlayStation 4 stats before revealing the new logo for the upcoming PlayStation 5. 
The numbers for the PS4 are extremely impressive, making it clear Sony dominated this generation's console sales and active users.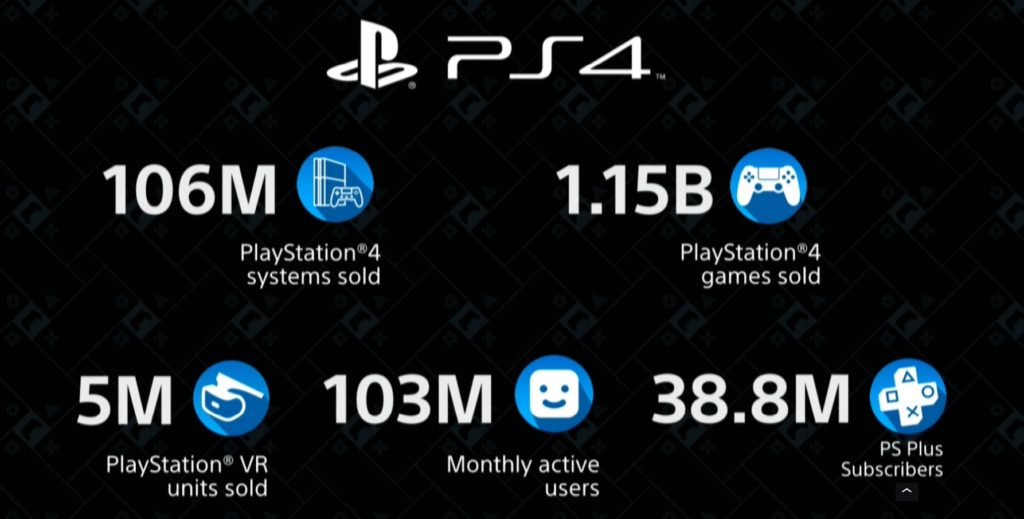 Here is how all of those numbers were broken down on stage.
PS4 has sold 106 million lifetime units.
PS4 has sold 1.15 billion games through retailers and the digital marketplace.
PSVR has sold 5 million units.
There are 103 million active users on PlayStation. 
There are 38.8 million users subscribed to PS Plus. 
During 2019, the PS4 surpassed the original PlayStation to become the second best-selling console of all time and now only sits behind the PS2 in terms of lifetime sales.
Source: Read Full Article