Ahead of tonight's The Game Awards, where a "special announcement" will be revealed, a brand-new Fortnite patch is now live for mobile devices, PC, PlayStation 4, and Xbox One. The update brings a host of fixes and tweaks, as well as a new way to play on consoles.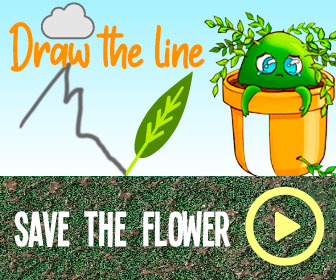 Fortnite's latest update, v11.30, introduces split-screen cooperative to the PlayStation 4 and Xbox One. Though it's an "early release" of the feature, which will continue to receive updates in the future, you can use split-screen in both Duos and Squads with your friend on the same system.
Elsewhere in the patch, the ammo indicator has been changed, offering a better visual representation in the form of numbers instead of the solid bar the game used previously. Other fixes and tweaks include addressing issues with missing and/or incomplete textures, preventing the Social menu on the Friends List from auto-scrolling, increasing the daily Item Shop gifting limit, and more.
Fortnite News
Fortnite: Where To Search Hidden XP Drop In Chaos Rising Loading Screen
Fortnite Hidden E Location Guide: Where To Search Letter E In The Dive Loading Screen
Fortnite Hidden I Location: Where To Search Hidden I In Hide And Seek Loading Screen
A new leak suggests developer Epic Games is looking into altering its traditional Battle Pass structure by offering some sort of all-encompassing Annual Pass. We'll learn more during tonight's Game Awards show, as well as whether this leak is the "special announcement" Epic Games has planned.
Fortnite v11.30 Full Patch Notes
General Additions/Changes
Introducing Split Screen.

Play Duos and Squads with a friend on the same PlayStation 4 or Xbox One.
This is an early release of Split Screen; we will continue to improve the feature. Please report bugs via the in-game Feedback tool.

Preview what's in the Item Shop using your mobile device.

With Party Hub, you can now preview what's new in the Item Shop before loading into the game.
To do this, open Party Hub, swipe right, and tap "Preview Items."
Increased the daily Item Shop gifting limit from 3 to 5.
Changed Ammo Indicator.

Now a visual representation of remaining ammo number rather than a solid bar.
You can now choose when to transition from the "Eliminated By" screen to the end-of-match XP screen.

To transition to the end-of-match XP screen, press "Continue" on the "Eliminated By" screen.
Made preparations for the Star Wars: The Rise of Skywalker live event at Risky Reels on December 14 at 11 AM PT / 2 PM ET.

Bug Fixes

Resolved an issue involving the Safe Zone setting on Xbox One returning to 1.00 upon each login.
Resolved an issue involving some trees and metal fences in Arena not granting the correct material increase.
The Magma Wrap now appears correctly on the Bandage Bazooka and Pistol.
Resolved an issue involving the Bandolette Outfit appearing to have two hairstyles merged together.
Resolved an issue involving some items from the Twin Turntables set appearing grainy and pixelated.
The Social menu Friends List on mobile devices no longer auto-scrolls to the top when players try to scroll down.
Resolved an issue involving players' Quick Bar being inadvertently defaulted off on mobile devices.

GameSpot may get a commission from retail offers.

Source: Read Full Article