Alright, Mandalorian fans, your time has arrived. The child has touched down in Animal Crossing: New Horizons and requires your sponsorship. Make baby Yoda the flagship of your island with custom designs to hang high on flagpoles or place as sentries around your island with Grogu's ever-watchful, doe-eyed stare. But when you step out sporting these baby Yoda threads, other islanders will have no doubt that wherever he goes, you go.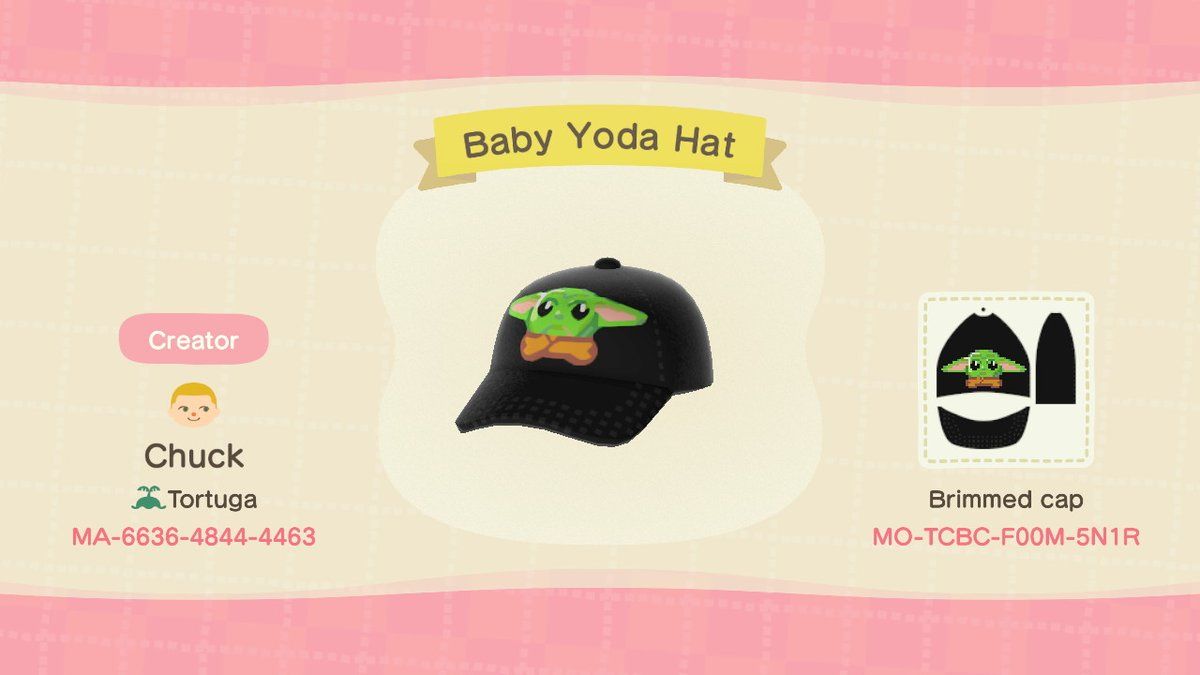 Hailing from the island of Tortuga, Twitter's Chuck Skoda kicks off our collection with this grumpy looking Grogu. The child is ready to deal out some serious judgment from his vantage point atop your head when donning this black sports cap.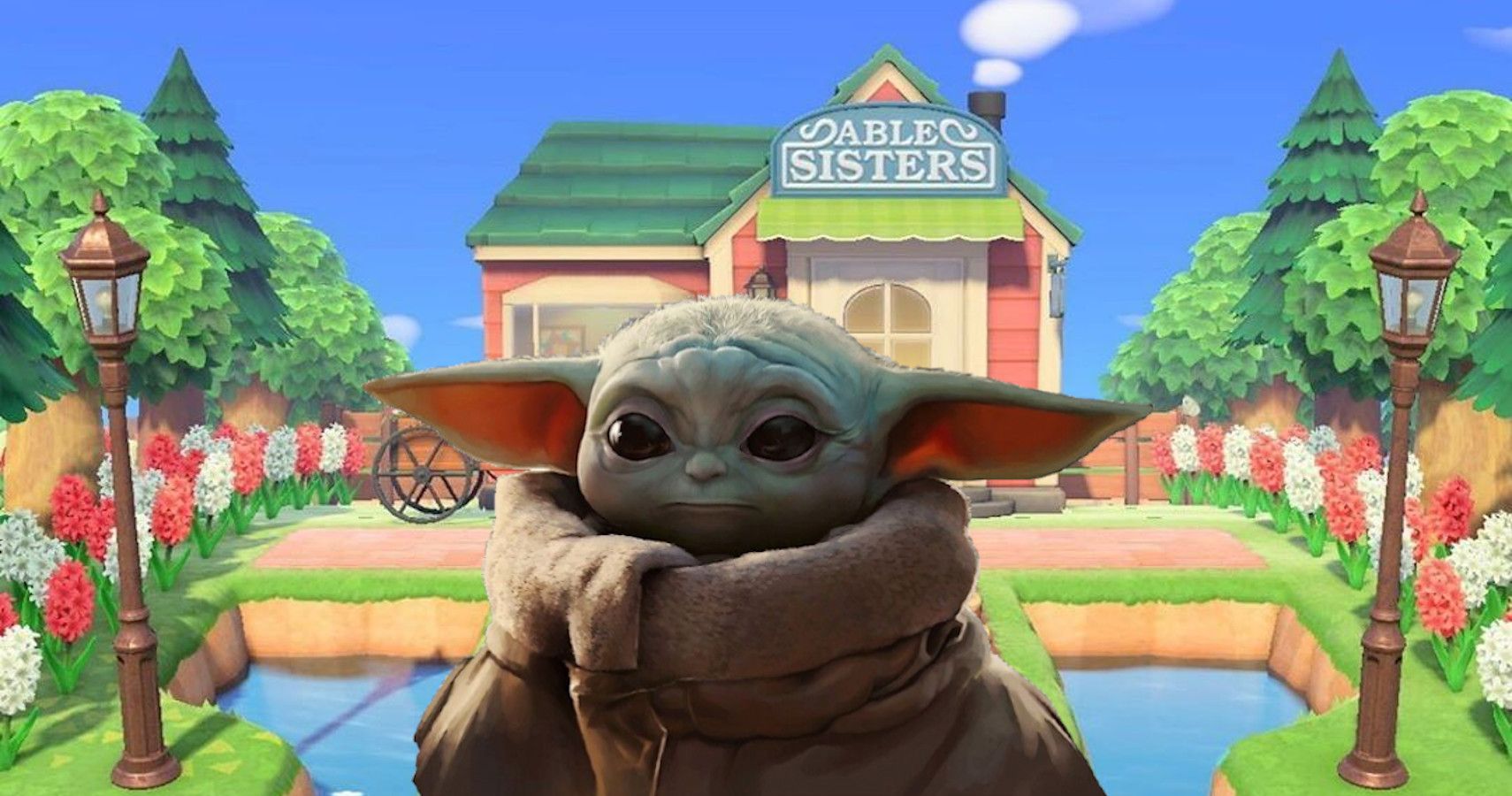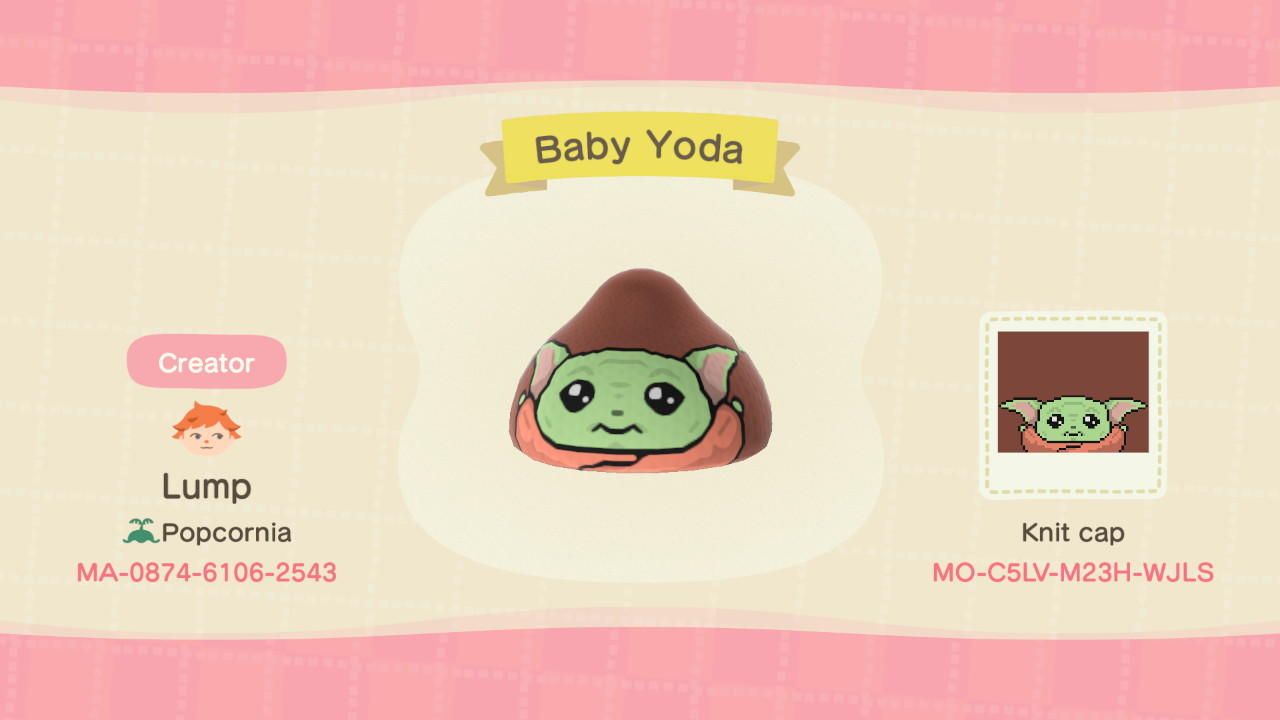 For a different take on baby Yoda, why not snatch up this beanie from Popcornia island's creator, Lump? The stylization is oddly reminiscent of chaunky Pikachu from the classic generation of Pokémon Gameboy games.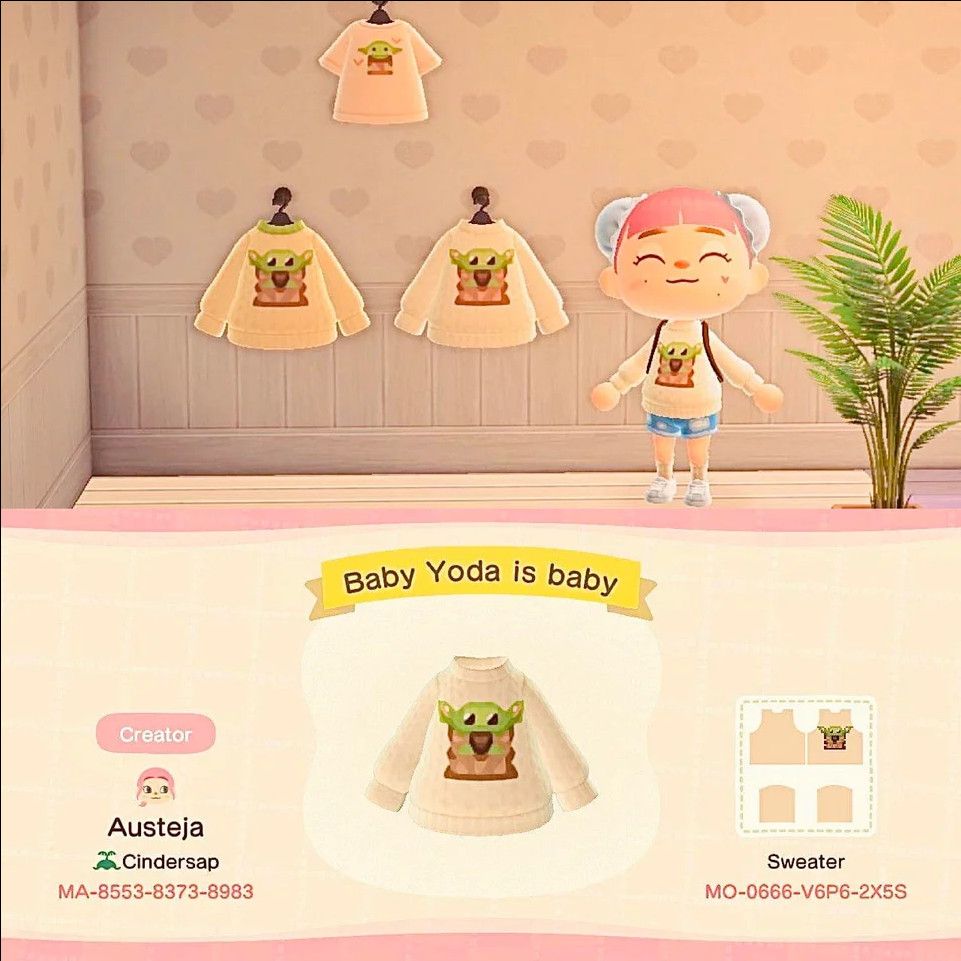 You and the child can get warm and cozy together, thanks to the creator Austeja of Cindersap island. Baby Yoda with his steaming cuppa, and you in this adorable sandy-themed sweater.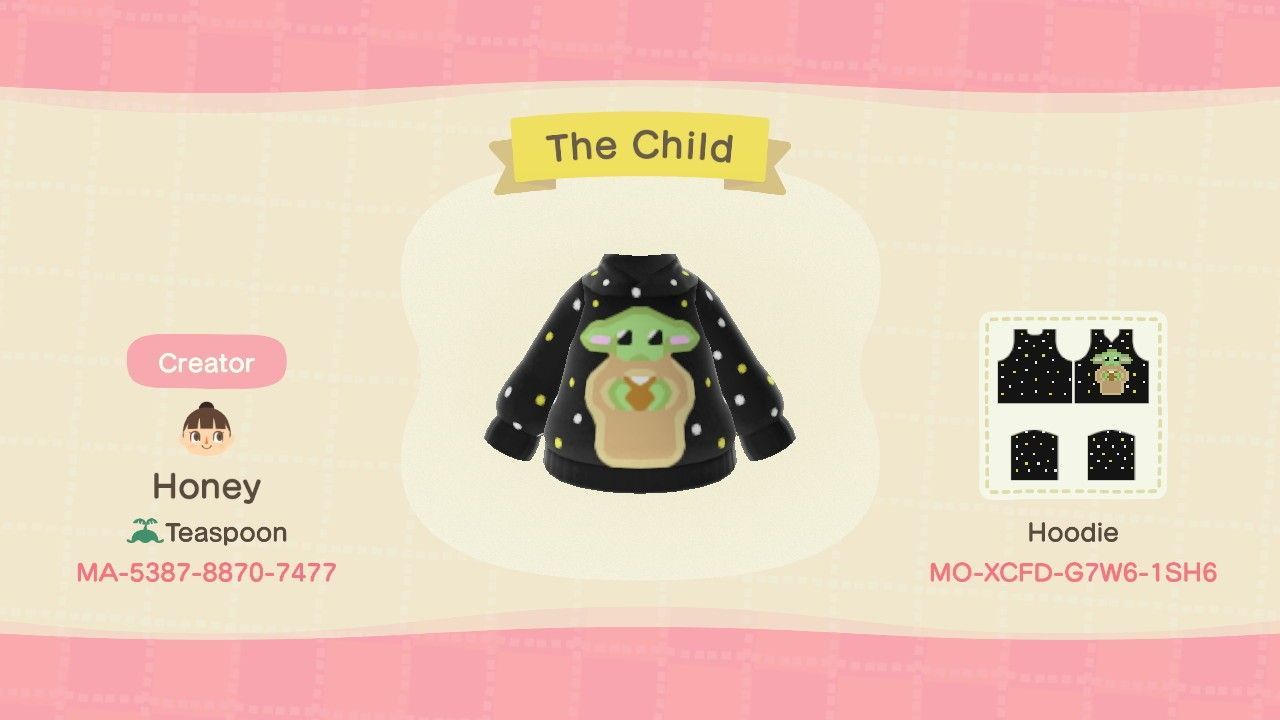 Or go exploring the galaxy in this starry pullover while Grogu continues to sip his treat innocently. This design is courtesy of the creator Honey from Teaspoon island. They have created another similar sweater designs, if you wish to check out their collection using the creator code above.
The creator Loree of Muirfield island designed this adorable t-shirt hemmed in baby Yoda green. Take a spin around the island with the little sparkly-eyed Grogu tagging along in his signature pod.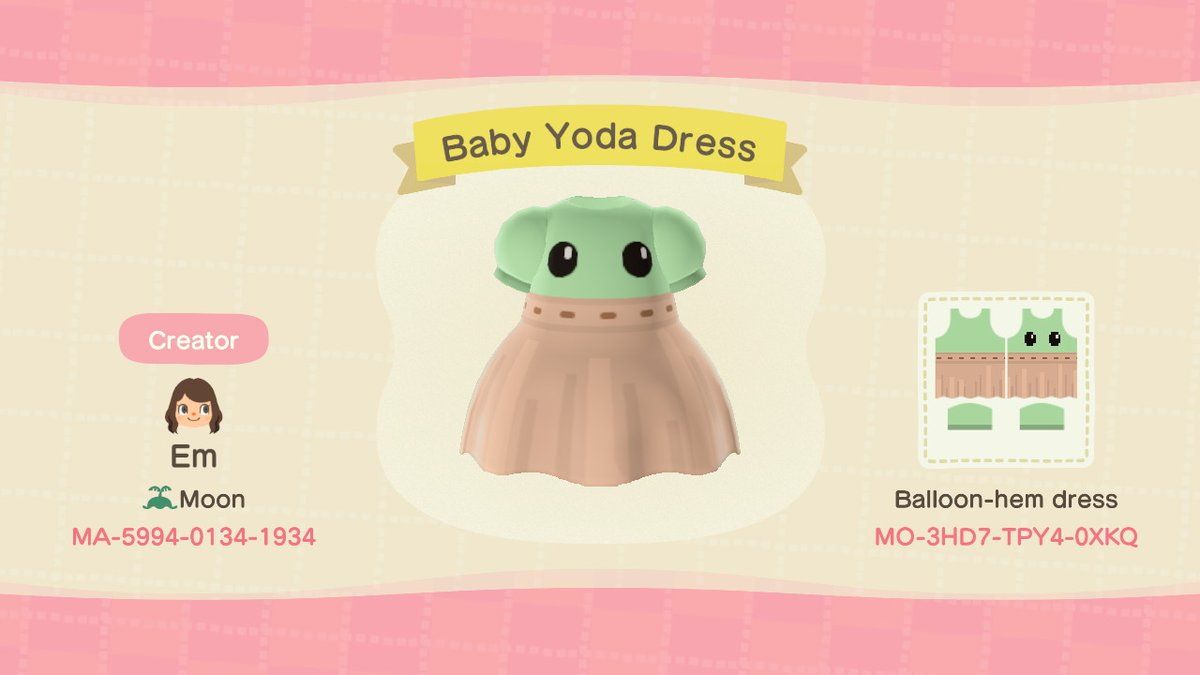 If you're feeling like dressing it up a bit, slip into this baby Yoda dress from the creator, Em of Moon island. They have also created a hoodie rendition of the design. Use the creator code above or follow the link if you want to check that out too.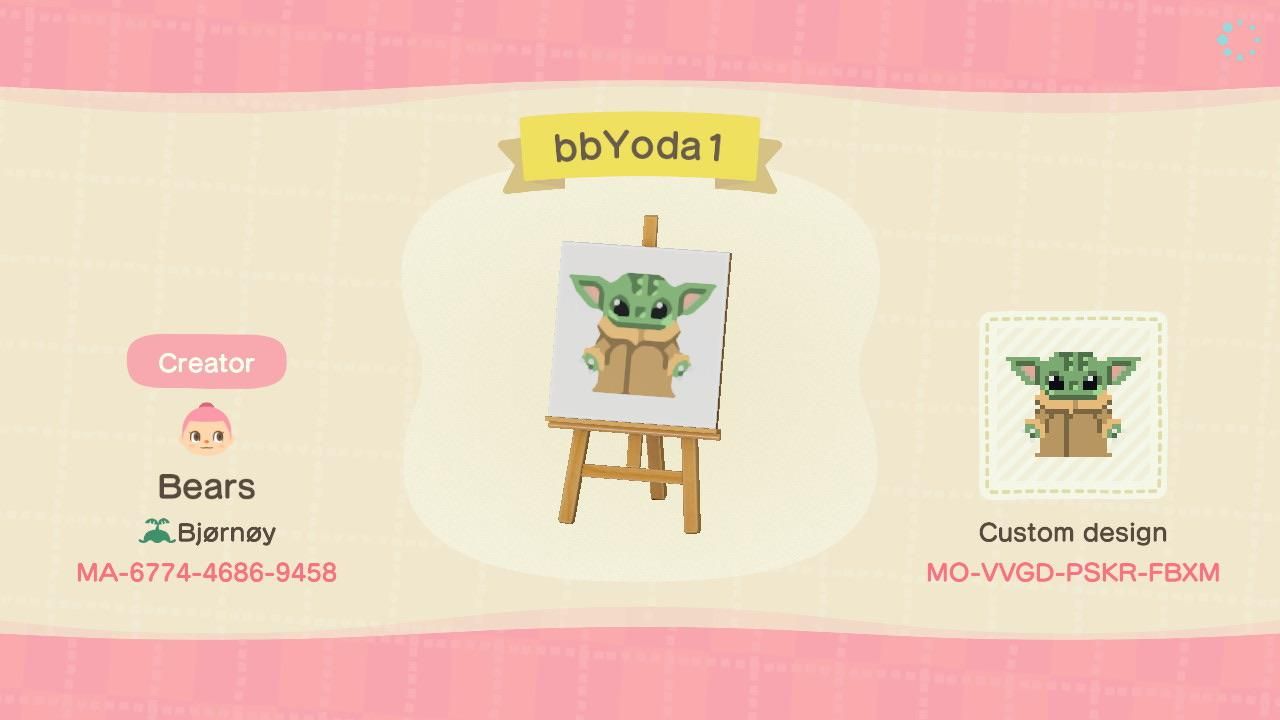 Let visiting islanders know that your island is the established residence of the child with this fantastic rendition of baby Yoda. Bjørnøy island's Bears shared this custom design on Reddit.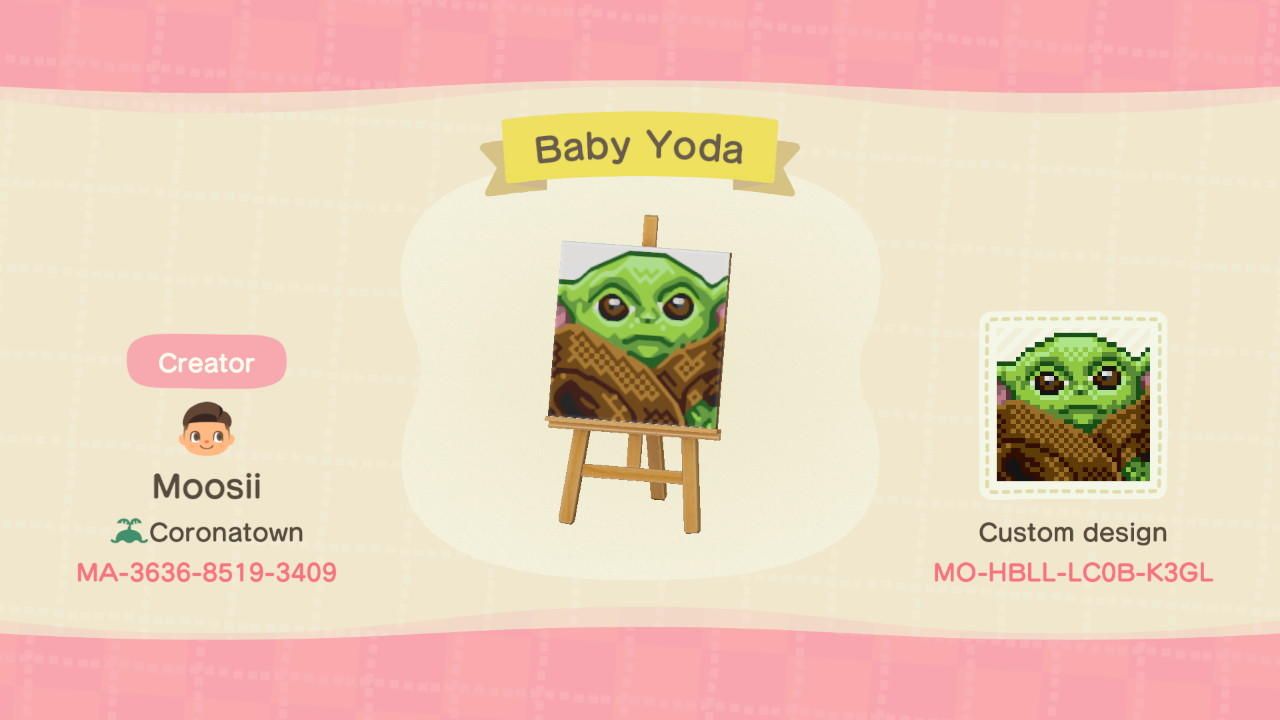 Last but not least is this astonishingly well-executed design by Coronatown island's Moosii. This detailed depiction of everyone's new favorite force-sensitive cutie will leave no question whose island they've landed on.
So if you're ready to welcome the child to your island, head over to the Able Sister's kiosk to get your hands on these out-of-this-galaxy designs. But beware, once he's there, baby Yoda may take over your island just as he has laid claim to meme society and won over our hearts.
NEXT: Pokemon Yellow Nuzlocke Checklist Guide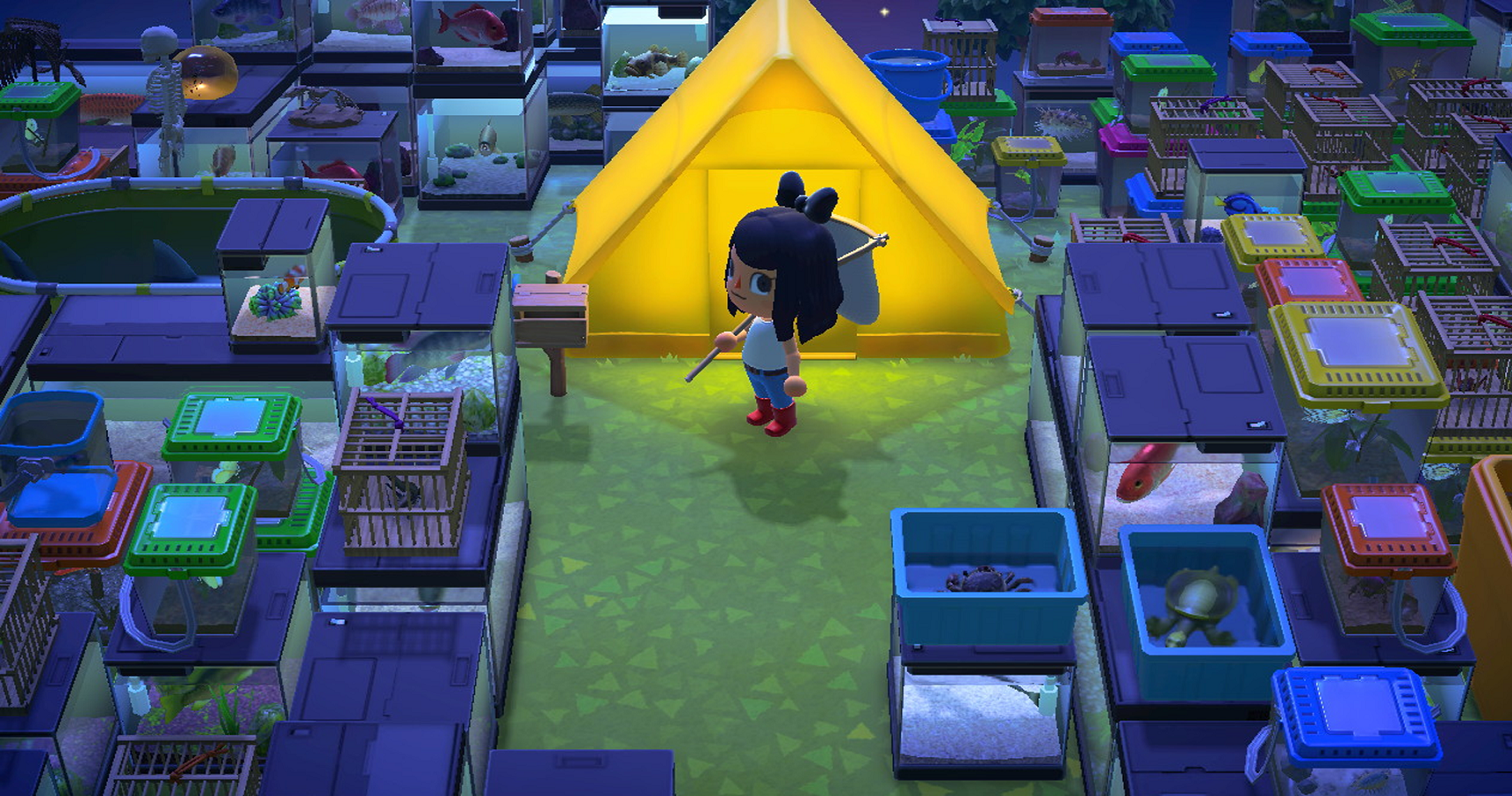 Game News
Animal Crossing: New Horizons
Kim is a freelance writer for TheGamer. She recently began writing online articles in the summer of 2019 when she was approached on Discord to contribute some articles and guides for Wizards Unite World. Kim is a fan of fantastical genres, some of her favorite titles including Harry Potter, The Lord of The Rings, and The Witcher. She's a bookish Ravenclaw eccentric, with an inquisitive sense for adventure. Kim seeks to use her writing as a means to travel and explore, hoping to share her findings and spread curiosity.
Source: Read Full Article