With Animal Crossing's February update around the corner, it's time to talk about the Super Mario set.
The Super Mario set is coming to Animal Crossing: New Horizons to commemorate the Super Mario Bros. 35th anniversary. The game will feature Super Mario-themed furniture as well as clothing so players can dress up as their favorite Mario characters.
There are 33 different items to obtain. Here's a guide to help you collect every piece of the Super Mario set.
Download The Update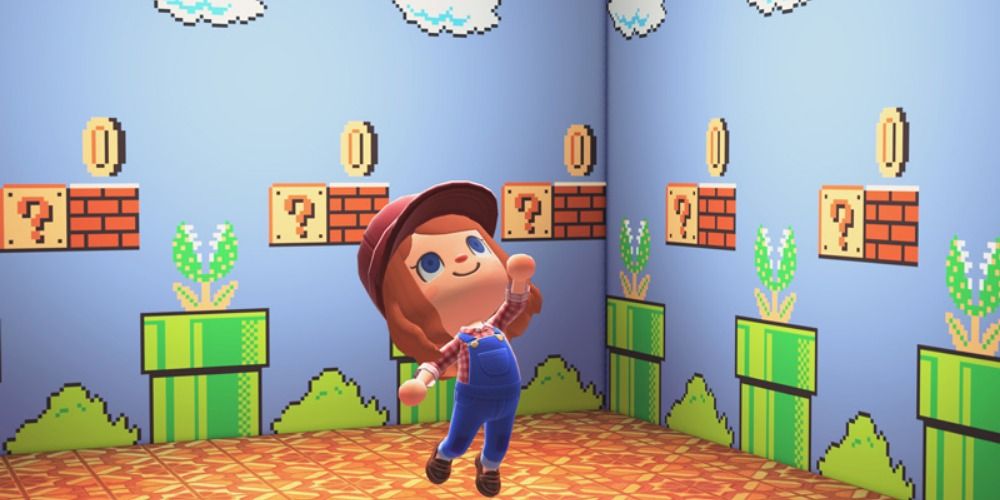 The Super Mario Furniture set won't be available until March 1st. However, as a thank-you gift from Nintendo, players will receive the Mushroom Mural upon downloading the update on February 25th.
To get the item you just have to download the update and then check your in-game mailbox.
Super Mario Set Furniture Items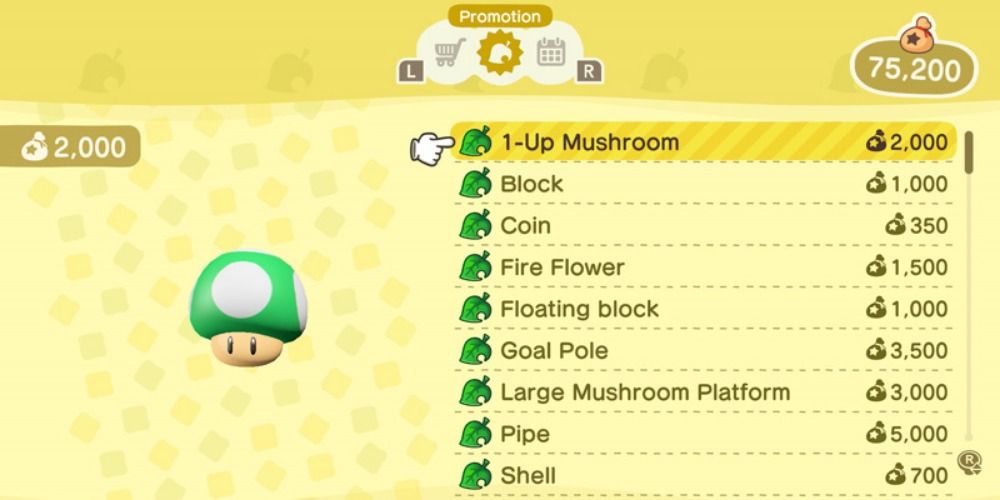 There are 18 different furniture items to collect so that you can complete the Super Mario Item set in Animal Crossing: New Horizons. To obtain the items you only have to do as follows:
• Open Nook's Shopping, either use the NookPhone App or access through the Nook Stop inside the Resident Services building
• Select the Special Goods section
• Go to the Promotions tab
• Purchase the items
Out of all the items, there are only 3 that come in different colors: the Small Mushroom Platform (yellow, pink, and green), the Large Mushroom Platform (red, blue, and green), and the Shell item (green and red).
Super Mario Set Clothing Items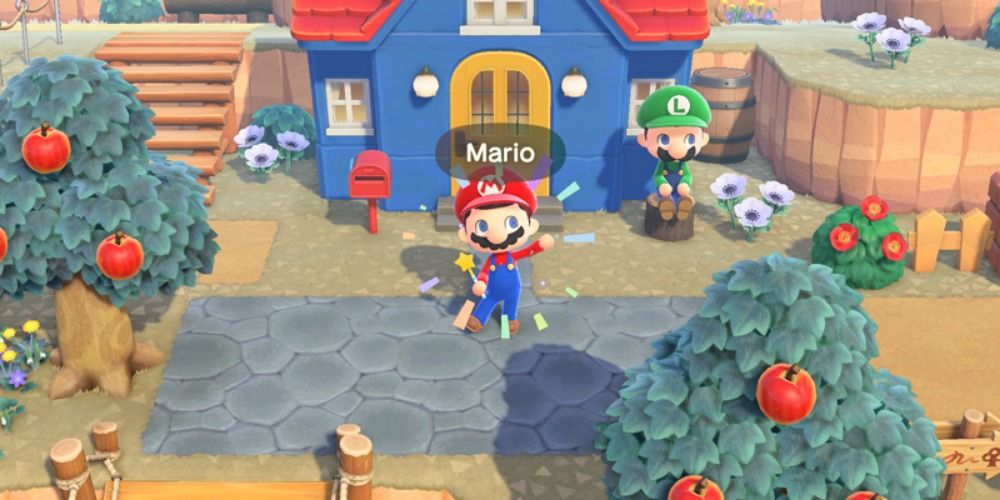 There are 15 clothing items as part of the Super Mario set. By collecting them all, you can dress up as Mario, Luigi, Wario, and Peach. In order to complete the Mario, Luigi, and Wario outfits you need to obtain each of their 4 clothing articles. Peach only requires 3 clothing articles to complete.
To get all of the articles, you have to follow the same steps as to collect the furniture items. It is simple, just purchase them through the Promotions tab in Nook's Shopping's Special Good section.
Just A Tip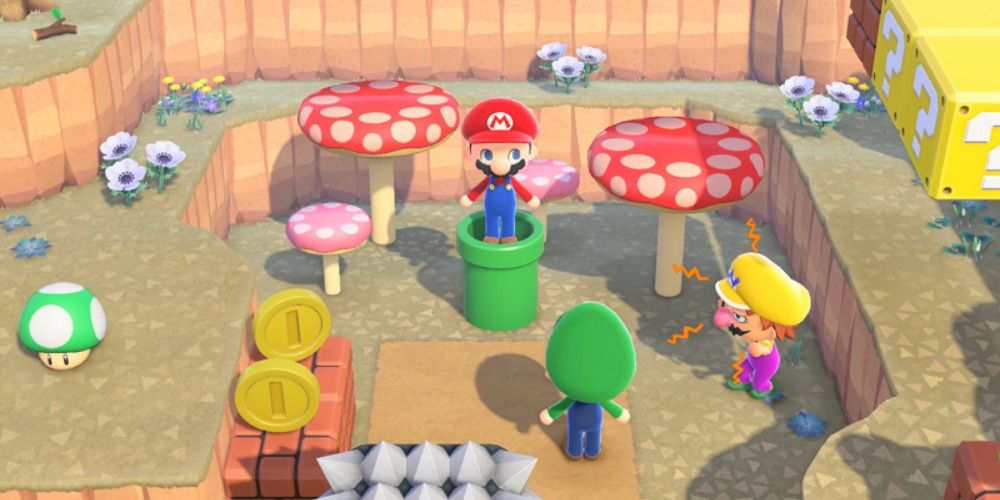 As you can tell, the items are quite easy to obtain. However, due to the number of items available, it will take a few days to get them all, since you can only make 5 Nook's Shopping purchases a day. Here's a little tip that might just speed up this process, especially for those that don't want to time travel.
You can collect all of these items much faster if you have a friend that is willing to gift you an extra 2 items a day, through their own Nook's Shopping app.
In order to do this, you have to add someone as a friend on Nintendo Switch. Visit their island or have them visit yours, so that you can send each other mail. And then, through the Nook's Shopping app, they can select an item and choose the option "Send as Gift", instead of "Place Order."
The more friends you convince to help you out, the faster you can collect all of these awesome Super Mario items and celebrate Mario's special 35th anniversary on your island!
Next: How Animal Crossing New Horizons Can Stay Relevant in 2021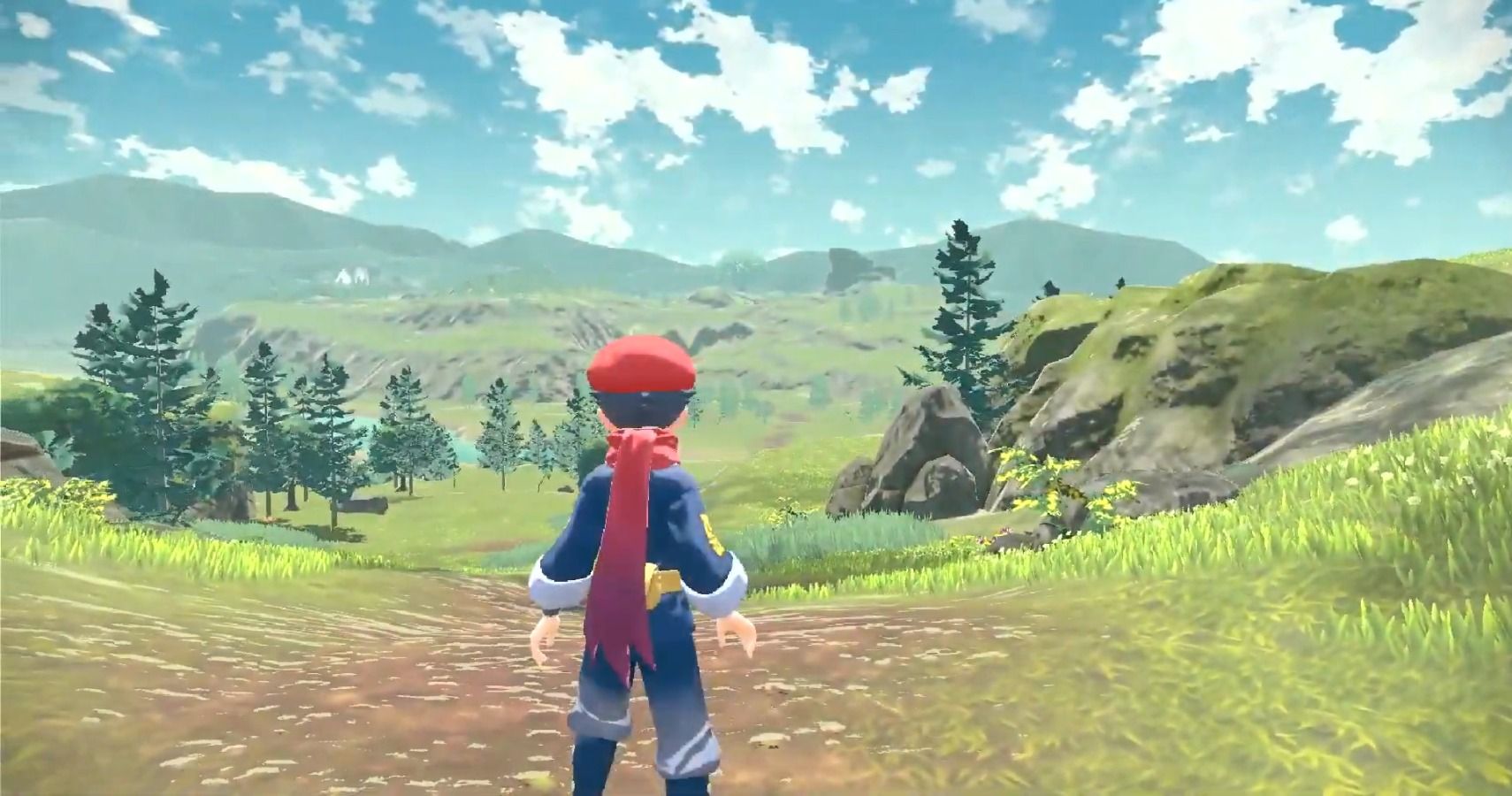 Guides
Animal Crossing: New Horizons
Ashely Claudino is a translator, writer, and above-all someone with a lot of love for video games. She has a Translation degree, which she obtained at the University of Lisbon in 2020. During her internship at the National Museum of Natural History and Science, she worked as a translator and editor. Now, Ashely translates indies for fun and writes about video games.
Source: Read Full Article