EA and Respawn has finally revealed the latest play Legend to be added in Apex Legends Season 9: Legacy. Valkyrie is in, and this powerful Recon Legend will be added to the game on May 4.
If you've been following the story of Titanfall and Apex Legends so far, you might already know exactly who Valkyrie is, but if you haven't been keeping up with the story each season, it's easy to fall behind. Never fear, for this guide explainer is here.
In this guide we're going to be breaking down everything we know about Apex Legends' Kairi "Valkyrie" Imahara, including how she ties into the story, which of the Apex Legends cast she already has allegiances to, and what this could mean for the story going forward.
Who Is Kairi Imahara, AKA Valkyrie?
If you read our theory post from before the trailer went live, we used our knowledge of the Apex story so far and Titanfall lore to deduce that the star of the Northstar trailer would be Viper, the only Apex Predator from Titanfall 2 that pilots a Northstar class Titan. Well, we were close, as Viper did not survive the encounter in Titanfall 2, and instead it's his daughter Kairi Imahara that is taking up his mantle as Valkyrie in Apex Legends.
We see Valkyrie interact with Kuben Blisk in the Northstar trailer, so we can assume that she's affiliated with the Apex Predators, and just might be the friend of Ash's that was mentioned in a previous season. If this is true, then we can expect Ash to return in Legacy's story.
Respawn has released several Valkyrie teasers prior to the Northstar trailer, and these two tweets give us a bit of context as to the kind of character Kairi Imahara is.
This first image shows us Valkyrie's work space. A map proves she's searching for something, while the manga collection next the Nessy doll on the shelf prove she has a softer side and a variety of interests – though it seems the Apex Games and her goals are most important right now.
This picture is far more casual, on what appears to be her home planet that we see in the Northstar trailer. Here she's eating the Outlands' version of Cup Noodle, Apex Noodles, and she has been left a message by someone that reads: "You're gonna love it here, it's just like home." Who this message from is one of the bigger mysteries that surround Valkyrie right now.
Valkyrie's Voice Actor, Erika Ishii
Valkyrie's voice actor Erika Ishii is a professional with years of experience at her back. You might recognise her from 1995's Sailor Moon dub, World of Warcraft, Destiny 2, Cyberpunk 2077, Marvel's Avengers, and many more.
Erika will be recording all of Valkyrie's voice lines, including those in the Northstar trailer and all the voice barks you can expect Legends to be shouting at one another during the Apex Games.
Valkyrie's Connections To Other Legends
One of the more interesting things fans have spotted from the Northstar trailer is that one particular existing Legend actually makes a minor appearance. Yes, it's Rampage, our favourite gunner. It seems like Rampage helped create the unique machinery that Valkyrie will be using in the Apex Games.
We know Valkyrie has connections to Ash and Kuben Blisk, but when it comes to her relationship with the other Legends, it's very much up in the air.
Valkyrie's Abilities In Apex Legends
We already have a full guide to Valkyrie's abilities – or at least those that we know of thus far. Click through here for our breakdown of Valkyrie's abilities and how she will play in Apex Legends.
Next: Apex Legends: Everything We Know About The Bocek Bow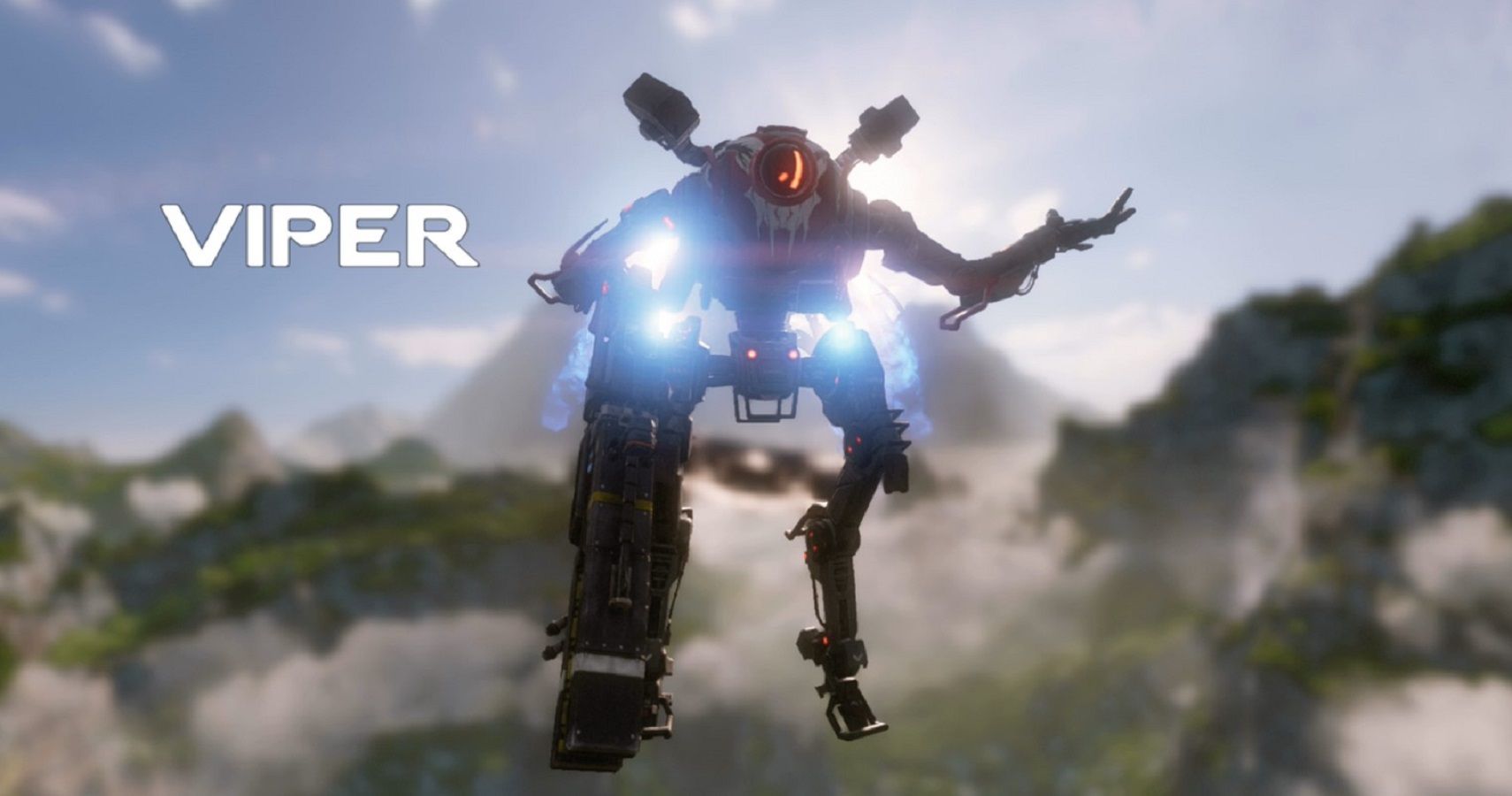 TheGamer Guides Editor.
Am I supposed to write this in the third-person? Do you know how awkward it is talking about yourself like you're someone else? No one would ever believe someone else has this many nice things to say about me.
Source: Read Full Article