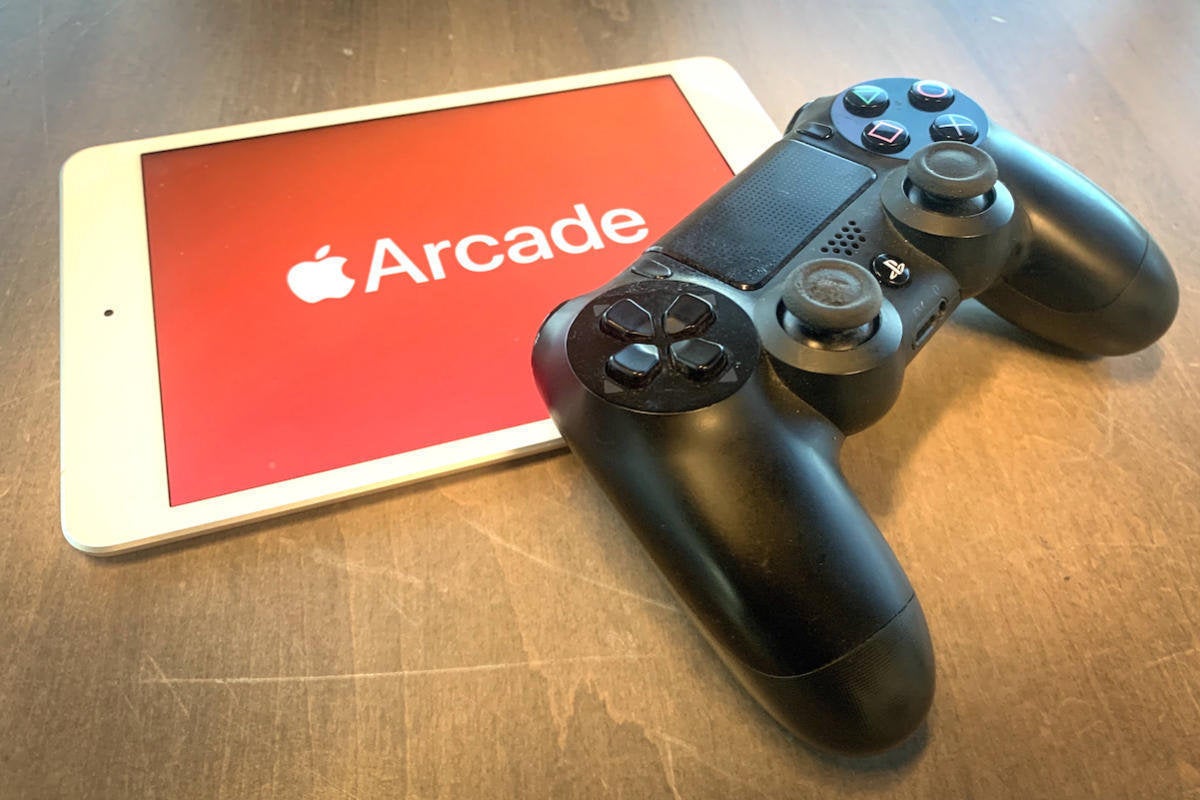 The best Apple Arcade games
You'll find dozens and dozens of games in Apple Arcade, and—wonder of wonders—almost none are bad. Some games are better than others, so here's a list of the 10 games you should start with. These games weren't necessarily made with the biggest budgets or by the biggest studios, but they're games that are endlessly replayable and they'll stick in your head.
One note: A lot of these games really come into their own when played with a proper controller like the Sony DualShock 4 or Xbox One. The most fun can be had by playing these games on either the iPad or Apple TV—but controllers work great on the iPhone, too.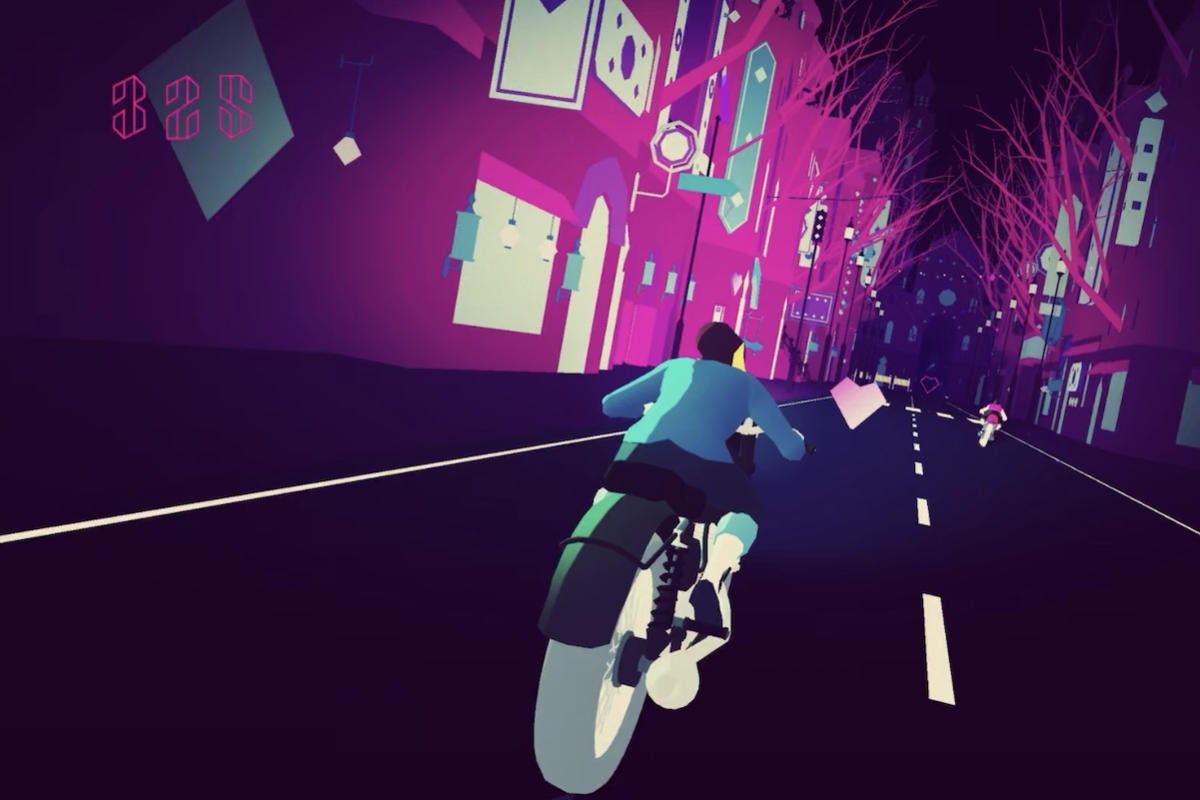 Sayonara Wild Hearts
Sayonara Wild Hearts is a psychedelic, music-driven fever dream. It's technically a rhythm game in the vein of Thumper, but it says sayonara to that game's abstractions in favor of a trippy story about a woman saving the world on her motorcycle. She flies through crevasses, collects hearts, carefully times jumps, and spatters bullets into towering robot dogs while catchy pop songs thump in the background.
Some levels are better than others, and the frequent change in perspective occasionally makes it hard to reorient yourself the first time you play a level. But this is every bit the "art house" type of game Apple Arcade should champion and have more of. It's also on the Nintendo Switch, by the way, but with Apple Arcade you won't have to pay the normal $13 price tag.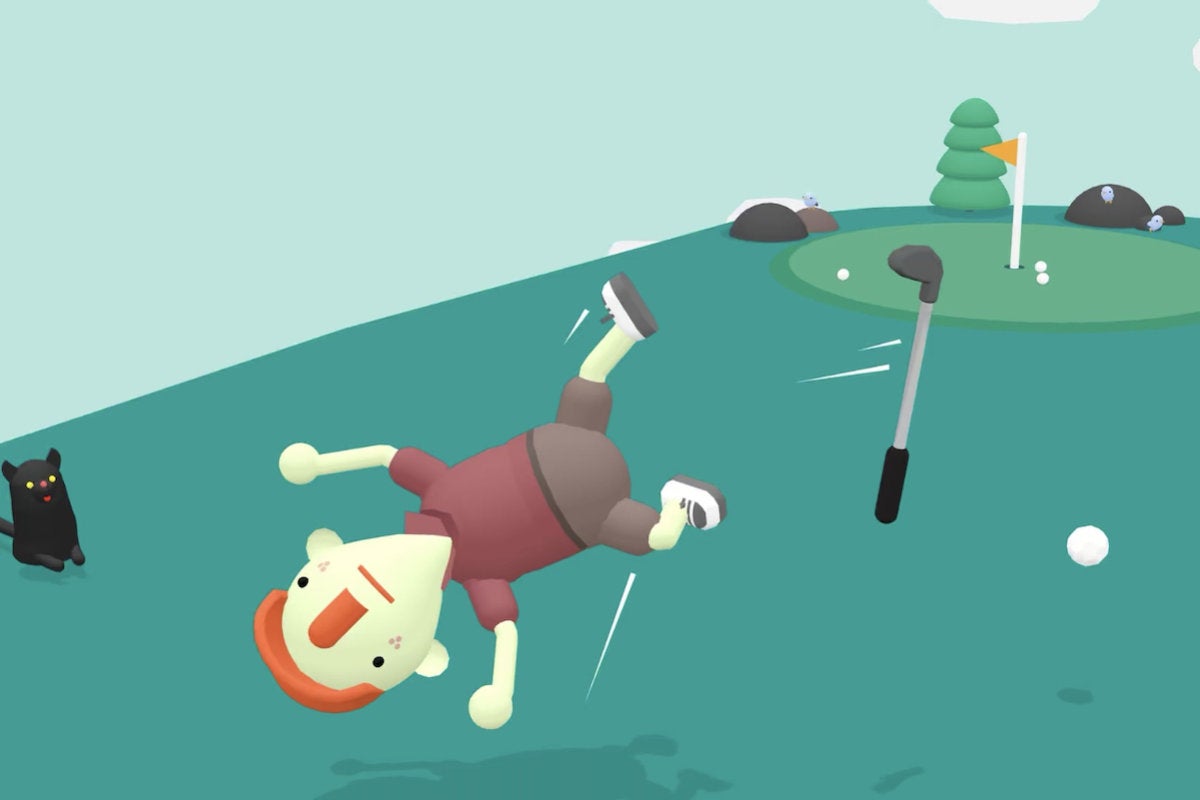 What the Golf?
What the Golf? is hilarious, weird, mildly challenging, and kind of stupid. I absolutely love it. It's always about golf, but you can get idea of the zany directions in which it takes that foundation in by playing one of the first levels. You'll find a house on a golf course, and so you pull back your finger (or press a button on your controller) to set the angle and force for the ball and, well, that's when you find out that it's the house that's moving. And then you'll keep putting this ranch house around the screen until it tumbles over the hole, prompting the screen to erupt into big, orange letters that scream, "HOME IN ONE."
There are hours of this, and somehow What the Golf? gets even crazier without losing much momentum. It's billed as a golf game for people who don't like golf, but frankly, this is a game that everyone should love.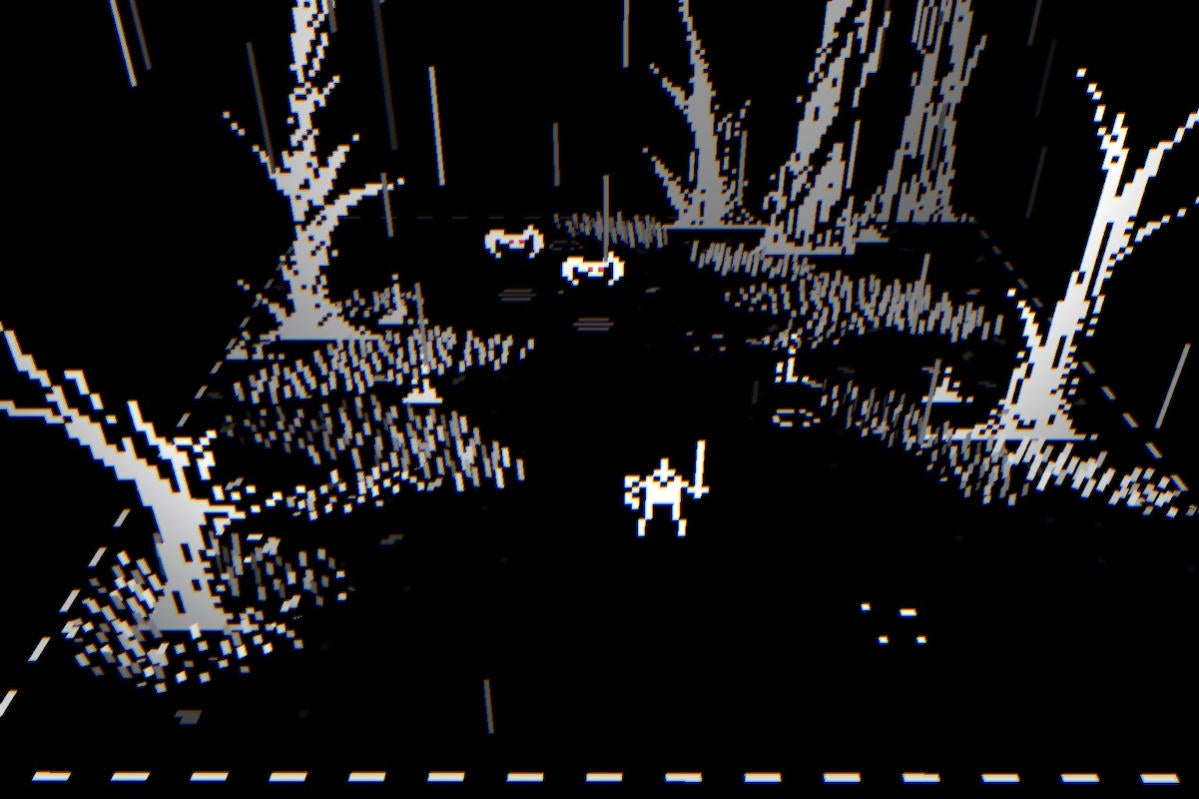 Bleak Sword
Even if you think you prefer games with ultra-realistic graphics, you should give Bleak Sword a chance. It may look like the love spawn of early '80s Nintendo and Atari, but it's become my most-played Apple Arcade game. You're a stick-figure swordsman, and each round you fight off zombies, bats, spiders, and other beasts for as many levels as you can.
Using a stamina bar, you attack, dodge, parry, and counterattack, and you'll win items as you level that help you survive the most difficult levels. You'll have to be careful, too. In a Dark Souls-inspired twist, you'll have one chance to beat a level you died in before you lose the experience and gear you picked up. Be sure to soak in that awesome soundtrack, too.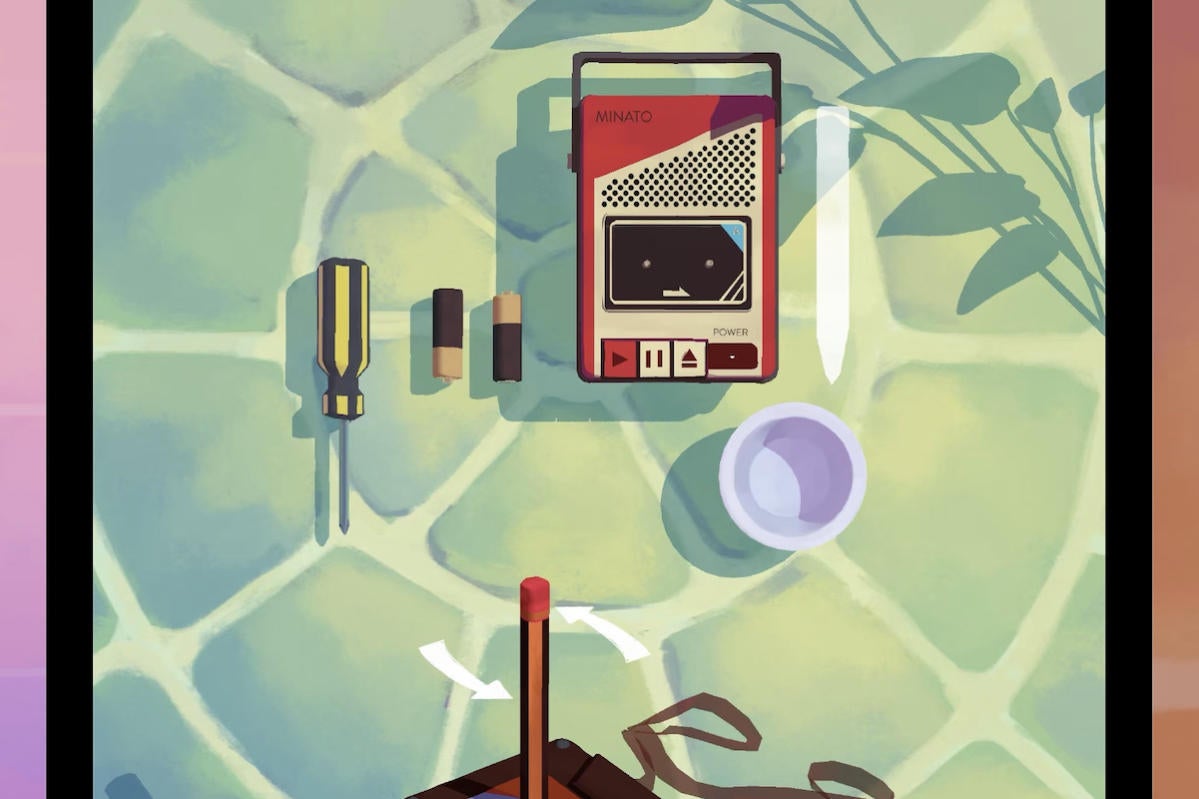 Assemble with Care
Assemble with Care is a rare delight in our disposable world: It's about a young woman named Maria who travels the world fixing things. Superficially, she fixes everything from faulty cassette players to shattered mantlepiece statues, but as the story unfolds, it's clear she's repairing broken relationships as well.
Assemble with Care isn't hard: Some of the "fixing" basically amounts to replacing some expired batteries. But there's plenty of relaxation to be found in the mundane motions of spinning unwound cassette tape, using a screwdriver to open the battery compartment, and snapping the cassette back into its deck. For that matter, there's the joy of seeing the characters' delight when they get their once-broken possessions back. It's a satisfying game. With a runtime of around two hours, it's not long, but you'll think about it more than any of the other story-driven games on Apple Arcade.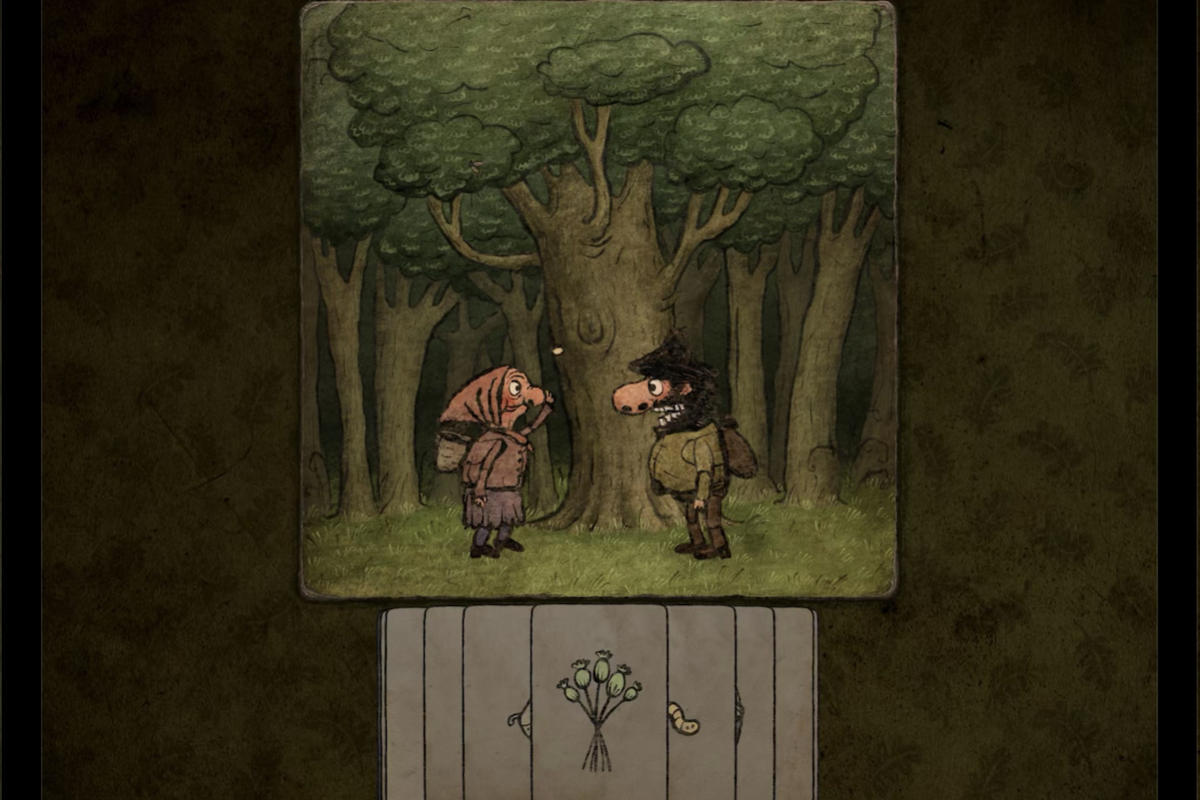 Pilgrims
Pilgrims is one of the games that dropped after the initial rollout of Apple Arcade, and it provides hope that Apple's service will continue to be as impressive as it was initially. It's at once a point-and-click adventure and a card game, with a story that's told largely through music and pictures in thought bubbles rather than with words.
You "play" the mustachioed protagonist as a card to get him to show up in the scenes you travel to on the overworld map, and you click on objects like acorns and pots to add them as cards to your deck. Pilgrims is all about finding the right situations in which to use these items. Developer Amanita Design handles this beautifully—so well that you'll likely be sad when this breezy tale about helping other people finally runs out of cards. Also, the Eastern European-inspired soundtrack shouldn't be missed.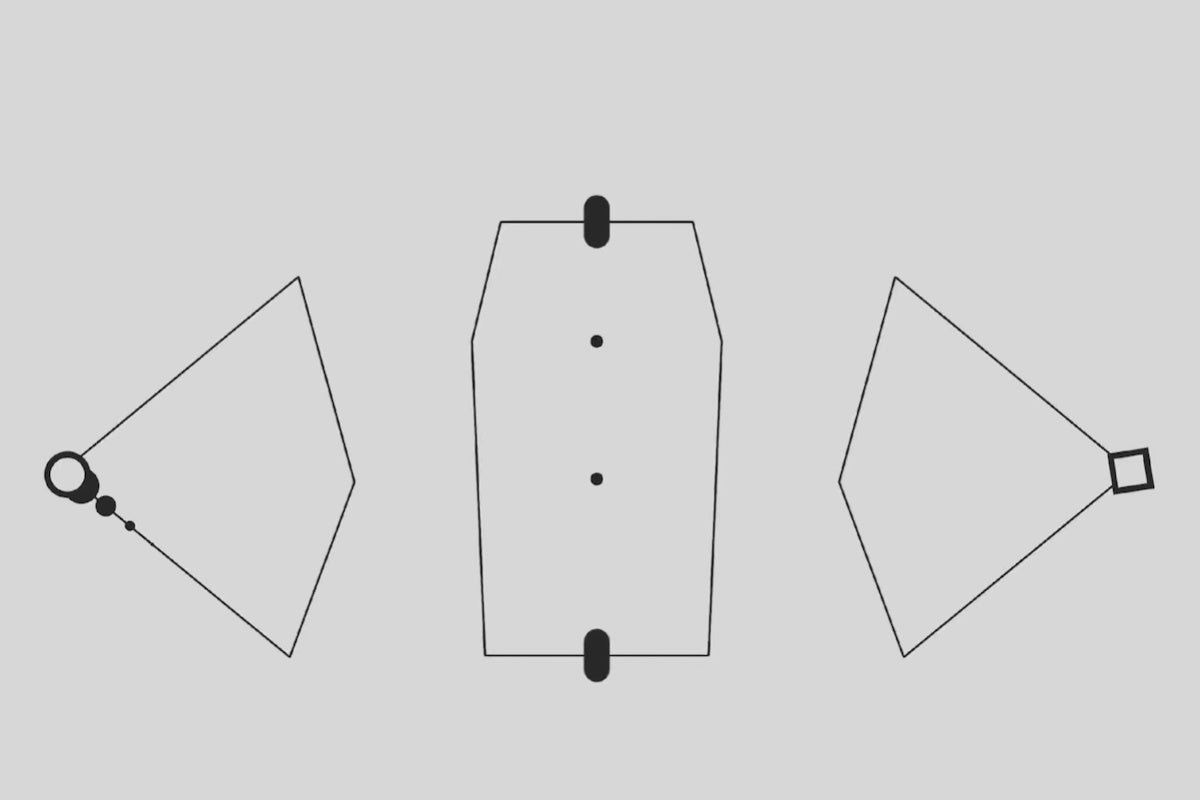 Spek
The iPhone has long been a particularly good platform for puzzle games, and Spek slips easily into that tradition. Like Apple's packaging, this creative brain-teaser has a lot of white space and subtle black lines (at least at first), and it's all about moving around shapes so that they blend into other shapes, which in turn allows you to use an endlessly moving circle to grab squares along the lines.
Spek only has 50 levels, but their ingenuity is surprising. And unlike some of the games here, it's well-suited to long, still commutes on buses or trains.
The Pinball Wizard
If you look at a screenshot of The Pinball Wizard, you might think you're looking at a fairly rote RPG about a grubby little wizard working their way through a dungeon. It's decidedly different in action. Think of the wizard as a pinball, and then imagine using the doors at the beginning of each round to knock them around.
In the process, you'll have to knock out enemies in order to advance to the next round, although you can level up and unlock new abilities that make progressions a little easier. You'll also have to knock the wizard into barrels in order to restore their health or magic. The Pinball Wizard is kind of hard in spots, but no more than a regular well-designed pinball machine. That's partially what makes it so addicting.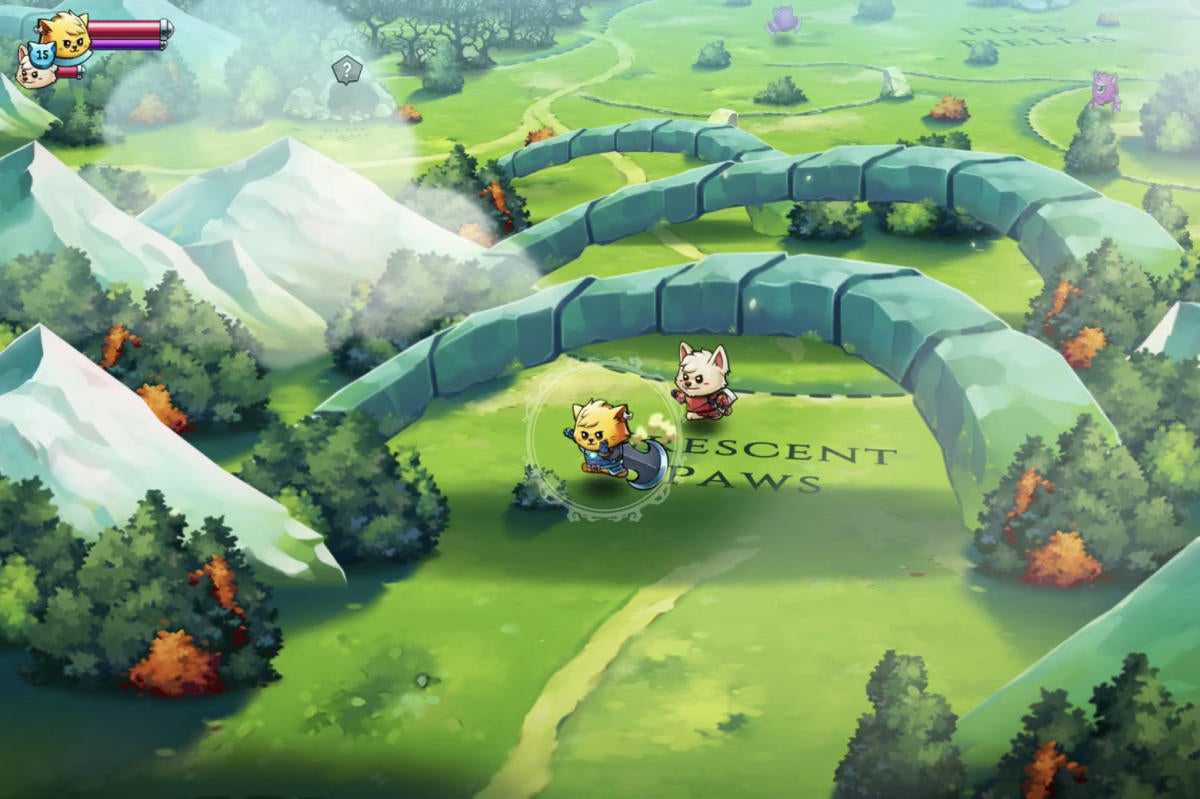 Cat Quest II
Apple Arcade is basically a family-friendly gaming service, and that why it's hardly surprising that one of its best fantasy RPGs is a corny adventure that takes place in a kingdom of cats. Let's get this out of the way now: If your fur bristles at puns about how cats are being "purrsecuted," then you might want to steer clear of Cat Quest II. The puns get far, far worse.
If you're cool with it, though (and yes, hello, I am), you'll grow to love the gameplay that hinges on switching between the dog and cat under your control. It's a useful and rewarding setup, and I personally used it to set up my cat as a magic user and my dog as a warrior. And if your friends want to come along, you can even play co-op. It's a purrfect blend of charm and challenge.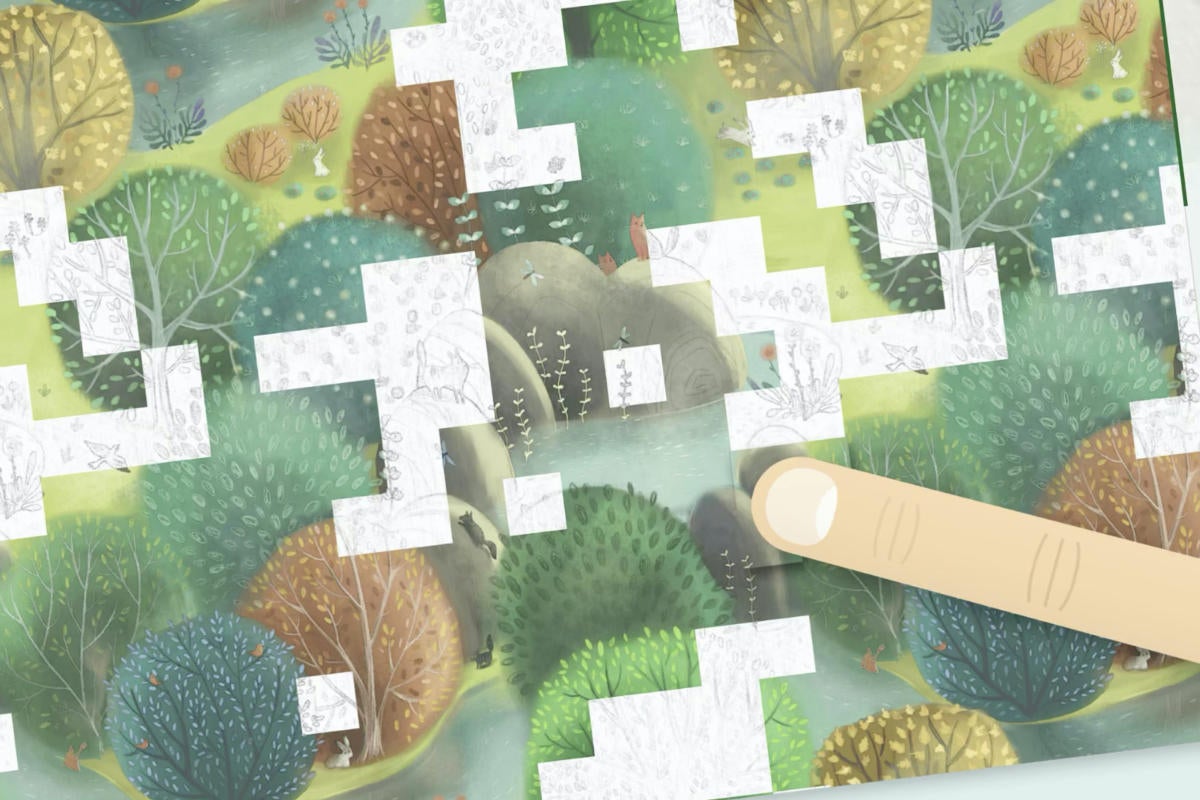 Patterned
Patterned is yet more proof that great games don't need to be x-treme or designed to push your device's processor to its limits. Indeed, this is probably the most relaxing game on Apple Arcade. At the bottom of the screen, you'll find colored jigsaw-like puzzle pieces, and you drag them up to the matching sections of the complex black-and-white image that takes up much of your device's screen.
As you near completion, the image begins to shift from what looks like a pencil sketch to something resembling a painting—and it's a wonder to behold.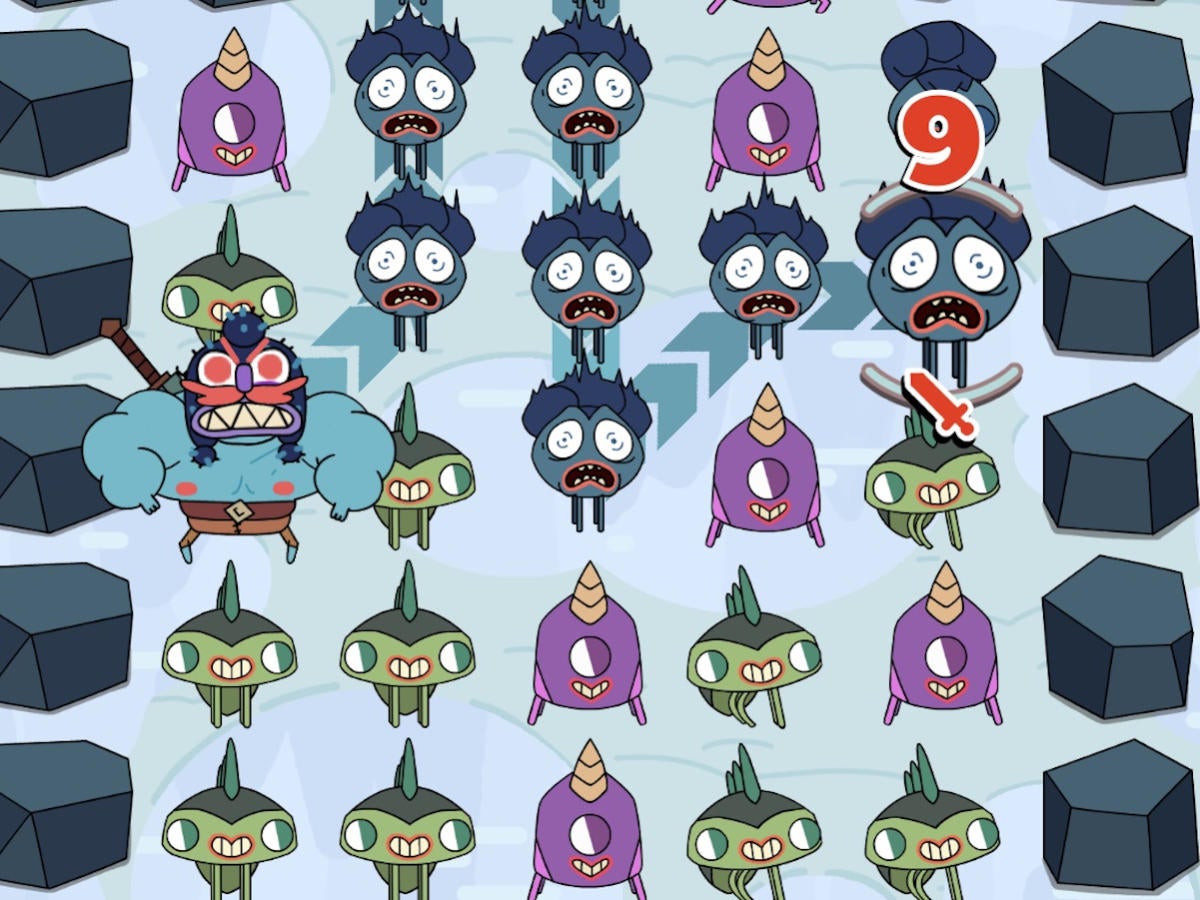 Grindstone
Grindstone is a variation on the endless Bejeweled and Candy Crush Saga clones on the regular App Store. So why is it on this list? Because, dang it, it's just so fun. And, of course—this being Apple Arcade—you don't have to worry about all these microtransactions that tarnish other games in this genre.
It's deliciously gory, too (in a cartoony way). Grindstone puts you in the boots of a blue-skinned berserker who cuts a path through beasts of the same type with his sword. You'll decide which path he should take before each turn, press Go, and then watch as all the monsters explode as his sword storms through them. It's fun, it's challenging, and it's a reminder that these types of games don't need artificial limitations placed on them in order to retain their appeal.
Source: Read Full Article