There's yet another reason to play the powerful Guardian class in Black Desert, as Pearl Abyss has officially rolled out its Awakening Skill Set on consoles. Succession has also been expanded to include Guardians, Tamers, Mystics, and Valkyries.
Unlock your Guardian's Awakened abilities and you'll be able to wield Jordun, a razor sharp blade capable of unleashing a fiery assault on yyour adversaries. If you're on the fence about Awakening, here are a few skills you can look forward to using:
Searing Fang: Charge forward and slam Jordun on the ground, creating a fiery explosion
God Incinerator: Slam Jordun on the ground, creating an eruption of fire around you
Cleansing Flame: Spin around and slash all enemies in the vicinity, spreading Jordun's flames along the way
Infernal Nemesis: Jump into the air, then swoop down on your foes in a fiery blaze
If you're playing Guardian, Tamer, Mysic, or Valkyrie, you can now take advantage of their Succession quest. The new storyline can be unlocked through the [New Power] category in your quest menu. Before tackling it, however, you'll need to be at least level 56 and have completed the Awakening quest line. Succession is a solid choice for players who want to return to using their original main and sub-weapons, as it'll grant you access to powerful new abilities for them after finishing the associated quests.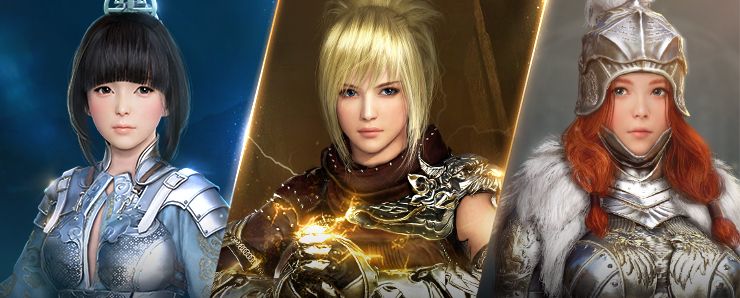 A bunch of smaller adjustments were made to Black Desert on consoles, including the following:
New rewards for leveling Tamer, Mystic, and Valkyrie classes to 58
Exclusive Guardian quests reward players with Advice of Valks, Blessed Message Scroll, and Item Collection Increase Scroll
From today until December 2, the Hot Time event returns, granting 200% more Combat XP, 30% more Skill XP, and 50% more item drops
To celebrate the update, numerous events are currently running in Black Desert. The most interesting one relates to Thanksgiving – simply grow potatoes in a garden and you can exchange them for Advice of Valks. There's also a sale running in the Pearl Shop for various items, pets, and other gear.
Source: Read Full Article