It's now officially time for the annual discount spectacular that is Black Friday, where there are savings galore – some more dubious than others – for the next couple of days. VRFocus has been hard at it hunting down all the latest virtual reality (VR) deals currently available, from hardware packages to ridiculous savings on videogames and software.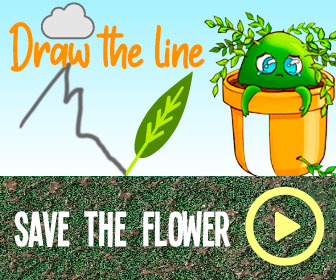 There aren't as many savings on hardware this year, most notably when it comes to PlayStation VR. Sony Interactive Entertainment (SIE) used to roll out a new mega pack this time of year, unsurprising, considering the headset is coming towards the end of its life with fans eager to see what the next iteration will be. As for the popular Oculus (Meta) Quest 2, the hardware hasn't been discounted but at least new owners can start their library off nicely with some credit.
Oculus (Meta) Quest 2
Various retailers offer £50 GBP/$50 USD credit towards you're next purchase with them. Buying from Oculus.com gets you £50/$50 credit for the Oculus Store.
One new one for UK customers. Very is offering £50 cashback on the 128GB and 256GB models, dropping them down to £250 and £350 respectively.
PlayStation VR
There are currently no Black Friday deals on PlayStation VR hardware,
PC VR
HTC Vive

Plenty of deals on the Vive Cosmos, Cosmos Elite, and the Vive Pro Full Kit. Save up to £250 on Vive hardware.

HP Reverb G2

US – Bit of an unusual one as the price has been fluctuating. Currently $50 at HP.com, it's also the newer edition.
UK – Save £50 off the headset with vouncher code REVERB50.

Games

Oculus Store

Ultimate Quest Pack –  Demeo, Eleven Table Tennis, A Township Tale, The Walking Dead: Saints & Sinners, and Warplanes: WW1 Fighters – £58.25
Quest Favourites –  Five Nights at Freddy's: Help Wanted, GORN, Job Simulator, The Room VR: A Dark Matter, and The Thrill of the Fight
Sniper Elite VR – £15.99
Star Wars: Tales from the Galaxy's Edge – £10.99
Pistol Whip – £15.99
Virtual Desktop – £10.99
Jurassic World Aftermath – £13.49
Real VR Fishing – £9.99
Acron: Attack of the Squirrels – £10.49
Myst – £13.49
In Death: Unchained – £14.55
Until You Fall – £13.29

PlayStation VR

(PS Direct) Until Dawn: Rush Of Blood – $7.50
(PS Direct) VR Worlds – $7.50
(PS Direct) Astro Bot Rescue Mission – $10.00
(PS Direct) Concrete Genie – $19.99
(PS Direct) Everybody's Golf – $9.99
(PS Direct) Marvel's Iron Man VR – $9.99
(PS Direct) Blood & Truth – $9.99
Ace Combat 7: Skies Unknown – £13.99/$8.49
Hitman 3 – Standard/Deluxe Pack- £21.99/£14.49 – $23.99/$17.49
Rez Infinite – £7.49/$8.99
Sniper Elite VR – £14.99/$17.99
Tetris Effect: Connected – £13.99/$15.99
No Man's Sky – £19.99/$29.99
Star Wars: Squadrons – £12.94/$14.79
The Elder Scrolls V: Skyrim VR – £15.83/$19.79

Steam

Not so much a Black Friday sale, more Steam's Autumn Sale, nevertheless, still plenty of discounts to be had.
Half-Life: Alyx – £23.24
Boneworks – £19.03
The Elder Scrolls V: Skyrim VR – £13.19
Pavlov VR – £11.69
Into the Radius – £16.65
The Walking Dead: Saints & Sinners – £17.04
Superhot VR – £11.99
Medal of Honor: Above and Beyond – £27.99
Fallout 4 VR – £11.99
The Forest – £6.19

Accessories

VR Cover

Loads of discounts on replacement foam interfaces, silicone covers, controller grips and more.

Woojer

Vest Edge – £375
Strap Edge – £149
Cybershoes

Cybershoes for Quest & SteamVR – €299
Rebuff Reality

20% off the entire store inside Rebuffs new "In-VR" store.

And that's your lot, probably. There might be a couple VRFocus has missed but all of those should keep you going for a while. Remember, most of these will be available today and through the weekend depending on the store. Have fun out there with the sales!

Source: Read Full Article