It's always important to make a first impression, even in Cyberpunk 2077. When you meet a character you want to romance, you want to be courteous. When you meet a business partner, you want to be professional. And when you meet an enemy, you want to show them you are not a person to be trifled with.
Saying "hello" with a sniper rifle is the best way to do just that. You can always switch to an assault rifle or melee weapon later, but your opening salvo should be with one of these scoped and accurate weapons that ensure your first shot is the best shot. They are not all created equal, but among the unique sniper rifles, there is some serious competition to be the best.
O'Five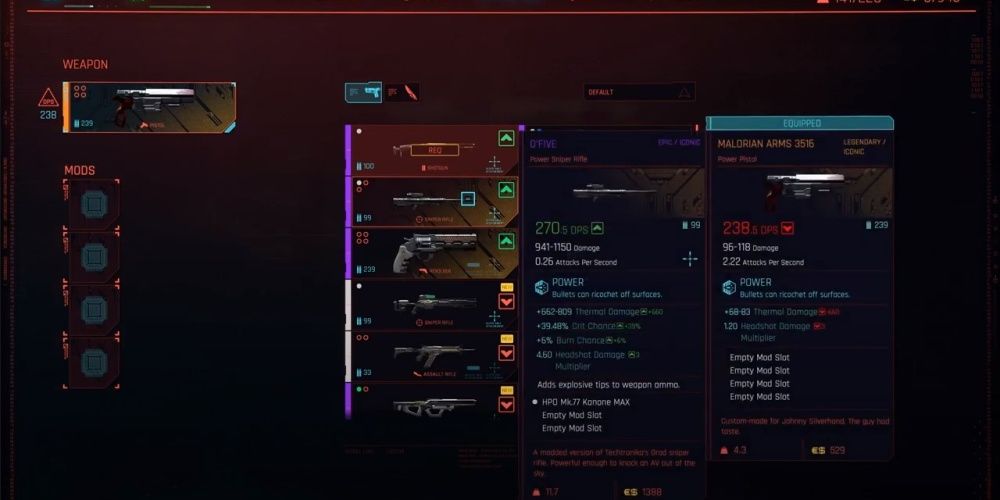 Sniper Rifle.
Power Weapon.
Deals thermal damage and has a chance to apply burn effects.
Iconic: Any ammo type automatically becomes explosive.
The O'Five might be the lowest of the unique sniper rifles, but it's still pretty great. The damage is solid, the aim feels good, and the explosive ammo adds more than just a touch of damage.
Visually, it's fun to fire a shot and watch the ragdoll from the explosive effect. The real issue here is that the ricochet doesn't matter and the slow firing time means the thermal damage usually isn't applicable.
Breakthrough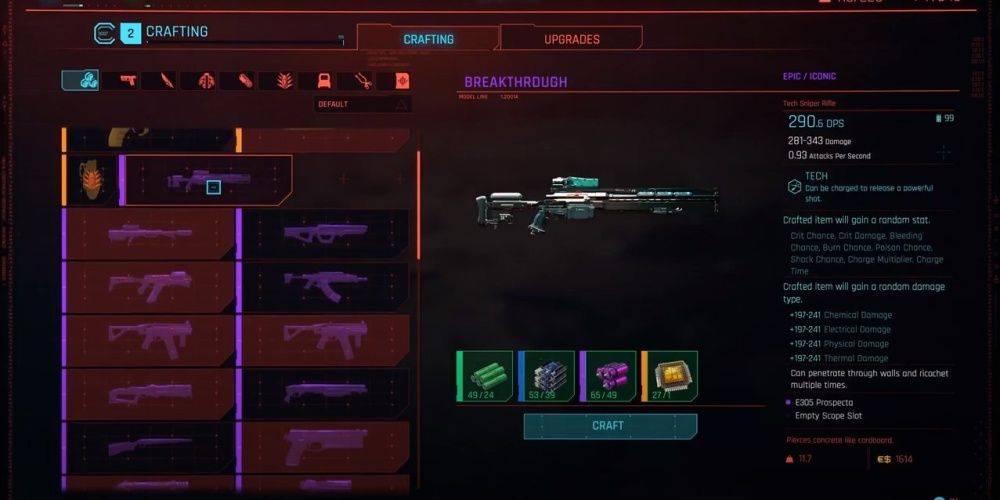 Sniper Rifle.
Tech Weapon.
Iconic: Bullets also have ricochet and can penetrate walls.
The Breakthrough might not have the damage of those that are ranked higher, but it has one advantage that none of the others can boast. If you can quickhack and ping one enemy to see them all, then you can get behind cover and clear a room with the targets completely unable to see you.
An uncharged shot is enough to kill most standard enemies with a single headshot. Using the tech power, anyone except a boss or cyberpsycho will be out of commission. If you're a fan of the intelligent attribute, this is the gun for you.
Widow Maker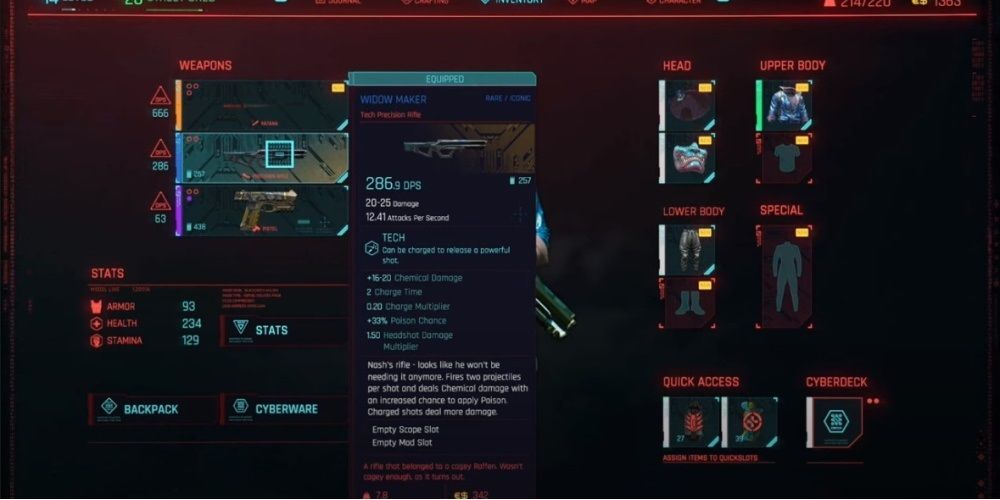 Sniper Rifle.
Tech Weapon.
Deal chemical damage and has a chance to apply poison effects.
Iconic: Fires two projectiles per shot.
The model is based on an assault rifle, but the single shots and their sheer power emphasize over and over that this is a sniper rifle. They don't call it a Widow Maker for no reason, if you're married and you decide to go against somebody with this, you should make sure your living will and life insurance policy is up to date.
Firing two shots at once on a sniper rifle? Yikes. The damage is as wild as it sounds on paper. Also, don't forget that this is a tech weapon, so it charges up for multiplied damage. That's magnified damage on both shots if you can line it up.
Overwatch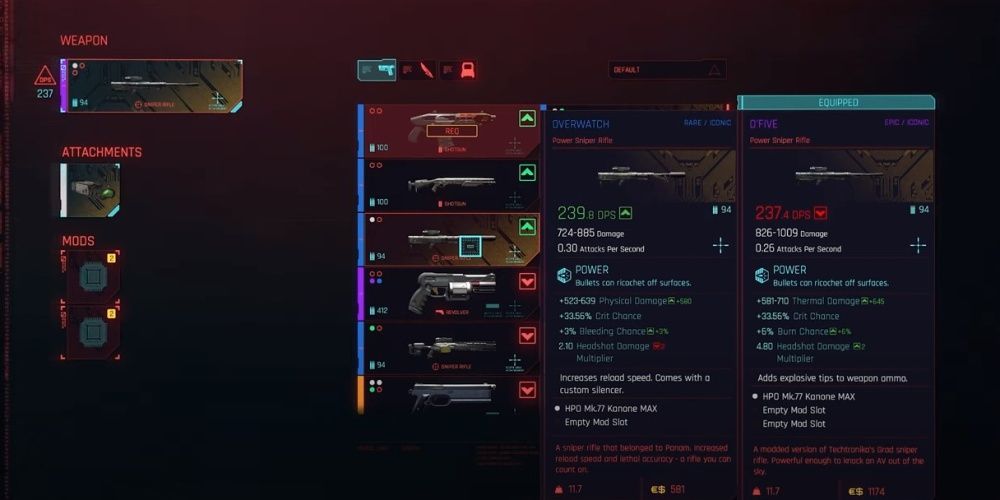 Sniper Rifle.
Power Weapon.
Chance to apply bleed effects.
Has a built-in silencer
Iconic: Faster reload speed.
At first, there are not too many eye-popping extras on the Overwatch. The bleed effects don't matter much for sniper rifles and the fact that it's a power weapon is strange because you don't really count on bullet ricochet when you're using a slow, scoped weapon. But two things make this not only the unquestionably best sniper rifle but perhaps the best gun in the entire game.
Silencers are great, but adding one to your weapon decreases its damage. The Overwatch has a silencer built in that does not decrease the damage. But the most damage of the gun. Maybe they accidentally added a couple of digits and forgot to correct it, but the gun deals five-digit damage. It's a simple one-shot kill on pretty much everything.
NEXT: Cyberpunk 2077 Complete Guide And Walkthrough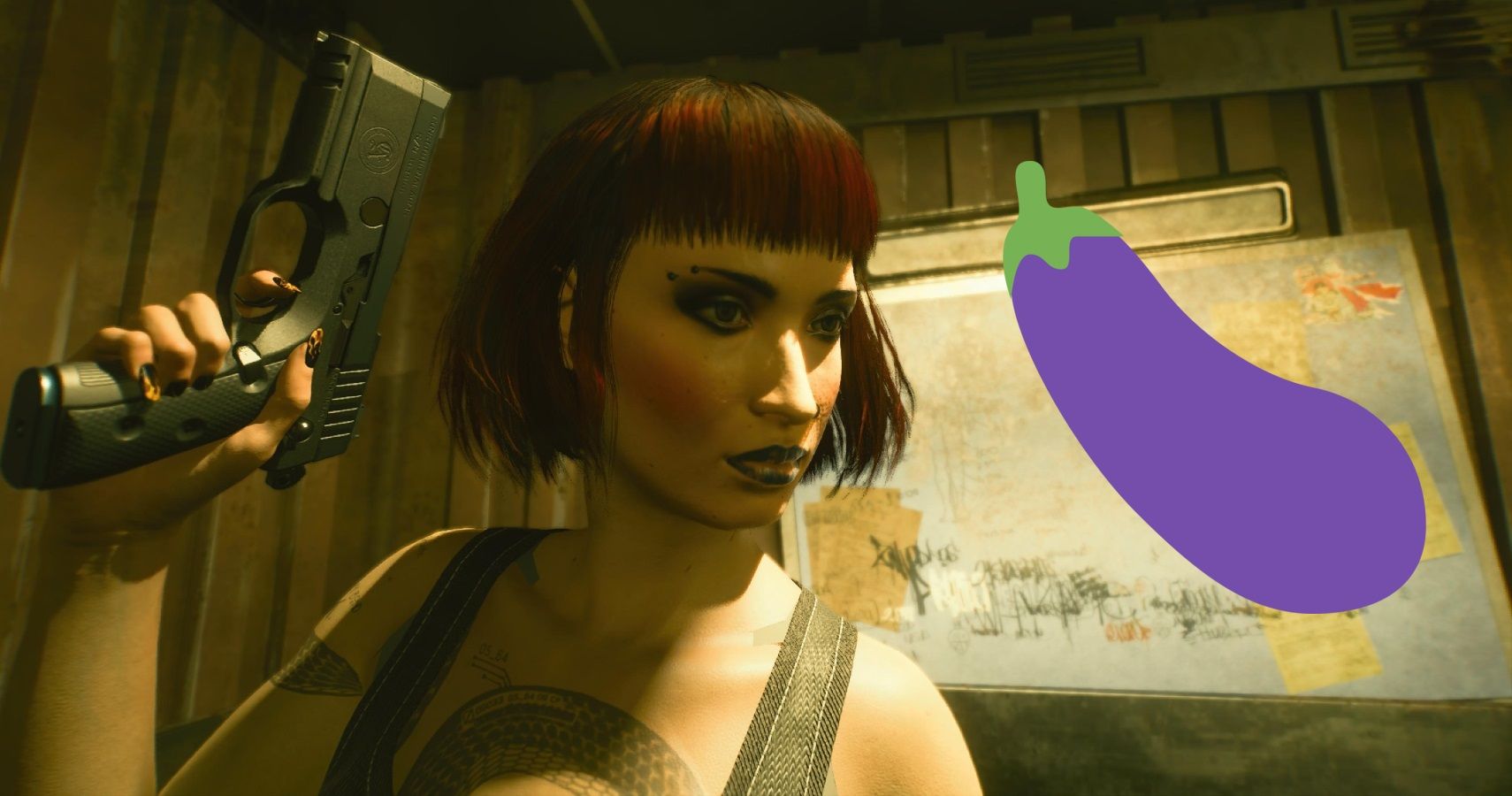 Hodey Johns is a writer for Game Rant based out of the Rocky Mountains in North Ogden, Utah. He's had a passion for video games and literature since he was a child growing up along the beach in San Diego, California. As a graduate of Theology from Liberty University, he puts his experience with religion, philosophy, and debate into his work. His other interests include sports, bike riding, and good old-fashioned barbecue.
Source: Read Full Article