The world of Night City in Cyberpunk 2077 is filled with dozens of tiny stories that you can uncover, and one of the most fascinating ones is that which follows Elizabeth and Jefferson Peralez. After you do a small job for them during I Fought The Law, the Peralez family will eventually call you again for another job following a break-in at their apartment. You're called in to investigate, and yes, there is a lot to uncover, so take your time.
This is the final quest in this chain, however, you will see the repercussions of what happens here later on. Read on for everything you need to know about this complicated and layered quest.
Examining The Peralez Apartment In Cyberpunk 2077
Once you've arrived at the apartment and discussed the situation with Jefferson you'll be given free roam of the apartment to explore, and you'll be using your scan ability a lot here. There are many items for you to gather information on, but only a few will actually lead to any progression here. But still, be sure to take everything in, as the messages you find on the computers, the shards, and the items you can scan all add to the immersion factor.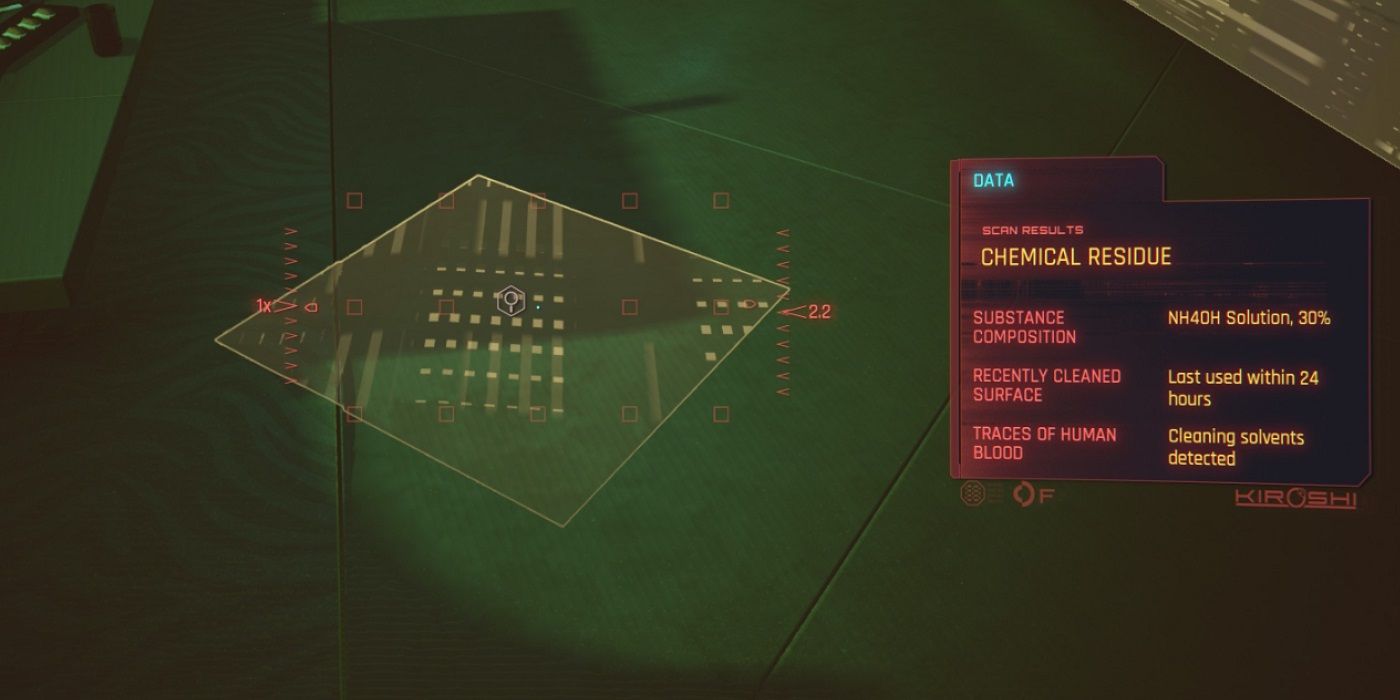 On the upper floor, near the bedroom, you'll be able to find washed bloodstains on the floor while scanning. If you follow this trail of bloodstains your scanner will inevitably detect a large door hidden in the wall. You can open up the door with enough stats poured into Body, or alternatively, you can examine the computer on the lower floor, near the security equipment, and you can open the door through the Local Network menu.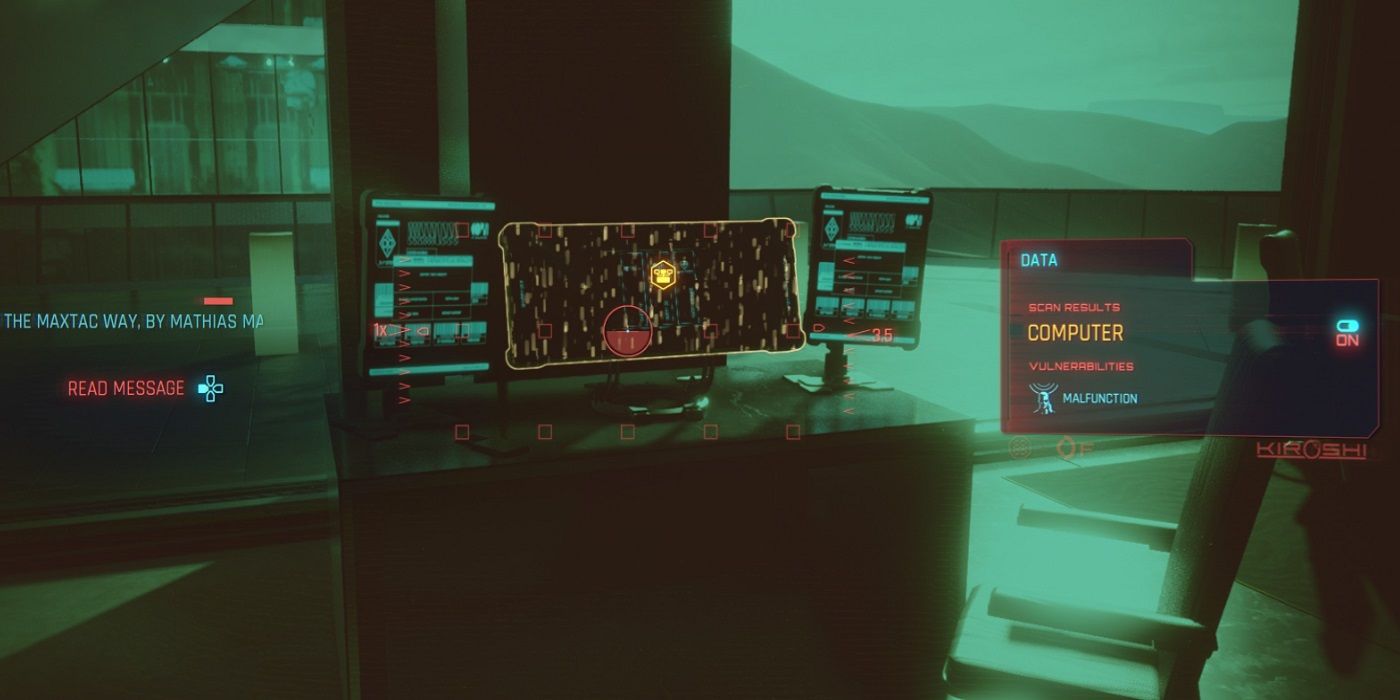 Inside the hidden room Elizabeth will start freaking out – it's more than enough to prove that the security team has secretly been spying on the family, or perhaps even controlling them. Scan everything you can in the room and investigate the computer thoroughly. Now, scan the cables coming from the machine in the centre of the room, and follow them up the ladder to the roof to scan the radar outside. Now it's time to find exactly what it was transmitting to.
Finding The Transmission Source In Cyberpunk 2077
Exit the Peralez apartment once you've had enough and have ticked off all objectives other than finding the transmission source. Follow your objective waypoint in a vehicle, and do not get out – believe me, I made the mistake of getting out. Stay in your car, and the van that is housing the transmission source will drive off, and you'll give chase.
Follow close to the car, otherwise, you will fail the mission, and the quest will just end here with nothing more to progress. If you do fail, load up your previous checkpoint or autosave.
If you manage to stick close to the van you will follow it back where a gang of Maelstrom is hiding out. Now you just have to get inside and get the information you need from the van.
Scanning The Van In The Maelstrom Hideout In Cyberpunk 2077
The most direct route to the van is to take the left – stick to the left and you can slip inside a building, and head towards the van, which is at the end of the road on the left side. You won't be able to easily stealth kill guards on the ground floor as there are several watching from overhead, so be careful.
In addition to that, if you do happen to get into combat here the gang will definitely call for reinforcements, meaning a firefight might not go as easily as you expect. You can absolutely win, of course, but it's going to get hairy.
Regardless, once you have the chance scan the van and it'll be revealed to you exactly what is going on: the Peralez family are having their minds altered. Memories are being wiped, others are being implanted, and their personalities are entirely changing, without their awareness. Let that existential dread set in.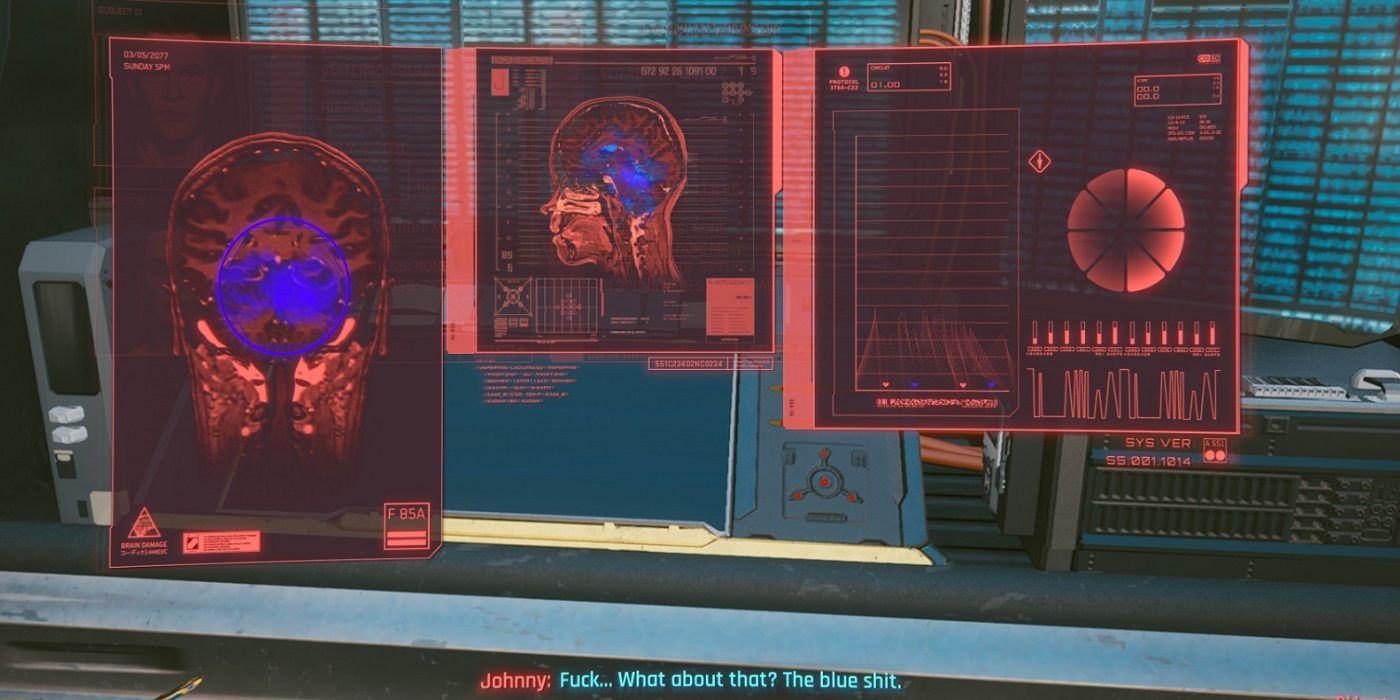 Talking To Jefferson and Elizabeth Peralez In Cyberpunk 2077
Now that you've discovered what's happening it's time to meet with the couple and explain everything you've discovered. Elizabeth, understandably, will not want to meet at her home, seeing as it's entirely bugged and being watched at all times. So instead you decide to meet at a Ramen shop, one you may have visited in an earlier quest. Explain to Elizabeth everything that is happening, and she'll confess she had her suspicions. She'll ask you not to explain everything to Jefferson, and instead pin it on a political opponent.
Now it's time to talk to Jefferson, but before you even approach, you receive an ominous warning that your decisions will not change the outcome. When talking to Jefferson it's up to you pin it on an assassination attempt by Holt, or confess everything. Either way, Jefferson will be very receptive to what you say.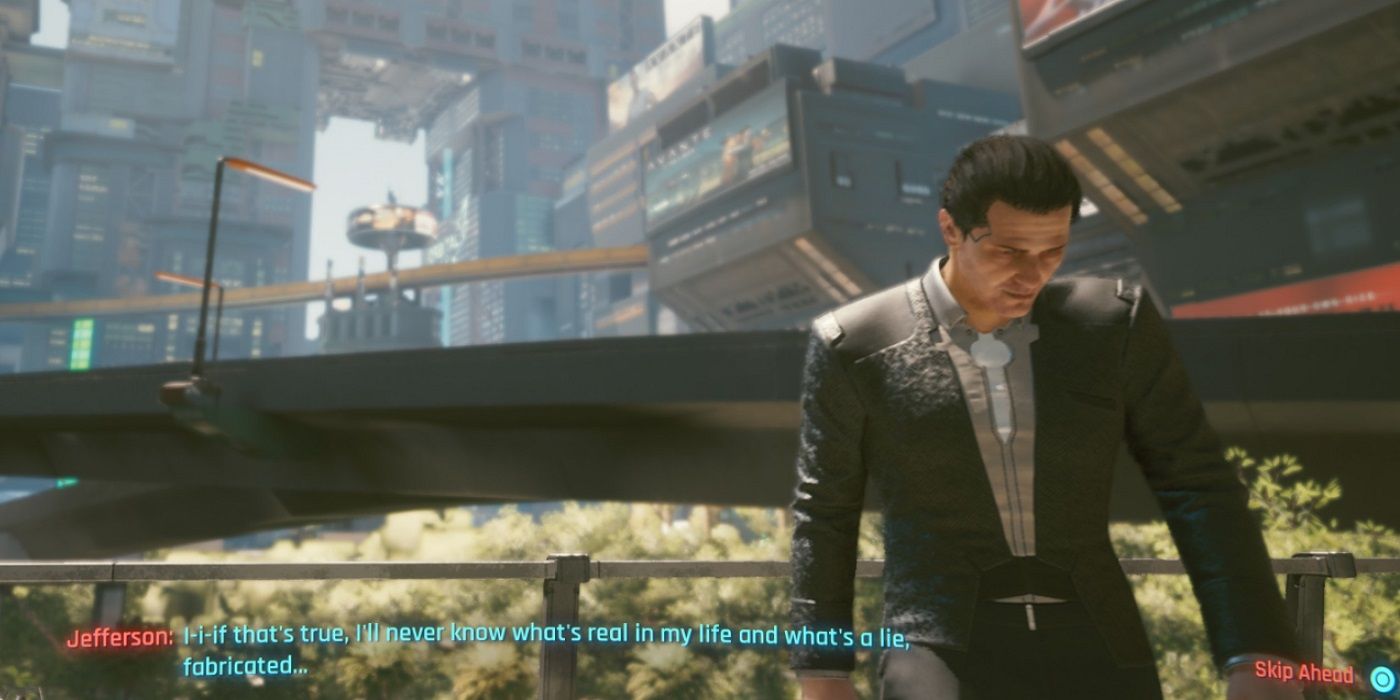 What Happens To The Peralez Family In Cyberpunk 2077?
For a while, everything goes quiet with the Peralez family, until you receive a string of concerning messages, first from Elizabeth, and then from Jefferson. After this point, you will be blocked by them and will be unable to call or message them again. It seems like this is the last you'll hear of the Peralez family, clearly having their memories altered by an oppressive force, but you will, in fact, hear from Jefferson at least once more after having finished the quest.
You will actually get a call from Jefferson during the credits sequence of Cyberpunk 2077, once you have finished the main story quests. Jefferson will call, talk panicked regarding whatever you told him at the end of the quest. If you reveal the truth to him, Jefferson will be talking about how "they" have changed him again, and his wife has noticed.
It's a sad ending to the Peralez family, but their fates were always out of your hands.
Cyberpunk 2077 is available for PC on GOG.COM, Steam and Epic, Xbox One, Xbox Series X|S, PlayStation 4, PlayStation 5, and Stadia from December 10, 2020. When you buy Cyberpunk 2077 on GOG.COM, 100% of your money goes to CD PROJEKT Group and supports their future projects.
Next: Cyberpunk 2077 Complete Guide And Walkthrough
These articles are posted in affiliation with GOG.COM. TheGamer received compensation from GOG Sp. z o.o. for affiliating these articles with their brand.
Guides
PC
Cyberpunk 2077
Xbox One
ps4
GOG
TheGamer Guides Editor. Opinionated about Nintendo.
Source: Read Full Article