There are several ways to access gun lockers in Days Gone. This feature comes in handy as they allow you to quickly switch weapons, compare them, and refill their ammo.
If you're not familiar with the weapons in the game, the locker is actually a feature that you shouldn't ignore. It contains some pretty useful information as well as all the stats you'll need to make a decision on which gun you should bring along for your adventure.
Our guide will show you everything there is to know about the gun locker in Days Gone.
Where Can You Find A Gun Locker?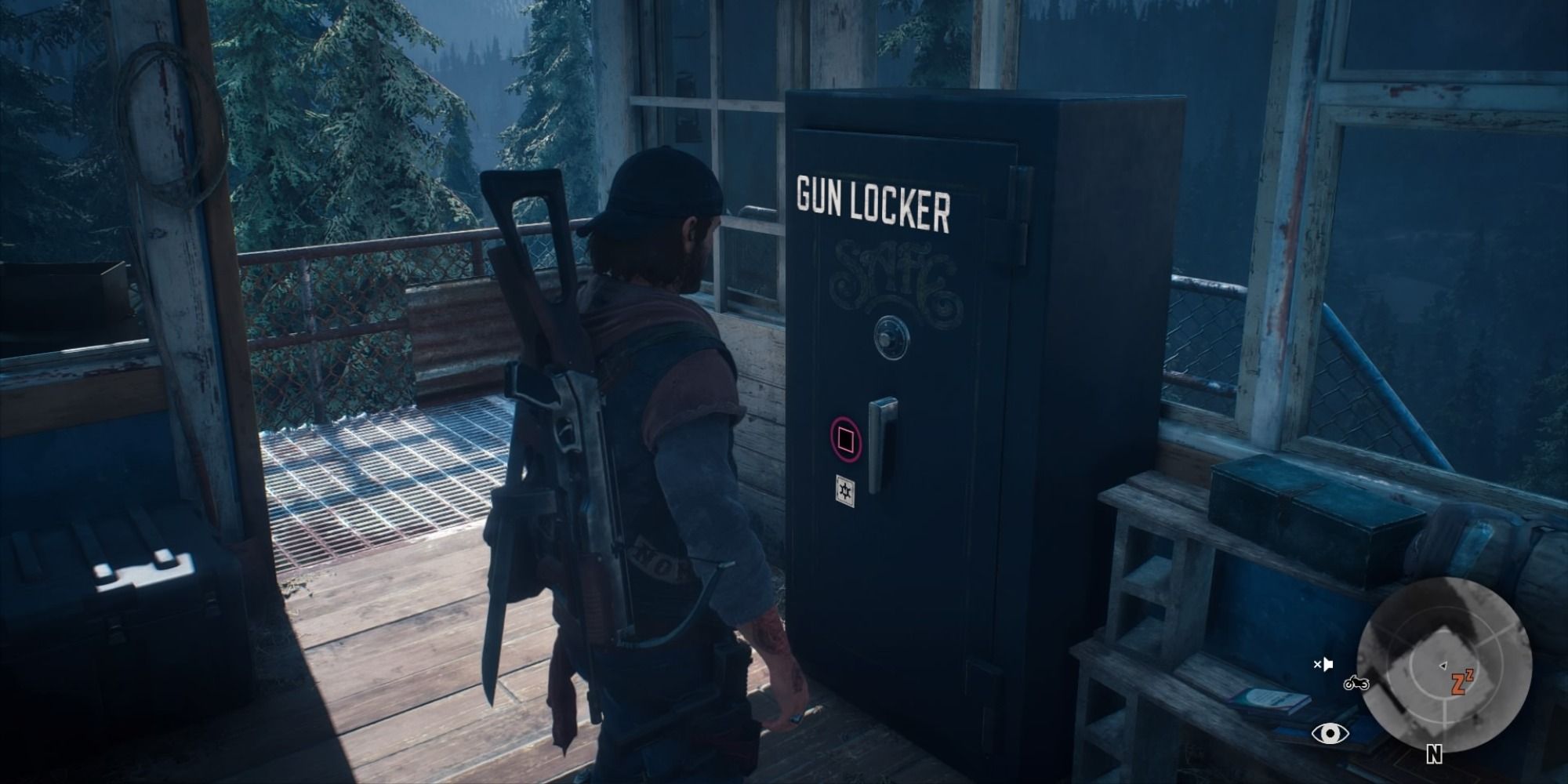 You can access several different gun lockers in Days Gone. Deacon's main gun locker is the one you'll have access to as soon as you finish the prologue/tutorial. Once you're all set on O'Leary Mountain with Boozer, you can find Deacon's gun locker at the top of the watchtower.
However, there are other gun lockers in the game's vast world. Ambush camps will have a hidden trap door that leads to an underground bunker. Clearing an ambush camp affords you access to their bunker and access the gun locker inside.
If there's a merchant in a survivor camp talking to them will bring up a menu that will allow you to buy supplies but will also grant you access to your own locker.
Weapons Types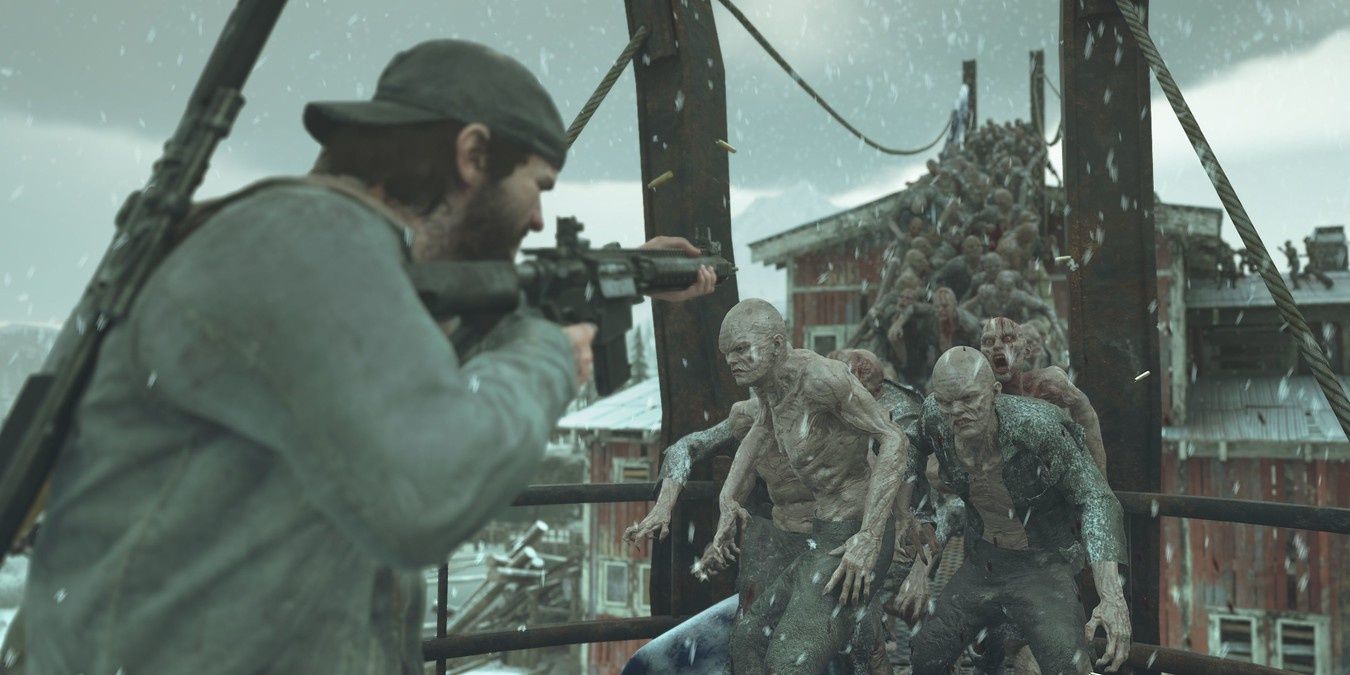 The gun locker is divided into three weapon categories: primary weapons, sidearm weapons, and special weapons.
Primary weapons are the ones you'll use the most often in combat, these are mostly shotguns and rifles. Sidearms will be smaller weapons such as pistols or SMGs. Special weapons will either be a crossbow, a sniper rifle, or an LMG.
You can vary your gameplay style depending on the weapons you choose to carry around, from the most stealthy and long-ranged weapons to close combat weapons with a higher fire rate. Or you can mix it up, there are no rules when it comes to personal preference.
Compare Weapons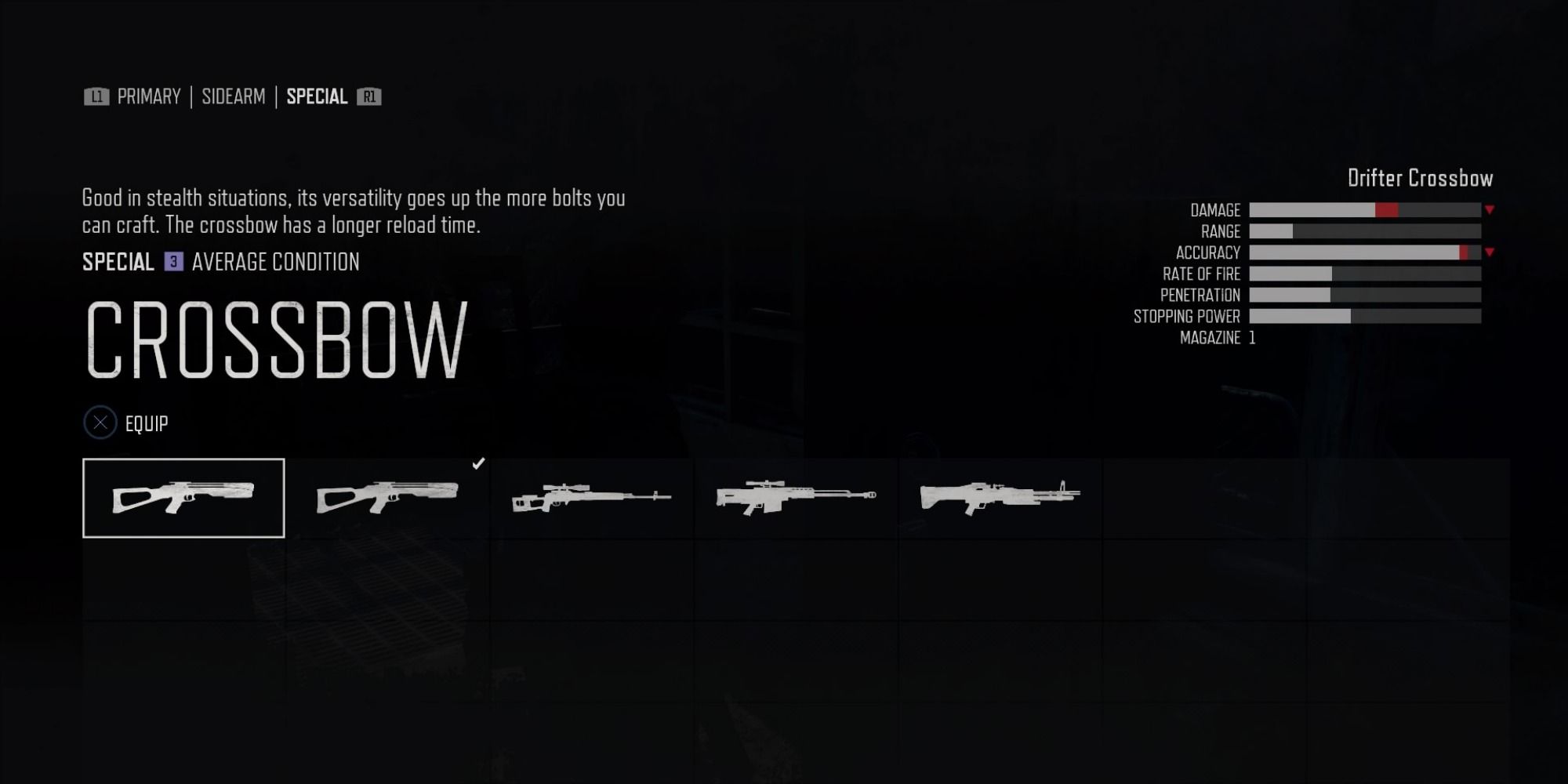 The gun locker allows you to compare weapons' stats. It will compare the weapon you have currently equipped to the weapon you select. The difference between the weapons will appear in either green or red. Green if the equipped weapon has a better stat than the new one.
For example, here it's possible to compare the Drifter Crossbow to the regular Crossbow. The Crossbow is worse when it comes to Damage and Accuracy and it is just as powerful when it comes to the rest of the stats. That's because the Drifter Crossbow is a better version of the regular Crossbow.
Refill Your Ammo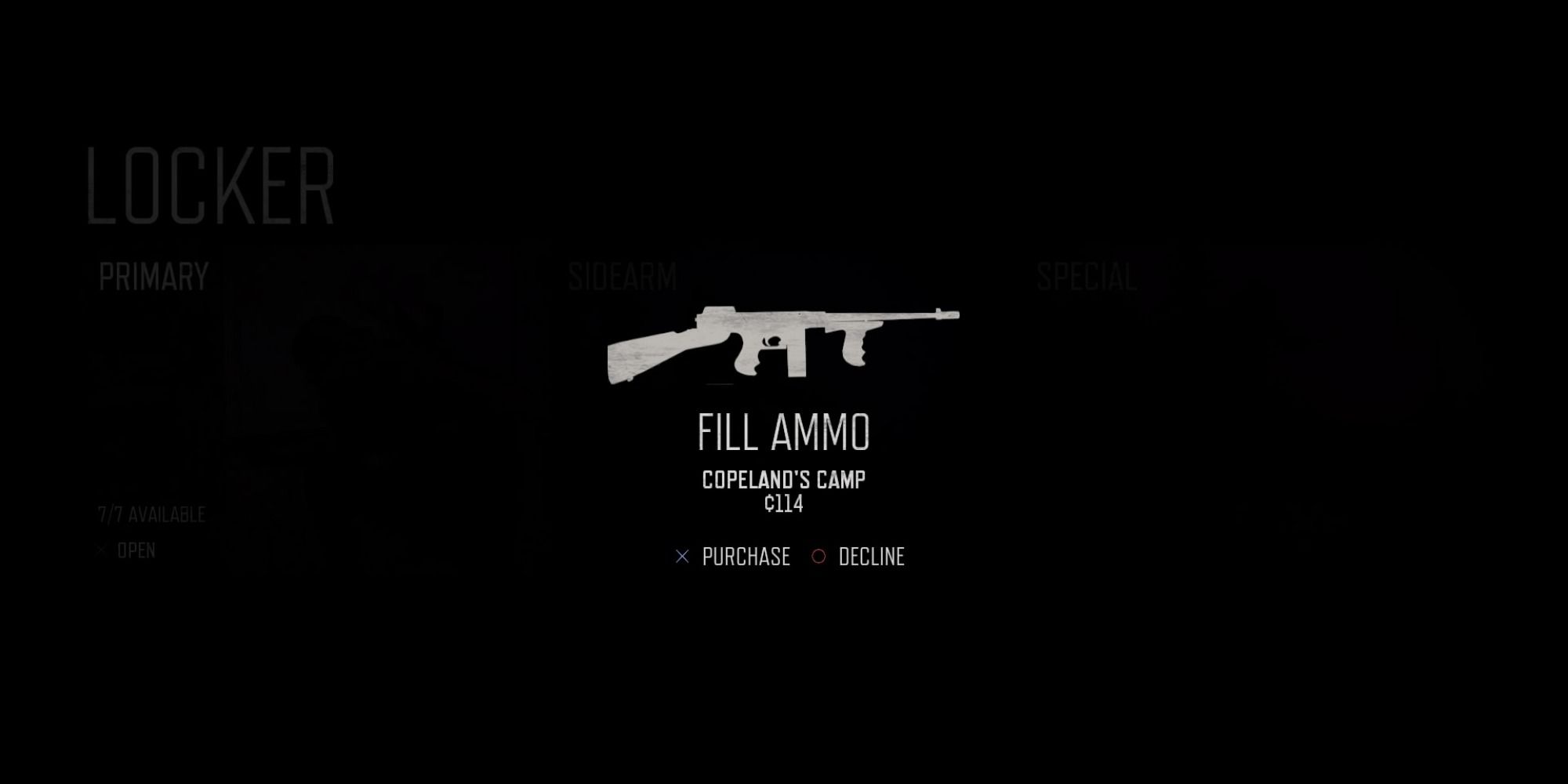 Perhaps one of the most useful options available when accessing the gun locker is the ability to refill all of your weapons' ammo.
Since ammo can be hard to come by, especially if you're playing the game on the Survival difficulty or Survival II, so this can be extremely useful, as long as you have enough camp credits.
So, although the locker seems to be like a simple feature in the game, it's actually quite useful and has a lot of different options, information, and stats that will help you understand more about the weapons you'll be carrying around in the game.
NEXT: Days Gone: 10 Things To Do After You Beat The Game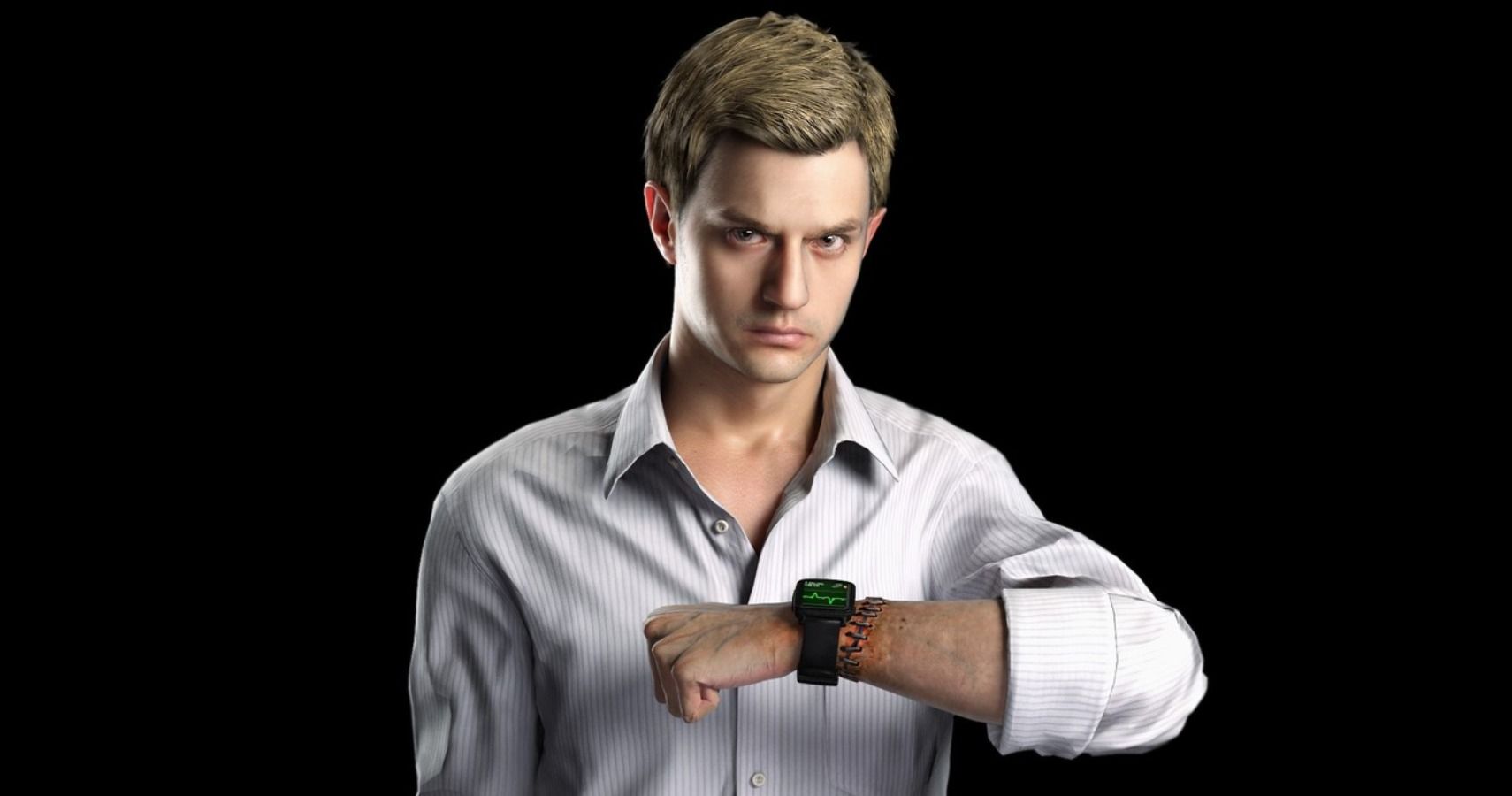 Ashely Claudino is a translator, writer, and above-all someone with a lot of love for video games. She has a Translation degree, which she obtained at the University of Lisbon in 2020. During her internship at the National Museum of Natural History and Science, she worked as a translator and editor. Now, Ashely translates indies for fun and writes about video games.
Source: Read Full Article