Doom Eternal composer Mick Gordon has released a statement in regard to his work on the game, claiming that it included "severe" crunch, waiting up to 11 months to be paid for his work, and poor management from id Software, particularly with studio director Marty Stratton.
Gordon alleges that when he first signed on to work on Doom Eternal, he was given a deadline of two levels scored per month, which he described as "tight, but not impossible". However, it quickly became clear that it was going to be a difficult task as most of the levels he was scoring for didn't exist yet, leading to him proposing a new timeline to id Software. This was promptly rejected, despite Gordon being right about many of the issues he raised in the proposal.
Gordon also notes several instances of crunch during his work on Eternal's soundtrack, which had already started two months in when he was "already pulling all-nighters". The refusal from id Software to listen to Gordon's proposal on timeline changes only exasperated crunching and also meant that some levels only had 30 seconds of exploration music, before the studio realised they'd need more as they grew in size. This mismanagement meant that id Software chose to take time out of the battle music.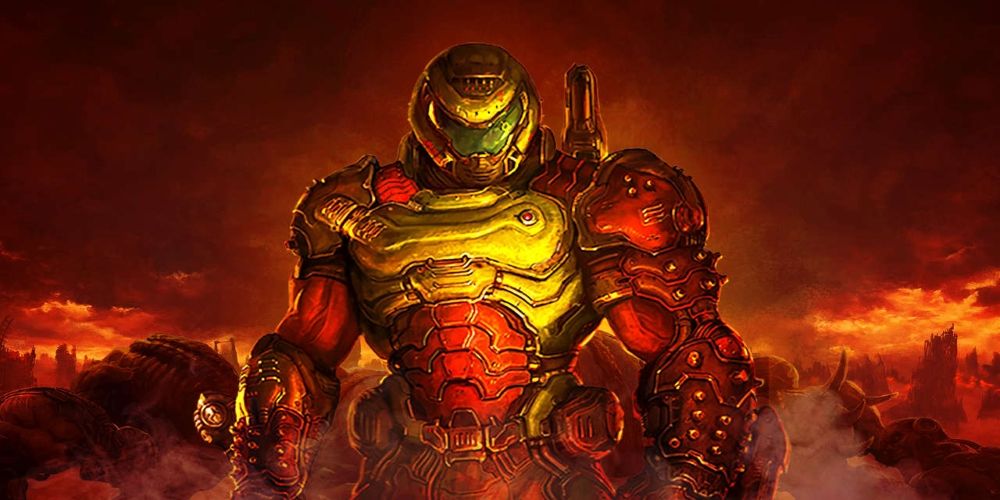 Crunch and mismanagement weren't the only issue that Gordon experienced while working on the game, as pay was another big problem. Gordon claims that at one point he went without pay for 11 months, leading to him "sleeping in the studio away from home, surviving on microwaved food and spending long periods away from family".
One key point of contention that Gordon brings up in regard to his work with Bethesda and id is the OST that was intended to be included with the collector's edition. The OST was a problem from the moment it was first announced at E3, as Gordon wasn't told about it and hadn't signed on to do work for it, despite it being advertised in his name. Gordon then had to contact Bethesda to get a contract for his work on the OST, which led to him crunching 18-20 hour days and sleeping at his desk in the lead-up to its release.
After presenting the OST to Bethesda and having a minor technical issue that had him asking for five more hours to finish his work, Marty Stratton told Gordon that they were going to release Chad's version of the soundtrack instead, one that Gordon notes "simply weren't up to the franchise's standard" and also included unreleased tracks from him that id Software hadn't paid for.
All of these issues culminated in the OST receiving negative reviews from fans, which infamously led Marty Stratton to blame the issues on Mick Gordon in a Reddit post, which is what Gordon's statement mostly revolves around.
Source: Read Full Article