Dying Light 2 lead game designer Tymon Smektała hopes the Bloody Ties DLC will offer players a bright distraction from the grim story of the base game. "This is a nice little distraction," Smektala tells me at Gamescom. The Bloody Ties DLC is a gladiator-inspired, combat-focused experience that the team at Techland has been working on for quite some time.
"It started taking form in the very last weeks of our work on the base game. We had a plan to do something like this from a little earlier, but the real work started around January." Smektała tells me. Production on games usually starts with a core team fleshing out the basics, then swells during the prime development time, and then shrinks again once the bulk of the work has been done and people and resources can be better utilised elsewhere.
As production on the base game began to wind down, Smektała could begin work on the DLC. It's heavily inspired by both gladiators and Rocky, as he wanted a story that contained the perfect balance of emotion and spectacle.
When it comes to narrative, Smektala says movies are the best reference because they're a "proven form of storytelling," but the interactivity of games allows for deeper, more personal experiences. "Because you can make choices," he says. "You can have five versions of Rocky, you can make the choices that Rocky would in that specific situation."
As well as gladiator combat and Rocky movies, the team at Deep Silver took great pleasure in creating spectacles. In Bloody Ties, you'll venture to Carnage Hall, a colosseum-esque building where people in the infected world can blow off steam and revel in some glorious violence.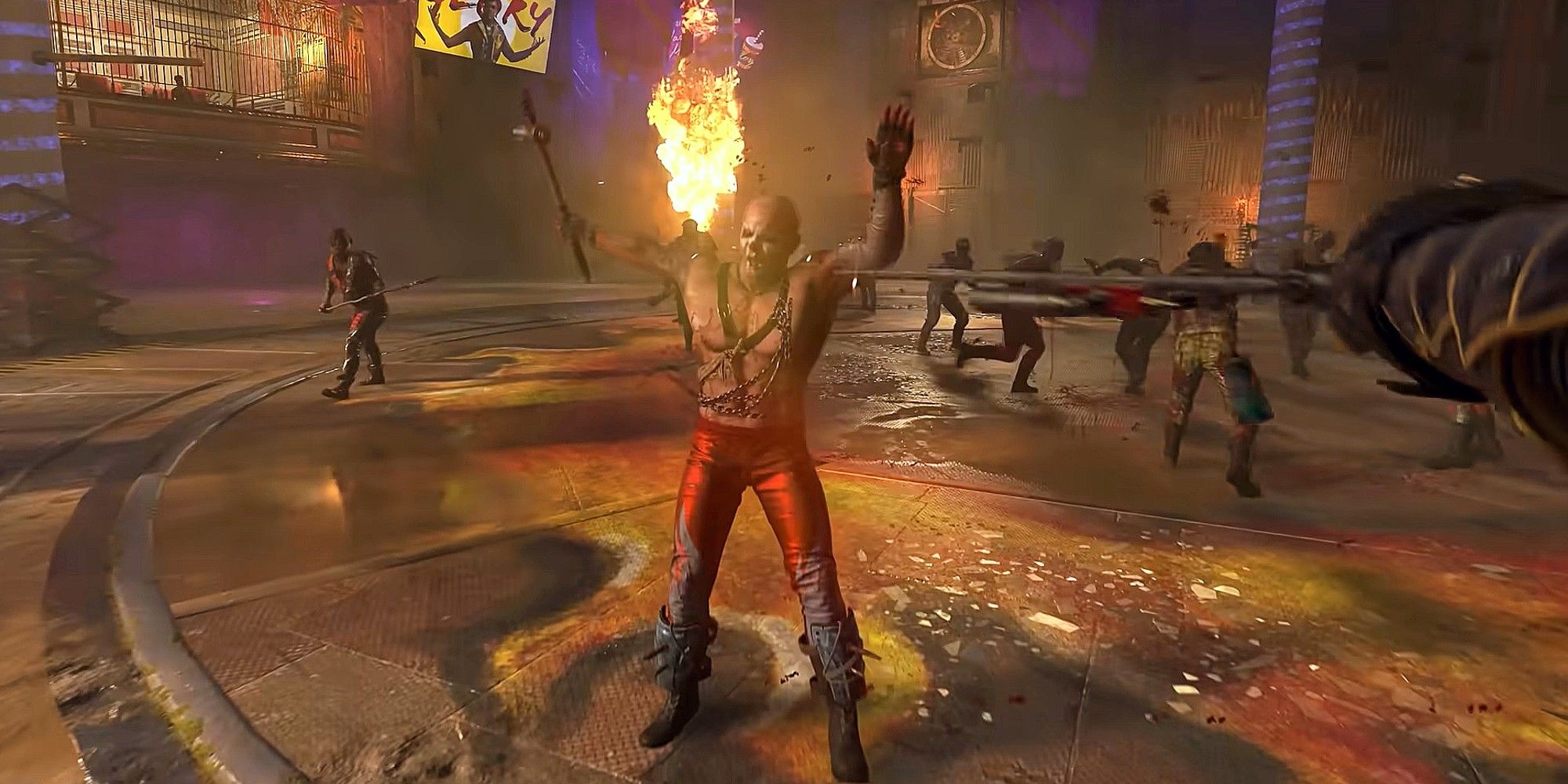 "The biggest stars are events that we call spectacles – a type of event where you get to relive a famous story from literature or myth," Smektała says. One scenario might have you take on the role of Robin Hood to steal gold from the Sheriff of Nottingham. "It's almost like a stage play but you get to be the main actor."
As you perform, the commentator Astrid will cheer you on or rile up the crowd, depending on your performance. She's one of several new additions to the DLC, including the map Carnage Hall is based in.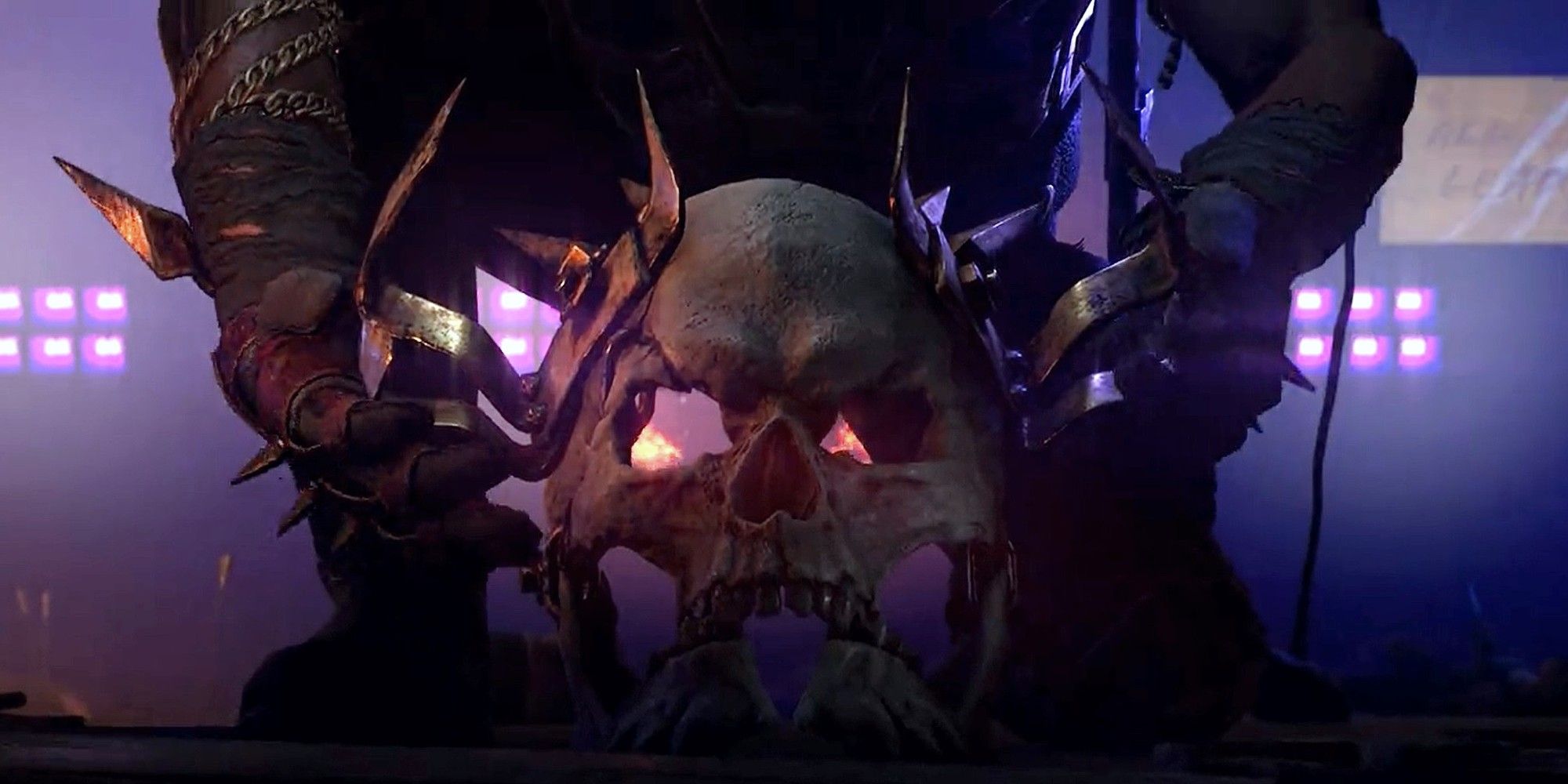 "We have managed to squeeze some new locations into the map people know from the base game," Smektała says. Carnage Hall might not be a huge location, but Smektala says it's going to be a lot of fun to explore."There will be plenty of things that if you look behind the corner, behind the curtain, you will be able to find secrets or easter eggs. There's actually plenty to discover and explore on the map."
You can begin this DLC, which takes around five to six hours and will "take your mind off the main story", from any point in the game, but be prepared for a challenge. The first act of the DLC is all about proving your worthiness in order to be granted entry into Carnage Hall. "We tried to keep the new elements that we have added in [like] choices and consequences and your ability to change the flow of the narrative," Smektała explains. "You get to influence the endings. Defeating the champion of the tournament, Scarface, [is the goal]."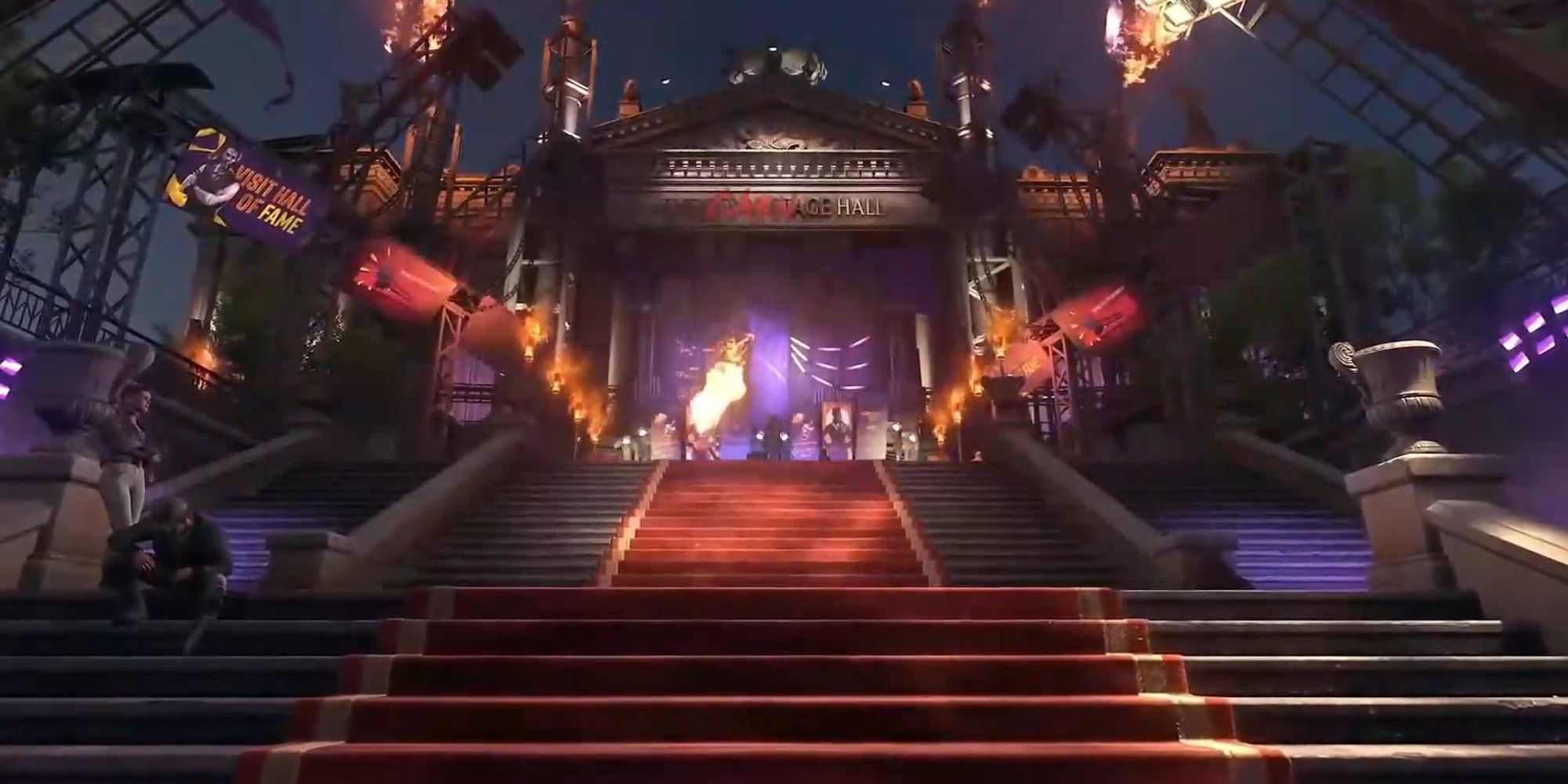 Every good gladiator story and fight needs some proper gladiator tools to really get the crowd going. The DLC's new weapon is a modern version of the manica, a sort of armguard worn by fighters of old.
"This is a Dying Light version," Smektała tells me. "It's not only a defensive tool, you can modify it with new capabilities. You get to play akimbo, so you can have a machete in your right hand and the manica with all of its effects in the left hand so you really can become this powerful killing machine. And, of course, you can take this to the narrative of the base game and replay the whole game using that tool." You'll get to use it for yourself when Bloody Ties launches November 10.
Source: Read Full Article