Modiphius Entertainment recently announced the addition of two new complete miniature sets to its Call to Arms product line. The sets comprise new terrain packs for the Northern Settlement and the Ruined Monastery, with both sets constructed by tabletop gaming terrain makers Battle Systems.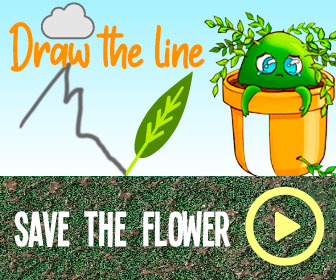 Both new sets are compatible for use with The Elder Scrolls: Call to Arms Tabletop Miniatures Wargame, but of course could also be used for most any 28-35mm historical or fantasy tabletop gaming scenes. Each is available now on the Modiphius webstore, with the Ruined Monastery priced at £28.99 GBP ($38.41), and the Northern Settlement priced at £79.99 GBP ($106.03).
The Ruined Monastery set features 69 pieces that include wall panels, floor tiles, turrets, entrances, balustrades, steps, and a strut. The set also comes with 38 assorted scatter accessories and 50 grey plastic clips. The pieces are fully modular, and can be assembled into the Ruined Monastery, or into castle ruins, a dungeon interior, or even a gothic-styled structure. The pieces also come in full color, with no painting required. However, some pieces require assembly, and some of the smaller pieces may also require glue.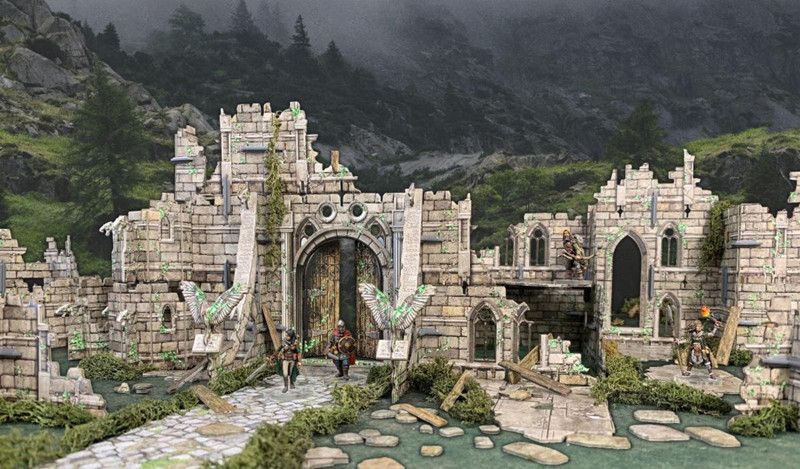 The Northern Settlement set is by far the larger one of the two, featuring about 200 total components that can be used to build six buildings (one Mead Hall, two Homesteads, one Stable Block, and two Lookout Towers). Sixty-four other pieces include palisade walls and a gate, fences, ladders, barricades, a cart, and a well, along with 40 assorted furniture pieces, 133 assorted scatter accessories, and 120 brown plastic clips to hold it all together.
Like the Ruined Monastery, the Northern Settlement set is fully modular and can be set up in a variety of configurations. These pieces also come in full color, with some assembly and glue needed. Additionally, the roofs of the buildings can be removed to display the contents of each detailed building.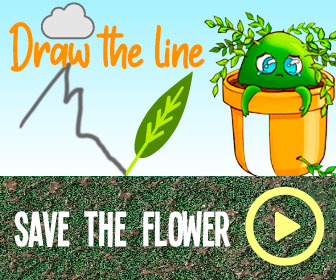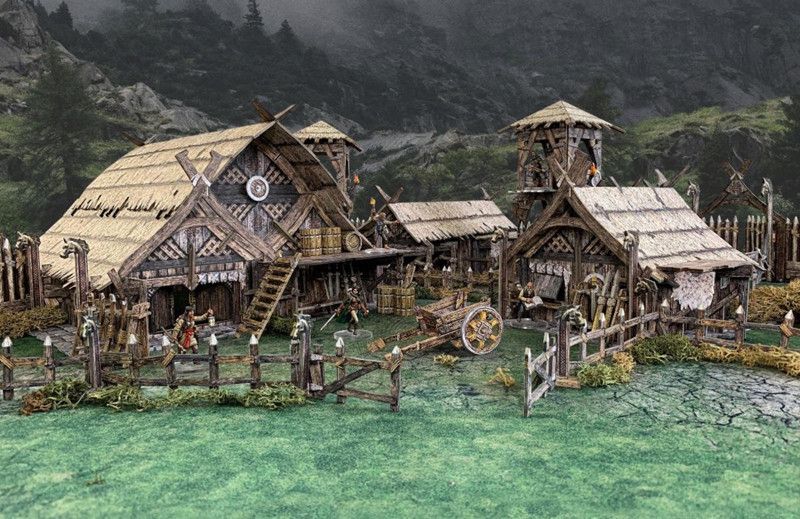 The Ruined Monastery and Northern Settlement sets may also be purchased from the Battle Systems website. There you can also find the handy Assembly Tutorials page, featuring video guides on ways to set up numerous Battle Systems terrain packs.
Source: Read Full Article