After a long delay, the Epic Games Store will finally be adding wishlists and critic reviews to its platform. Both features have been long requested and look to be available in 2020, but even when they release, the platform will still be lacking in other features compared to Steam. Epic Games is not doing itself any favors in taking so long to catch up.
The news comes in from the Epic Games Store End of Year Development Update, which begins by outlining a few of the newly implemented features on the platform. This includes coupons, an overhaul of the library grid view and polish, and some storefront optimization that should help load store pages more quickly. The upcoming features are then listed in Development in Progress, with no firm dates attached at this point.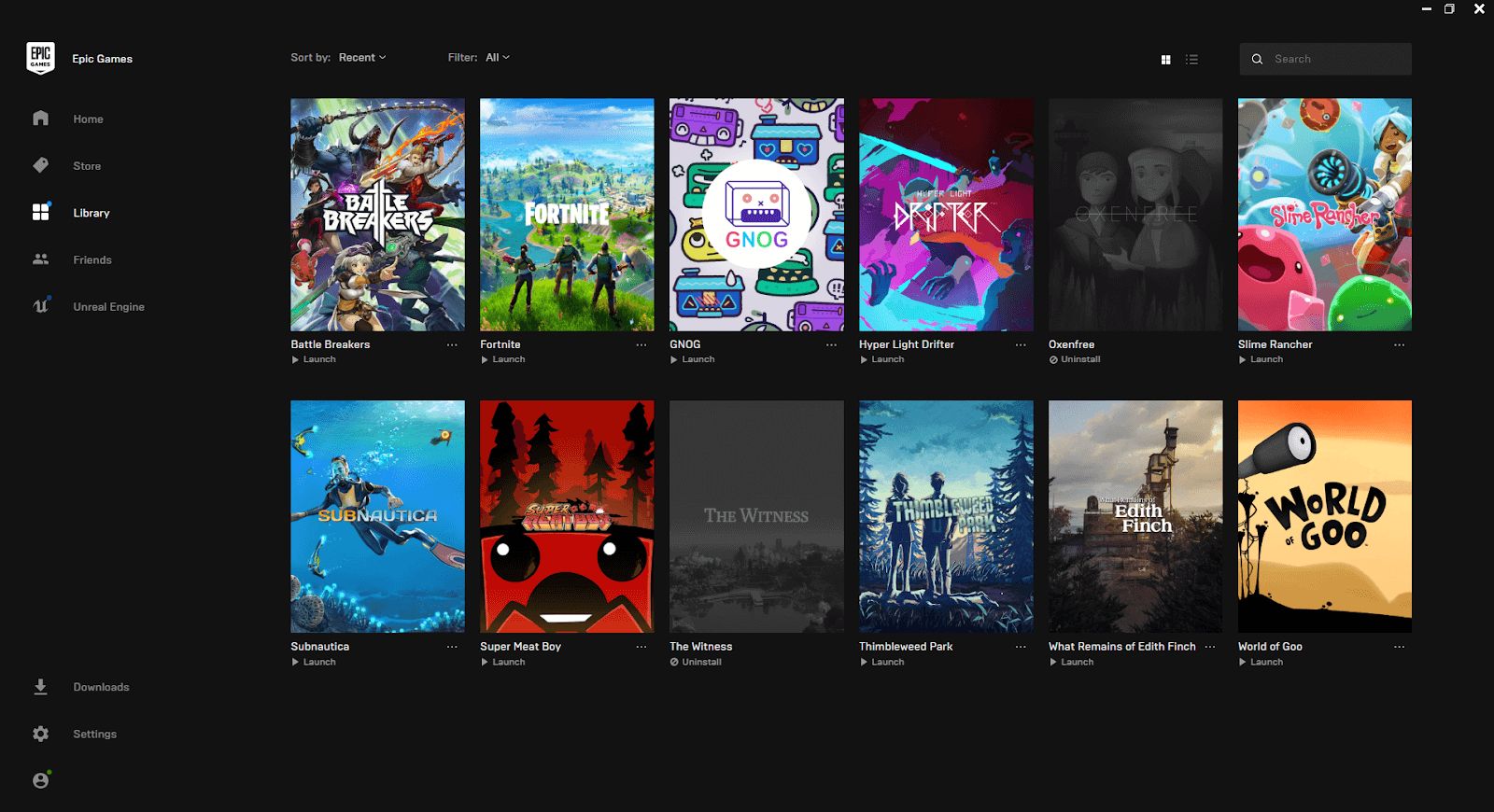 Critic Reviews are first up, which appear to offer critical reviews from approved news sites similar to what Metacritic offers. This looks to be a great resource for users as it will provide relevant information about a game they may be interested in. Unlike Steam, this does look like it will be restricted to approved sites offering a critical review and will not be open to the public.
This restriction will have the dual effect of preventing review bombing – something that would probably be common on the Epic Games Store because of user backlash at exclusivity agreements – and also preventing uninformed reviews. A quick look at some Steam reviews can show that negative comments are made for a broad range of ridiculous reasons as opposed to a critical overview of an entire game, and this becomes obvious when the user's playtime is shown as under an hour, for instance. In this way, keeping reviews on the Epic Games Store reserved only for reputable organizations with a history of critical reviews is a good move for everyone.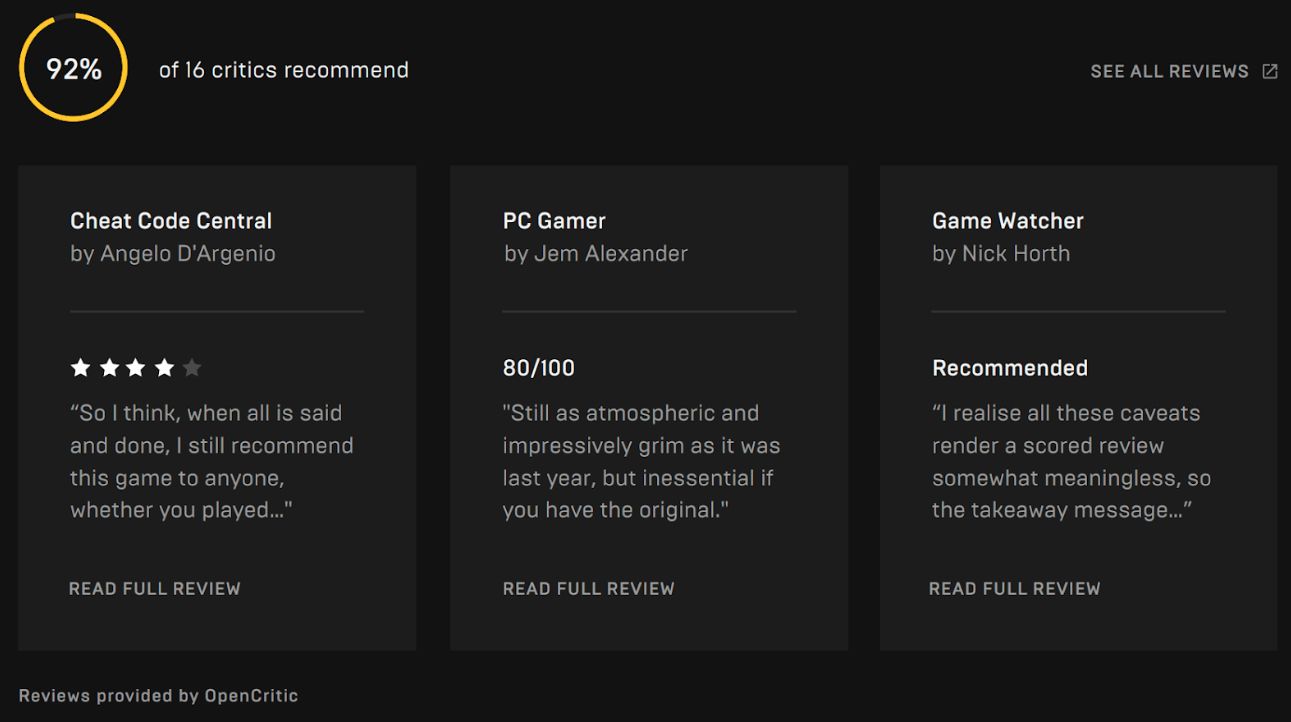 Wishlists are the final feature mentioned in the announcement, and much like Steam, they will allow players to add games to a list for future reference and will be notified when sales or promotions come up. However, while the implementation of this feature is a step in the right direction, there is a missed opportunity in that the ability to gift games to other players has not been announced at the same time. Steam wishlists are so popular in part because friends can see what games their friends want and can then make a gift to them for special occasions like birthdays or the holiday season.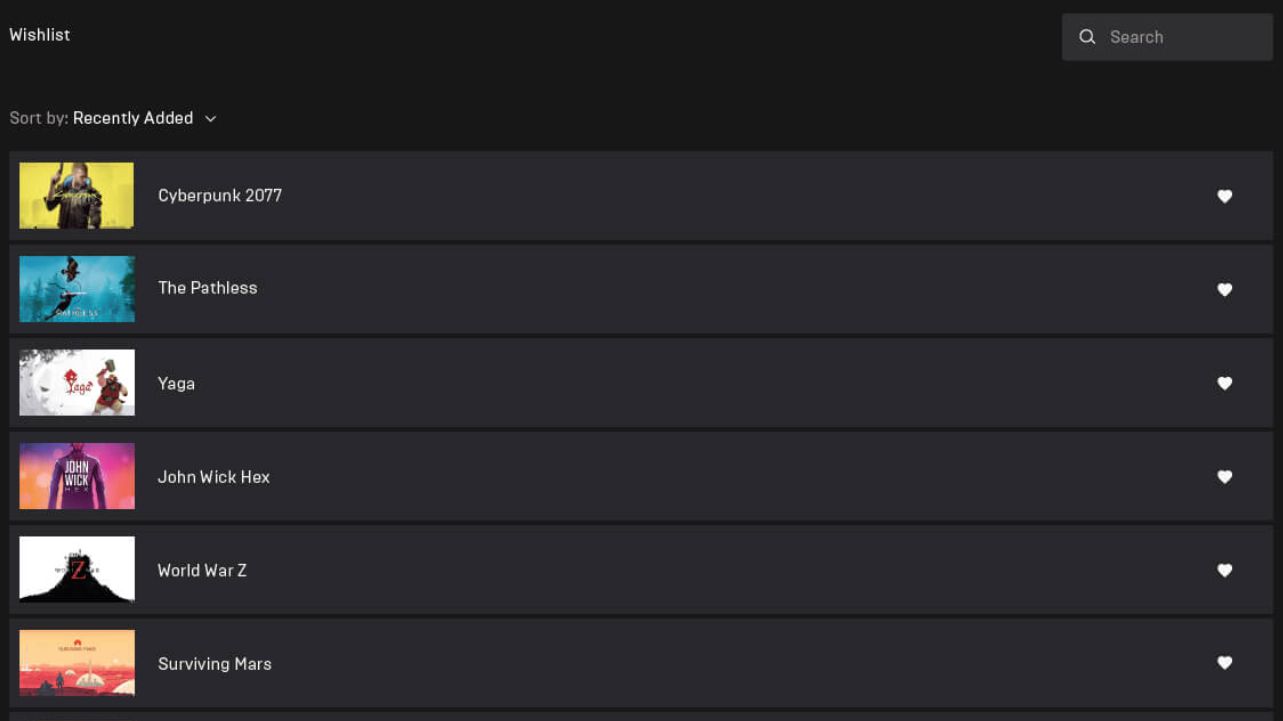 There are no firm dates set for each feature to arrive, and while Epic Games continues to make improvements to their platform, the slow rate is costing them much of the momentum they built up in 2019 with their weekly-free games. Epic is going to need to pick up the pace in delivering on its promised improvements to the store if it wants to remain relevant.
Source: Read Full Article