Wholesome Direct 2022 just wrapped up, and it contained more than an hour of wholesome indie titles and more than 90 games showcased in total.
Considering the brisk pace of the showcase and the massive number of games shown, it's fair to assume that a few of the announcements might have passed you by, so we're going to highlight the most interesting and wholesome titles of the whole showcase.
Alongside detailing some of the highlights of the direct, we'll also be listing every single game that was announced (all 96 of them!) and listing any release windows, if they were given. With that in mind, let's get wholesome!
Little Bear Chef – 2023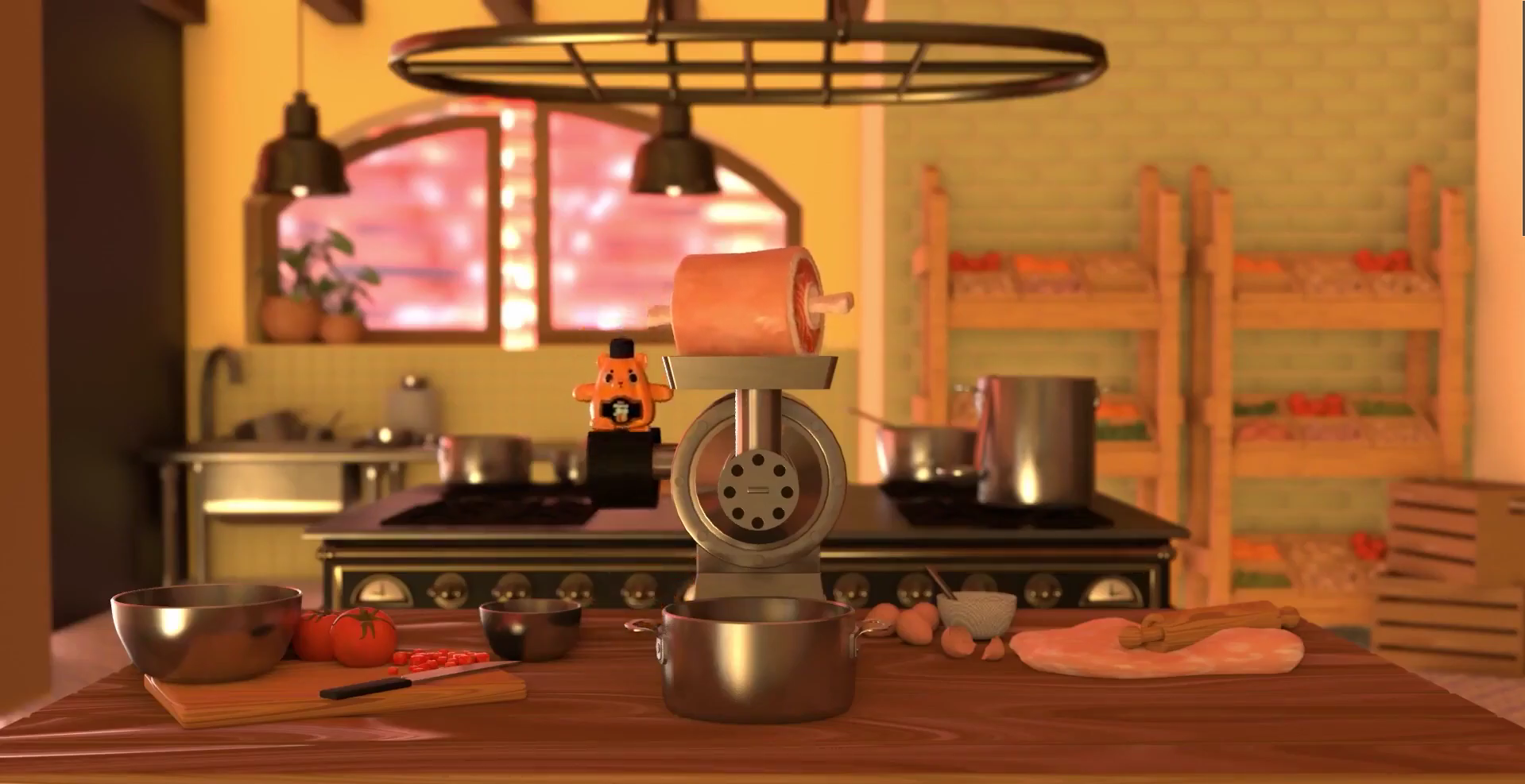 One of the early highlights of 2022's Wholesome Direct was Little Bear Chef, a game that sees you controlling what looks to be a honey bottle bear as they try to make it big as a chef. It's a unique concept that seems to combine platforming, cooking, and the aforementioned honey bottle bear. That's really all you need to know.
Lumbear Jack – June 11
There was a bit of a theme with this year's Wholesome Direct – bears. While the last bear on this list wanted to be a chef, Lumbear Jack just wants to save his forest home from deforestation and he does so with the help of his animal friends and by disguising himself as different bear officials to help solve puzzles.
Usagi Shima – TBD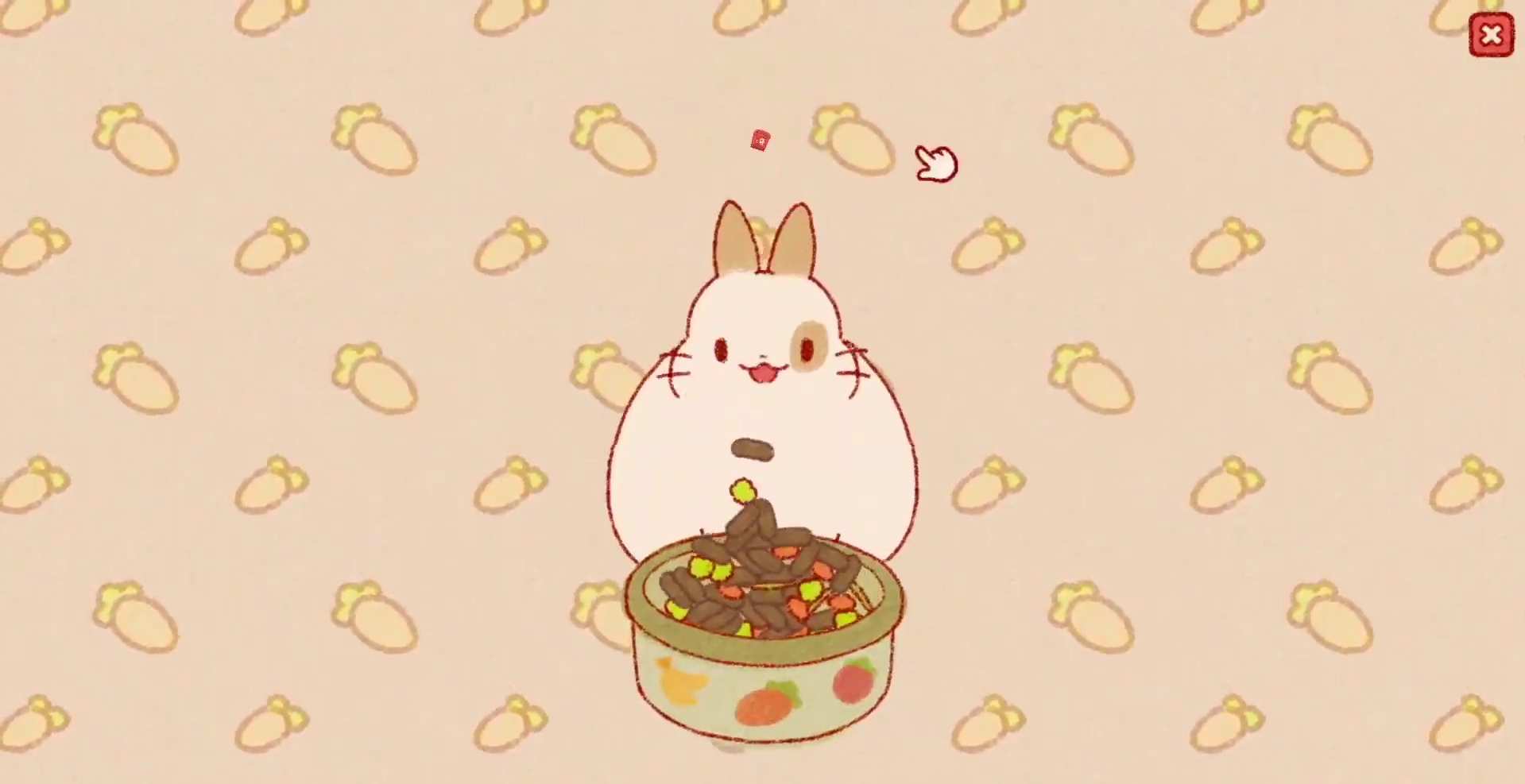 Moving away from the bear theme, but not away from animals, Usagi Shima has you customising an abandoned island area and interacting with the bunnies that find their way over and start living and interacting in your space. Yes, you can feed the bunnies.
Freeride – 2023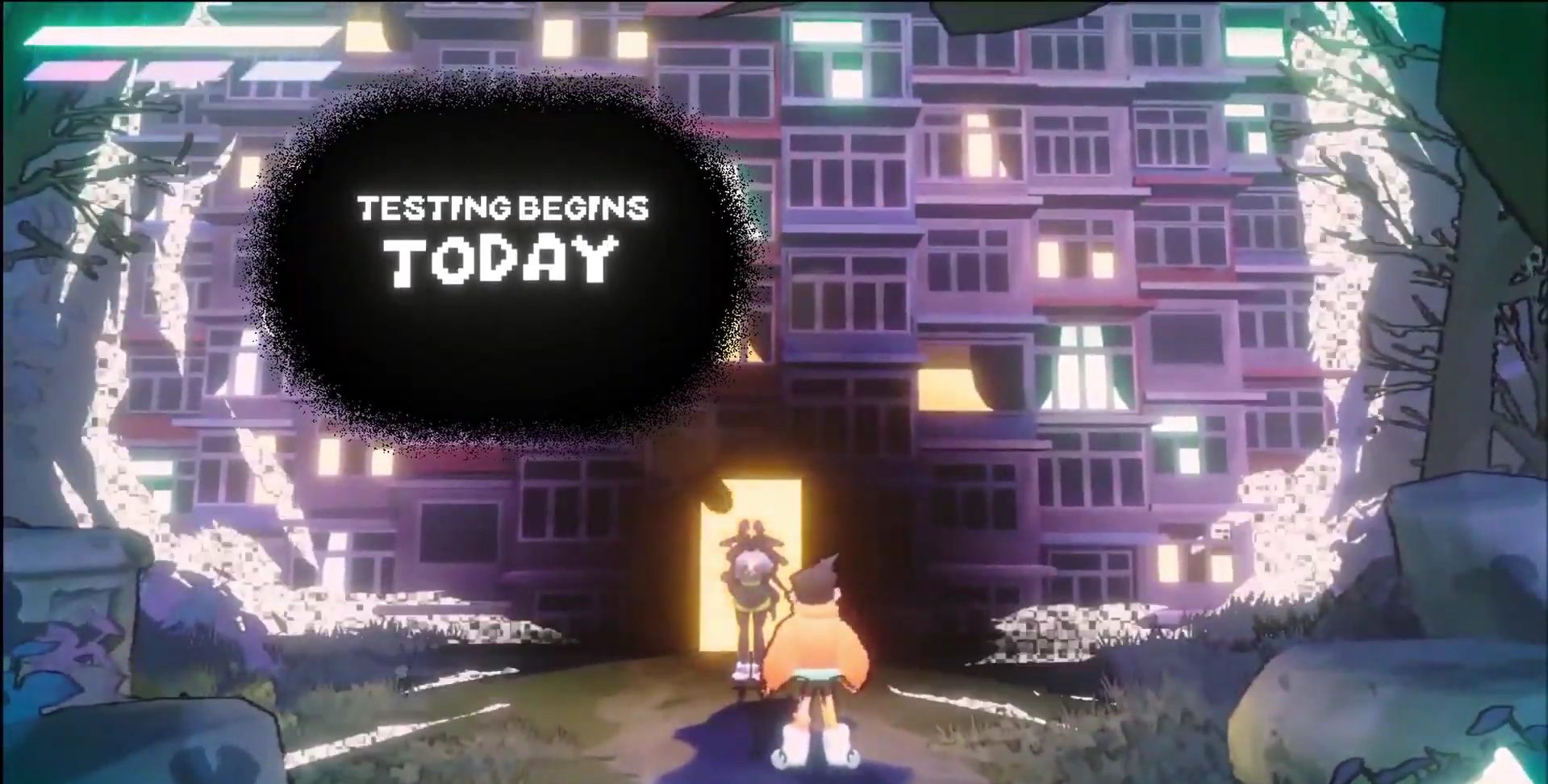 Freeride was one of the more mysterious games of the showcase, advertising itself as an RPG that's also a personality test. If that sounds a little imposing, Freeride won't judge you for whatever decisions you make or whatever person you turn out to be – in fact, most of the time you apparently won't know you're making decisions at all.
Oddada – TBD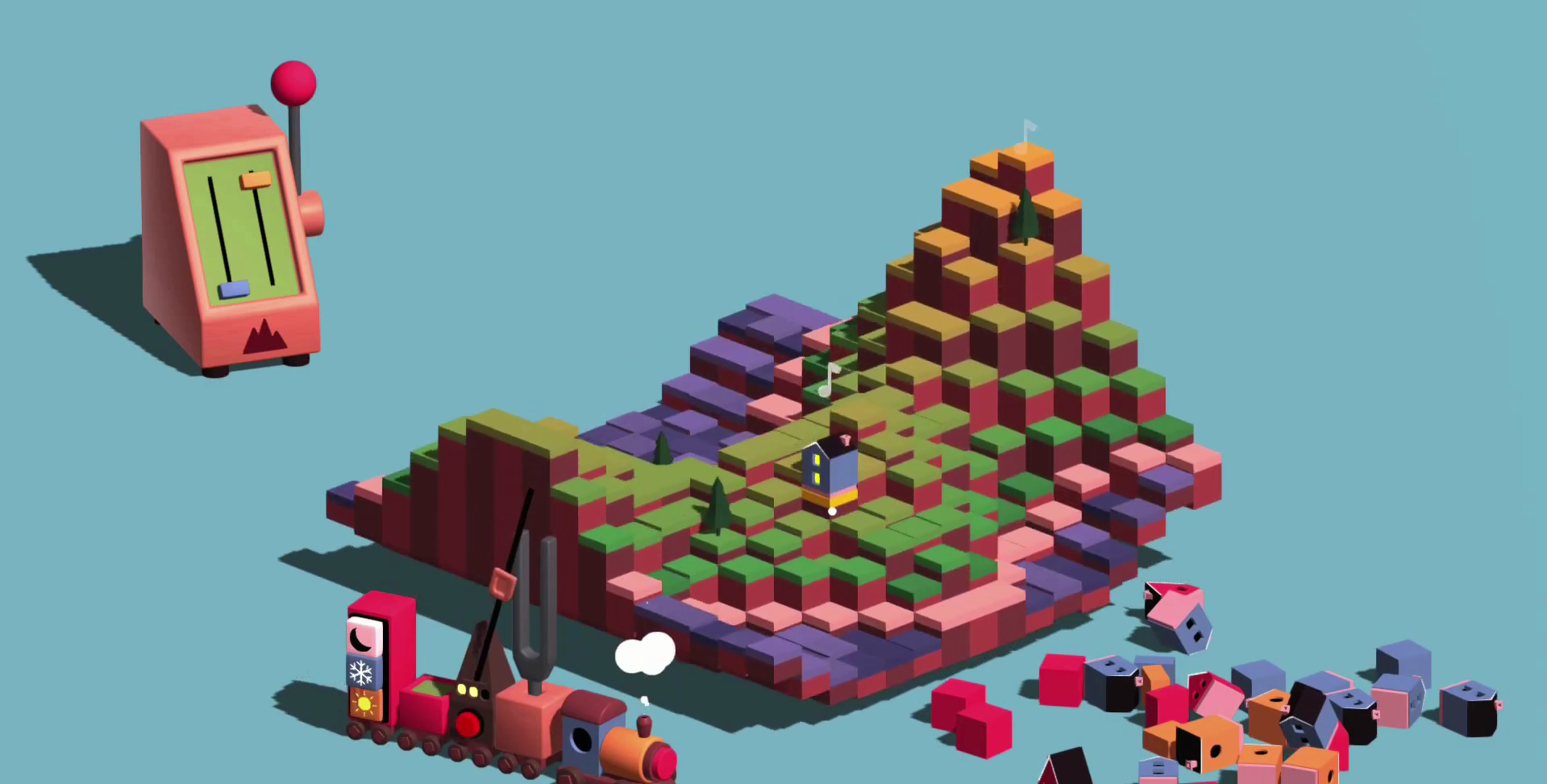 Oddada is a musical game that has players placing a red house, a blue house, and a yellow house in different spots on the map to create different melodies. It doesn't seem to be much more than a musical experience so far, but the potential to create interesting music out of a moving landscape is a very appealing one.
Snufkin: Melody of Moominville – 2023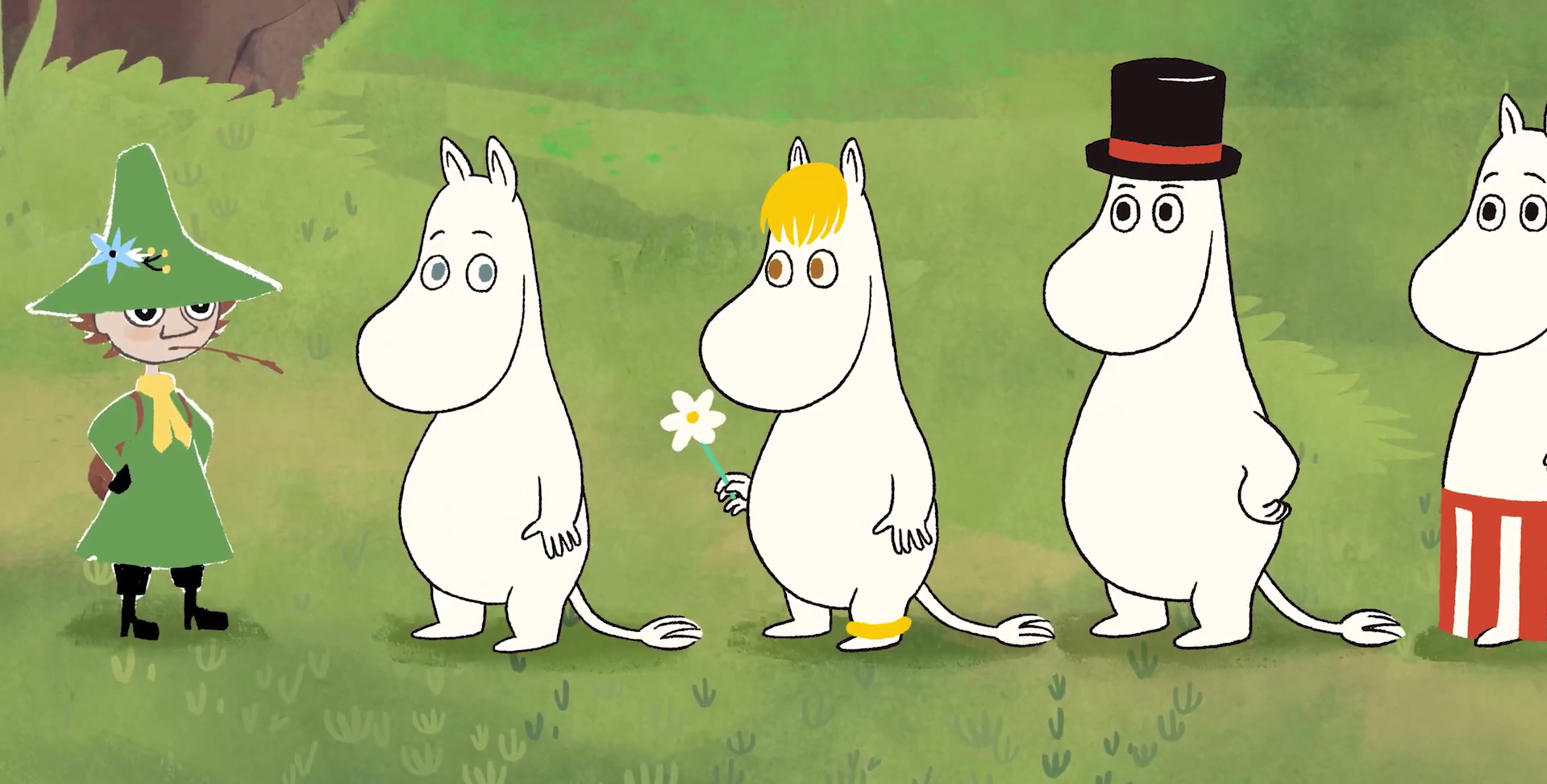 Arguably one of the biggest games of the Wholesome Direct was Snufkin: Melody of Moominville, a musical adventure game that takes place in Moominville. Players take control of Snufkin, a vagabond who wants to help the Moomins from the industrial park leader. It's another indie title that just wants players to focus on relaxing and having a good time over everything else.
Paper Trail – Q1 2023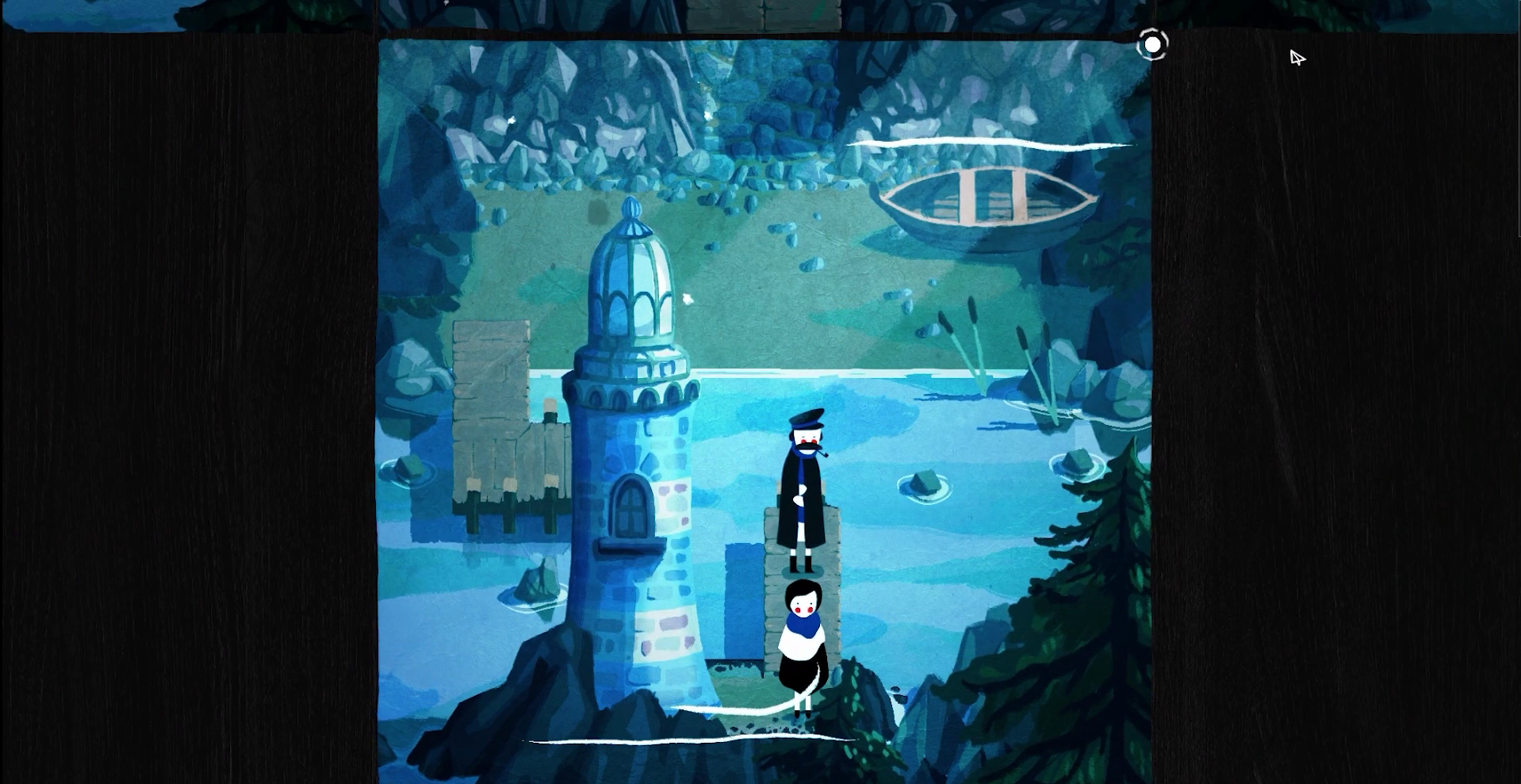 While most of the games from the Wholesome Direct have been about having a relaxed time, Paper Trail looks to challenge players somewhat with its unique mechanic of being able to fold the environment into itself to create new passages. It still looks relaxing, but this one might be appealing to anyone looking for something a bit more thought-provoking.
A Frog's Tale – 2023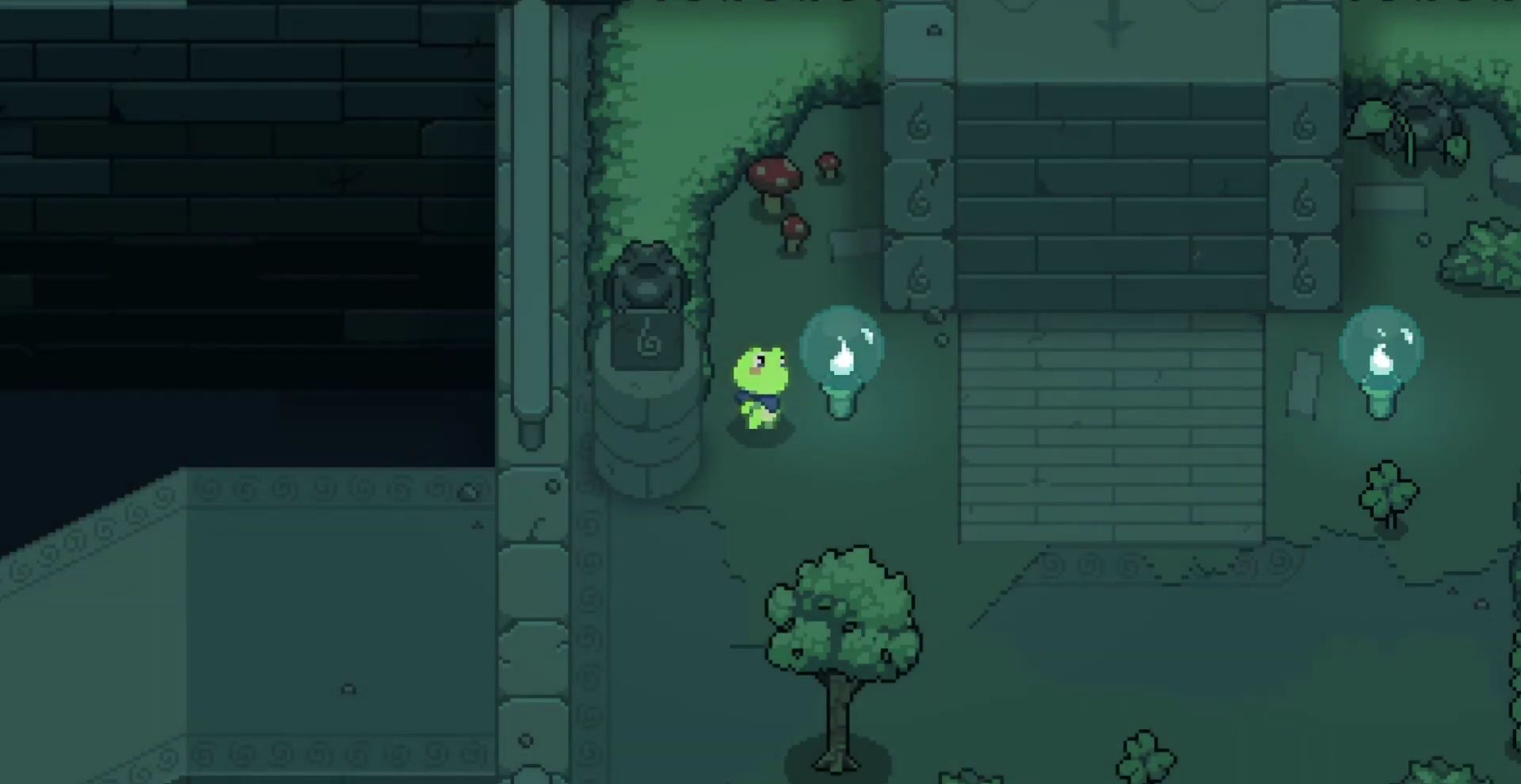 This one goes out to all of the Amphibia fans who haven't gotten over that show ending just yet. A Frog's Tale is a beautiful RPG that syncs its puzzles, platforming, and combat to the beat of the already-far-too-catchy soundtrack. It was easily one of the most impressive games on show at the Direct and one to keep a close froggy eye on.
Kaichu: The Kaiju Dating Sim – Q2 2022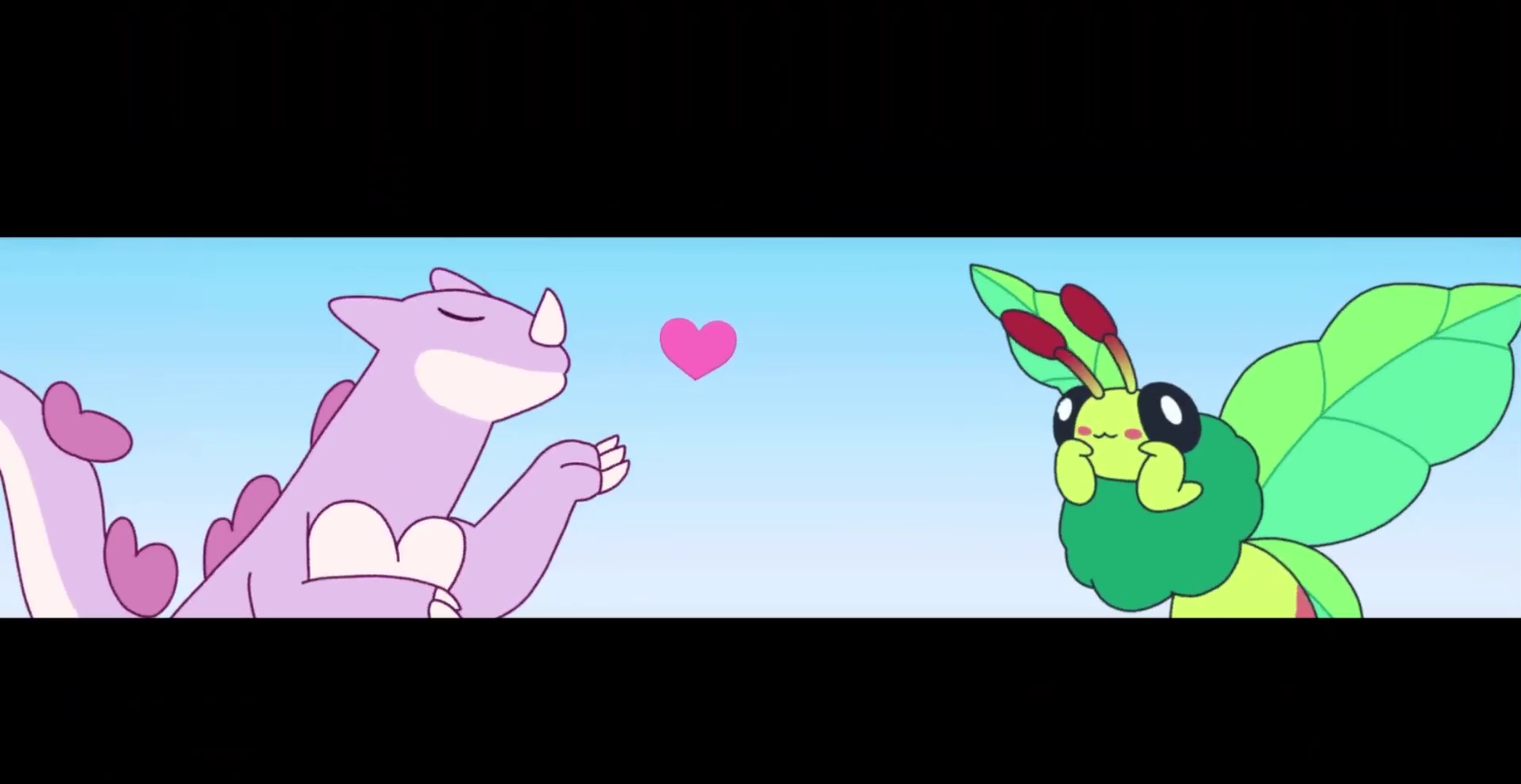 This year's Wholesome Direct gave us a look at a bird dating simulator called Love Birb, so what can possibly top that? Well, here's Kaichu, a dating sim that has Kaijus going on dates to destroy cities with one another before sharing a passionate smooch. Consider yourself topped, Love Birb.
Schim – TBD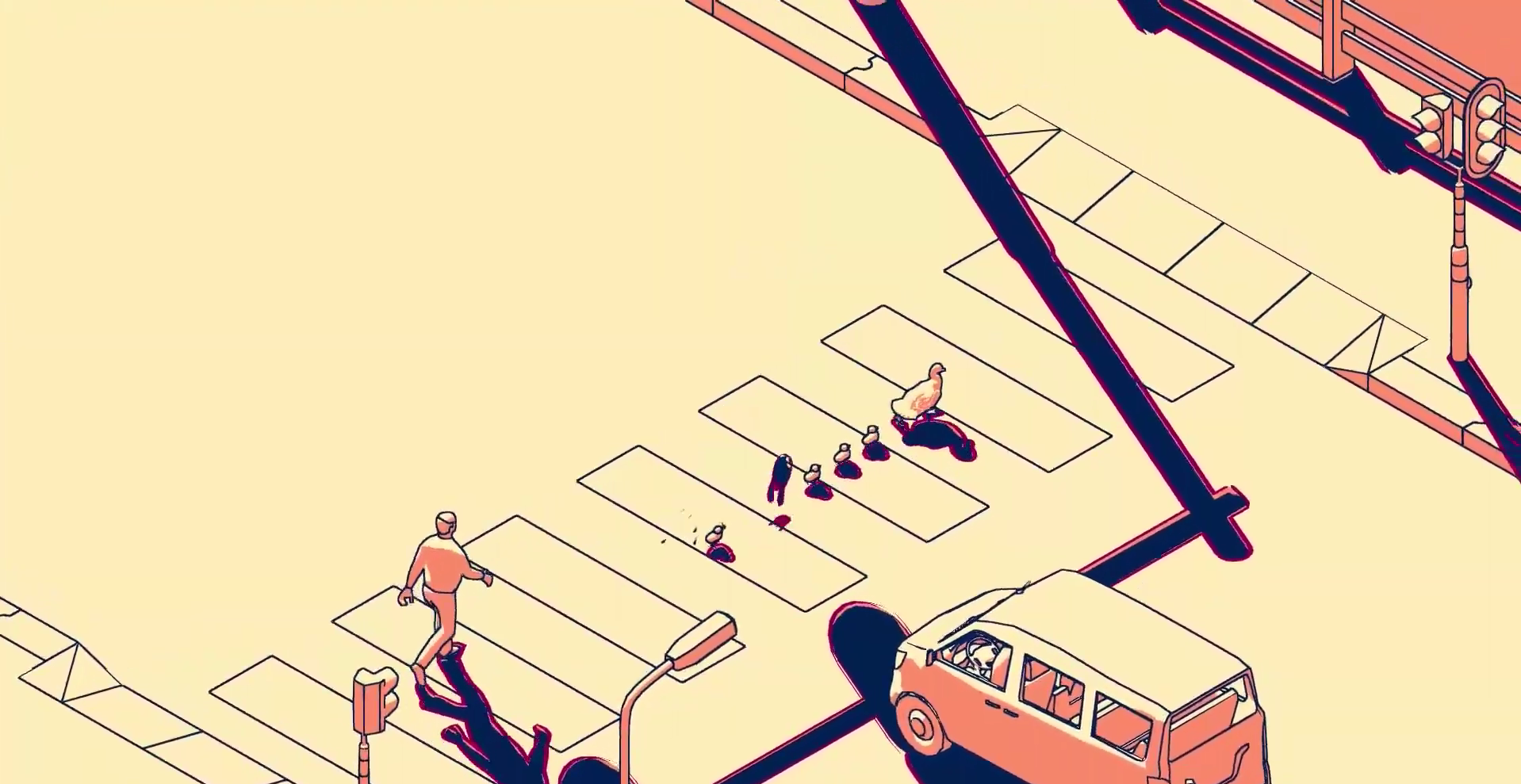 Have you ever looked out of the window when sitting in the backseat of a car and imagined a shadow man managing to jump through every shadow and clamber across the environment? Schim is like that, but if the shadow man was a frog who could only travel through the shadows. Okay, I guess they're pretty different things, but the inventive platforming on show here manages to evoke that same feeling.
Here's the full list of everything that was revealed at Wholesome Direct 2022.
LumbearJack – June 11
Freshly Frosted – June 11
Bubblegum Galaxy – 2023
Little Bear Chef – 2023
Melodyssey – 2023
Super Mini Mart – 2023
Toroa – TBD
Paper Animal RPG – 2023
Soulitaire – TBD
Paper Trail – Q1 2023
Passpartout 2: The Lost Artist – TBD
Usagi Shima – TBD
Snacko – 2022
Petit Island – TBD
Snufkin: Melody of Moominvalley – 2023
DokiToki: Time Slows Down When You're in Love – 2023
Potion Permit – 2022
30 Birds – 2024
The Spirit and the Mouse – 2022
Kokopa's Atlas – 2023
Spirit Swap: Lofi Beats to Match-3 To – 2023
Tracks of Thought – 2023
Olliefrog Toad Skater – 2023
Tiny Witch – September 1
Lonesome Village – 2022
A Walk With Yiayia – August 20
Melatonin – September 16
Pekoe – 2023
Freeride – 2023
Calico – Q3 2022
Princess Farmer – March 31
Lovebirb – Q4 2022
Chicken Journey – Q4 2022
Terra Nil – TBD
Frogun – 2022
How to Say Goodbye – Q3 2022
A Little to the Left – Q4 2022
The Wandering Village – Q3 2022
Harmony's Odyssey – Q3 2022
Coffee Talk Episode 2: Hibiscus & Butterfly – 2023
Fall of Porcupine – TBD
Togges – Q3 2022
SCHiM – TBD
Feed All Monsters – 2022
ODDADA – TBD
Kitori Academy – 2023
Garden In! – 2022
Wholesome – Out and About – 2023
Garden Witch Life – TBD
Bilkins' Folly – TBD
Hello Goodboy – 2023
Mika and The Witch's Mountain – Q1 2023
Mail Time – Q4 2022
Puzzles for Clef – 2023
Critter Crops – 2023
The Garden Path – 2022
Lil Gator Game – 2022
A Frog's Tale – 2023
PuffPals: Island Skies – 2025
We Are OFK – Q3 2022
Dordogne – 2023
Here Comes Niko! – TBD
Lemon Cake – Q4 2022
Moonstone Island – 2023
The Courier – Q3 2022
SkateBIRD – September 16
Paradise Marsh – Q3 2022
Ooblets – Q3 2022
Garden of the Sea – January 13
Lost Twins 2 – Q4 2022
Ova Magica – 2023
Skye Tales – 2022
Love, Ghostie – TBD
Pine Hearts – Q1 2023
Gaucho and the Grassland – Q4 2022
PaperKlay – TBD
Hamster on Rails – TBD
Bread & Fred – 2022
Flore – TBD
Miska – Q3 2022
San Zoolin – 2024
Kity Builder – Q4 2022
Kaichu: The Kaiju Dating Sim – Q2 2022
Townseek – Q1 2023
Star Stuff – 2023
Potion Prodigy – June 8
Bloom – April 18
Pixelshire – 2023
With You – February 2
The Last Clockwinder – June 2
Seal World – April 1
The Hundred-Year Kingdom – February 3
Kulebra and the Souls of Limbo – 2024
Source: Read Full Article