Patch 6.3 is finally here for Final Fantasy 14, bringing many new instances into the fold, allowing you to earn valuable resources, Mounts and Minions, and much more all over again. One of the newest additions brought in with this update is the latest Treasure Hunt Dungeon, The Shifting Gymnasion Agonon.
As with all Treasure Hunt Dungeons, The Shifting Gymnasion Agonon offers unique rewards for tackling it, leaving it all up to chance and luck, so you will be running this a lot if you plan on snagging the Phaethon or Pinky Mounts or the Wind-up Aidoneus or Wind-up Philos Minions.
How To Access The Shifting Gymnasion Agonon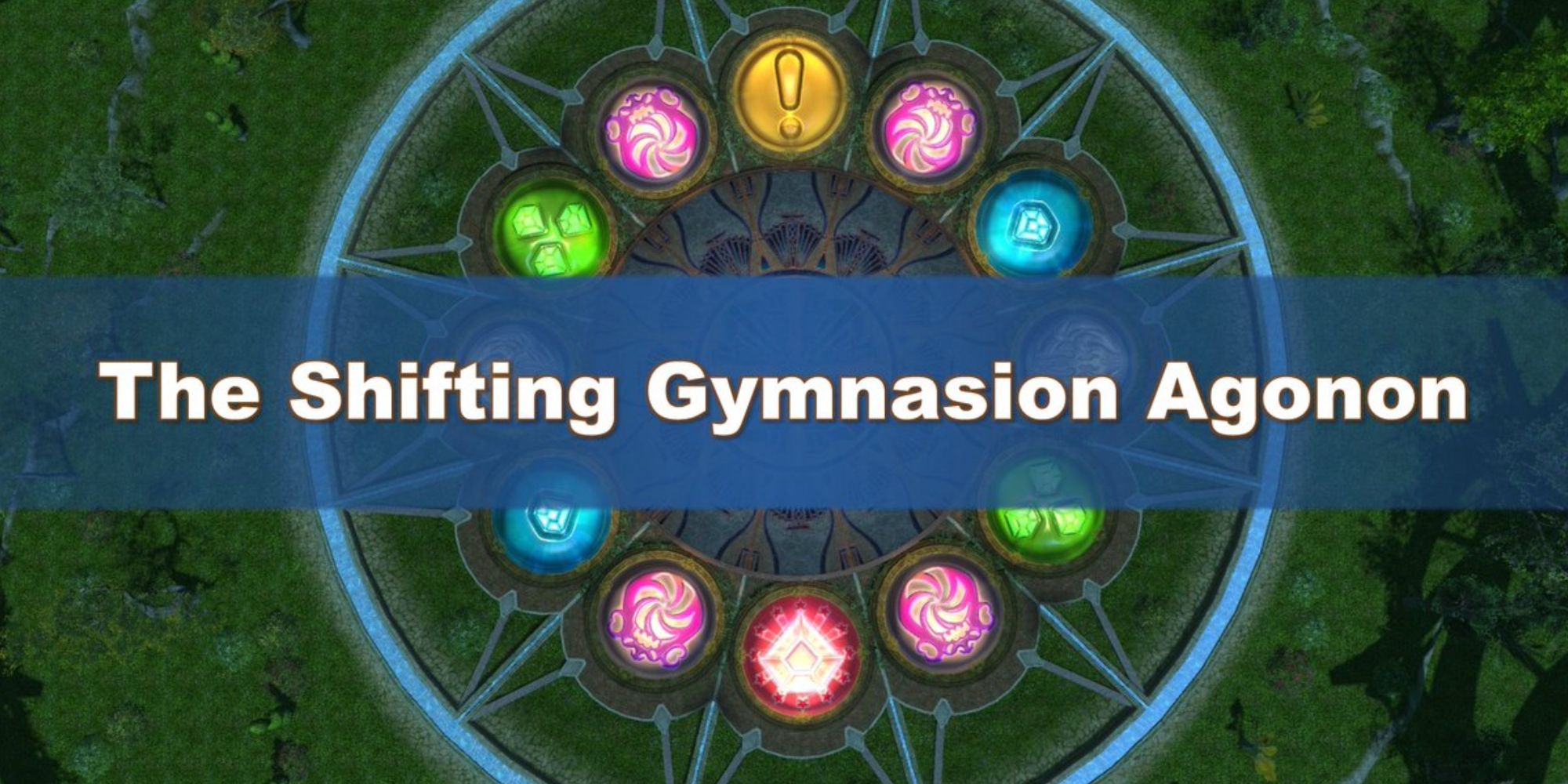 Before you can access The Shifting Gymnasion Agonon, you will first need to get your hands on a Timeworn Ophiotauroskin Map, which can be obtained via the Market Board or by Gathering it from Level 90 Gathering Nodes as a Fisher, Miner, or Botanist. After receiving the Map, you will have to Decipher it to learn about its contents, then head to the coordinates provided.
Once at the Map's coordinates, you will uncover a Treasure Chest and have to fight off one or more enemies. Upon defeating the enemies, there will be a chance for a portal to appear, leading to The Shifting Gymnasion Agonon. If a portal does not appear, you will have to Decipher another Timeworn Ophiotauroskin Map and repeat all the steps again until one finally does pop up.
Please note that while you can purchase and Decipher as many Maps as you wish, you can only Gather one Map daily because the cooldown on finding Maps is placed on an 18-hour (Earth Time) countdown timer. Timeworn Ophiotauroskin Maps are currently around 50,000 Gil on the Market Board, which isn't too bad, all things considered.
The Shifting Gymnasion Agonon Information
Quickly before moving on to the potential rewards you can obtain in The Shifting Gymnasion Agonon, let's review the information and other requirements you may need to hit before diving into it. You can find everything you need to know in the table below!
| | |
| --- | --- |
| Level | Level 90 (Disciples of War or Magic) |
| Party | One through Eight (Full Party Recommended) |
| Restrictions | One-hour time limit to clear Dungeon |
| Mission Type | Miscellaneous Duty |
| Zone | The Shifting Gymnasion Agonon |
| Region | The World Unsundered |
| Expansion | Endwalker – Patch 6.3 |
The Shifting Gymnasion Agonon Rewards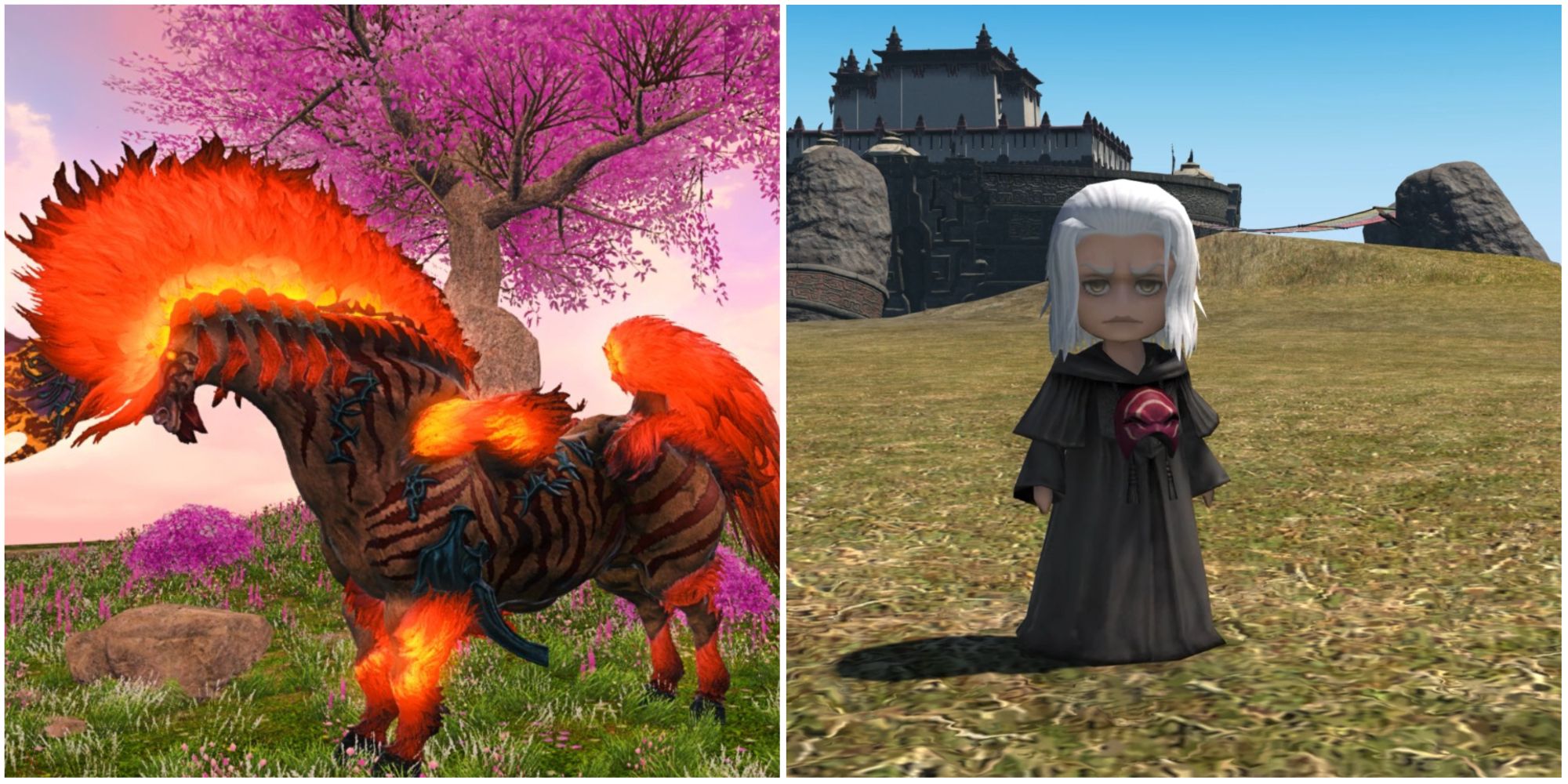 Now that we know how to access The Shifting Gymnasion Agonon let's go over all the possible rewards you can obtain. Opening Treasure Chests and defeating Special Monsters will net you rewards, with Special Monsters dropping Leather Sacks upon defeat, which can hold various items depending on the Monster slayed. Treasure Chests are obtained by defeating Bosses found throughout the Dungeon.
Lastly, each encounter will have you spin a roulette wheel, referred to as Invocations, with each Invocation rewarding you with Gil and Allagan Tomestones of Astronomy. There is five Invocations total, but one wrong spin can cut your run short. We will have details on this and the others in the tables provided below!
Treasure Chest Rewards
Reward

Type

Rarity

Hagnos Cloth

Cloth

Rare

Exciting Leather

Cloth

Rare

A Victory Fanfare Reborn Orchestrion Roll

Orchestrion Roll

Rare

Dangertek Orchestrion Roll

Orchestrion Roll

Rare

Exciting Tonic

Currency

---

Used to acquire Pinky Mount

Extremely Rare

Burning Horn

Currency

---

Used to acquire Phaethon Mount

Extremely Rare

Wind-up Philos

Minion

Extremely Rare

Wind-up Aidoneus

Minion

Extremely Rare

Cracked Anthocluster

Currency

---

Used to acquire Materia (X)

Common

Amynodon Leather

Leather

Common

Saiga Leather

Leather

Common

Almasty Fur

Cloth

Common

Almasty Serge

Cloth

Common

Dark Hempen Cloth

Cloth

Common

Scarlet Moko Grass

Cloth

Common

Snow Flax

Cloth

Common

Chloroschist

Stone

Common

Chloroschist Whetstone

Stone

Common

Pewter Ore

Stone

Common

Phrygian Gold Ore

Stone

Common

Bismuth Ingot

Metal

Common

High Durium Ingot

Metal

Common

Pewter Ingot

Metal

Common

Integral Log

Lumber

Common

Palm Lumber

Lumber

Common

Red Pine Log

Lumber

Common

Red Pine Lumber

Lumber

Common

Grade 5 Intelligence Alkahest

Reagent

Common

Grade 5 Vitality Alkahest

Reagent

Common

Grade 6 Vitality Alkahest

Reagent

Common

Moon Gel

Reagent

Common

Sungold Firesand

Reagent

Common

Grade 5 Tincture of Vitality

Medicine

Common
Special Monster Rewards (Leather Sacks)
Reward

Type

Monster

Earth Cluster

Crystal

Gymnastic Court
Gymnasiou Lampas

Earth Crystal

Crystal

Gymnastic Court
Gymnasiou Lampas

Fire Cluster

Crystal

Gymnastic Court
Gymnasiou Lampas

Fire Crystal

Crystal

Gymnastic Court
Gymnasiou Lampas

Ice Cluster

Crystal

Gymnastic Court
Gymnasiou Lampas

Ice Crystal

Crystal

Gymnastic Court
Gymnasiou Lampas

Lightning Cluster

Crystal

Gymnastic Court
Gymnasiou Lampas

Lightning Crystal

Crystal

Gymnastic Court
Gymnasiou Lampas

Water Cluster

Crystal

Gymnastic Court
Gymnasiou Lampas

Water Crystal

Crystal

Gymnastic Court
Gymnasiou Lampas

Wind Cluster

Crystal

Gymnastic Court
Gymnasiou Lampas

Wind Crystal

Crystal

Gymnastic Court
Gymnasiou Lampas

Craftsman's Command Materia IX

Materia

Craftsman's Cunning Materia IX

Materia

Gatherer's Grasp Materia IX

Materia

Quicktongue Materia IX

Materia

Savage Aim Materia IX

Materia

Savage Might Materia IX

Materia

Piety Materia X

Materia

Quickarm Materia X

Materia

Quicktongue Materia X

Materia

Savage Aim Materia X

Materia
Invocation Rewards
Invocation

Rewards

First Invocation

x3,000 Gil
x2 Allagan Tomestones of Astronomy

Second Invocation

x5,000 Gil
x4 Allagan Tomestones of Astronomy

Third Invocation

x7,500 Gil
x6 Allagan Tomestones of Astronomy

Fourth Invocation

x10,000 Gil
x8 Allagan Tomestones of Astronomy

Final Invocation

x100,000 Gil
x10 Allagan Tomestones of Astronomy
Source: Read Full Article