Quick Links
The Guardians' Way Flashback Challenge – A Fortress Overrun
Middle Praenost Flashback Challenge – A Signal To Strike
Pioneers' Plain Flashback Challenge – Race For The Ramparts
The Mustering Ground Flashback Challenge – A Village Beseiged
Brass Hollow Flashback Challenge – Raging Raider
Flashback challenges in Forspoken are a great way to earn a bunch of extra mana very quickly, and they're fantastic ways to farm materials that might be quite frustrating to search for in the wild. Praenost, the first of the four large regions of Athia that you'll be allowed to explore, is home to five of these challenges.
Ranging from a simple race across the wasteland that is Pioneers' Plain to a tough 'protect the fragile villagers' challenge that will test your patience as well as your skills, there are plenty of ways to spend your time accruing nice hoards of crafting materials in Praenost.
The Guardians' Way Flashback Challenge – A Fortress Overrun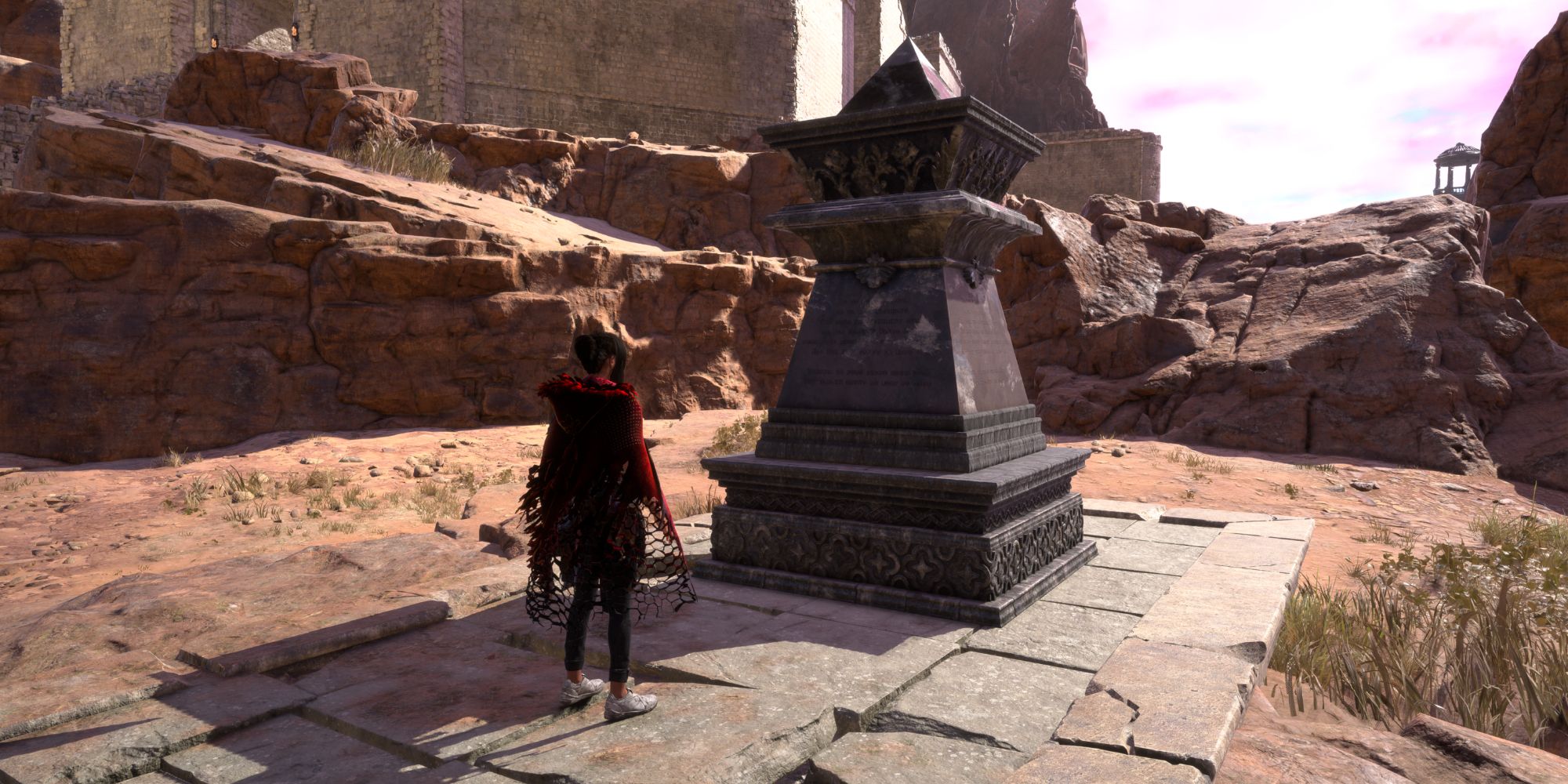 This is the first challenge you'll encounter in Praenost, and it can be quite difficult.
The Guardians' Way Flashback

Challenge: Defeat the enemies within the time limit (5 minutes)

Reward

First-Time Bonus

Score Requirement

Balm Flax x1

Mana x1

3,000

Balm Flax x2

Mana x2

11,000

Crag Grass x3

Mana x3

18,000

Crag Grass x4

Mana x4

24,000

Crag Grass x6

Mana x5

29,000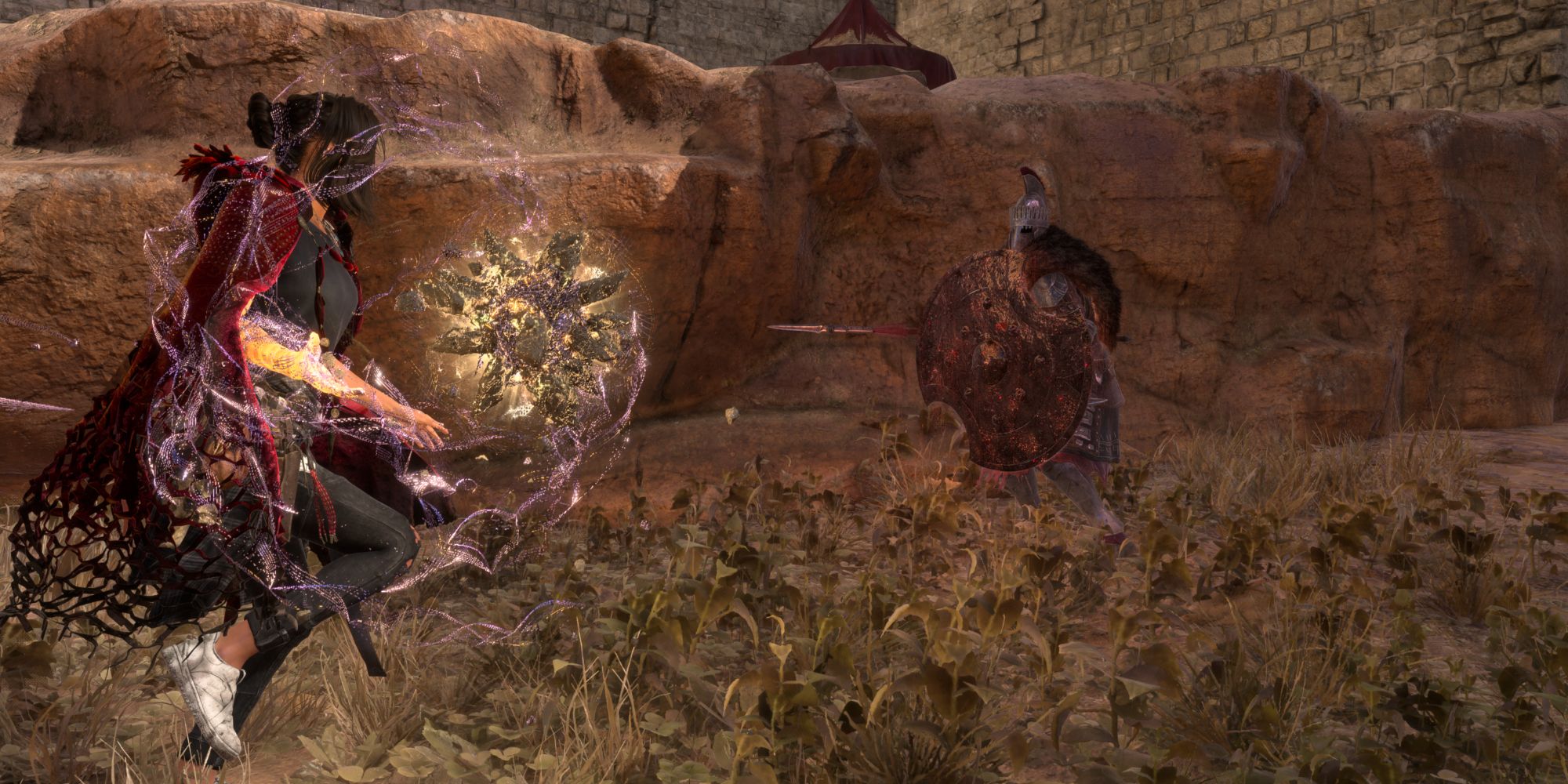 Waves:
A small pack of Breakzombie Simulacrums.
A larger pack of Breakzombie Simulacrums and a single Varanus Simulacrum, located further into the fort.
A small group of Errant Knight Simulacrums.
This is quite an easy challenge to contend with. The Breakzombies are easy enough to deal with – just don't let them get close to you. In the second wave, it's a good idea to try and take the Varanus out while you have a high multiplier by taking out all the Breakzombies first – if you're not strong enough to deal with the Varanus in two to three hits, though, you might want to take it down first. It can be a massive pain to avoid if you're not locked onto it.
The third wave is pretty simple, just be wary of the ranged attacks coming your way.
Middle Praenost Flashback Challenge – A Signal To Strike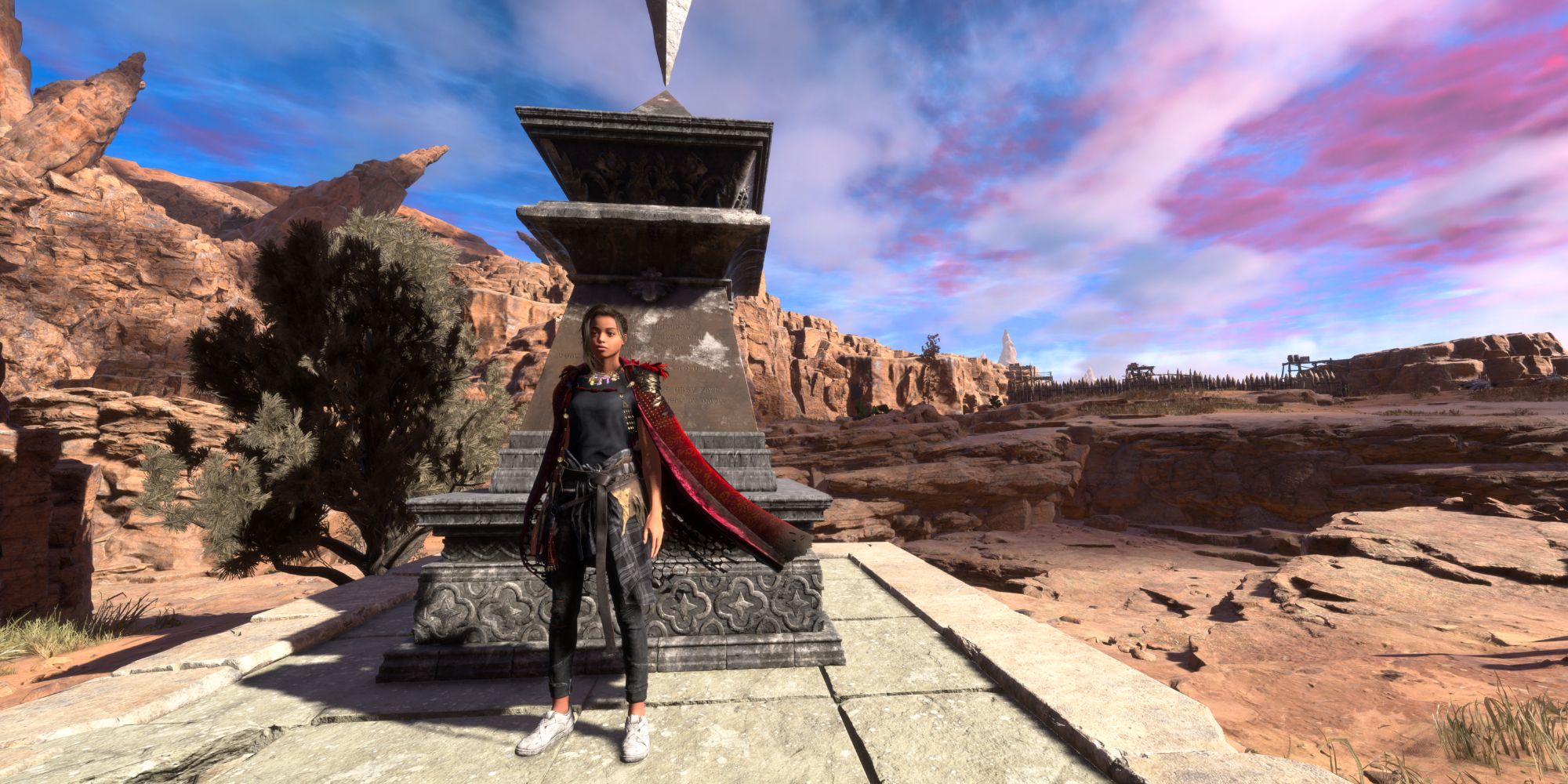 This challenge is the first 'boss' challenge you'll face in the game. Instead of facing unique enemies, though, you're basically up against high-tier standard foes that you should know how to beat.
Middle Praenost Flashback

Challenge: Defeat the boss within the time limit (5 minutes)

Reward

First-Time Bonus

Score Requirement

Grainstone x1

Mana x1

10,000

Grainstone x2

Mana x2

18,000

Spinestone x3

Mana x3

25,000

Spinestone x4

Mana x4

31,000

Spinestone x5

Mana x5

36,000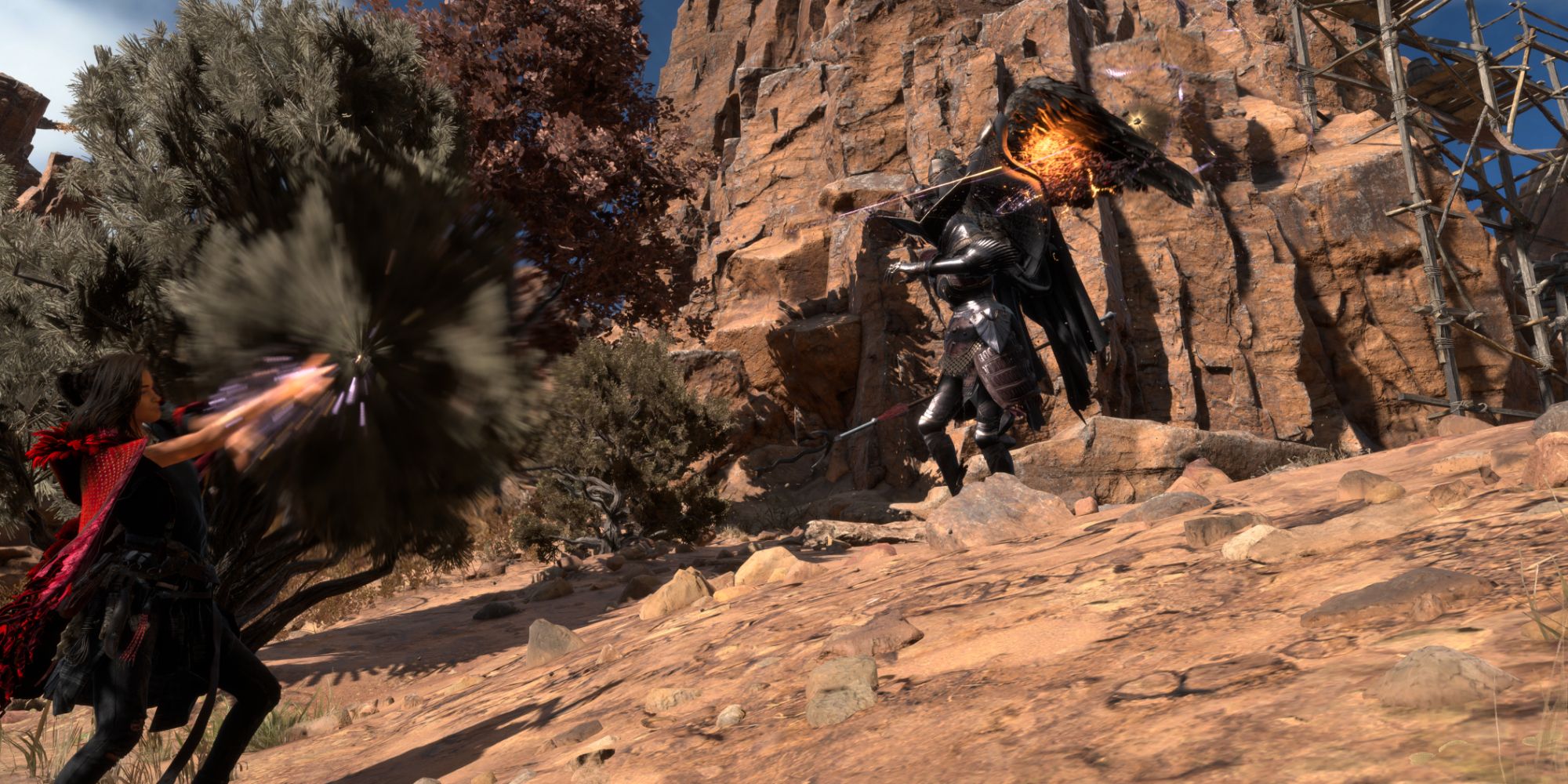 The boss in question here is a Recreant Knight Simulacrum. This fight will play out like any other encounter with a Recreant Knight – you simply have to aim for the wings one by one and make sure you're always dodging during the one-wing phase.
As you whittle the knight's health down, waves of Errant Knights will start joining the fight. This makes it imperative to defeat the Recreant Knight as soon as possible, or the fight will get too hectic to cope with. Focus on the Recreant Knight, though – trying to thin out the squad of Errant Knights will waste too much time.
Pioneers' Plain Flashback Challenge – Race For The Ramparts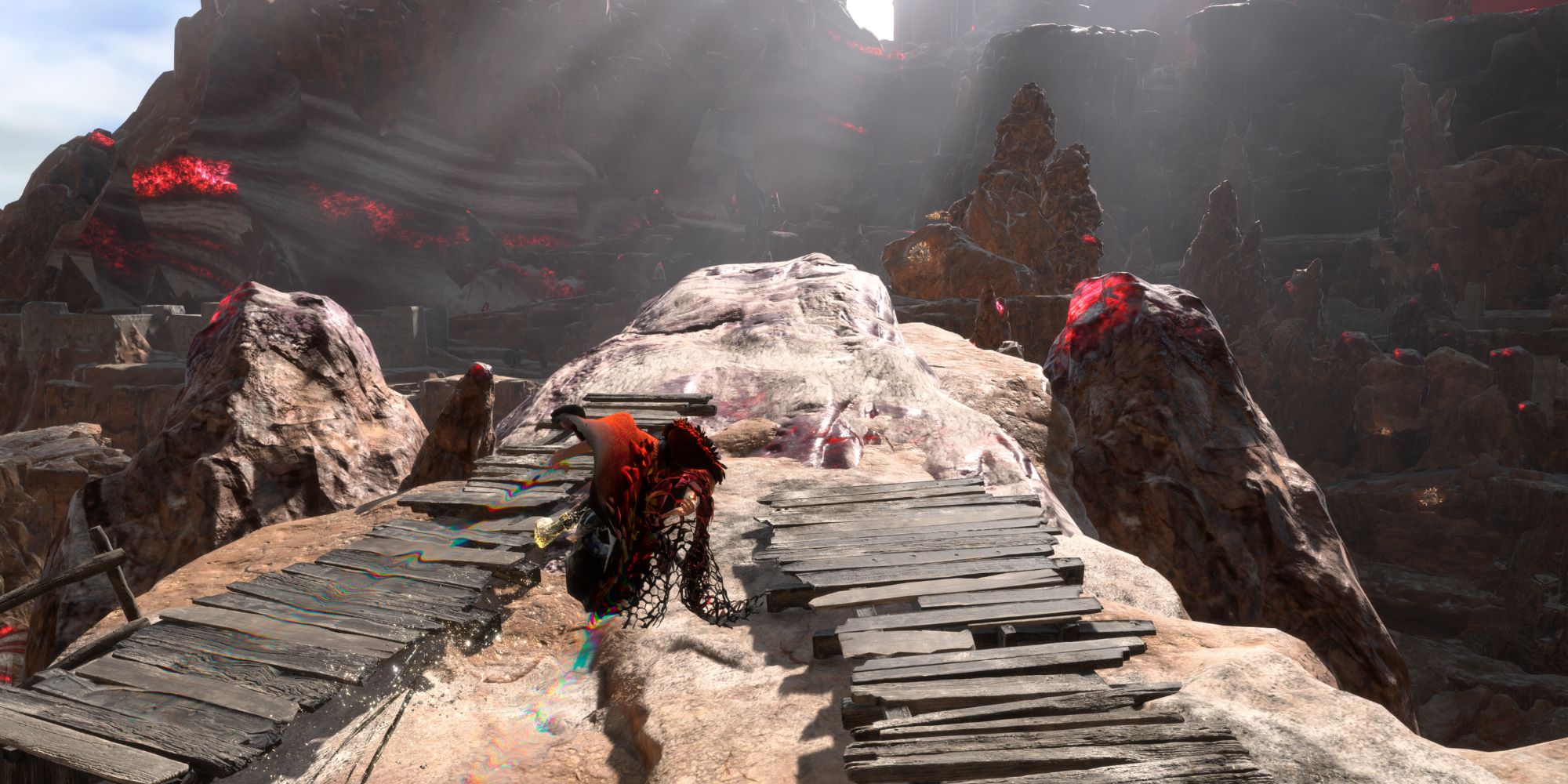 While this challenge is presented merely as a simple time trial, you can consider it a regular 'defeat the enemies quickly' challenge where the enemies are all spread out. This is because you will not be allowed to progress to the next check point in the time trial until you have defeated every enemy you encounter.
Pioneers' Plain Flashback

Challenge: Reach your destination within the time limit (5 minutes)

Reward

First-Time Bonus

Score Requirement

Balm Flax x1

Mana x1

12,000

Balm Flax x2

Mana x2

23,000

Balm Flax x3

Mana x3

33,000

Balm Flax x4

Mana x4

42,000

Balm Flax x6

Mana x5

50,000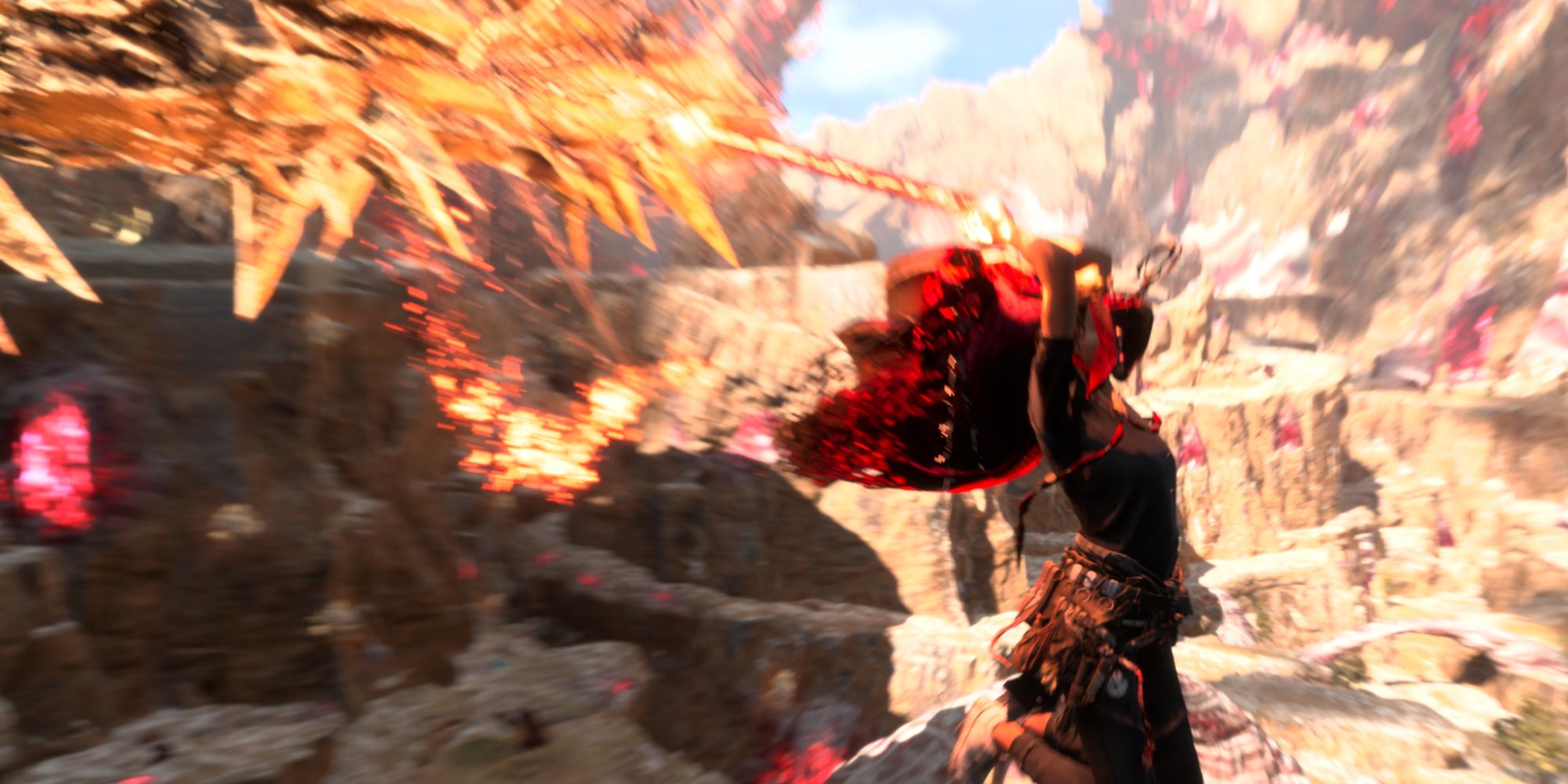 Luckily, this trial is very easy, just make sure you don't attempt it until you have acquired the Zip ability, which you'll get after defeating Tanta Sila. Shimmy is also a good skill to have, and you can get that nearby – from the Mulberry Fount in The Citadel. Upgrading both of these spells with spellcraft challenges will make the whole ordeal easier, too.
As always, you'll want to beat the enemies here without taking hits, as this will get you some extra points thanks to the ongoing multiplier. The primary goal, however, is to reach the destination as soon as possible, so time is more important than a hitless run.
Race directly forward toward the destination marker, defeating the three Breakzombie Simulacrums at the first checkpoint.
Use Zip to get up and over the hill in front of you quickly, and then beat the Teratornis Simulacrums at the next checkpoint. A few melee strikes with Sila's Magic should do it if you can rush them down before they fly, but if they get into the air, Blast Slice attacks should work.
Use the Zip spires on the wall to the right to swing on over to the next checkpoint. The Syntheras Simulacrums can be downed with a few of Frey's Burst Shots.
Reach the goal inside the ruined fort ahead to complete the challenge.
The Mustering Ground Flashback Challenge – A Village Beseiged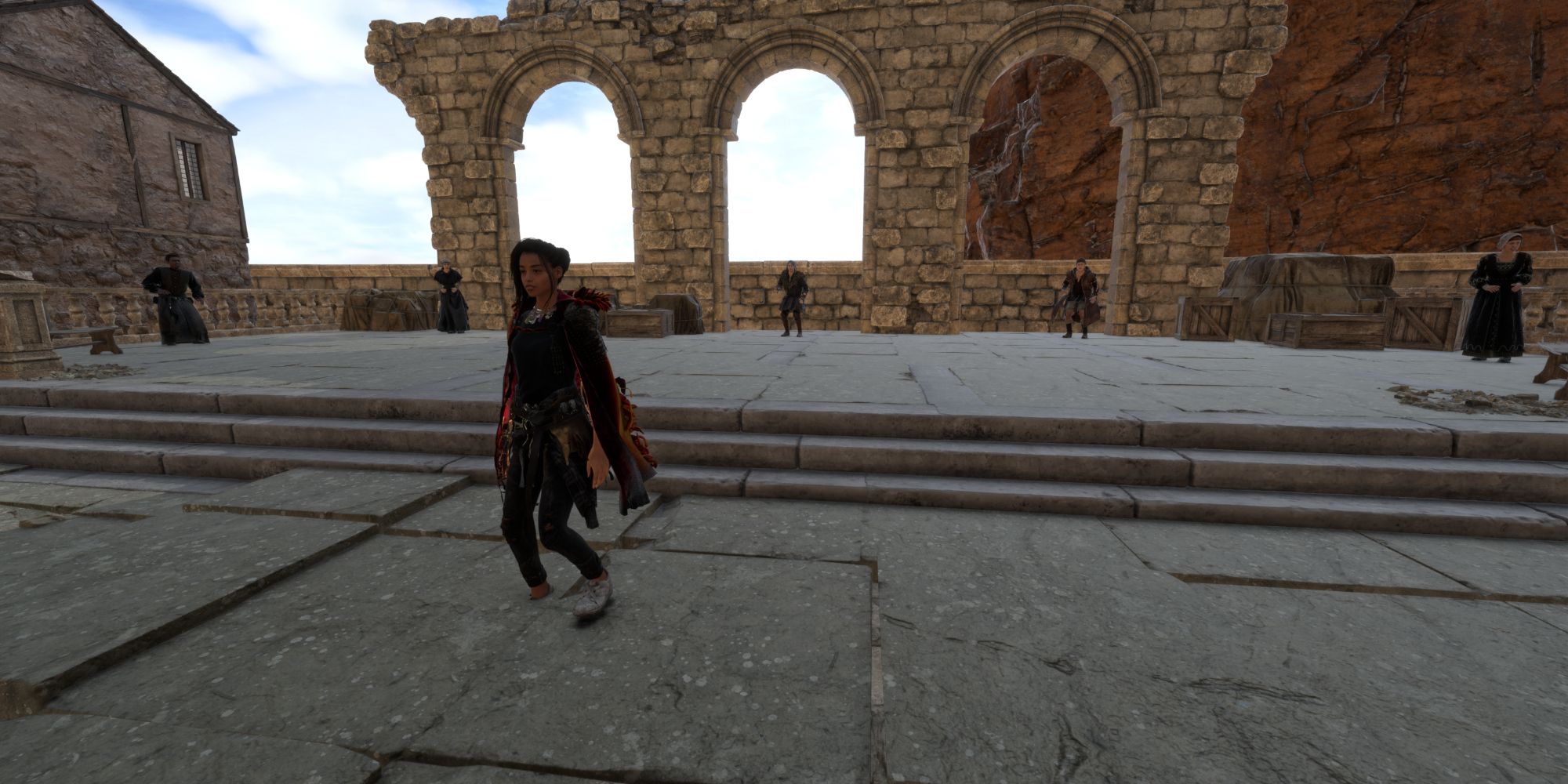 Keeping villagers safe from harm is a tricky challenge when they're being besieged by wave after wave of monsters. Add the fact that you're aiming to go as long as possible without being hit, and you have a tricky few minutes ahead.
The Mustering Ground Flashback

Challenge: Keep the villagers safe for the allotted time (6 minutes)

Reward

First-Time Bonus

Score Requirement

Balm Flax x1

Mana x3

25,000

Balm Flax x2

Mana x4

42,000

Crag Grass x5

Mana x5

57,000

Crag Grass x6

Mana x6

70,000

Crag Grass x8

Mana x7

80,000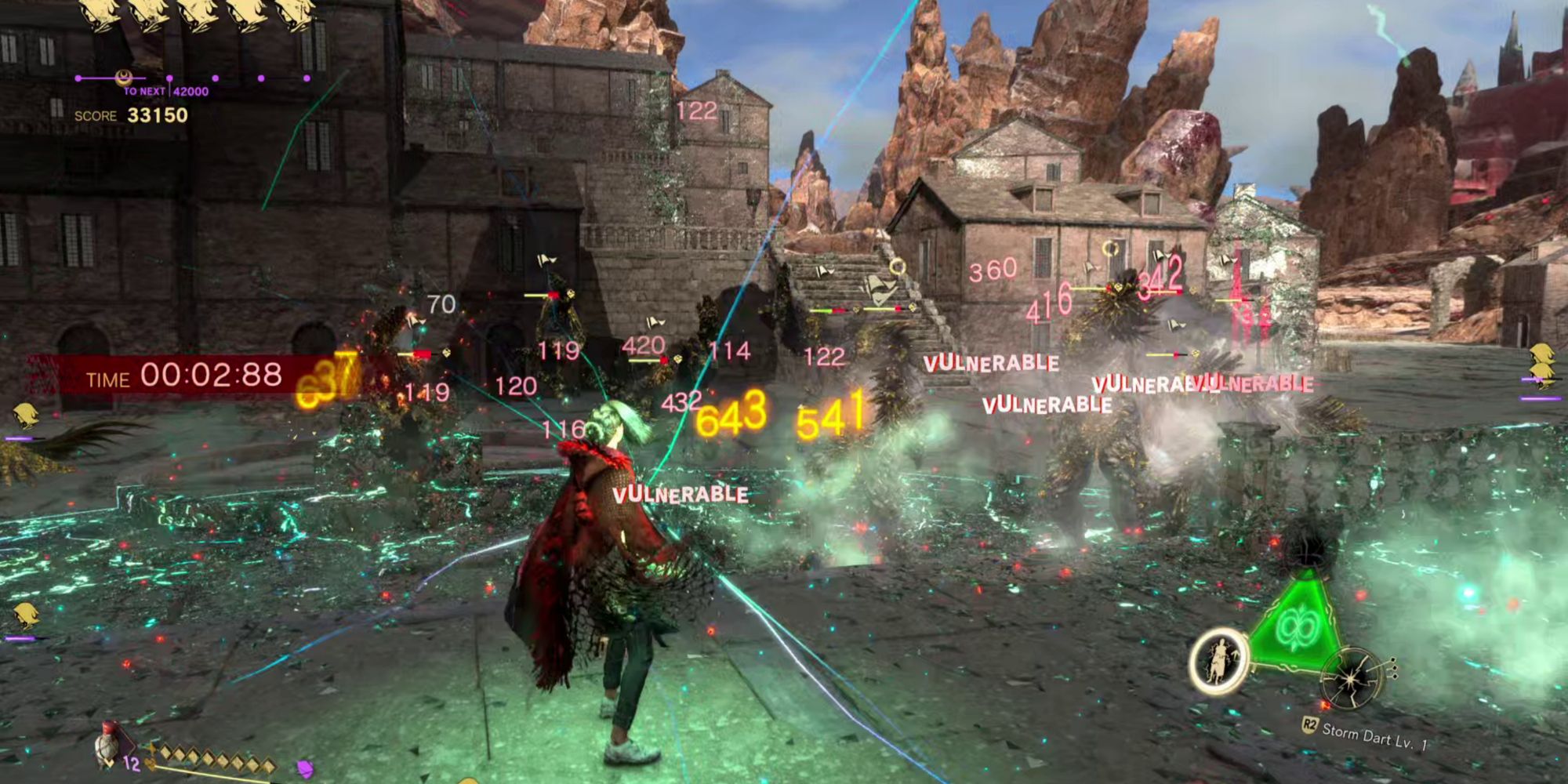 The monsters that attack the five villagers will arrive in waves.
The first wave includes some Varanus and many Breakzombies. It arrives at the start of the challenge.
The second wave is largely identical to the first, with more Varanus Simulacrums.
The third wave has lots of Breakzombies and Kelaino Simulacrums.
The fourth wave consists of Boggarts and Kelaino Simulacrums.
The fifth wave has some Breakzombies and two Ogres.
The final wave, which will happen when you have 30 seconds left, consists entirely of Ogres.
Using elements that your foes are weak against is crucial to getting the highest scores in this challenge. To that end, it's probably best to wait until you have all four varieties of magic before going for the top score. This is because there are so many Ogres to take down, and the best way to do this is with Olas's Magic.
The waves with Varanus Simulacrums are the most dangerous- they're fast, have ranged attacks, and can poison you – healing and removing poison wastes precious time. They're also incredibly bulky, requiring multiple high level attacks to take out with any convenience. Use Implant and Disperse to augment your damage during these waves.
Kelaino should be taken out with close-range Red Magic spells – trying to take them on at range is asking for missed shots.
Once the final wave of Ogres spawns, your task is simply to distract them from killing the villagers and staying alive. Tendril will help, but be liberal with Healing Draughts if you need to be.
To distract a monster from attacking a villagers, you simply need to strike it once. A good tip for this, especially when things get hectic, is to use the Crucible spell in the middle of the platform – this will prevent more monsters getting close to the villages, hit any near the villagers already, and increase the power of your Red Magic, which is perfect for Kelaino waves.
Brass Hollow Flashback Challenge – Raging Raider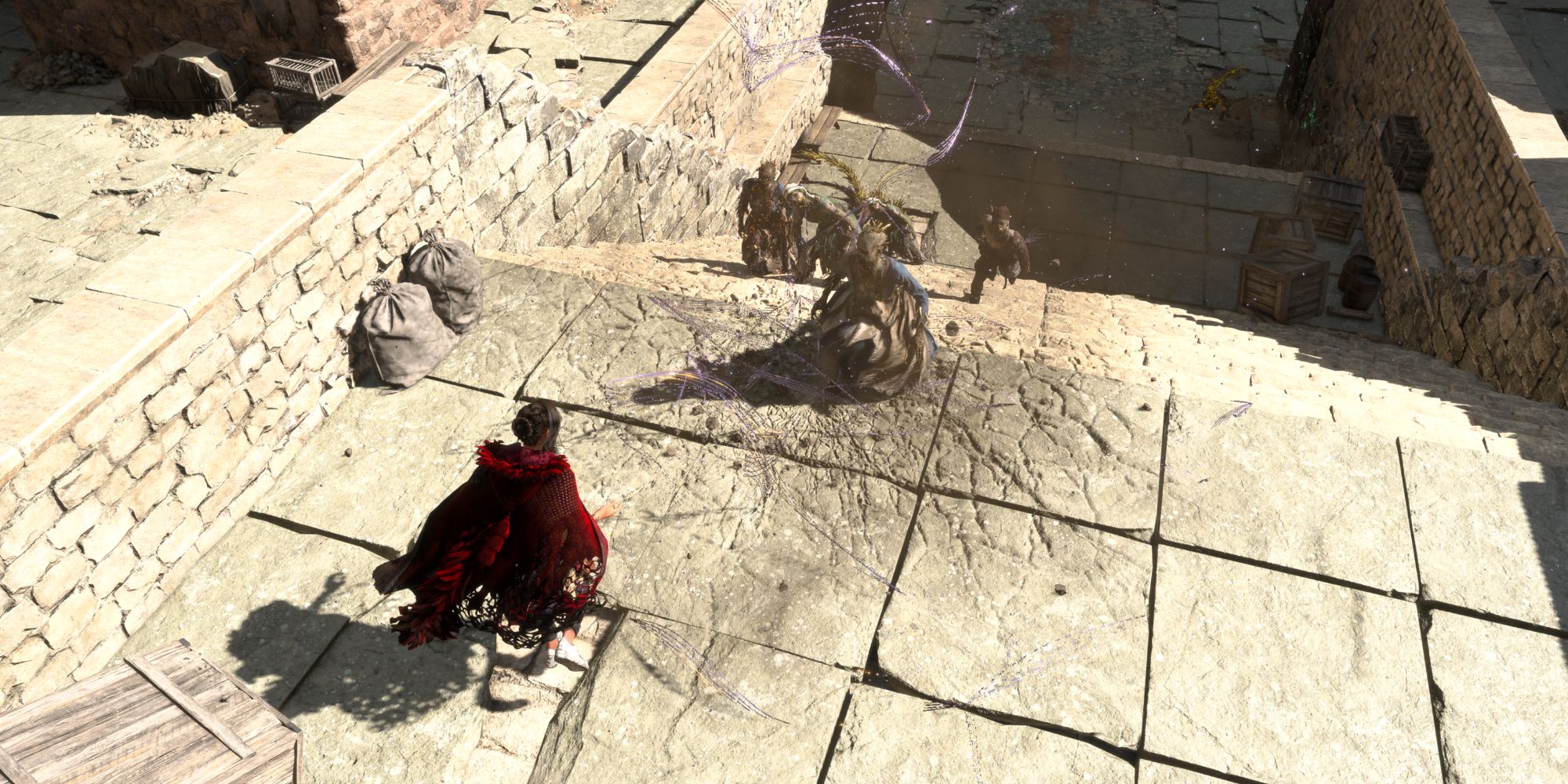 This challenge plays out quite like a race challenge – the packs of enemies you have to take out are all spread out from one another.
Brass Hollow Flashback

Challenge: Take out all the enemies within the time limit (10 minutes)

Reward

First-Time Bonus

Score Requirement

Grainstone x1

Mana x1

7,000

Grainstone x2

Mana x2

14,000

Grainstone x5

Mana x3

18,000

Grainstone x6

Mana x4

23,000

Grainstone x8

Mana x5

27,000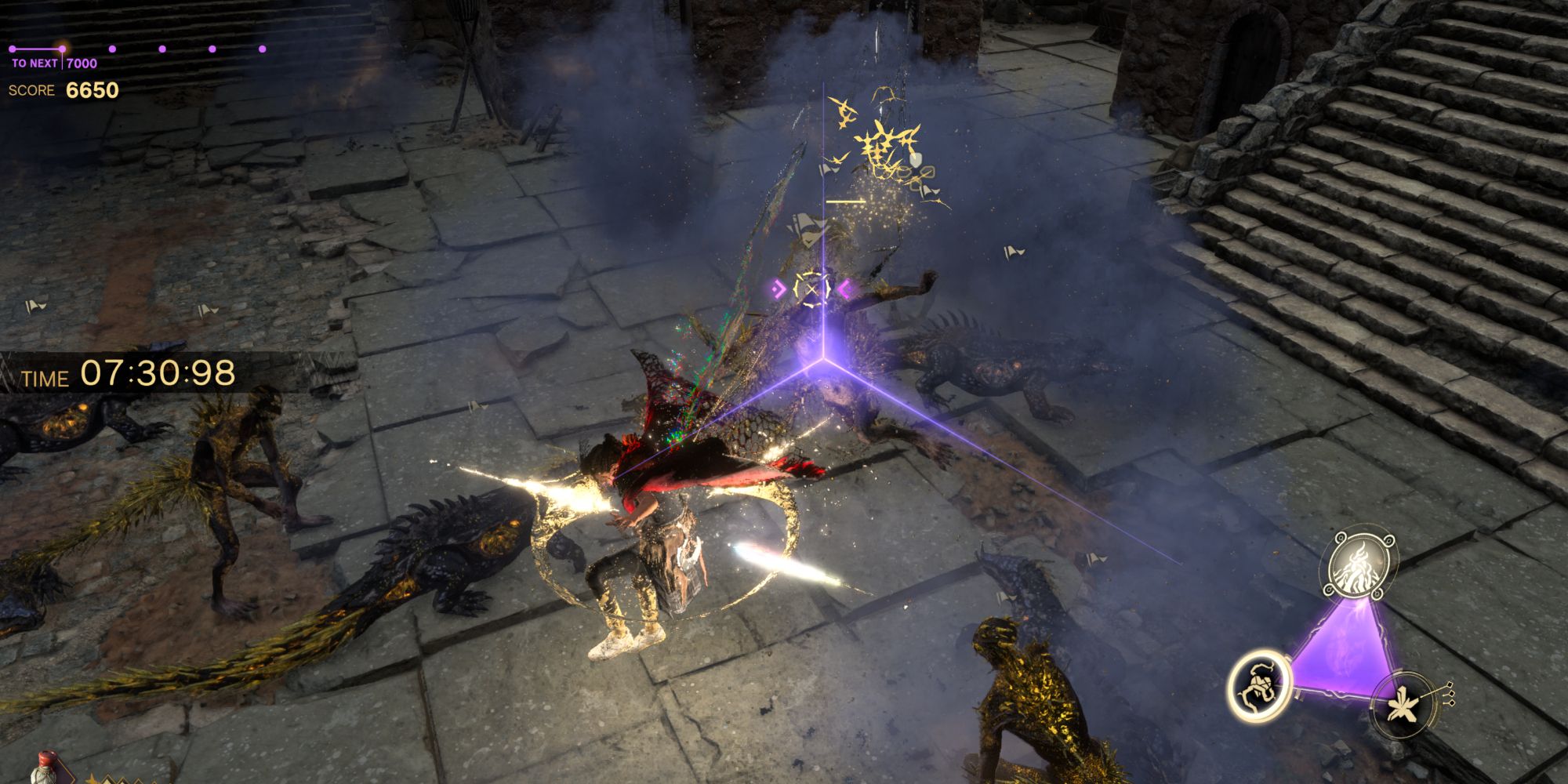 Waves:
A group of Milleridae Simulacrums just ahead of you.
A group of Troodon and Milleridae Simulacrums further on ahead.
Some Breakzombies, Varanus, Troodon, and Milleridae Simulacrums around the corner and in the nearby village.
Some Varanus, Breakzombies, and Troodon further into the village, down the steps.
A Hylonomus Simulacrum backed up by lots of Troodon and Varanus.
Every enemy in this challenge is weak to Frey's Magic, and since Burst Shot is great for taking out groups, that's probably the best one to keep equipped. Make liberal use of your Support Spells, especially during the later waves – Tendril will be great for countering the relentless poison attacks you get, so much so that you might never have to use Leach.
Try to save your Surge Magic for the final pack of enemies, as it's pretty brutal – it's easy to get swarmed, and letting the enemies stay alive long here will ensure the entire battlefield is covered in poison clouds.
Source: Read Full Article