Quick Links
How To Get The Duelist's Grace Harvesting Tool
Epic Games is giving away a free cosmetic item and here's how you can get it. Who doesn't love free stuff? Fortnite constantly has limited-time events and rewards players who participate by giving away cosmetic items. Black Friday is all over the place, so Epic Games decided to put a harvesting tool in the shop for $0 as a way to participate as well.
We'll show you how you can claim this awesome pickaxe and add it to your locker without having to pay a single cent. If you're interested you better get it before it's completely gone.
How To Get The Duelist's Grace Harvesting Tool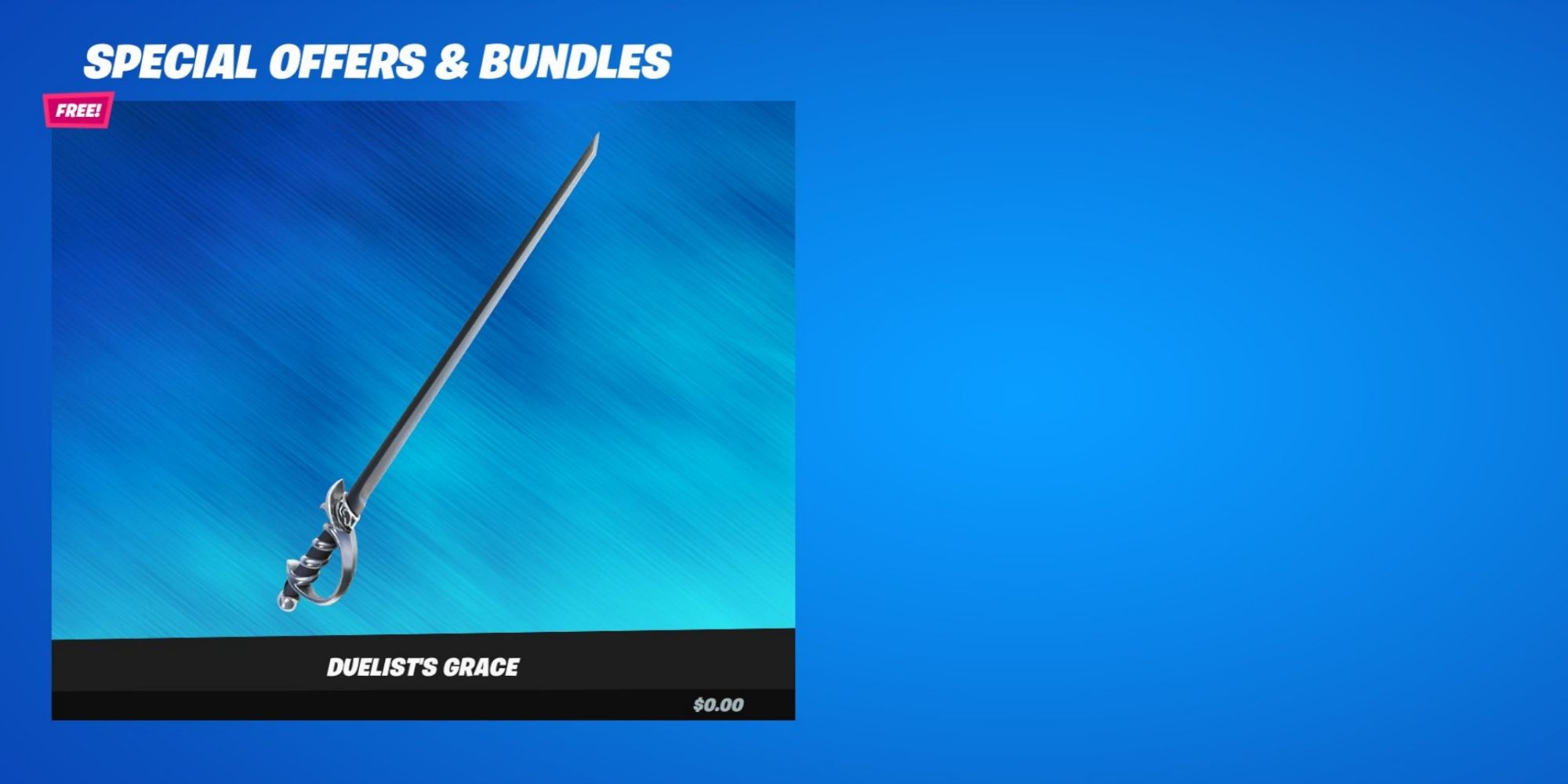 This is the second pickaxe that Epic Games is giving away this month. Not too long ago, it was announced that Fortnite Crew members would be getting an additional cosmetic item with their subscription, the Photonic Striker harvesting tool; a pickaxe that will receive more additional styles, the longer you stay a member.
If you don't have a subscription, don't worry, you don't need one to get this new handout. It's completely free! Duelist's Grace is available for everyone on PC.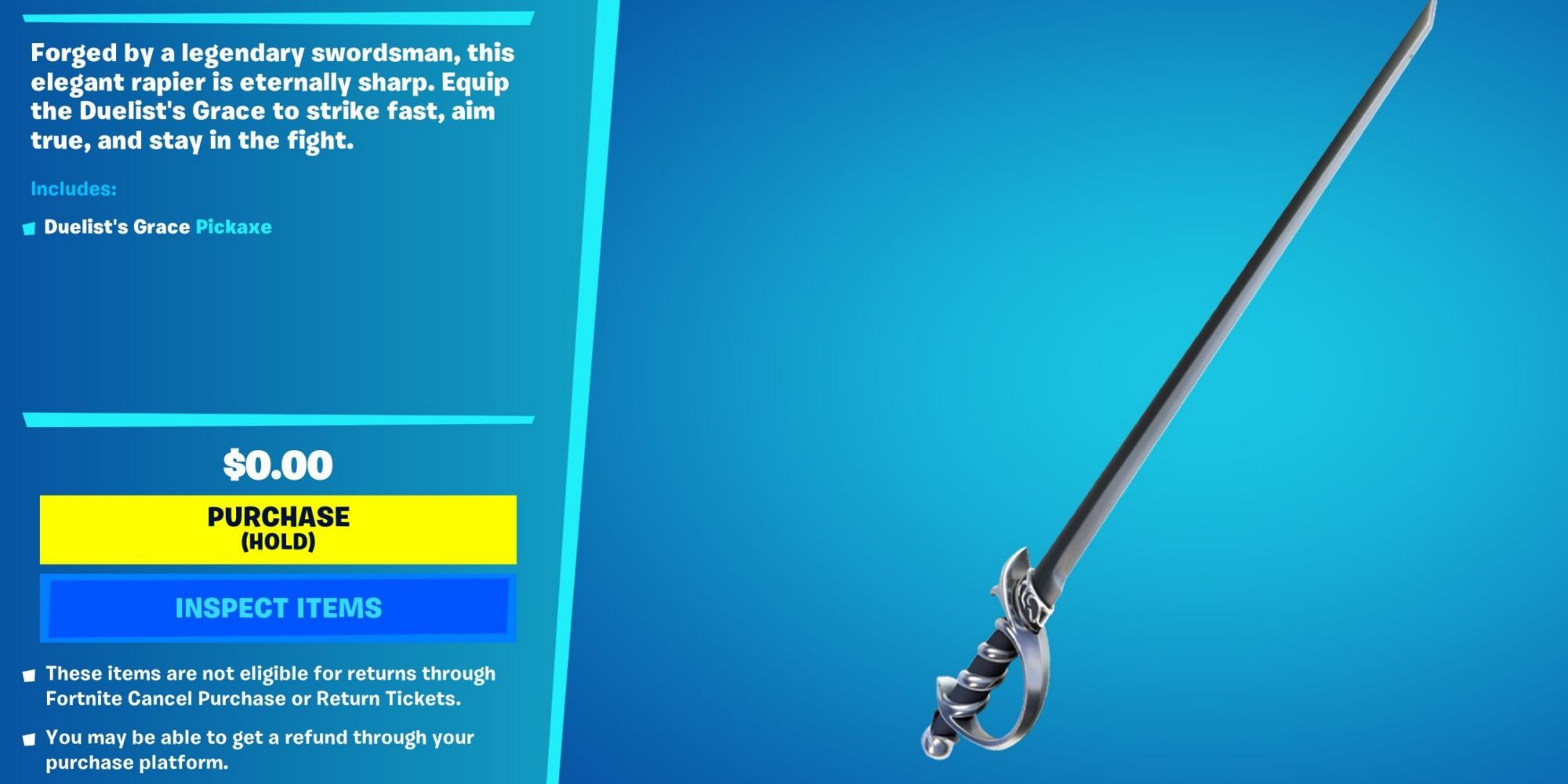 To claim the Duelist's Grace all you have to do is log into Fortnite through your PC and visit the Item Shop. Scroll down to the Special Offers & Bundles, and it'll appear as an item available for purchase. It can be bought for a total of $0.00, the best price of all. This is a great way to say goodbye to Fortnite's Chapter Three.
Unfortunately, this opportunity is only available for the user; the harvesting tool cannot be gifted to anyone on your Friends List. So, mobile and console players will not be able to access it.
As a Black Friday promotional cosmetic item, it'll be in the Item Shop for a little while longer. The Duelist's Grace pickaxe can be claimed until November 29, 2022, at 11 AM ET. Afterward, it'll become unavailable, and it won't return to the game as it's a limited-time exclusive item for those that play during this time.
Source: Read Full Article