Quick Links
How To Earn Supply Llama Rewards
Want some new Fortnite PSN avatars or a new in-game glider? This is your chance to get it completely free. PlayStation is collaborating with Epic Games and the two companies are giving gifts to players that participate in the Supply Llama Challenge.
All you need to do is sign up and play some Fortnite games so there's nothing to lose. The rewards are great and, as long as you play often, you shouldn't have a problem collecting all of them. In this article, we'll show you exactly what you need to do to earn PlayStation rewards in the Supply Llama Challenge.
How To Participate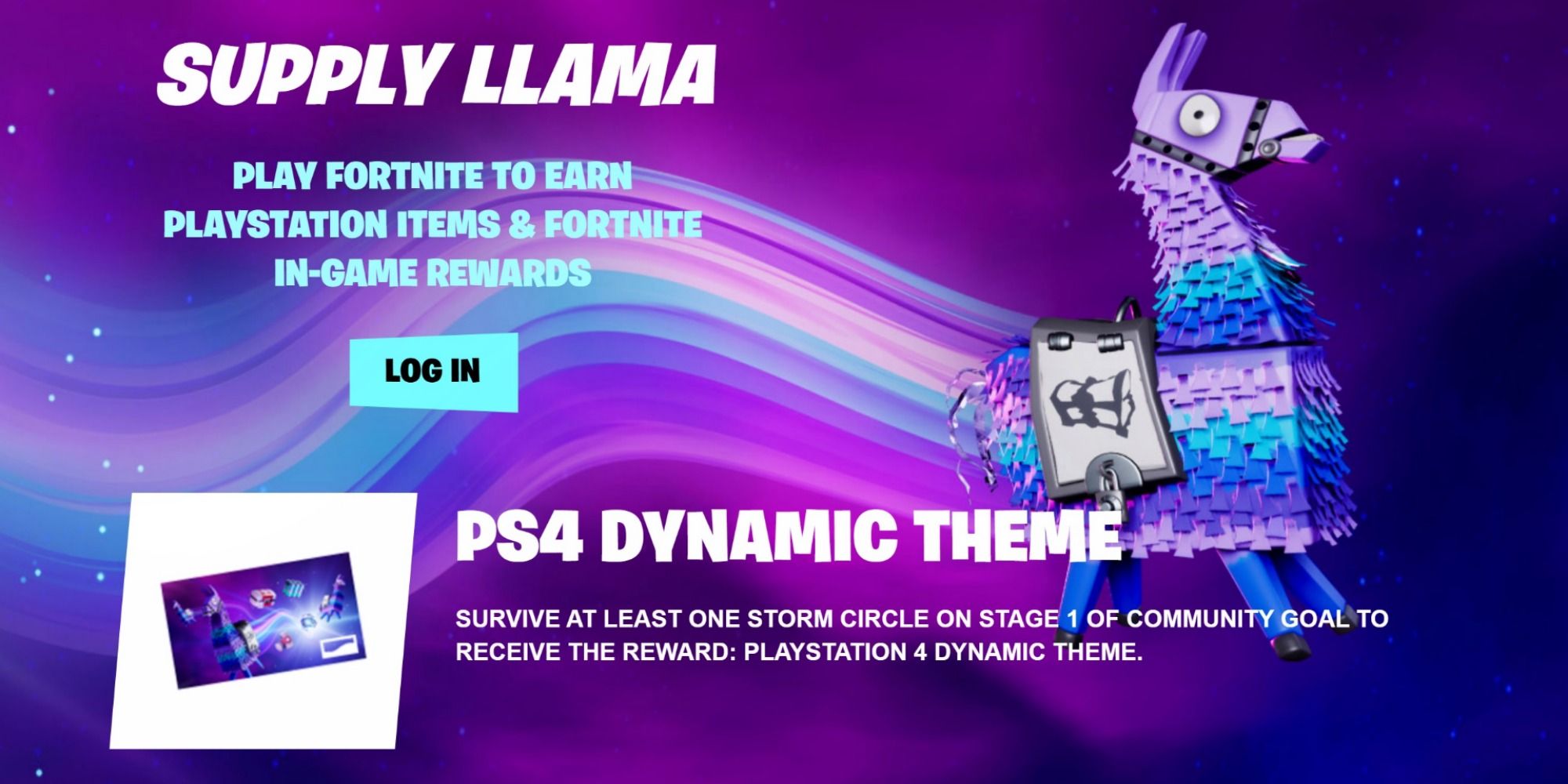 The promotional period for this campaign is from May 18, 4 AM ET, until May 22, 11:59 PM ET, afterwards you will no longer be able to register or be able to participate and earn rewards. To participate all you have to do is visit the PlayStation x Fortnite website and log in. Once you've done this you'll need to confirm that you allow Epic to track information about your games so they can check if you meet the requirements to receive the rewards.
How To Earn Supply Llama Rewards
There are six rewards in total, two of them will be awarded for each stage you participate in. To be eligible to earn rewards you'll need to have survived at least one storm circle. Each time the community survives a certain number of storm circles, everyone will move on to the second stage. Here's how it works, and the rewards you'll be able to receive: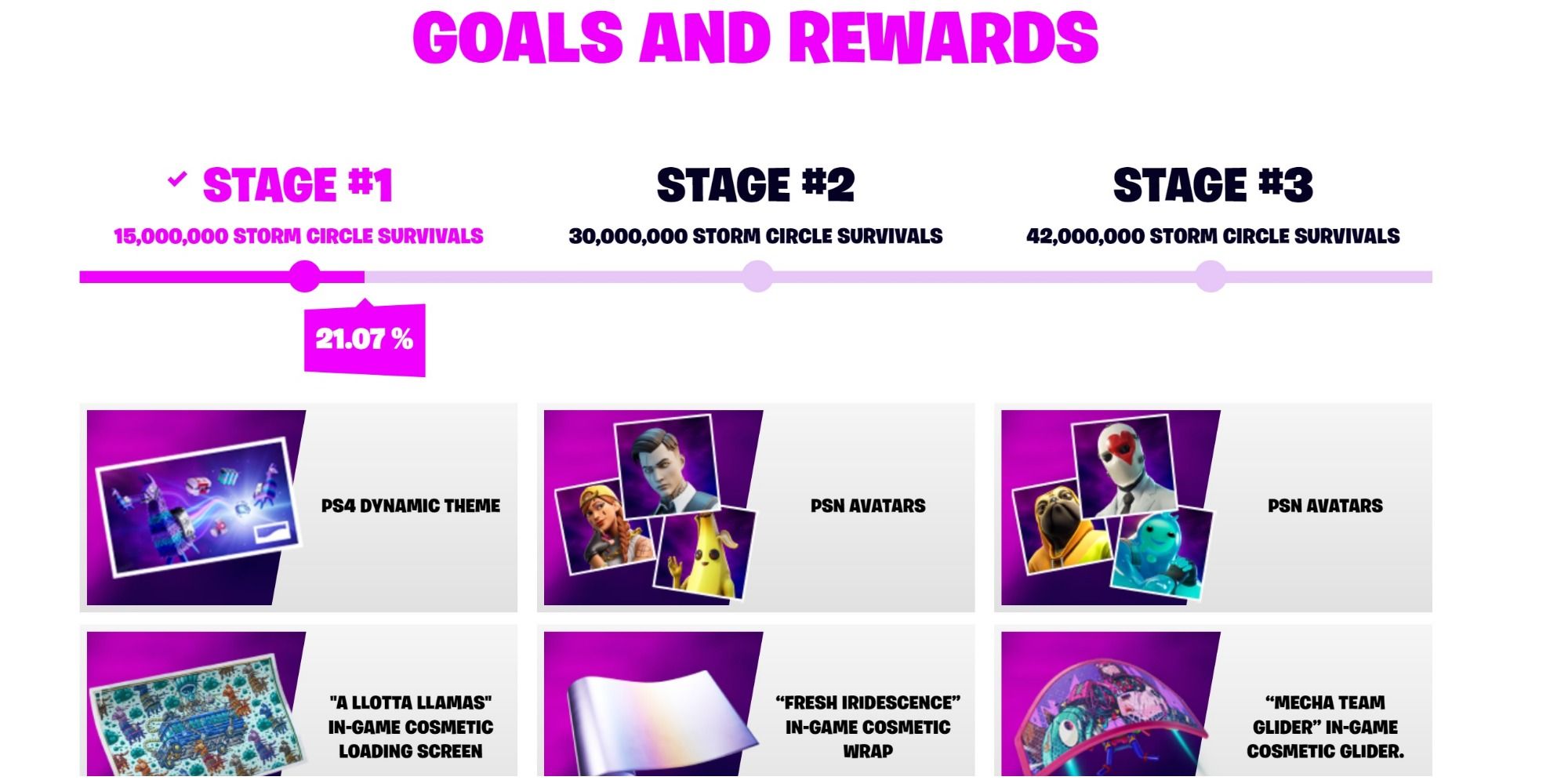 | | | | |
| --- | --- | --- | --- |
| | Stage One | Stage Two | Stage Three |
| Storm Circle Survivals | 15,000,000 | 30,000,000 | 42,000,000 |
| Playstation Account Reward | PS4 Dynamic Fortnite Theme | Fortnite PSN Avatars | Fortnite PSN Avatars |
| Fortnite In-game Reward | "A Llotta Llamas" Loading Screen | "Fresh Iridescence" Wrap | "Mecha Team Glider" Glider |
You only need to survive one storm circle during each phase to be eligible for a reward. Fortnite rewards might take up to seven days to be awarded to your account and PlayStation rewards might take up to thirty days.
To earn storm circle survival points you'll either have to play Zero Build or regular Solo, Duos, Trios, or Squads. Playing LTM game modes won't count towards this challenge.
Source: Read Full Article