The latest update to Fortnite, Season 3 Chapter 3, has finally arrived. The update which is also known as Vibin' adds a number of new features to the game including Darth Vader, Indiana Jones, rideable wolves, and much more.
Vibin' comes hot on the heels of the recent Collision event which teased the addition of Darth Vader. The update changes the island into "one giant party," introducing a few map changes in the process including a brand new area called Reality Falls. In addition to the Reality Tree, players will find bouncy mushrooms, colorful plants, giant waterfalls, and lots of loot caves in this new location. Players can also harvest Reality Seed Pods from the Reality Tree which turn into Reality Saplings when planted. These remain in the same place between matches, dropping better and better loot over time.
The latest update features mounts like rideable wolves and boars in addition to the hamster vehicle known as the Baller. Players can ride these into battle, firing weapons without needing to dismount. "Don't let the high-speed fun stop with Ballers: jump on a wolf or boar to ride on it! You don't have to dismount to fight. Shoot and throw weapons while atop your steed."
The latest weapons to be added to the game are the Designated Marksman Rifle, Hammer Assault Rifle, and Two-Shot Shotgun, while the Sidearm Pistol, Revolver, Stinger Submachine Gun, Heavy Sniper Rifle, Firefly Jar, Harpoon Gun, Cow Catcher, and Repair Tool are making a reappearance.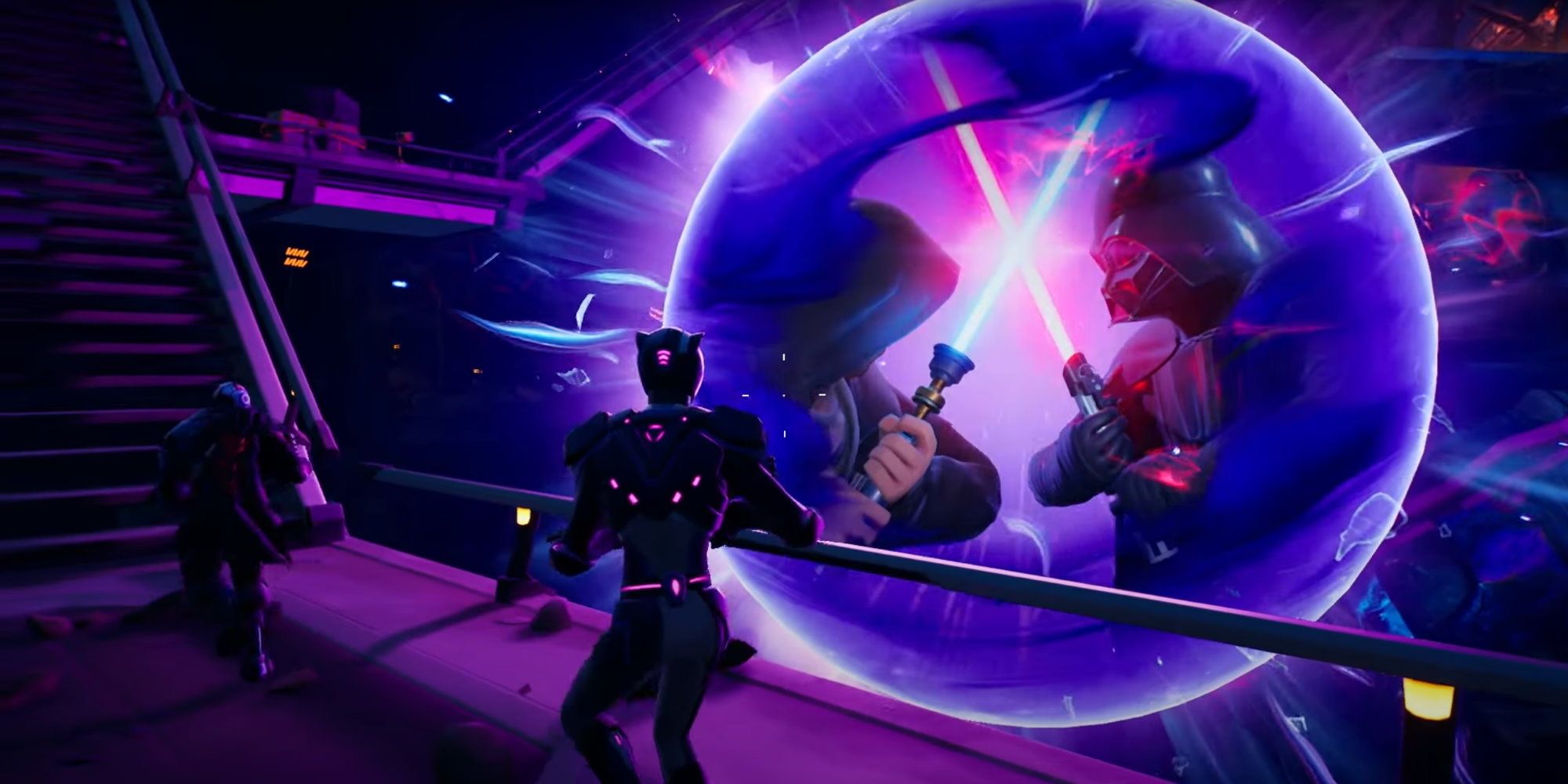 Players who pick up the Battle Pass will be able to unlock Darth Vader at the start of the season. Indiana Jones will be unlockable at a slightly later date. Evie, Adira, Stormfarer, Malik, and Sabina will be making an appearance as well. Players can also put together a living action figure with switchable heads, arms, and legs called Snap. "Speaking of assembling Outfits, customize the parts of 'Snap!' Later on in the Season? Unlock world famous archaeologist Indiana Jones."
The developer behind the game, Epic, released Vibin' shortly after the Collision event on June 5, 2022. Speculators have been suggesting that Vibin' will come to an end on September 18, 2022.
Source: Read Full Article