The Nintendo Switch is a great little console with a few glaring flaws. One of those flaws is the way it handles audio. Voice chat is relegated to a separate phone app for certain games. Headphones can be plugged in via a headphone jack for portable gameplay. However, once the Switch is docked, the console becomes less accommodating to headphones. Compared to PC, PS4, and Xbox One, which accept a wide variety of wired and wireless headsets, the Nintendo Switch's audio is definitely lacking. Thankfully, the good folks at Genki have a solution to the Switch audio problem.
The Genki is a cute little dongle that plugs into the bottom of the Nintendo Switch and Switch Lite via the USB-C port. However, don't worry if you're low on battery – the Genki has a USB-C pass-through so you can plug things in while using it. Once the Genki is inserted, just set your Bluetooth headphones into pairing mode. Then push the blue button on the left side of the Genki. That's it! The headphones should pair instantly.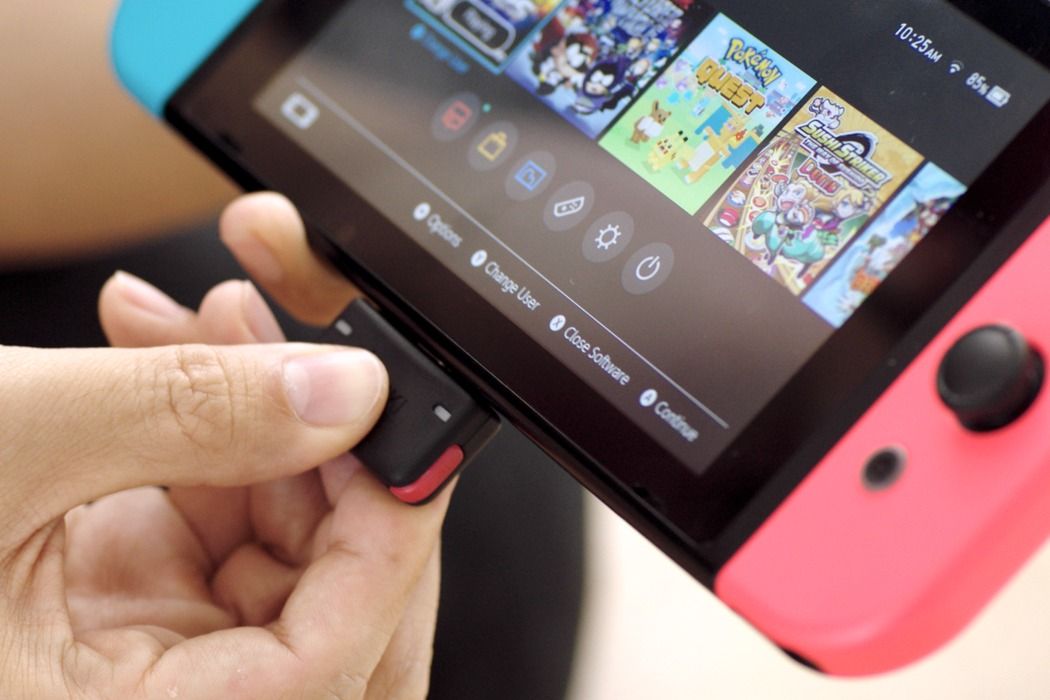 It was that easy for me, anyway. I used a Samsung Bluetooth headset. It's worth noting that some Amazon users claimed to have audio lag in their reviews of the Genki. It seems to depend on the brand of headphones you use. AirPods are reported to work well, and so do Bose headphones. I can personally vouch for Samsung, as I said. So, Genki seems like a safe buy as long as you intend to pair it with most mainstream Bluetooth headphones.
RELATED: Sennheiser GSP 370 Wireless Gaming Headset Review: A Sound Choice
The Genki comes in a bundle with a USB adapter for the Switch dock. This allows you to take the Genki out of the tablet's bottom and attach it to the Switch dock. Naturally, being able to use a Bluetooth headset with all Switch configurations is a good thing.
The bundle also comes with a little boom mic that plugs into the tablet's audio jack. Unfortunately, this is not a workaround for Nintendo's silly insistence on using a phone app for Switch voice chat. Neither does pairing a Bluetooth headset with a built-in microphone. So, while I didn't find the Genki mic all that useful, the box does say it works well with games like Fortnite that don't partake in Nintendo's voice chat.
Another interesting, if not apparently useful, function of the Genki is that it supports two pairs of Bluetooth headphones at once — just push the red button on the Genki's right side to pair player two's headphones. I don't often find myself playing multiplayer Switch games without using full TV volume, but hey, it's really cool from a tech perspective.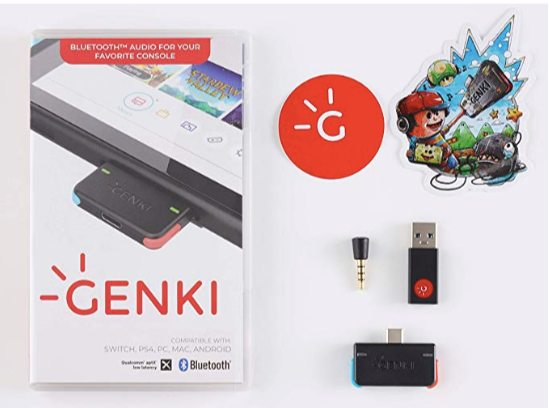 It might sound like I dropped a bunch of warnings and nitpicks there, but honestly, I'm very happy with my Genki. Its hassle-free setup, compact form, and crisp audio delivery are all I can ask for in such a device. I might never use the little boom mic or player two function, but they're still nice bonuses to an already impressive package.
A Genki was provided to TheGamer for this review. It's currently available through online retailers.
Source: Read Full Article