Genshin Impact is a game that puts a heavy focus on its playable characters. One of the many ways it does this is by adding hangout events into the game that let you go on "dates" with the game's four-star cast. Gorou, the geo bow-user, is one of the characters that currently has a hangout event where you can get to know him better.
Like most quests in the game, though, you will need to meet a few requirements before being able to spend time with Gorou. The guide below is here to help you unlock Gorou's hangout event and provides the spoiler-free answers you need to choose in order to see all of Gorou's endings.
How Do I Access Gorou's Hangout Event?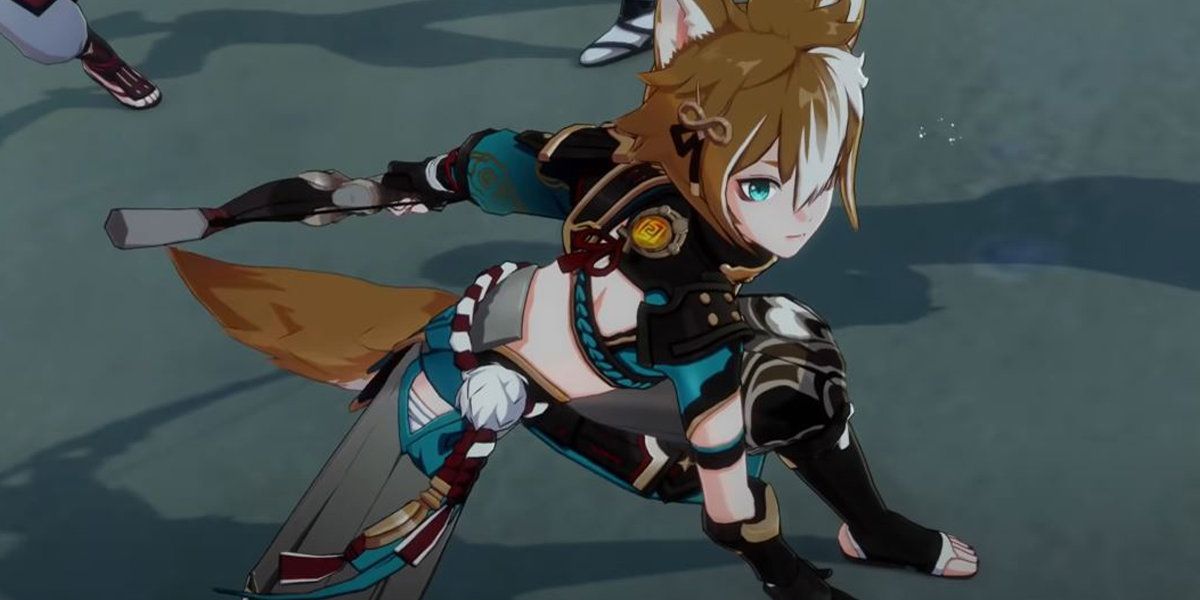 You can't just access Gorou's event and waltz right up to him like you can some other four-star characters. Before you can see Gorou's hangout event, you will need to complete the following tasks:
Make it to Inazuma.
Complete all three Inazuma story chapters
Complete Kokimi's quest the " Dracaena Somnolenta Chapter."
Reach Adventure Rank 40.
After these are completed, purchase Gorou's quest for two-story keys from the quest menu and go to meet him in Inazuma City.
How To Reach All Of Gorou's Hangout Event Endings In Genshin Impact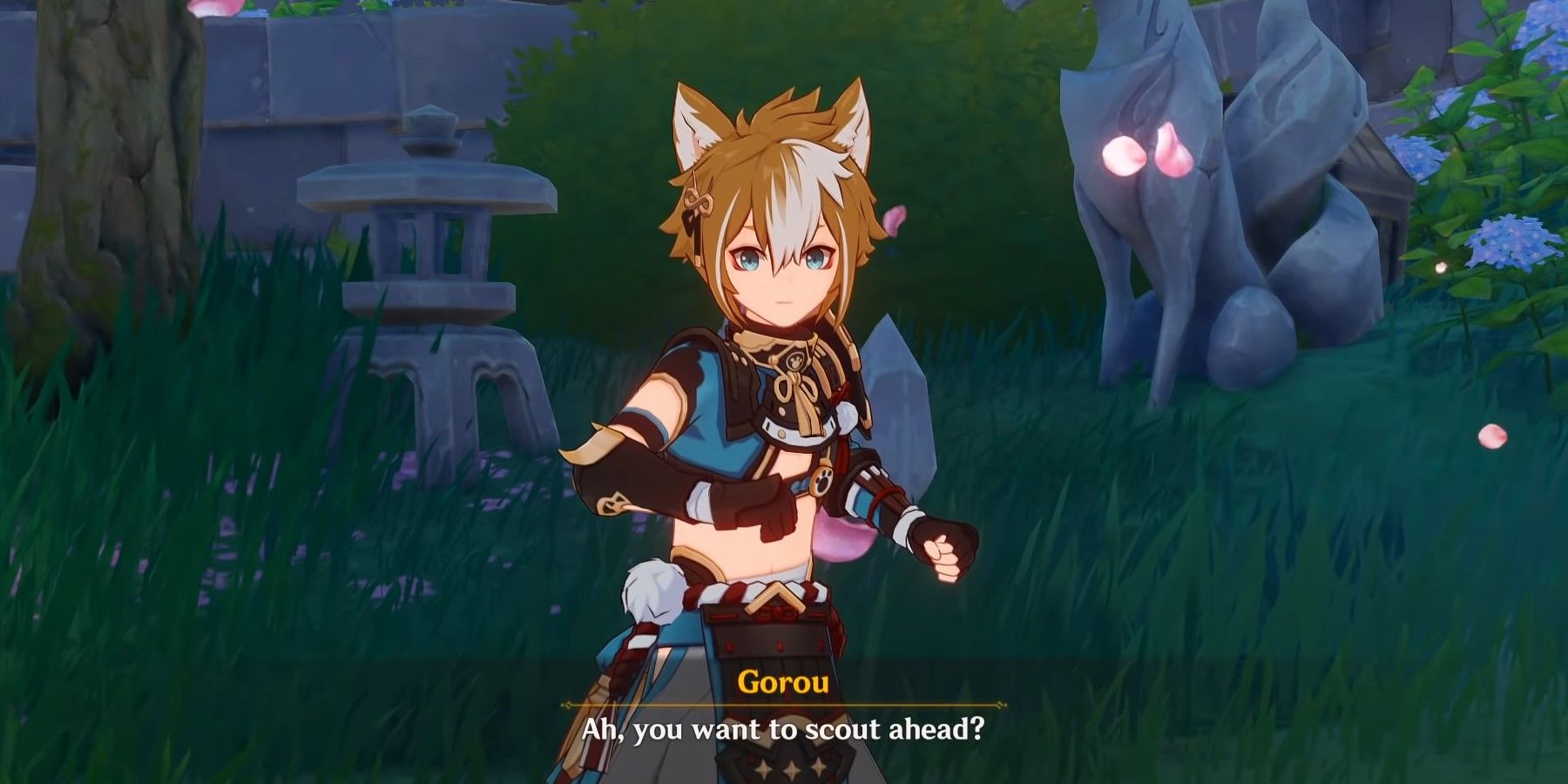 As with most characters in Genshin Impact, Gorou has five different Hangout endings for you to uncover. Each of these can be unlocked by choosing the proper dialogue options, and for the most part, it's a pretty easy system as long as you know what to say. The sections below contain the answers you need to make to get all of Gorou's endings and are as spoiler-free as possible.
Final Remembrance
Tell Gorou to ignore Yae.
Tell Gorou to avoid Yae Publishing House.
Speak With Katheryne.
The Smiling Send-Off
Tell Gorou to Ignore Yae.
Say that Yae's Not All Bad.
Say You Want to Keep Him Company.
That's Uh…
Tell Gorou to Ignore Yae.
Say that Yae's Not All Bad.
Tell Gorou That You'll Keep Watch.
Tactical Retreat
Tell Gorou You Will Help Him Help Him Overcome His Weakness.
Choose Theoretical Study.
Deserts Are the Best!
Tell Gorou You Will Help Him Help Him Overcome His Weakness.
Tell Gorou That You Will Act Like A Personality He Doesn't Deal Well With.
Keep in mind that losing fights will lead to a bad ending when going through the various events. To make things easier on yourself, you can always use the hangout event menu to skip around choices. This can keep you from having to go through the same dialogue multiple times.
After you have completed all the endings, be sure to claim your rewards from the event menu. If you want to try Gorou out as a character, then be sure to complete "Deserts Are the Best," as this lets you battle enemies as Gorou and get a proper feel for his skills.
Source: Read Full Article