The Genshin Impact look for posters and billboards quest objective has players all over the world stumped — luckily for you, we've put together a comprehensive guide on how to complete the Lingering Malady quest in Genshin Impact.
Before you read on, be sure to bookmark our Genshin Impact complete guide and walkthrough for easy access for any future issues. We've put together a detailed hub of pretty much everything you need to know in order to successfully traverse the lands of Teyvat, and we're adding more every day.
Anyway, here's where to look for posters and billboards in Genshin Impact.
Genshin Impact Look For Posters And Billboards Guide — Where To Find Posters And Billboards
First things first, you can only tackle this quest if you're at least Adventure Rank 30 and the storm has hit Mondstadt. If you're lower than this level, you won't be able to start Lingering Malady just yet.
As it turns out, the aforementioned storm that blew all of the posters and billboards down was pretty powerful, which is probably why you can't find any of them on the ground. This is because they're not on the ground — they're scattered across four different rooftops in Mondstadt.
Here's a screenshot of all four poster and billboard locations in Mondstadt, which should help you collect them without too much trouble.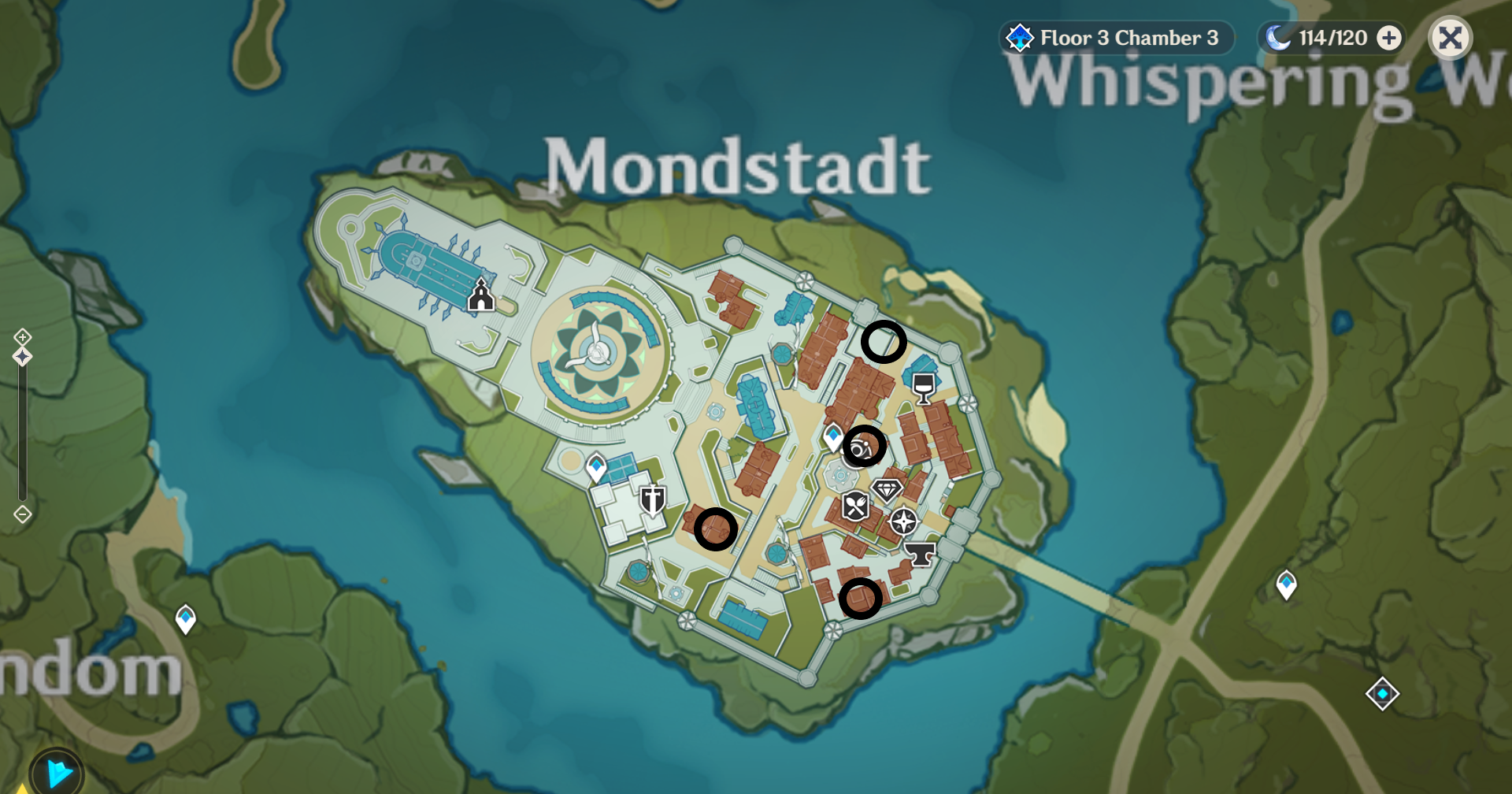 As you can see, the four areas marked with a black circle are the approximate locations of the posters and billboards you're after. Starting at the most northerly one, here are the directions for collecting each of them:
This poster can be found along the northern battlements of Mondstadt. Simply scale the wall until you're on the patrol walkway and you'll find it on the ground at the marked location on the map above.
This poster is on Timaeus the alchemist's roof. If you can't remember which building this is, it's next to Blanche's general store, which is directly opposite Sara's Good Hunter restaurant.
As you can see, the next poster is marked as being located around the building directly opposite the Knights of Favonius' building. When facing away from the building, head to the house directly in front of you and climb on top of it. You'll find the poster on the roof.
The last poster is next to Wagner's blacksmith shop. As with all of the other ones, you need to climb on top of the roof in order to get it.
That should be it. Once you've visited all four of these locations and collected the posters and billboards at each of them, all you have to do is return to Ariamis in Mondstadt and speak to him in order to mark the quest objective as complete. As a reward, you'll gain Adventure EXP, Mora, Hero's Wit level-up materials, and three units of Northern Smoked Chicken.
Read next: I Bought The Genshin Impact Battle Pass So You Don't Have To (You Really Shouldn't Buy It)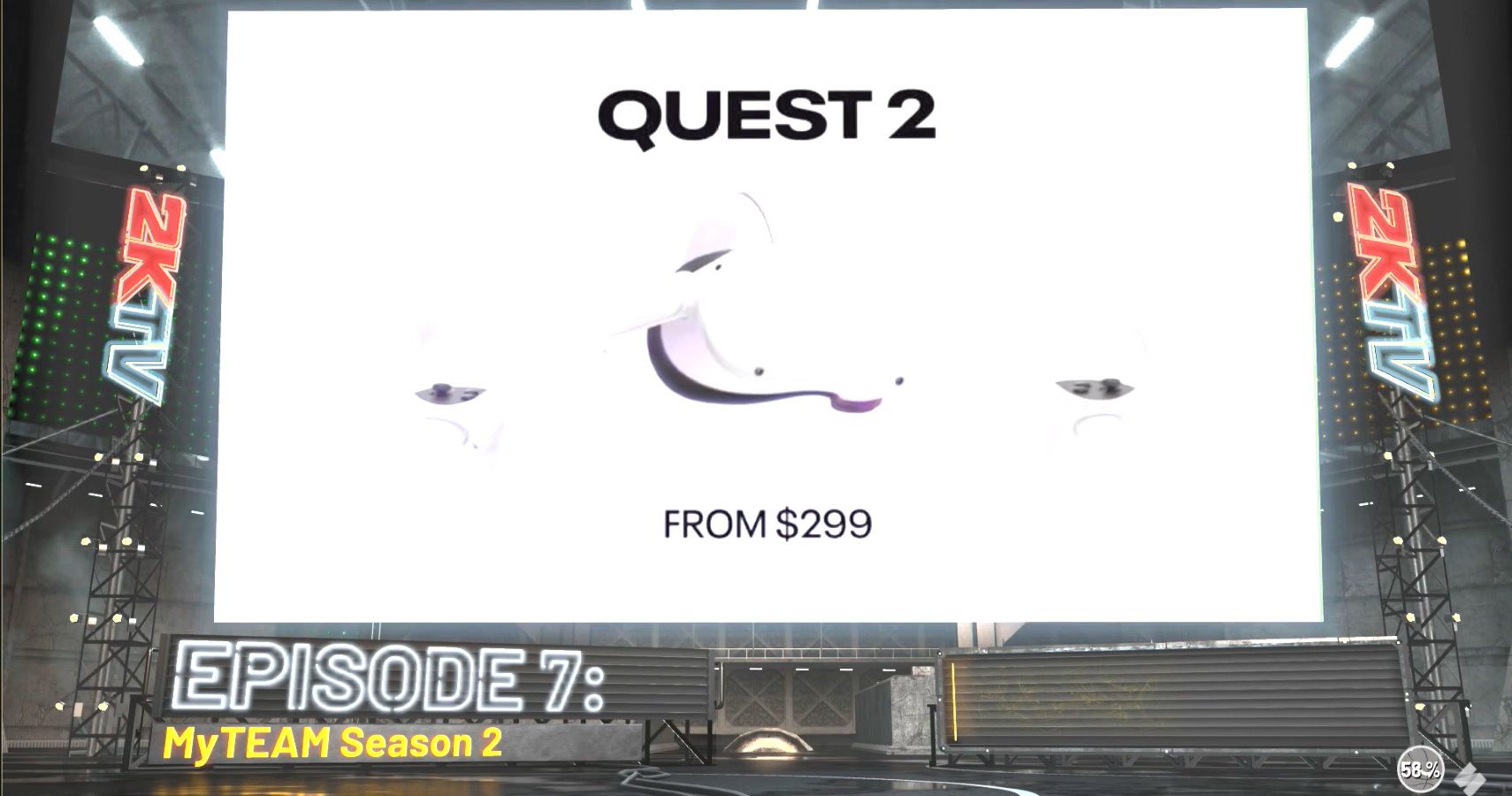 Guides
Nintendo Switch
PC
ps4
Genshin Impact
miHoYo
Cian Maher is an Associate Editor at TheGamer. He's also had work published in The Guardian, The Washington Post, The Verge, Vice, Wired, and more. His favourite game of all time is and always will be The Witcher 3, but he also loves The Last Guardian, NieR: Automata, Dishonored, and pretty much every Pokemon game ever released. You can find him on Twitter @cianmaher0.
Source: Read Full Article