With the Genshin Impact Version 3 update, we're finally able to explore the Land of Wisdom and Knowledge: Sumeru. It's an undeniably long-awaited region, but you probably can't help but think about the nightmare of unlocking new waypoints and Statues of the Seven just to make the map visible.
It's a large region, with rainforest and a desert environment, and the amount of climbing and gliding to be done is painful, but it's well worth it for the sights it has to offer. For those of you who are yet to activate all the Statues of the Seven and the waypoints in Sumeru, these places will motivate you to unlock them to see these interesting and wonderful areas.
10/10

Apam Woods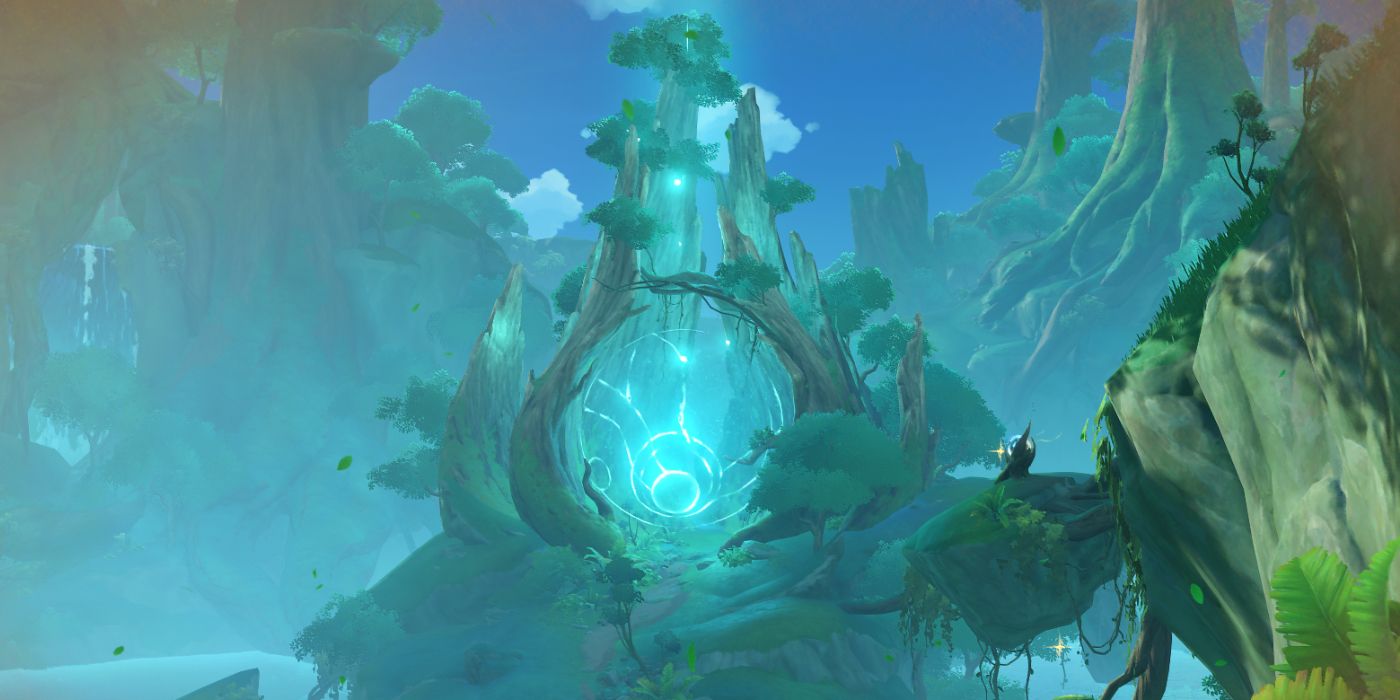 You might not like getting put on wet status in the game (especially when there are cryo slimes around), but Apam Woods is worth a visit, even if it's raining there all the time.
The glowing tree in the middle of this forest is straight out of a fairytale, which is perfect for anyone fond of taking pictures of their characters. The Varuna Gatha quest makes this area mystically beautiful when parts of it are purified from The Withering through a cutscene.
9/10

Vanarana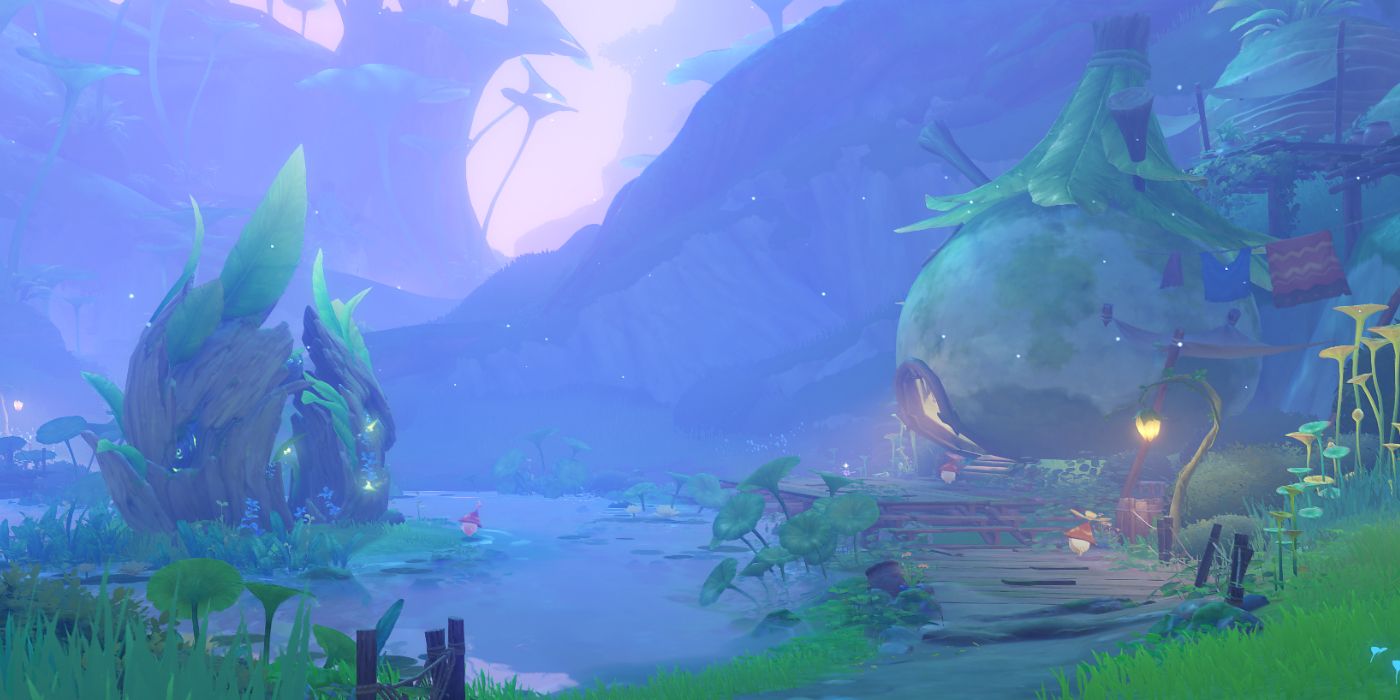 If you were finally able to unlock all Statues of the Seven, you're probably wondering where to find this hidden area. Talk to Rana from Vimara Village to activate The Lost Child. Vanarana is the home of the Aranara, which are small, (in the words of Paimon) cabbage-like fairies that you'll encounter once you step foot in Sumeru.
The home of these creatures is just as magical as they are: it's full of vegetation, clear water, and soft and sparkly hues, with Aranaras singing like children in the background. For you to appreciate this area even further, you must unlock The World of Aranara world quest.
8/10

Vanarana: The Tree of Dreams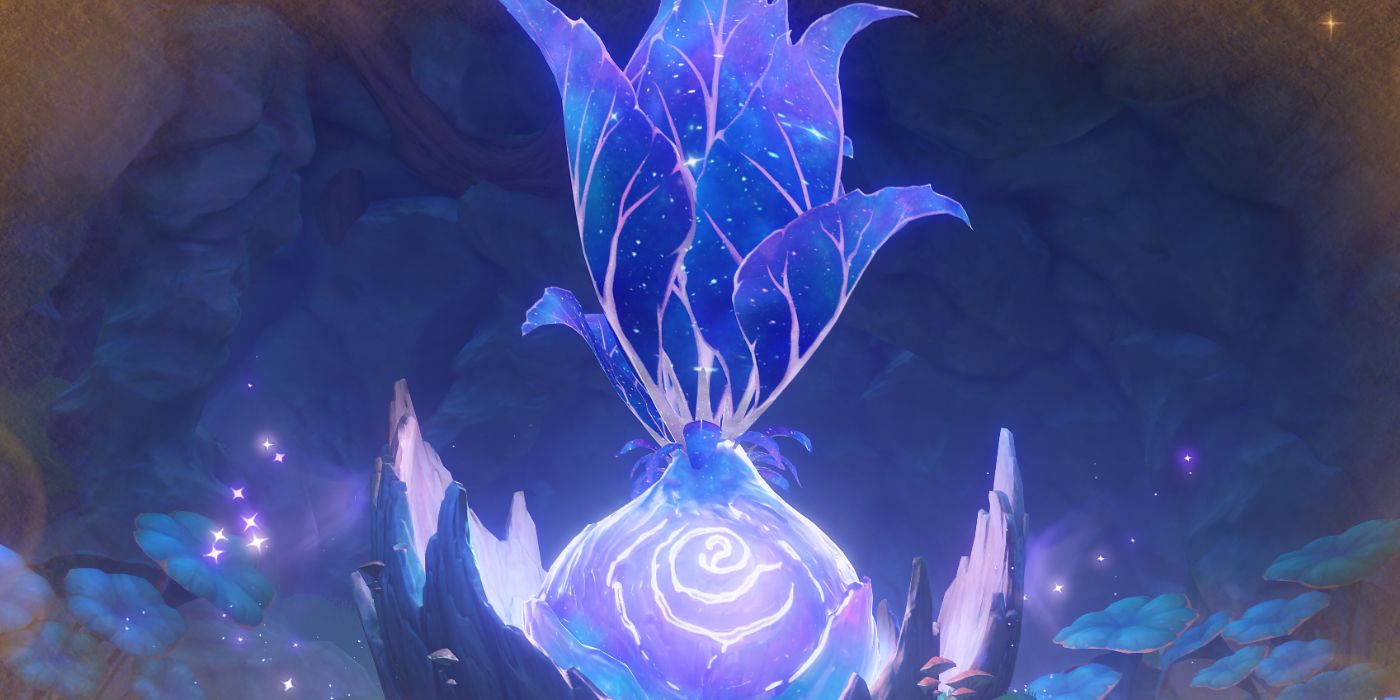 Once you've completed all the major Aranara quests, you'll be able to unlock this beautiful tree which is secluded within Vanarana.
This spot needs a special mention because not only does it look aesthetically pleasing, but the tree gives you a ton of rewards which you can exchange your Dendro Sigils for (just like the Sacred Sakura from Inazuma and the Frostbearing Tree from Mondstadt). Talk about beautiful and rewarding (literally).
7/10

Mawtimya Forest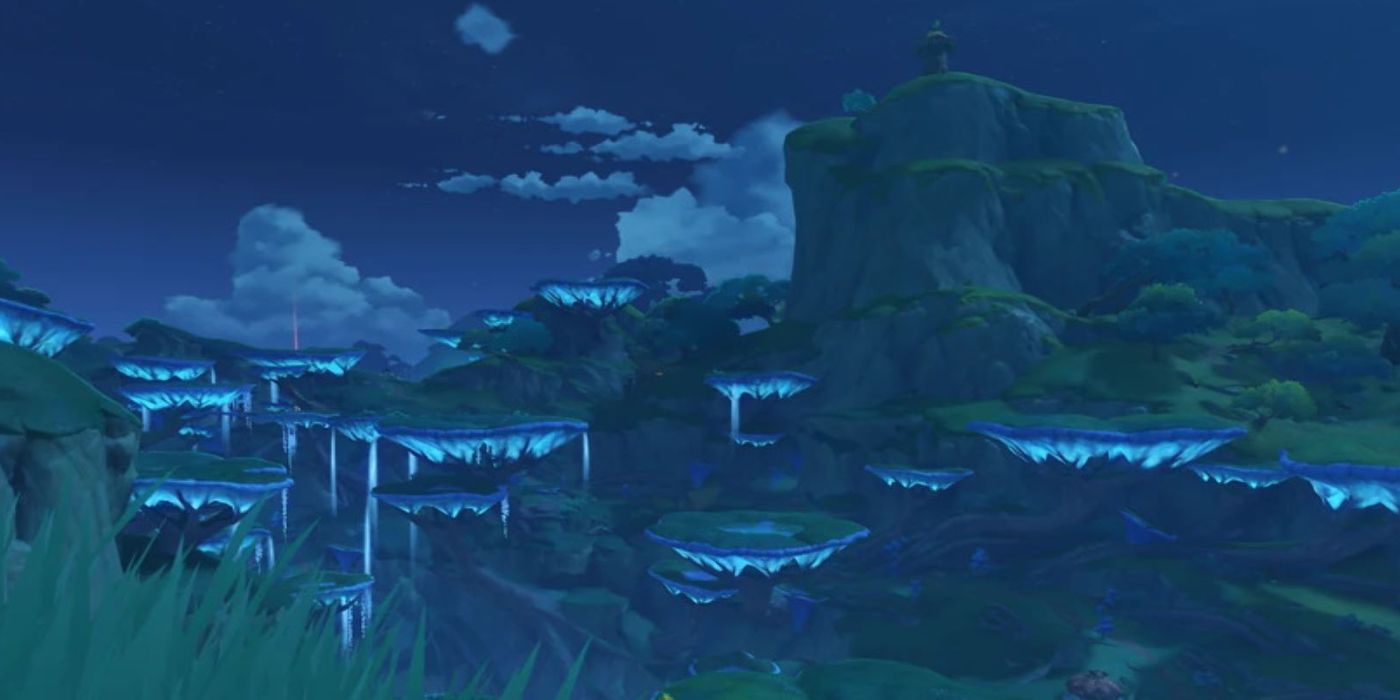 Mawtimya Forest features strange, mushroom-like structures that are unique to Sumeru. Although they are difficult to climb up, these mushroom-like platforms are a sight you shouldn't miss out on when you visit.
Luckily, when you unlock the nearest waypoint to Mawtimya Forest, taking pictures of these structures won't be a problem. There are also some mushrooms to help you climb.
6/10

Devantaka Mountain: Inside the Ruin Golem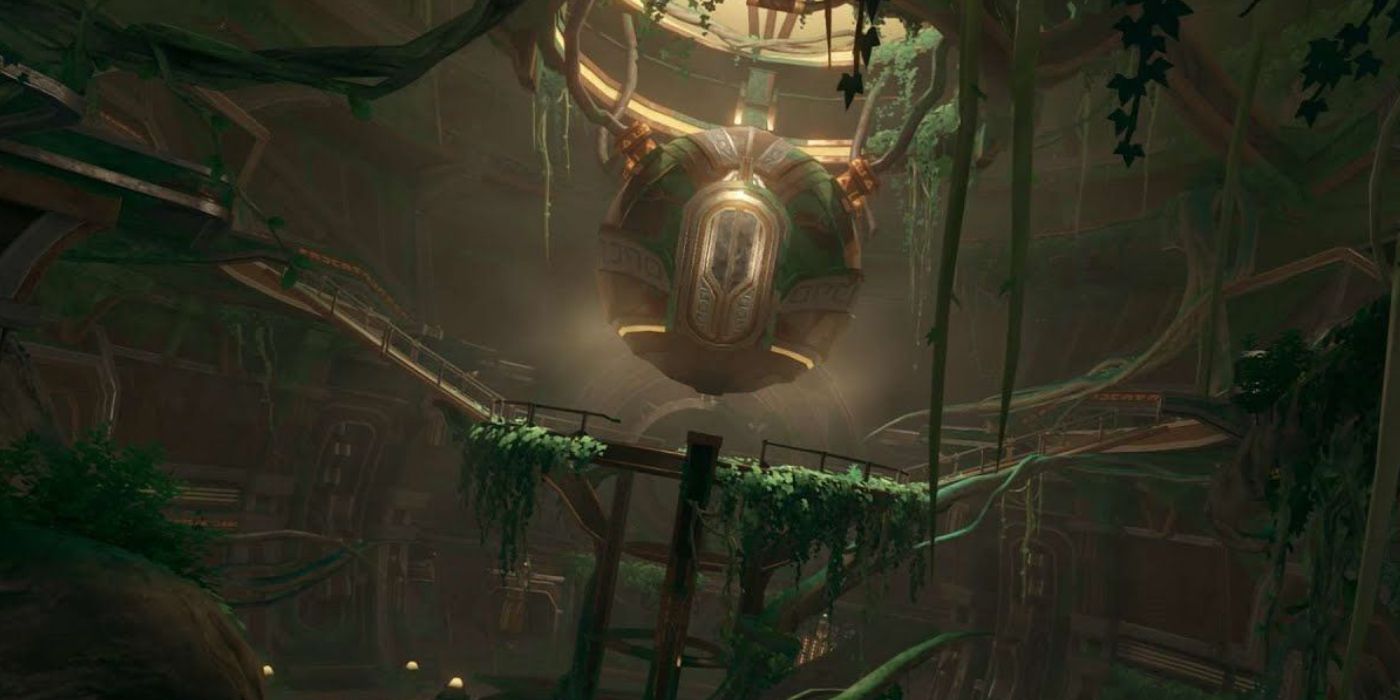 To access this wonderful location, you have to activate the Vimara Agama world quest, which can be done only after completing the Aranyaka: Part II Dream Nursery quest.
Here, you will discover lost knowledge buried by vegetation from a famed scholar from long ago. Lore out of the way, this location's grand look makes the chain quest worth going through.
5/10

Caravan Ribat: The Wall of Samiel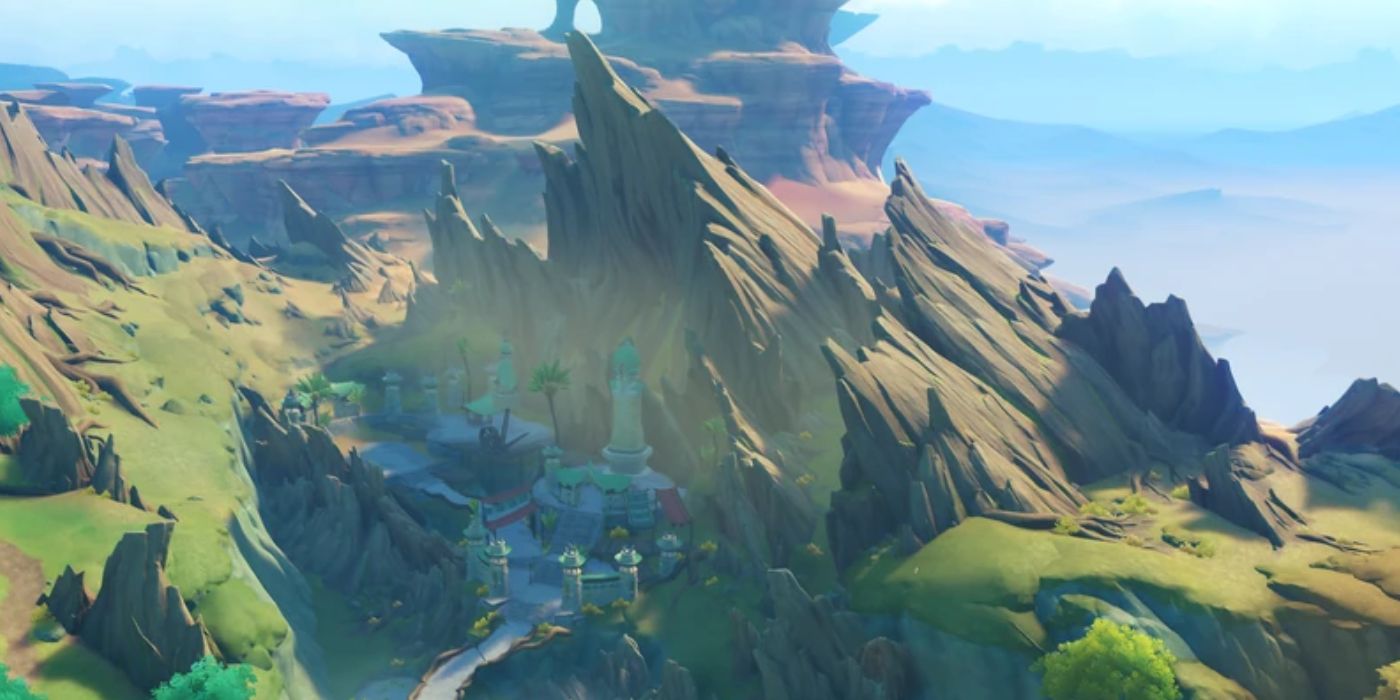 If you've gone through the recent archon quest, you'll understand The Wall of Samiel's significance. Although made to keep out sandstorms, this wall has more than that as a purpose according to Dehya.
This large wall can be seen in Caravan Ribat, the town nestling in its shadow, and it is a natural wonder that's sure to turn you into a starry-eyed tourist.
4/10

The Mausoleum of King Deshret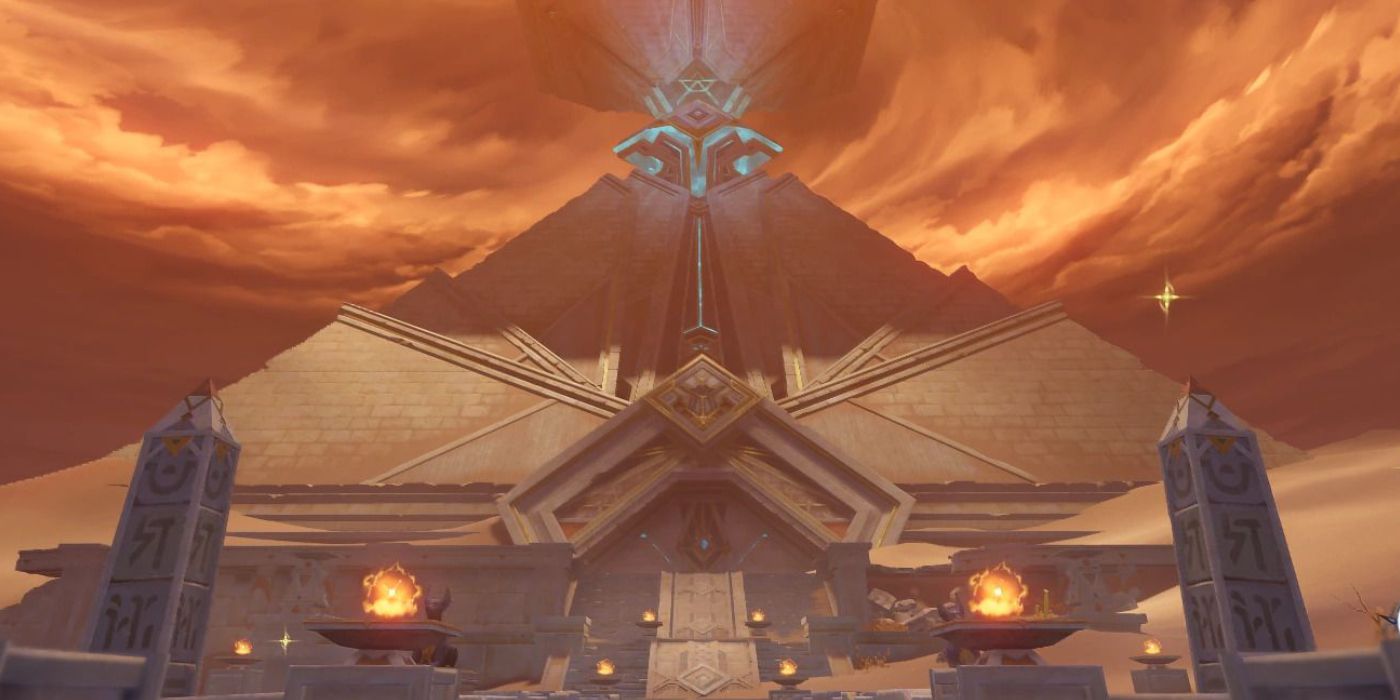 The desert area of Sumeru recently dropped in 3.1, so there's no shame if you haven't reached this area yet, but you're surely missing out on the sights of the desert by not exploring it.
The Mausoleum of King Deshret is where the Scarlet King is buried, and although you can't go into it at will at the moment, it looks like an architectural wonder from the outside. Approaching the mausoleum turns the environment around you dark and sandy, which adds to the appeal of the structure. We can't wait to find out what Hoyoverse has in store for us within this ancient tomb.
3/10

Pardis Dhyai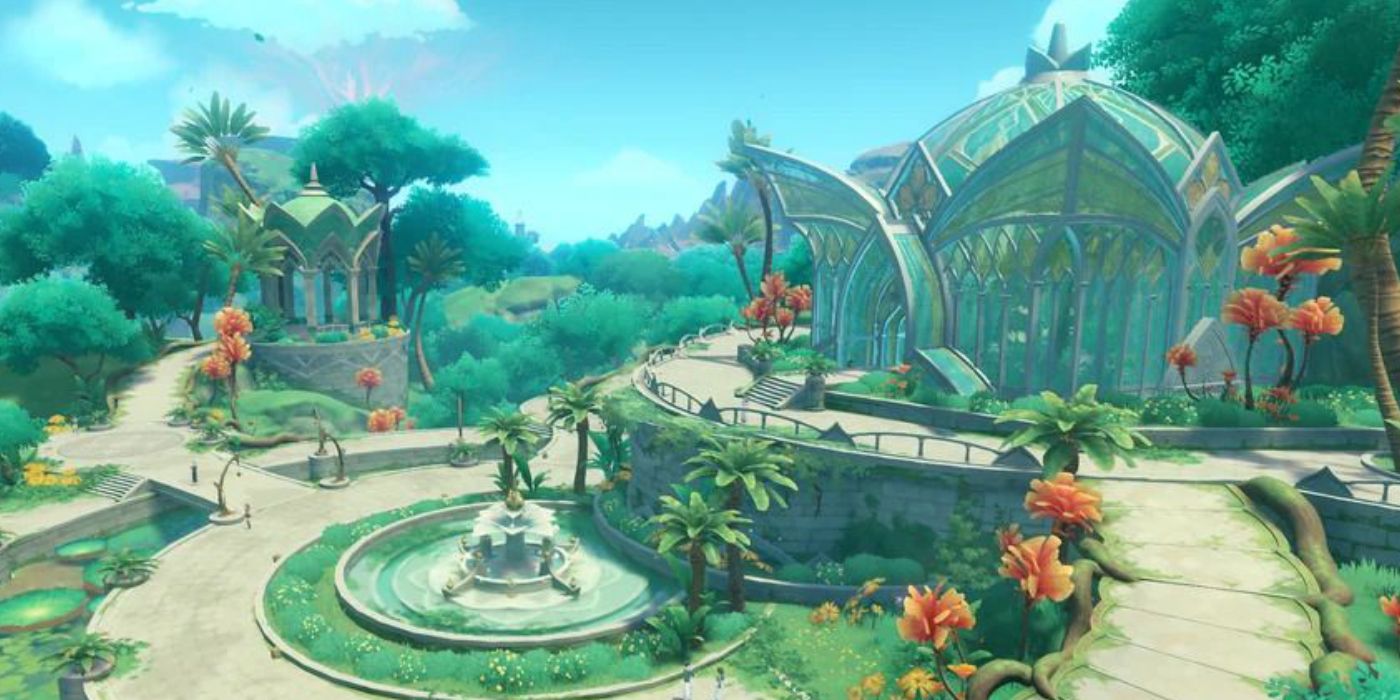 From gorgeous natural scenery to amazing architecture: Sumeru has both to boast. Next on this list is Pardis Dhyai, where scholars are brought once they've successfully made contact with the divine.
If there's one thing you could say about this place, it's overflowing with the divine, considering how this place is full of dendro.
2/10

Palace of Alcazarzaray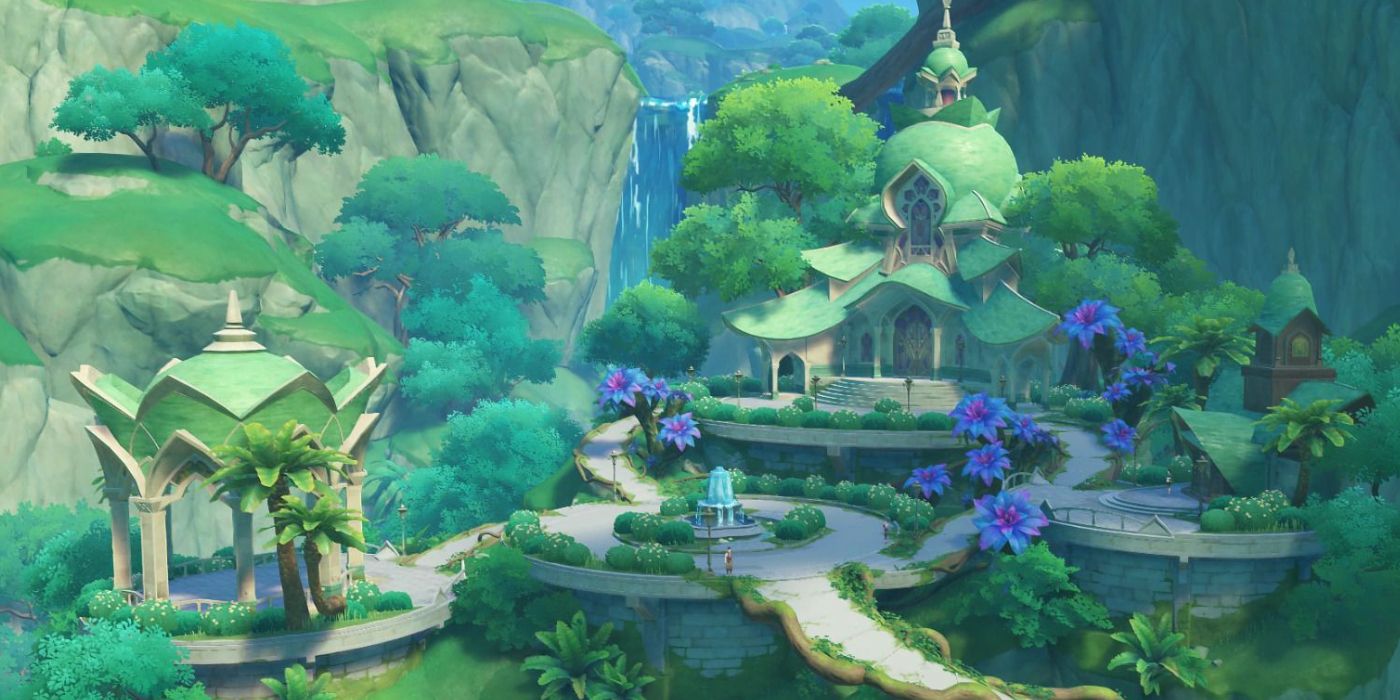 Although not involved in recent story quests, world quests, or archon quests, the Palace of Alcazarzaray is a beautiful palace located on the outskirts of Sumeru City.
This exquisite palace is owned by Dori and designed by Kaveh. This palace is yet to get any real action, but that shouldn't stop you from taking a peek at its beauty.
1/10

Sumeru City: The Akademiya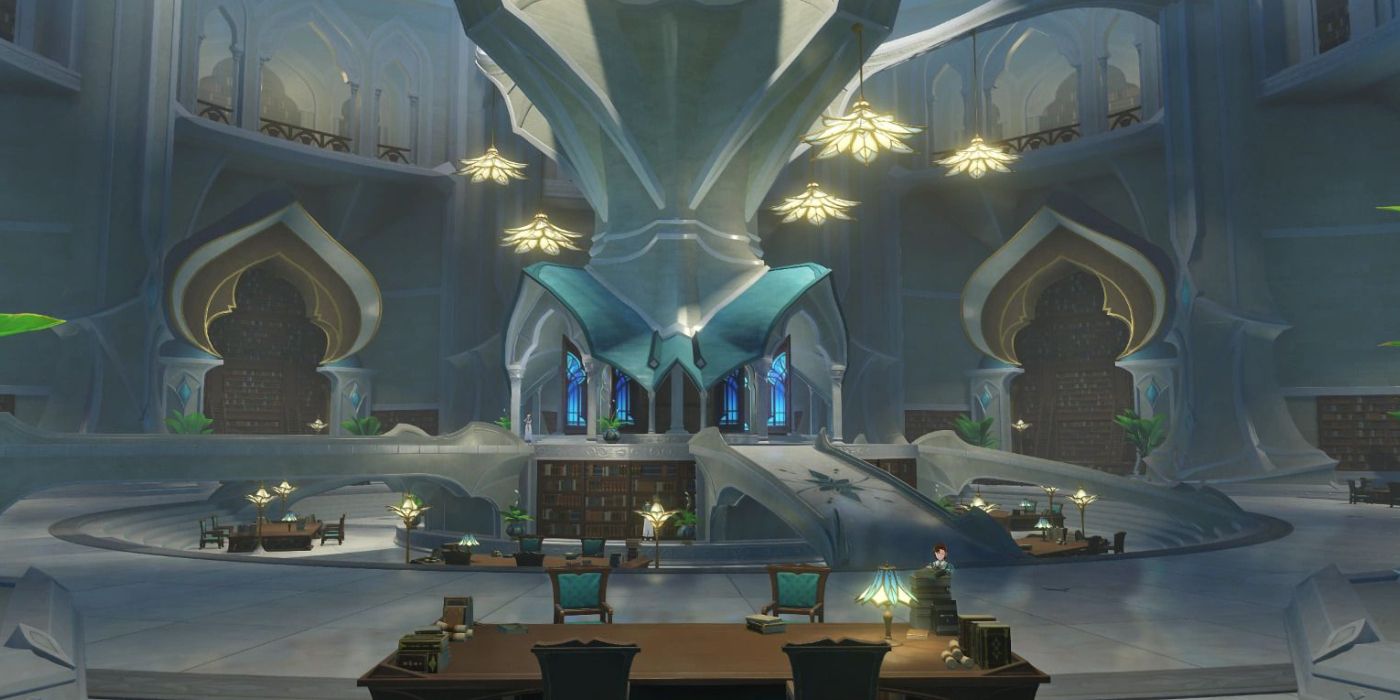 This list wouldn't be complete without Sumeru's pride: The Akademiya. Upon entering its doors, you will be greeted by a grand fountain, glass ceilings, and a generally bright atmosphere. But the brighter the light, the darker the shadows; and this proves true for The Akademiya and the rather sketchy role it played throughout the archon quest.
Regardless, The Akademiya boasts admirable architecture fitting for an institution known to harbor the intellectuals of Teyvat.
Source: Read Full Article