Not too many games can come out of nowhere to achieve the level of success that Hi-Fi Rush has. It's only been a week, but already the game has received almost 5,000 positive reviews on Steam giving it a score of 98 percent–one of the highest on the platform.
It turns out that real-world success is just replicating the viral marketing that happened inside Bethesda. In an interview with IGN, Hi-Fi Rush director John Johanas revealed how the game became popular inside Bethesda just through word of mouth.
"That's how it actually built up within Bethesda…Some people had played it and they spoke about it to their other [colleagues]," said Johanas. "They're like, 'Did you see that game that they're making there?' There's this weird sort of viral positivity to this just playing this game, and Game Pass just felt like an excellent opportunity to let something…lose that skepticism immediately by just playing it and people just talking about it."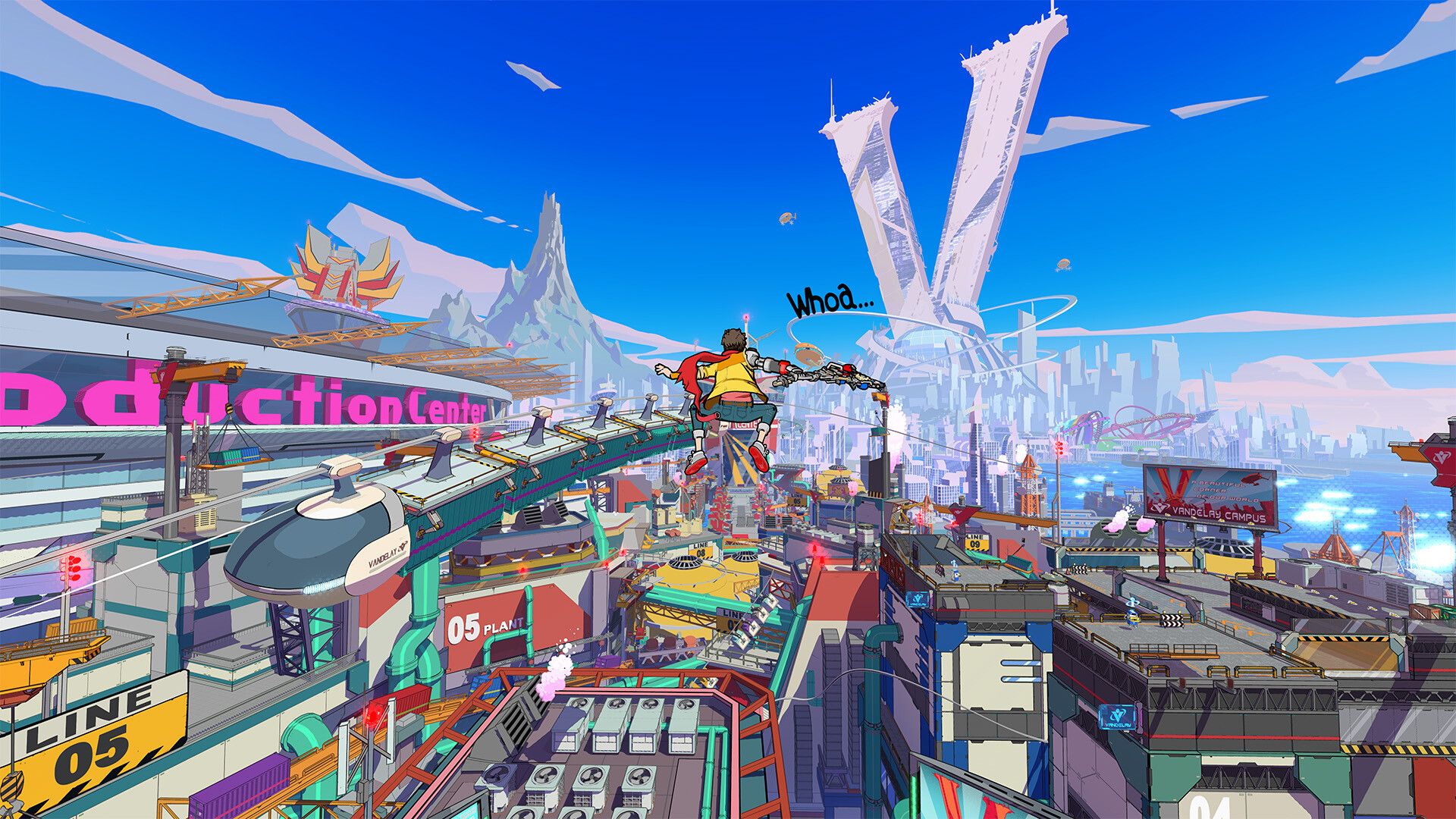 The marketing team at Bethesda wasn't sure how a longer advertising cycle for Hi-Fi Rush would work given how Tango Gameworks has become known for horror games. Hi-Fi Rush is about as far from a horror game you can get, so they decided to just let the game drop onto Game Pass without a word expecting the game to go viral just as it did inside the studio. The gamble clearly worked–Hi-Fi Rush is fighting with Dead Space for the title of best 2023 release so far.
Although there's a lot of talk about how Hi-Fi Rush was the perfect Game Pass title, Johanas said that the game actually predates Game Pass. He originally pitched the idea back in 2017 before Game Pass was even a thing, calling it "one of those dream games." Work started right after The Evil Within 2, and the game was finally announced at the Xbox and Bethesda showcase last week.
Hi-Fi Rush stars Chai, a wannabe rockstar who fights an evil robotic megacorp with a music player embedded in his chest. That music player (which looks a lot like an old iPod) allows Chai to sense the rhythm of the universe, allowing him to deal more damage and gain a higher score for moving and attacking with the beat. That beat gets kept by licensed music from Nine Inch Nails, The Black Keys, Prodigy, Zwan, and more.
Source: Read Full Article