When it comes to adapting Tolkien, everyone needs to know their stuff. From the writers, to the showrunners, to the designers, to the actors themselves, the entire cast and crew need to get it. This has never been more important than with The Rings of Power, which is based on an incredulously short chapter of Tolkien's notes – they're practically bullet points and a timeline being adapted into a series set to span 50 hours.
That doesn't mean you can fill in the blanks willy nilly, however. While the showrunners have added multiple new characters and introduced the Harfoots, everything must fit into the existing canon. The Harfoots' nomadic society that was wonderfully realised on screen (read more of that in our interview here), for instance, is based on the references that Tolkien makes in The Fellowship of the Ring. While they aren't mentioned specifically in the passage of The Silmarillion that The Rings of Power is set in, it makes sense that Hobbits' forebears were around at this time.
The lack of concrete Tolkien writing to go on arguably makes The Rings of Power a more challenging adaptation than when Jackson, Walsh, and Boyens first sunk their teeth into the author's most notable work around 25 years ago. The latter brought iconic Tolkien illustrators Alan Lee and John Howe on board to create concept art and design sets for their production – the latter also worked on The Rings of Power – but it goes further than apeing designs that are synonymous with the author because of the artists' association with his work.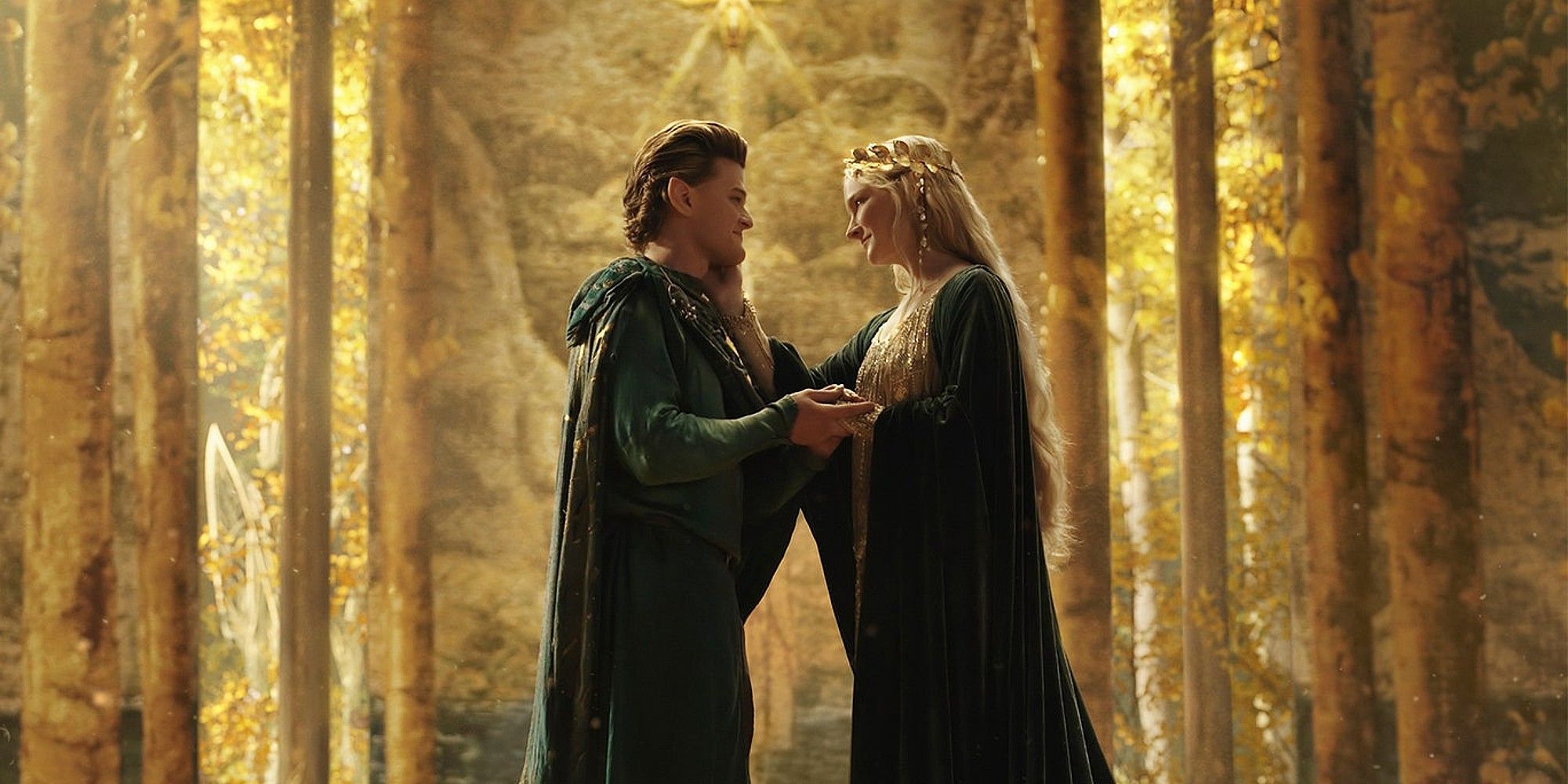 Showrunners JD Payne and Patrick McKay and executive producer Lindsey Weber told me about their experiences working with scholars like Tom Shippey and Carl Hostetter as well as Simon Tolkien (the author's grandson) himself when I interviewed them last week. "Meeting them just as fans was a huge honour," said Weber. Eagle-eyed fans believe they have noticed on-screen inspiration taken from the goblin writing in Tolkien's The Father Christmas Letters, and I recently theorised that The Stranger (AKA Meteor Man) is actually based on a niche poem the author penned.
But it goes further than the showrunners. Even if some of the cast got into Tolkien through the early '00s video games, they swotted up when they got the roles. Charles Edwards, who plays Celebrimbor, struck me as particularly knowledgeable about Tolkien (you can read our interview with him and Ben Walker, who plays Gil-galad, here), as did Trystan Gravelle, who plays Ar-Pharazôn. You'll be able to read our interview with him later this week. However, one member of the cast has been singled out as a Tolkien scholar in his own right, so I made sure to ask Robert Aramayo about his influences.
"There's a bunch of really good writers that I read," he says. "David Day, I really liked his stuff because it's really accessible. But Christopher Tolkien's work is probably the biggest [influence], I guess it's kind of niche because a lot of the History of Middle-earth is collated; it feels like it's what he [Tolkien] wrote on a napkin or something. I definitely wouldn't call myself a Tolkien scholar, but I really enjoy his books."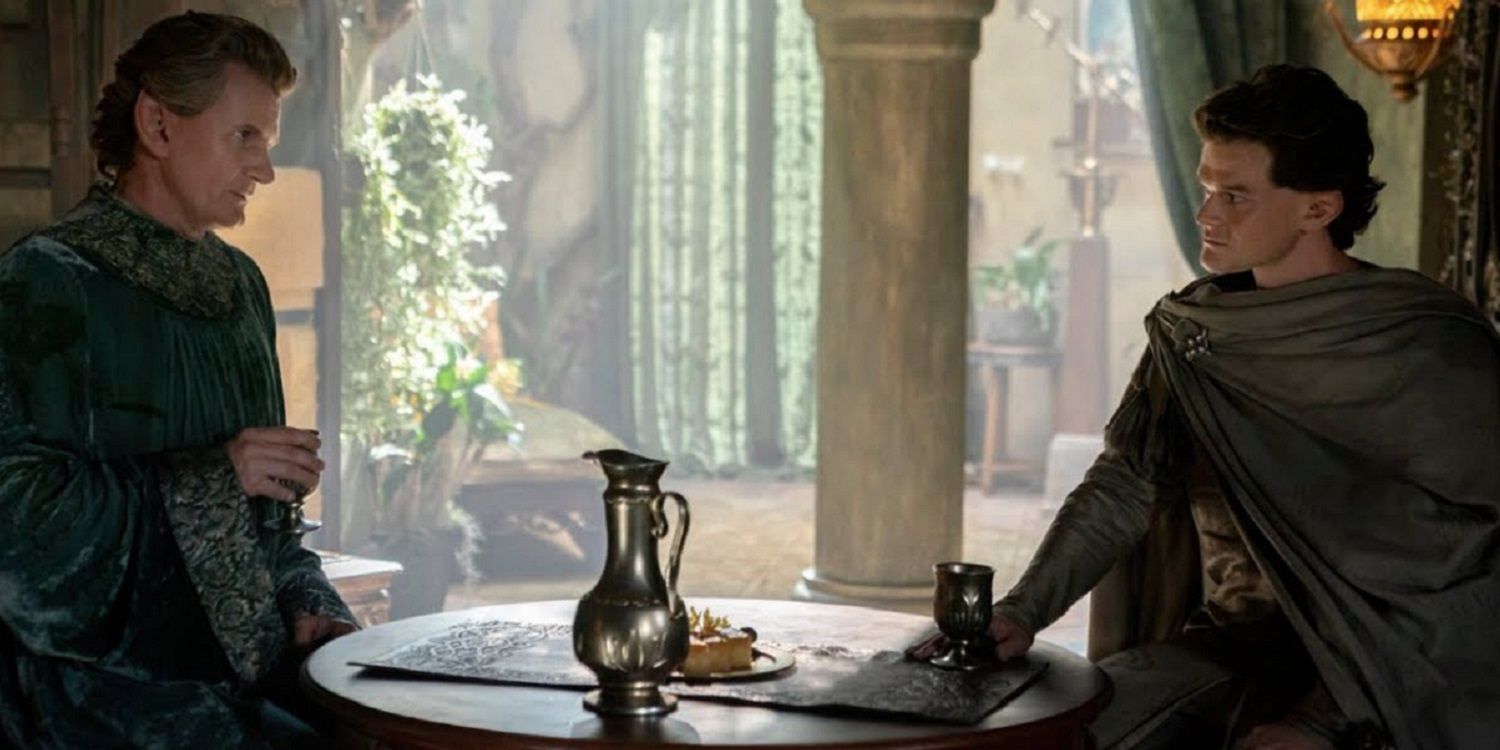 As for how this informed his portrayal of Elrond, Aramayo spent a lot of time getting into the headspace of someone who doesn't quite fit in.
"That was one of the first conversations me and Sophia [Nomvete, who plays Dwarf Disa] ever had," he explains. "I was like, 'My dad's a star and my mum's a bird,' and she was like, 'What?' The main thing is there's an enormous amount of pressure on him. And he's trying so hard to be an Elf, because technically he isn't one, he's something unique."
The pressure on Elrond mirrors the pressure on the cast and crew. They have to get it right, because Tolkien fans are some of the most discerning around. Aramayo may have dipped into some contentious literature with the David Day compilations – the author is notorious for bending the lore – but we'll have to wait and see how his research manifests throughout the series. In the first two episodes, however, it looks like Elrond has avoided most of the controversies.
Source: Read Full Article