Adopt Me! is one of the most popular Roblox games, and it receives new animal updates pretty much every week. This one is a bunch of new Chow Chow dogs, and players have been waiting for new dogs for ages.
This is part of the new VIP room refresh that finally includes some more things for VIPs to access alongside the Retired eggs, which now include a bunch of the retired pets following the most recent update.
New Chow Chows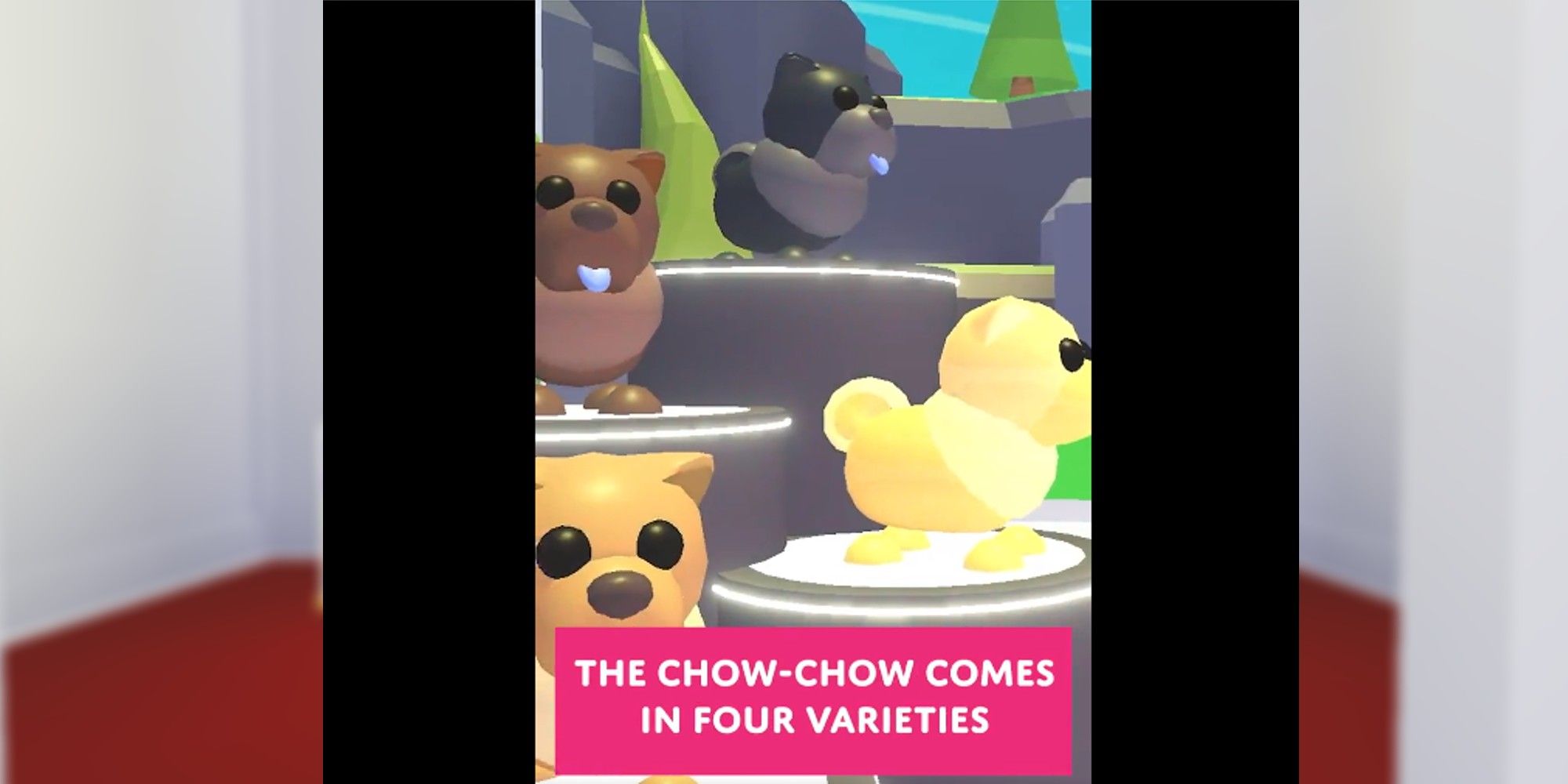 It has been confirmed via the official Twitter account that we are getting new Chow Chows in Adopt Me! Check out the tweet below.
This means we are also getting a wider VIP room refresh and a BioDome home update, which is pretty neat.
What We Know So Far
There are FOUR new varieties of Chow Chows – you can see them in this picture below. That's Tan, Black, Chocolate, and Golden. They've still got that classic Blue Chow Chow tongue, though.
You can only train the new Chow Chows by purchasing the Golden Bone in the VIP room – this costs 249 Robux.
What Is The VIP Room?
The VIP room is a play you can only access if you've purchased VIP status with Robux. It costs 499 Robux, and it can be purchased through the item shop on the bottom right of your screen.
This is a gamepass which grants you access to some limited items, like a rare Limo, a VIP chat tag, and access to the VIP room.
At the moment, you can also access the Retired Egg in the VIP room. This is to get access to the all the pets that have been removed from the other eggs.
Chow Chows will be available on July 28. You might be able to get a free Golden Bone if you check out the livestream this week, so make sure to keep an eye on the official Adopt Me! Twitter page.
Source: Read Full Article