In Dark Souls Remastered, The Chosen Undead traipses through the booby traps, cuts through an army of necromancers, and plunges deep into the grim catacombs of Lodrhan. There, they will find a friendly skeletal blacksmith named Vamos. Next to him lies a glimmering bonfire, shining a reassuring glow into the overwhelming darkness.For longtime fans of the series, this was a moment of salvation. In the original version of Dark Souls, there was no such bonfire near Vamos. Every visit to the smith required a long, dangerous journey, replete with the kind of frustrating deaths that first made this series famous. Now, with the Lordvessel in tow, we could transport our characters directly to his feet — making Dark Souls, ever so slightly, a more generous game. All it took was one astute edit, seven years after its initial release.These quality-of-life improvements, beyond the usual 4K and 60 FPS upgrade, have always fascinated me the most about remasters. How do studios that specialize in remastering, like Virtuos and Bluepoint, decide to airbrush over lingering, decades-old annoyances fossilized in the aging source code? This seems like an incredibly delicate process. Hardcore video game loyalists are among the most mercurial, uncompromising, and difficult-to-please people on earth. Vamos' newfound bonfire was a boon for me, but who's to say that others who are more deeply steeped in Dark Souls' ascetic religion wouldn't see it as a desecration? How does a remastering studio determine the differences between a flagrant inefficiency, and a beloved quirk?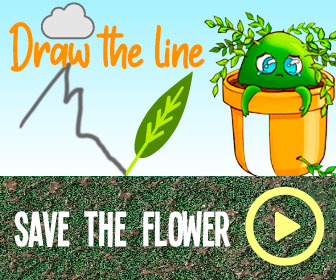 "We work with clients, and most of them love their games. Especially with the older games, the classics, the things that made gaming exciting for future generations. There's generally someone around who's an original mastermind for the product. We do our best to achieve what they want to see," says Elijah Freeman, GM of Virtuos Shanghai. "Now, beyond that, if we find something where we think, 'Hey, this is really going to improve the overall gameplay.' If we think it's truly for the best of the game. We bring it to the attention of the people on the IP side and say, 'This is what we have in mind.' Some people want to stay true to the origins. And some people would like to expand a little bit. At first, the overall feeling was a lot more focused on the traditional IP and not to break it for the fanbase. Now, I think people are beginning to experiment."Some of those changes, explains Freeman, are no brainers. When the studio ported L.A. Noire to the Switch, it was the first time it was playable with the assistance of a touch screen. That tactile flourish — the ability to zoom in on a clue, and spin it around to soak in all the details — perfectly dovetailed with the gumshoe fantasy Rockstar imagined in 2011 without contradicting anything else in the design doc. "It was a different dynamic, with different terms of engagement," says Freeman. "It made that experience much more exciting." But there are other times where Virtuos has had to play it more cautiously. The Spyro Reignited Trilogy, co-developed with Toys For Bob and released last year, implemented a crisp, modernized control scheme. For the first time in the dragon's intrepid life, Spyro could rotate the camera with the right stick — an innovation that's commonplace now, but was far beyond the creative means of the PS1 heyday. But to satisfy purists, The Reginited Trilogy also added the ability to switch back to prehistoric controls at any moment, allowing anyone to experience the exact sort of Spyro nostalgia they want.
"We never change a gameplay, a mechanic, a specific control that people have muscle memory built up in [without thinking about it,]" continues Freeman. "We have everyone involved in a decision like that."Marco Thrush, president of Bluepoint Games, echoes Freeman's directive. Like Virtuos, Bluepoint works in direct conjunction with the client they've taken on, and the company envisions their work as a tight, orthodox tribute to the canon it's inherited. For instance, on The Uncharted Collection, Thrush wanted to capture "the best of Uncharted gameplay" across the PS3 trilogy. Bluepoint was working in constant concert with Naughty Dog to bring the first game, Drake's Fortune, up to speed with the more refined gunplay and platforming in Uncharted 2 and 3 — paving the highs of the series evenly through every moment the player has with Nathan Drake.
But where things get more difficult to parse for Thrush is how to handle the bugs and exploits laden in a game's native state. This was a particularly sticky question for Bluepoint's remastering of Shadow of the Colossus. Team Ico's game has a notoriously furtive speedrunning community, who routinely uses some of those exploits to defeat the 16 colossi at hyperspeed. Thrush says the team at Bluepoint makes the effort to watch speedruns for the games they're working on, in order to "intentionally recreate those exploits" and add them to the remastered environment.
"Those same bugs do not naturally occur in our versions," says Thrush. "So we now have to add them as 'features.'"
It's not all about mechanics and gameplay. Content is typically the third rail for any remaster. Thrush tells me that Bluepoint thought long and hard about how they could responsibly iterate on the Shadow of the Colossus fiction. You can't blame them. Team Ico is a bit of an outlier. There will almost certainly never be a Shadow of the Colossus 2, and Bluepoint was sympathetic to the community of fans who've spent endless sunsets scouring the game's chapped, windblown plains in search of a speculative 17th colossus. What if they added a few contemporary bosses, for the diehards that have gone so long without something fresh to explore? "We knew how many people wanted us to add new colossi. The gamers in us wanted it too," explains Thrush. "At the same time, we knew [Team Ico founder Fumito] Ueda's vision very clearly centered around the 16 colossi that shipped. He did not want more than that, so there was no reason to discuss adding more."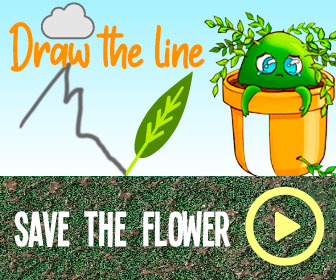 Eventually, the team settled on something much simpler than a new colossus: Bluepoint added 79 hidden gold coins to its remaster. Collect them all, and unlock a unique sword not available on the PS2. — a small tribute to the cadre of fans who still believe that the Forbidden Lands holds a few lingering mysteries.
"We have to pause and ask what makes an idea compelling in the context of itself," says Thrush. 'Then explore whether there's a way to implement it consistent with the original game."That's the foundational treatise of the video game remaster. Studios like Bluepoint and Virtuos have learned to practice restraint. The desire to remakesee deal
Resident Evil 2 – PlayStation 4$29.99on Amazon a game and completely change its original vision is best left to enterprising fans and modders — those who broke down Super Smash Bros: Brawl and reforged it into a perfectly balanced, competitively solvent freeware module called Project M, or the Crowbar Collective, who picked things up where Valve left off with their total conversion remake of the first Half-Life. Remaster studios, on the other hand, have adopted a more conservative touch. They refuse to allow their own fandom to dictate their design philosophy, even when those instincts are banging the inside of their skulls. To them, this is about deference; a celebration, rather than a critical review. To allow the precursing authors to witness how much we love, and continue to love, the fruits of their labor. To render some of the best years of their career in glittering HD, and to never be bold enough to think that you could dream up another colossus better than Ueda could. You should see the looks on their faces, says Freeman, when they first witness their old games made new again.
"The original creators tell you their original vision, and their stories around that vision, and the development and war stories. And then you show them something truly beautiful, and they're excited about it. You feel like you've contributed to the betterment of the whole industry," he continues. "To me, that's a big win. I've been lucky enough to work on many games, and that's right up there with wherever you want to put the value of creating a great game."
Source: Read Full Article