Humble Bundle is raising money for the American Red Cross with tabletop studio Goodman Games' Dungeons Crawl Classics.
Regulars should already be familiar with Humble Bundle's charity fundraising efforts through the sale of themed Bundles. Most recently, we covered the AudioBook bundle Voices of Warhammer that brought together many classic tales from the Warhammer Universe. This time around, however, it is the turn of Goodman Games' Dungeon Crawl Classics RPG series to raise money for the American Red Cross. As with all eBook bundles, all titles come as PDFs and are DRM free.
DCC is a roleplaying game published by Goodman Games. It pulls on the heartstrings of old school role-players of heroic sword and sorcery fantasy games. Originally released in 2003, DCC was based upon version 3.5 of the OGL System Reference Document that powered Dungeons & Dragons. DCC has since undergone several revisions and in 2012 Goodman Games made the switch to its own interpretation of the OGL, releasing the DCC RPG system. The Campaign books are laid out similarly to the early edition TSR and Wizards' D&D rule books. Over the years, many of the original artists have returned to lend their artistic abilities. Players looking for a classic roleplay experience have often lauded Goodman Games' take on the genre. More recently the publisher has been releasing adventures for "Fifth Edition Fantasy".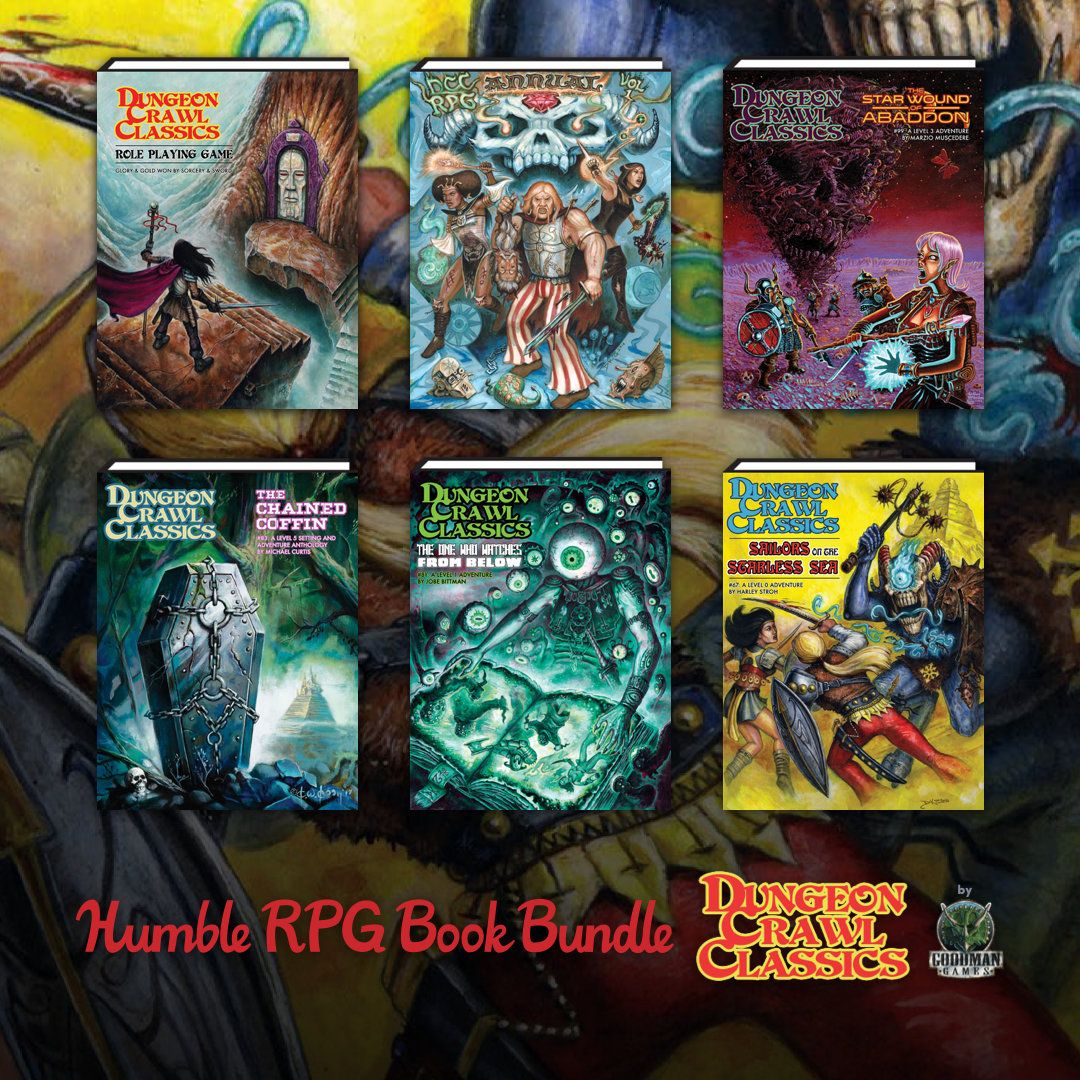 The Dungeon Crawl Classics Humble Bundle contains over 40 titles from the DCC range over three tiers starting at £1. Thankfully there is a fairly even numerical spread of the newer titles across all tiers giving GMs a good mix of both old and new. In time for Halloween is the inclusion of the first DCC Horror adventure that sees our heroes attend the wedding of two formerly feuding families. What could possibly go wrong? You will also find yearbooks, a character token pack, and GM screen. The $1 tier comes with a 20% discount off a future purchase from the Goodman Games store; given the company's reputation and large back catalog, it's worth grabbing just for that!
The Humble RPG Book Bundle: Dungeon Crawl Classics is available now on Humble Bundle and runs until November 16.
NEXT: Catch Up On WoW Lore Before Shadowlands With New Humble Book Bundle
Source: Read Full Article