I'm very new to the world of video game modding. For instance, I only discovered that Ultimate Marvel vs. Capcom 3 had modded characters a couple of months ago. However, I'm intrigued by what I have learned and played. Modding unlocks possibilities for some of my favorite titles that I never thought possible.
That being said, I wouldn't say MultiVersus is one of my favorite fighting games. (Likely because my ass was handed to me during TG staff game night.) Still, the mods of non-WB IPs into the game, like Walter White, have caught my attention. So, if any savvy developers see this article, please consider modding these characters into MultiVersus, so I can live out my odd fighting game fantasies!
10

Chun-li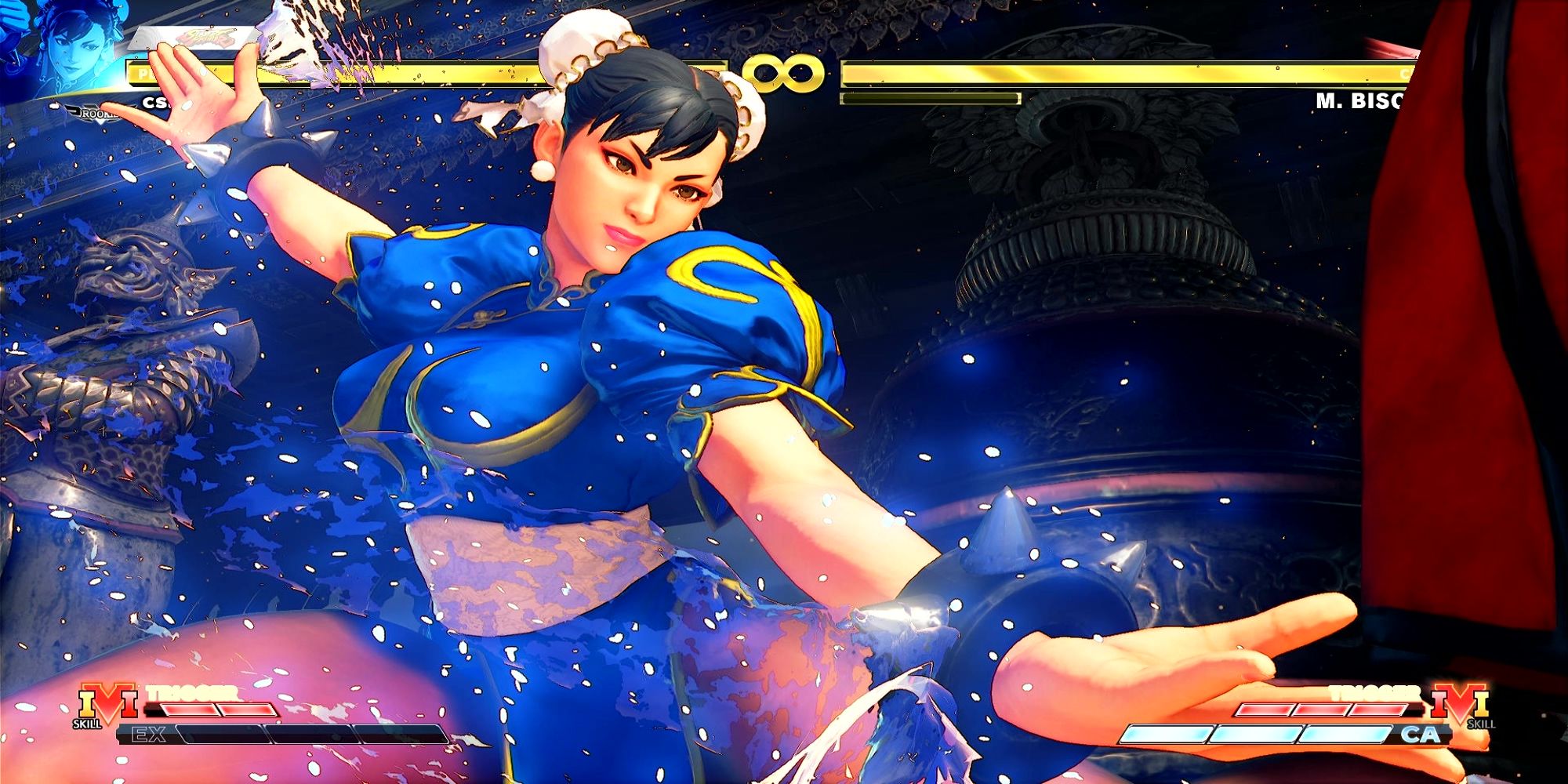 Let's begin our wishlist of novelty MultiVersus mods by acknowledging its complete bias toward my taste. I pitched this list. I'm getting paid to write it. So, I'm putting in the characters I want to see. And I want to see Street Fighter collabs in everything. Blame Capcom for conditioning me with multiple versus games.
However, I decided to skip over Ryu and Ken in preference for the strongest woman in the world, Chun-li. Don't get me wrong. I love the shotos. However, some more female representation in fighting games is always a good thing. And we need a strong competitor for Arya Stark. So I say, let's have Lightning Legs send some kicks her way!
9

Storm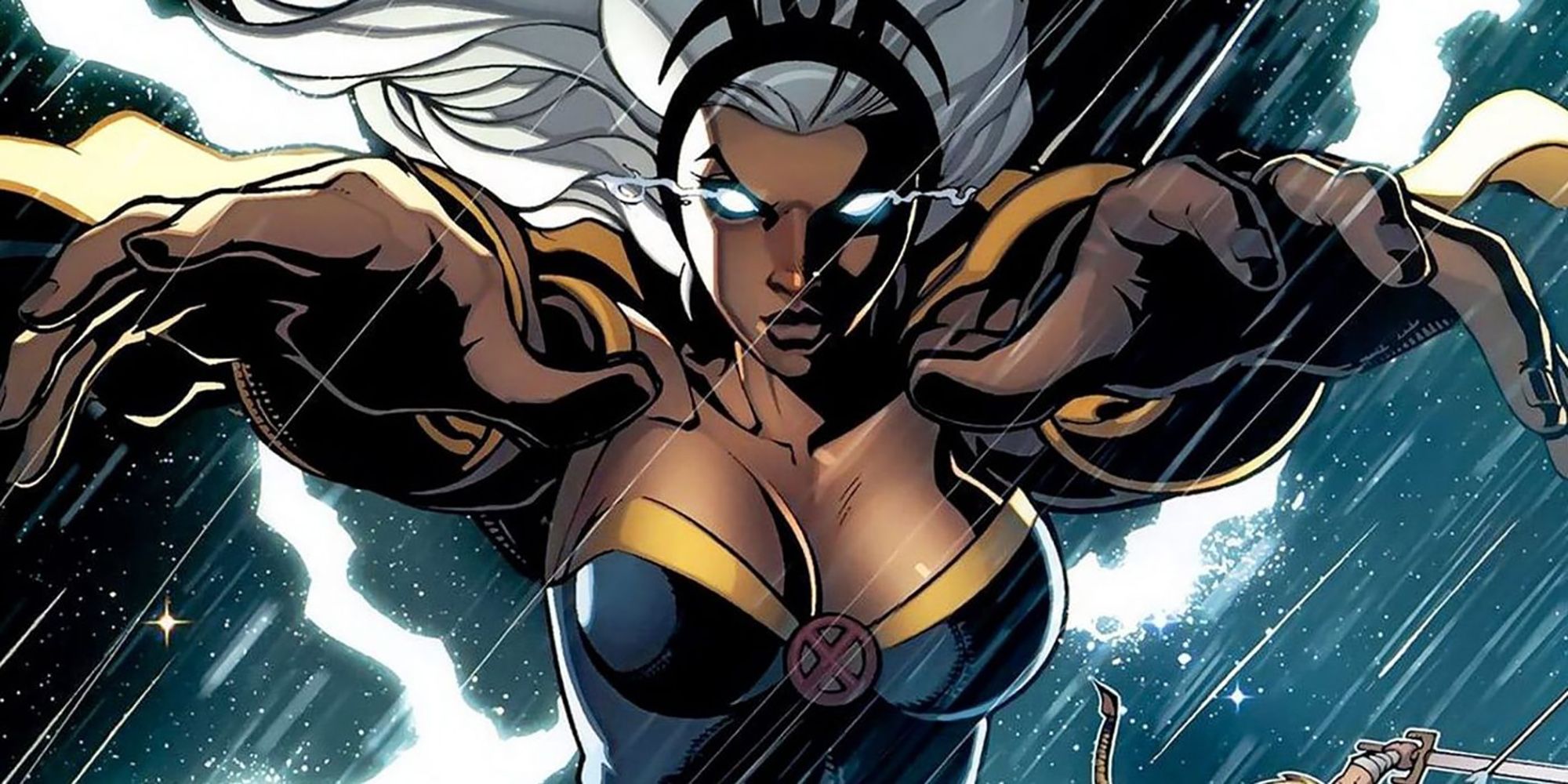 Marvel or DC? This question has become a seminal decision of our age. As comic book lore becomes mainstream popular culture, we must determine which company reigns supreme. But who should I recruit for the ultimate superhero dream match?
I had to take a look at the current superhero roster to make my decision. So far, there are two tanks (Superman and Wonder Woman) and a bruiser (Batman). Therefore, we need a Mage for some variety. And what better mage than a badass heroine, like Storm, that can control the weather? Am I going to spam that typhoon attack until it decays? Hell yeah!
8

Spider-Ham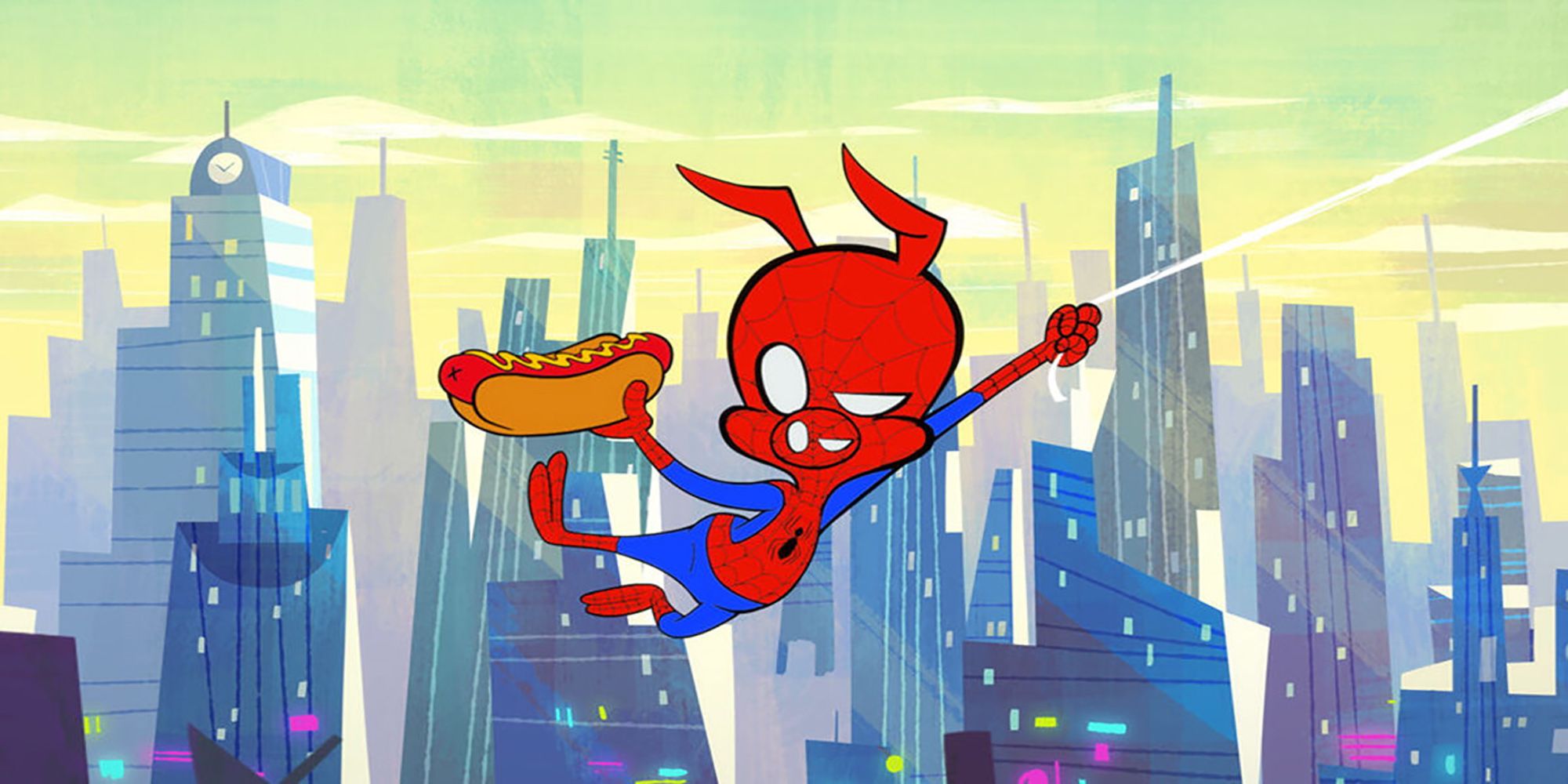 While I'm on a Marvel kick, let's reach into the company's treasure trove of obscure characters for this particular deep cut: Spider-Ham. No, not Spiderman, Spiderham. Of course, if you've seen the incredible animated feature, Spiderman: Into The Spider-Verse, you've been introduced to Peter Porker before, voiced by the affable John Mulaney.
Spider-Ham would make an excellent mod, especially if MultiVersus ever adds Porky Pig to its roster. (Considering the puny representation of Looney Tunes so far, that's not a bad idea. And no, Lebron James doesn't count. Sorry, Space Jam fans.) Plus, imagine all the fast, web-sling abilities of Spider-Man paired with a smaller hitbox. That combination is going to rake in the coins!
7

Pupa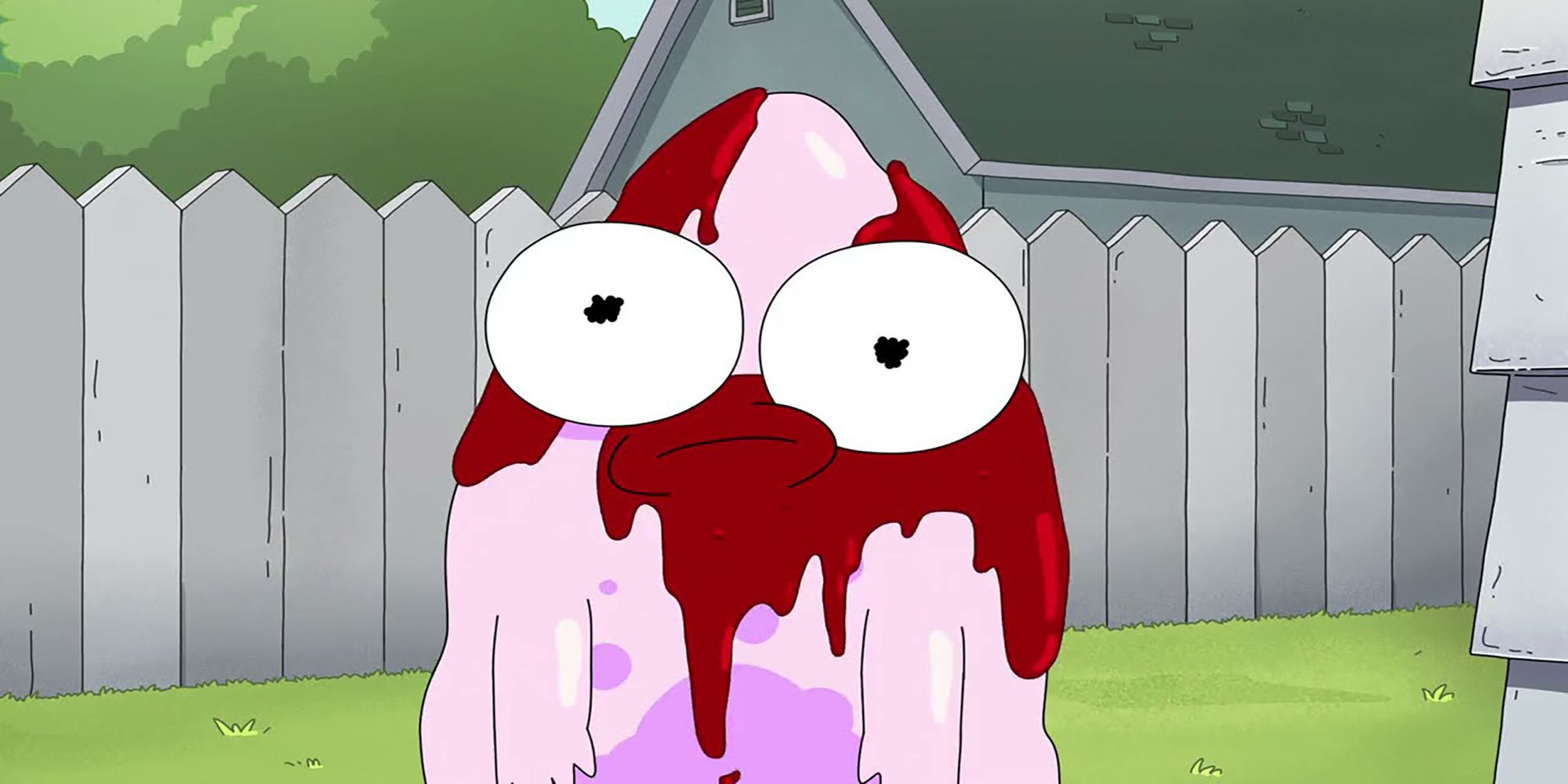 Justin Roiland's animated universe is one of MultiVersus's signature draws. For instance, the performance stage from the famous Rick And Morty episode, "Get Schwifty," is a featured level. Plus, Rick and his grandson, Morty, are planned additions to the game's roster. I'm a massive fan of this series and look forward to playing as this destructive duo.
Still, I'm not fully satiated. I want to see more of Justin Roiland's out-of-this-world characters represented in MultiVersus's interdimensional smash-down. And I think Pupa, from the Hulu animated hit, Solar Opposites, would make a fantastic inclusion! Just skin that blob over The Iron Giant, and you have the most adorable, lovable Tank character that will ever grace the MultiVersus arena!
6

Seong Gi-hun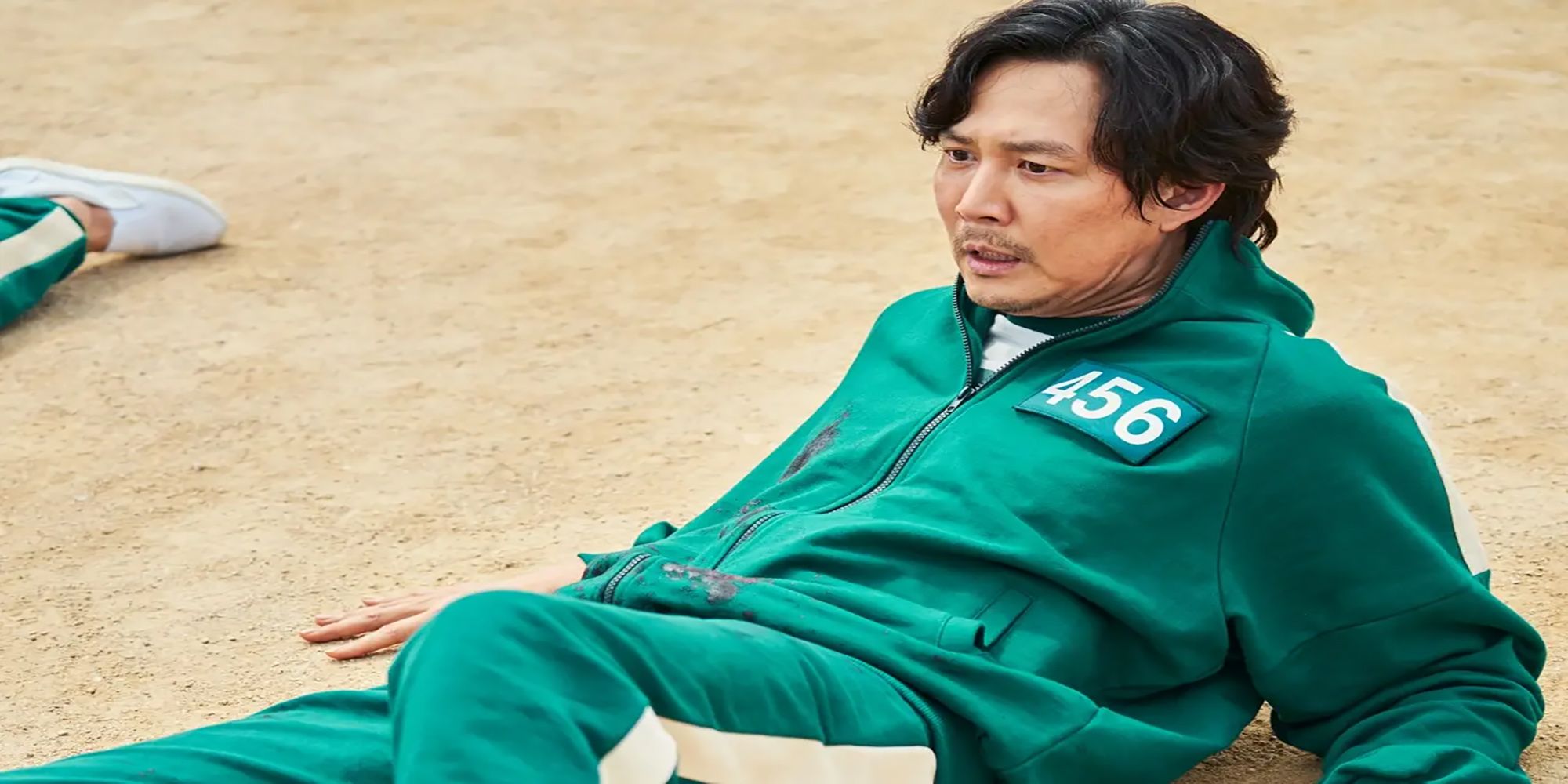 Regarding streaming giants, Netflix has some of television's most well-known characters. So, I think the company deserves a piece of the MultiVersus modding pie. And if any character has earned their ticket to a crossover slugfest, it's Seong Gi-hun. But, of course, you may know him better as Player 456 from the dystopian sensation Squid Game.
What can I say about Gi-hun? First, he's a lovable schmuck, kind of like Shaggy. Except Gi-hun also endured watching hundreds die purely for billionaires entertainment. And then, he returned home to find his dead mother lying on the floor of his apartment. So yeah. He's seen some shit.
More importantly, if we're modding in Gi-hun, we must also mod in a stage featuring "Mugunghwa kkoci pieot seumnida." If you're not familiar, I'm talking about the "Red Light, Green Light" scene. One false move and that little girl is gonna shoot down the competition!
5

Alex Vause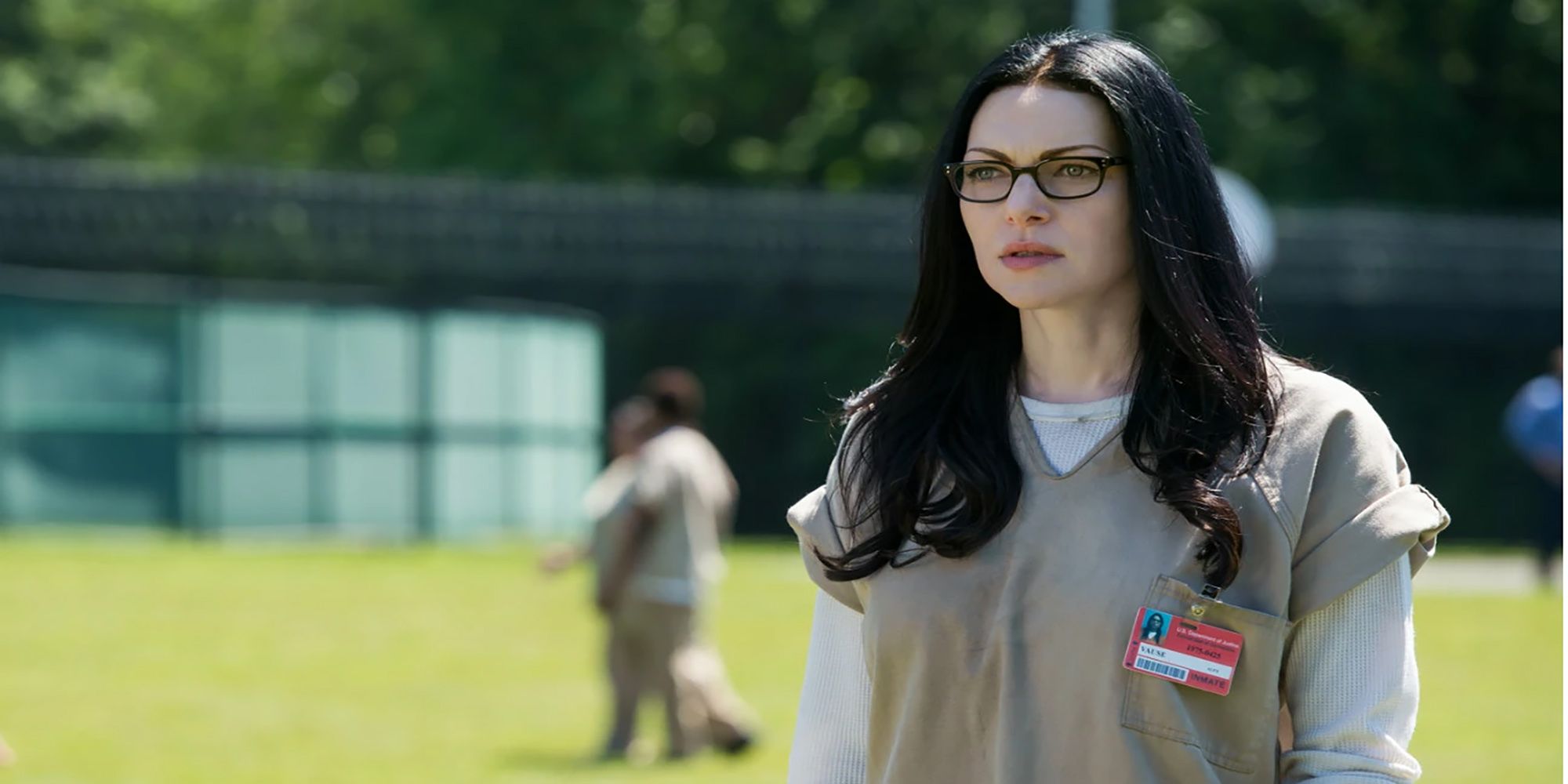 Another Netflix series deserving of unofficial mod representation undoubtedly is Orange Is The New Black. This frank, moving prison dramedy was one of the platform's first original series. But, of course, finding the exemplary character from this show's unique cast is a tough call. Piper Chapman is a mid-choice, considering she's the least compelling character in the show. And while I love Taystee and Poussey, I cannot go through seeing my faves go through any more pain than they already have. So, I think the best choice is Alex Vause, Piper's incarcerated drug-smuggling lover who makes up for her lack of brute strength with stellar strategy.
Alex is a resourceful individual and not one to get trifled with. And while she does her best to stay out of Litchfield's prison drama, she's overcome her fair share of obstacles while serving time. So there are plenty of possibilities for an expert-level technical character for Ms. Vause.
4

Frank N. Furter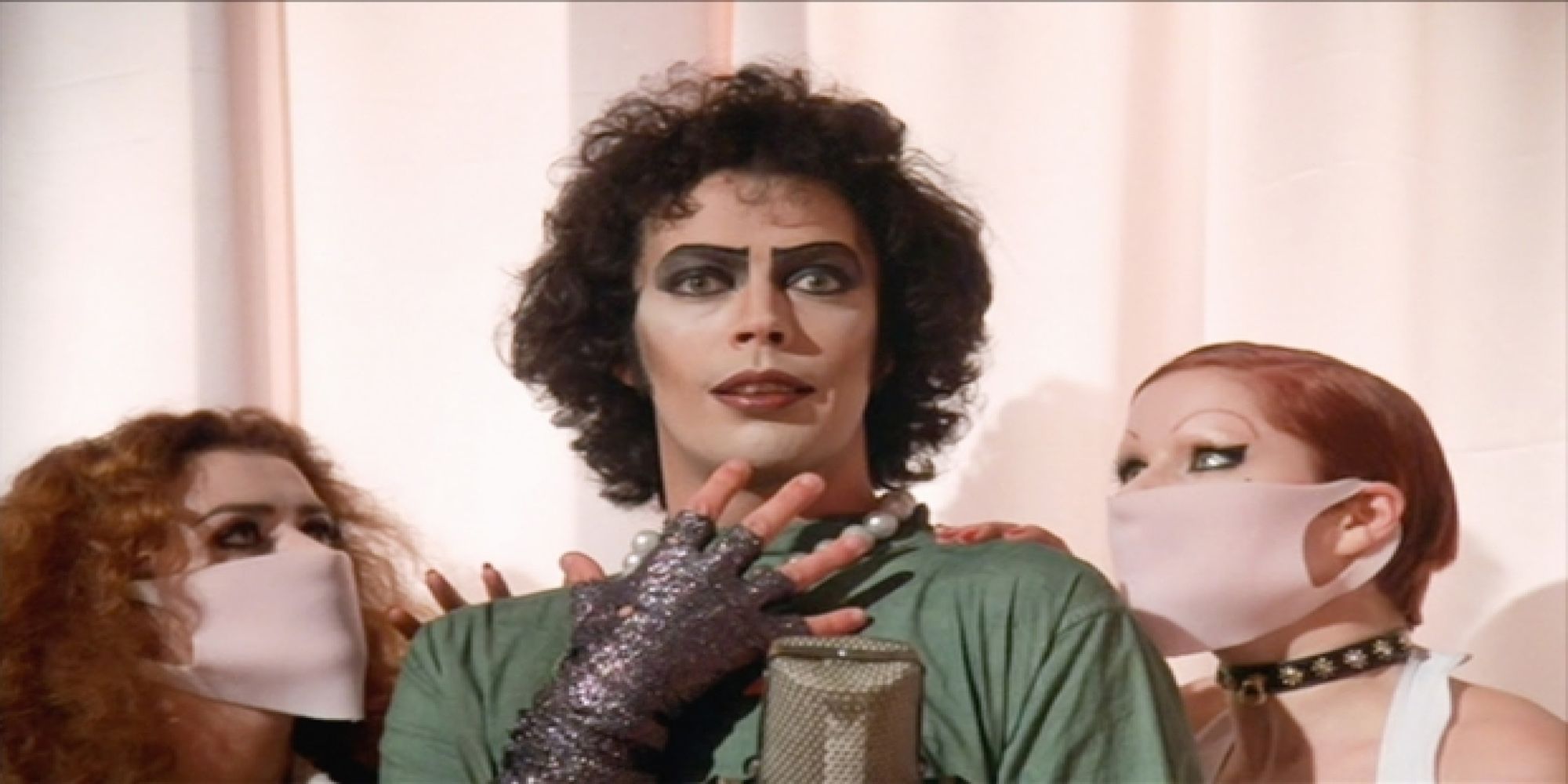 While I've been a life-long fighting game fanatic, I have one major gripe with the genre: there's not enough Musical Theatre. Okay, we have Lilith's puppet dance attack and Rise Kujikawa, but that's close to nothing. The nearest I ever got to this combination was creating Pirates Of Penzance characters in Soul Calibur 3. (Don't scoff! It works. I mean, look at Cervantes!)
However, if we're adding Musical Theatre characters to a fighting game, they need more modern appeal than Gilbert and Sullivan. Luckily, I see the light! ("Over at the Frankenstein place!") And my instincts are telling me MultiVersus needs a sweet transvestite from transexual Transylvania (uh-huh!).
Rocky Horror Picture Show's Frank N. Furter would make a fun, chaotic, sexy addition to the MultiVersus roster. Plus, his glam-horror aesthetic is the perfect antithesis of the Scooby-Doo crowd. Jinkies! You better wise up, Velma Dinkley!
3

Laurie Strode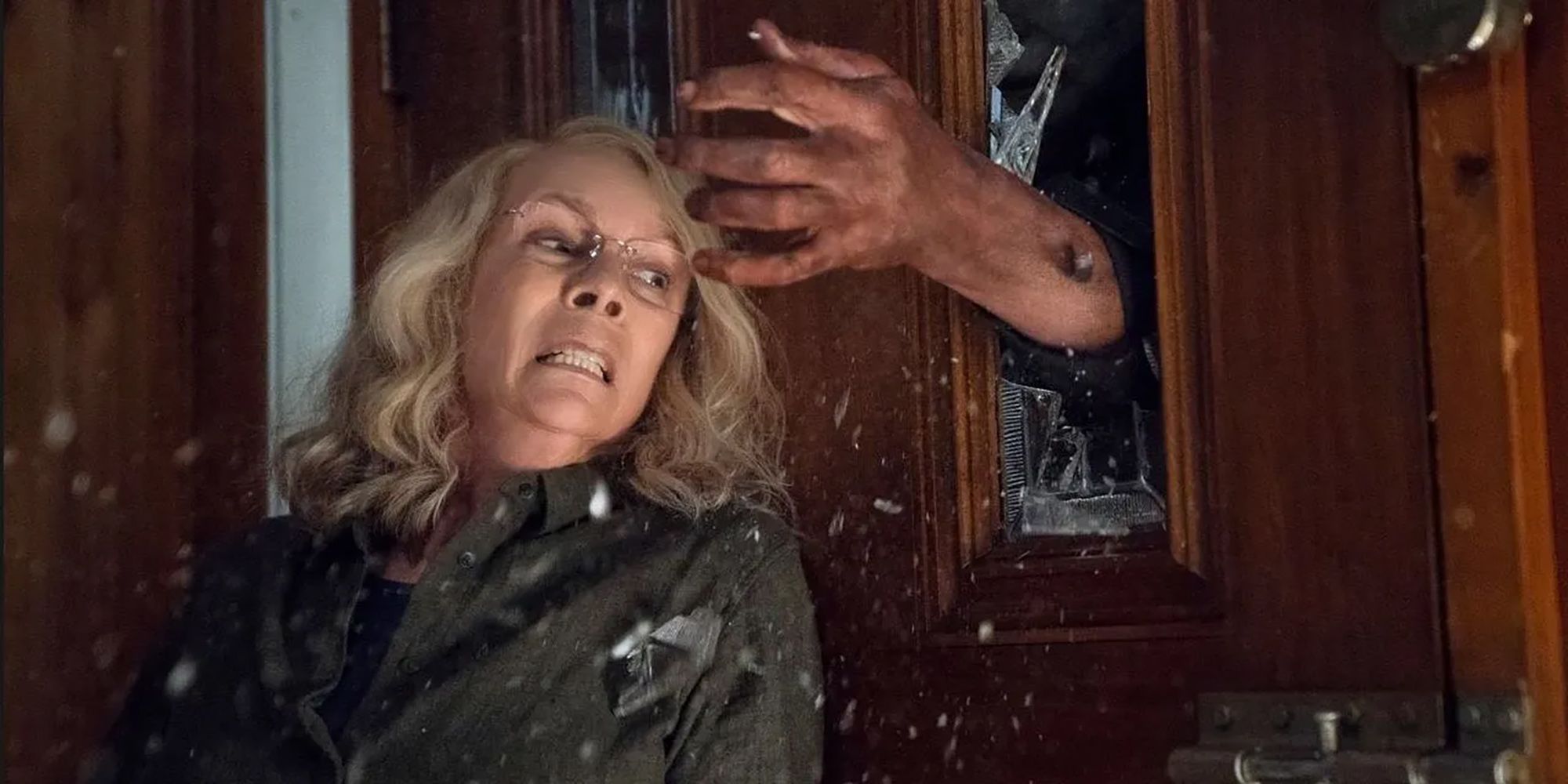 Jamie Lee Curtis has already tiptoed into the video-game multiverse. After all, she's starring in the upcoming Borderlands film as Tannis. However, her most iconic character is Laurie Strode, America's favorite final girl from the Halloween franchise, whom Curtis has played for over four decades.
So, I don't know if y'all saw the recent Blumhouse Halloween films, but Laurie Strode is a straight-up badass! In the first film, we get reintroduced to the character as a hardened shut-in with a basement full of guns and a booby-trapped house. She's confined to a hospital bed in Halloween Kills. Still, I feel she will annihilate Michael Myers once and for all in the upcoming Halloween Ends!
Anyway, I want gun-toting Jamie Lee Curtis on my MultiVersus roster. That's it. That's the proposition.
2

Spongebob Squarepants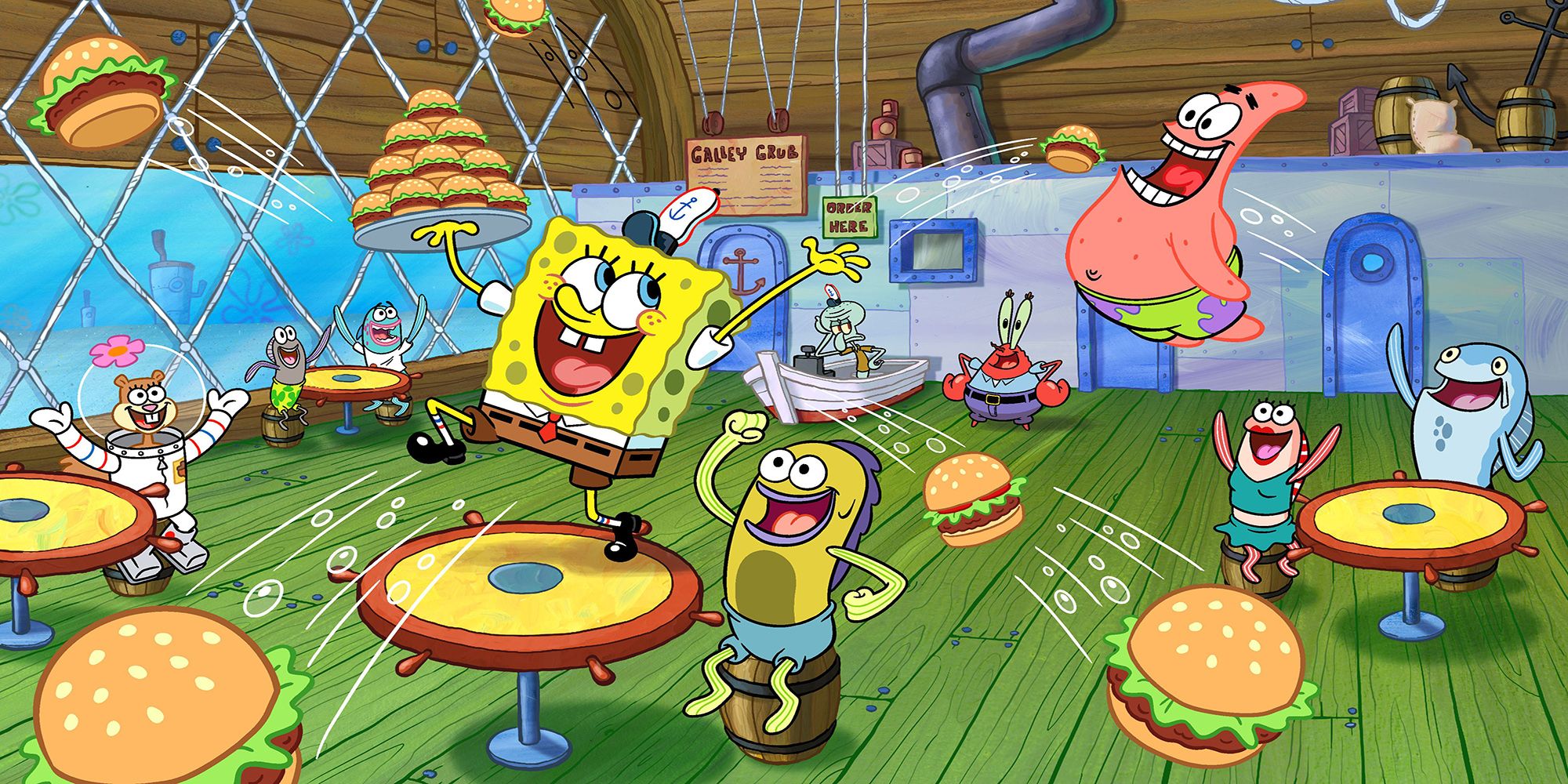 While I dip into Paramount's well of IP, I can't ignore the company's golden goose, who lives in a pineapple under the sea. Yes, folks, I'm talking about Spongebob Squarepants. I want to see how this Nicktoon fairs against the Cartoon Network crowd, like Garnet, Steven Universe, Finn, and Jake. Perhaps we'll finally see which children's programming network reigns supreme.
Considering Nickelodeon All-Star Brawl exists, the textures and animations for this mod already exist. However, my little experience with the game does not indicate Spongebob is high-tier. Still, he's a reasonably balanced character, combining melee and zoning attacks. Maybe a talented modder can beef him up a little.
1

Mickey Mouse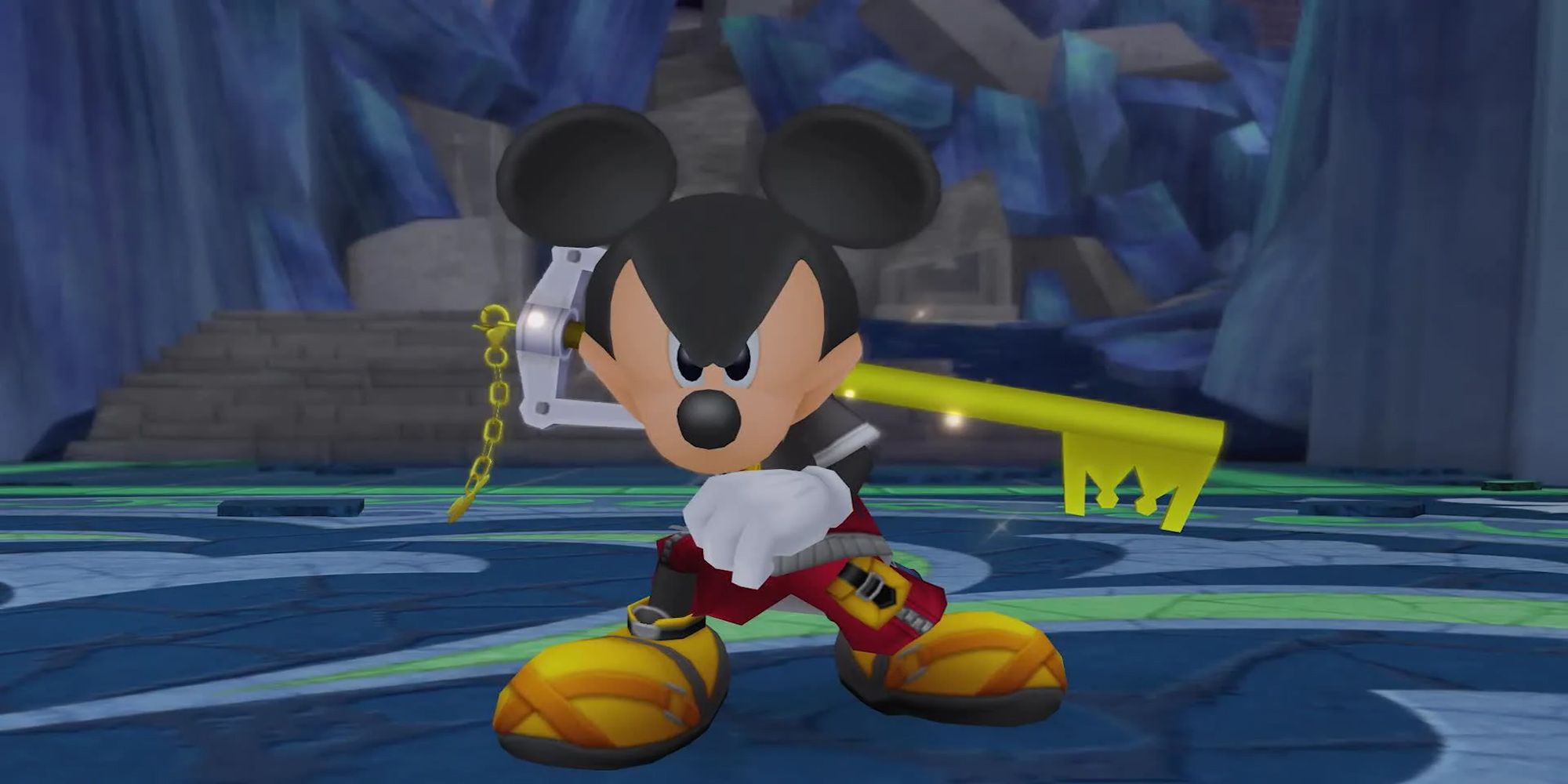 Okay, so in my head, there is a cartoon hierarchy of characters across all the animation studios. Some characters, in particular, are the founding characters of cartoon history as we know it today. I almost consider them the kings and queens of the cartoon multiverse. Two kings in this universe that hold much weight are Mickey, King of The House Of Mouse, and Bugs Bunny, The Lord of Looney Tunes.
But which one is best? Mickey or Bugs? I think it's time the world found out.
So, as you can see, this mod stems from my curiosity and hunger for one of the biggest crossovers ever known to man! A brawl between Mickey Mouse and Bugs Bunny is akin to a showdown between Perfected Ultra Instinct Goku and Thanos. It could quickly destroy worlds. (Okay, I'm exaggerating. But this fight's definitely gonna send Sora in a tailspin.)
Source: Read Full Article