It's no secret that the games industry has a labour and culture problem. Exploitative overworking, union busting and cycles of abuse feel almost endemic to this field, with gaming behemoths like Activision Blizzard, Ubisoft, and Riot Games making headlines for their own culture of harassment and discrimination in recent years. But these problems aren't limited to the sphere of triple-A studios alone; indie studios are just as culpable, too. Just in March this year, the journalists from People Make Games shed light on instances of rampant emotional abuse by three indie gaming auteurs: Ken Wong from Mountains, Steve Gaynor from Fullbright, and Robin Hunicke from Funomena.
At the same time, these concerns are set in the backdrop of something bigger: the environmental decay in the face of the climate crisis and the pandemic. It's hard to see how video games can be tied to our ecological woes, but this is a reality that game-makers—as well as players—have to reckon with. Gaming is now so energy-intensive that it has led to significant environmental impact. According to this report, gaming in the US has presented $5 billion per year in energy expenditure, with 24 metric ton per year of associated carbon-dioxide emissions that's equivalent to 85 million refrigerators, or five million cars.
It's in the midst of such a climate that Swedish games publisher Kinda Brave is looking to change how games are being made, with a vision that's staunchly focused on sustainability. The publisher is a newly formed organisation that refers to its setup as 'hybrid indie' which, in short, is giving the studios under its charge the freedom to develop its own games while supporting them in other aspects of game development. This is on top of just financial support and project management, which also include marketing, budgeting, recruitment, HR, legal, and more. Even if the sustainability angle isn't particularly new, it's a lofty and ambitious goal; after all, sustainability has long been a slick branding manoeuvre for many businesses. To find out if this is more than just a well-timed PR move, I spoke to some of the members behind Kinda Brave.
"For us to have chosen this angle is partly because the people who work here believe this to be, you know, how we believe a business should be run. I think that's just the basic baseline for it," Björn Rudolfsson, CEO and co-founder of Kinda Brave, tells me. "We believe that we're at a timing right now in this industry where having a clear profile on these issues […] might be welcomed in the current climate. I won't say that it provides an alternative in a sense because there are many people in this industry and organisations that work with sustainability issues—that's not new—but doing it at our scale, to trying to put this into the walls and working with indie teams and small indie studios […] that's our niche."
Kinda Brave's moniker is inspired by the Swedish word and philosophy 'lagom', which is about achieving an appropriate amount of balance. "It basically means 'not too much, not too little', and you could translate into 'kinda' in a way, and we wanted to make it play on words where obviously we know that there's a lot of stuff going on in the world," he explains. "We don't think that we're overly brave for doing this, but we thought it was fun to do a nod to the 'lagom' thing where we're Kinda Brave, for doing what we're doing, and doing something a bit different." This philosophy feels in line with what Kinda Brave has espoused in its announcement, but Rudolfsson insists that this is more than just achieving carbon neutrality. To the organisation, there is also a social sustainability aspect to it as well, in which people are a crucial part of this equation, that "people are resources" and the industry needs to consider what it does that will "affect people both in this industry [and] outside" of this field.
That, in a nutshell, is the 'people' aspect within the publisher's three-pronged formula to sustainability—the other two being players and the planet. In its own words, Kinda Brave is dedicated to "creating healthy and happy places of work, built on foundations of equality and inclusivity". That's why the publisher has set out to become the world's first LGBTQI-certified gaming company in collaboration with RFSL, the Swedish Federation for Lesbian, Gay, Bisexual, Transgender, Queer, and Intersex Rights. Then there's the group's sponsorship of DONNA, a Swedish organisation dedicated to getting more women and non-binary people involved in the games industry. "We think that especially within the indie games sphere, but [also] in general, having happier teams, they are more able to focus more on game development in environments where they feel safe. I think that is something that contributes to better game making," says Rudolfsson.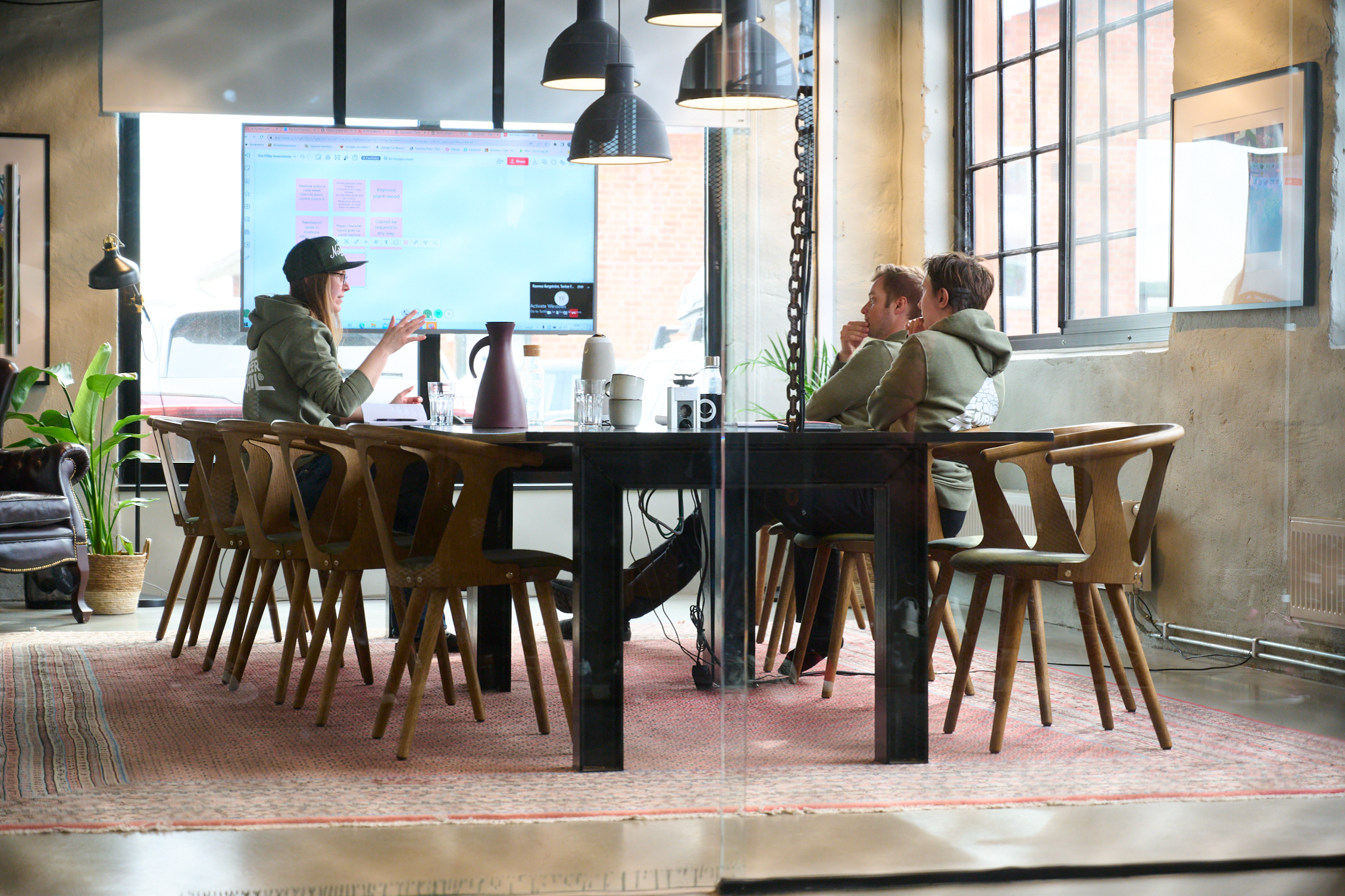 This sentiment is admirable, particularly in light of People Make Games' report on abuse among indie circles. What's notable is that the three studios mentioned had worked closely with publisher Annapurna Interactive, with employees anonymously sharing that Annapurna, despite being approached, was unable to help with mediation and support. In the case of Mountains, three Annapurna representatives had discussed Ken Wong's leadership with the studio's employees. Those who attended the call thought that the meeting was largely dismissive on the part of Annapurna, with one of them saying something along the lines of "without strong personalities, games don't get made". Given the pivotal role of the publisher in the game development process, and the role Annapurna purportedly played in these studios, I asked Kinda Brave how they plan to address such potential issues among its own indie studios.
"We're not out to point fingers at anyone, we know that it's difficult to run studios, difficult to run a publisher, it's not our place to point at others," Rudolfsson clarifies. "But if you were to take some learnings from that whole ordeal, just saying that you're about sustainability […], you can be a force of good and you can do a lot of good stuff… that's still not a guarantee for the creation of work environments that [would make] the people feel happy. And I think most importantly on that topic is: don't trust us. I say that in the sense that we don't expect people to just automatically assume that we are better people."
To that end, Rudolfsson tells me that it has set up a third party whistle blowing service that would allow anyone to blow an anonymous whistle for any form of misconduct. He also explains that some form of structure needs to be set in place, as "structures help people especially when you're a small voice in a team". What this entails is that Kinda Brave has an HR department that individuals can turn to if they face any issues—even a sustainability and compliance officer who they can approach. But all these systems would not work if the studios are made up of people who aren't concerned about resolving these issues—and that's why Rudolfsson pointed out the importance of implementing the right culture in these places, too.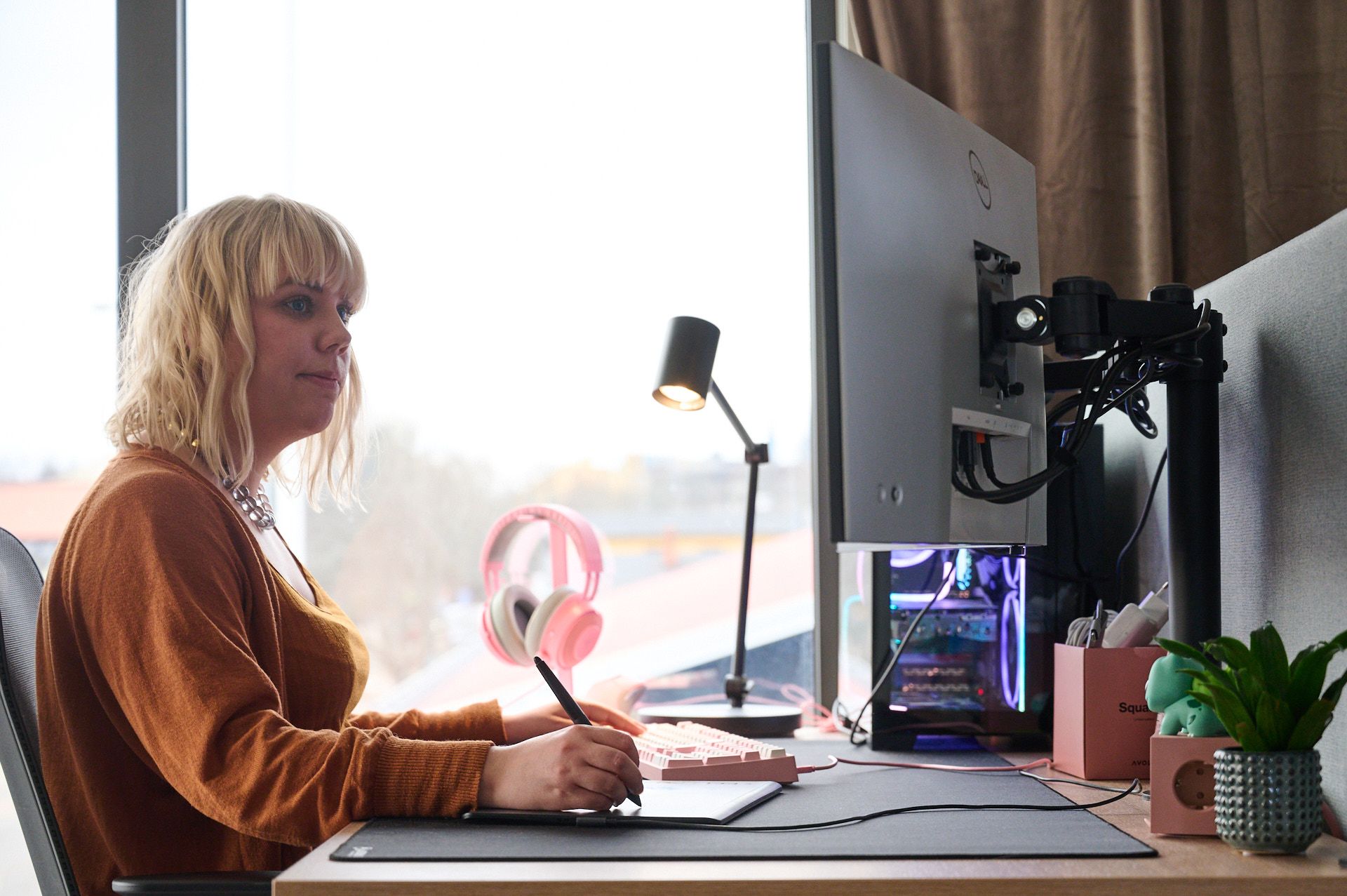 That's also why Kinda Brave opted for a much more unorthodox manner of managing the indie studios and their games: by avoiding traditional publishing deals, and instead choosing to acquire or found brand new studios made up of skilled developers. Rudolfsson mentions that this is necessary, since ensuring long-term sustainability within these studios will be "long-term work". "It would be very naive, for example, to say that, 'Oh we've put these guys through for a course here, that means that this […] studio is being run in a proper way, and aligned with what we want.' It takes years for things to settle in to change culture, to set common values and to a point, it also takes a huge amount of investment, not just in terms of money, but certainly time, man hours work into it," he says. "And we can say for a fact that a traditional publishing deal would not leave room for anyone to come in and aid and support to the extent that we were doing it. It's not possible to get the economics of a publishing deal to work."
Karim Walldén, the head of marketing at Kinda Brave, adds that support and sustainability values will be implemented from the very beginning of the game development journey. "All of us love indie games, but not maybe the culture that may result from having to deal with so much yourself, and I think the unique thing here is how we're focusing on people, players and planet from day one," says Walldén. "A lot of publishers are also focusing on that, but that might be in year two, or four, or five, or six. From day one we said, 'this is going to be part of our business, we need to focus on that because if we do, that might help us to create great games together'." This translates to infusing accessibility into indie game design, such as sending people to attend the Able Gamers' Accessible Player Experiences (APX) certification programs, as well as understanding the fundamentals of accessibility through other courses.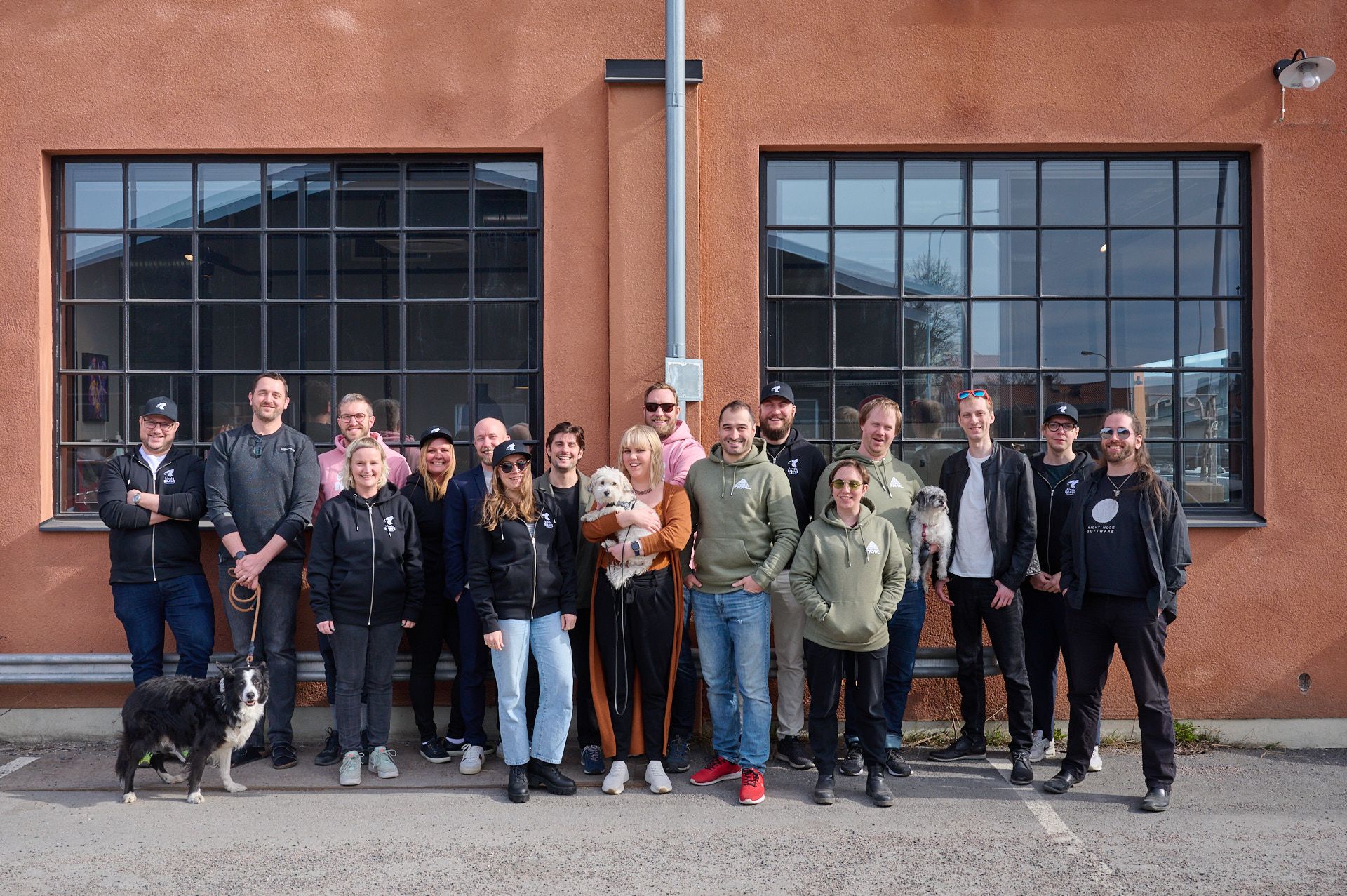 "We want that culture to be instilled in the studios from a ground one thing, accessible design at the forefront of everything that they create," says Beckie Frary, producer and head of games quality at Kinda Brave. "We want to ensure that they have the time to do this because in indie game development, traditionally a lot of it is like, 'Okay, well now we're getting towards the end of the development cycle, how can we make our game more accessible? Oh well, we didn't have enough time. So I guess we won't have subtitles. Oh well, we didn't have enough time. So we don't have a colorblind mode'. For us that's not going to be an excuse. We want to give our developers more time to implement those accessibility features by providing additional development time.
"[For indies], we seem to be struggling very much with passion projects. where a lot of teams either run out of money or time to really put time and effort into it, and it becomes very much a back burner issue, rather than something that should be at the forefront."
That said, it seems that making accessible games is more than just about having enough time or budget; it's about good game design, too. When I ask disabled games critic and journalist, Ruth Cassidy, about the state of accessibility among indie games, they share that accessible games need not be expensive to develop. "Accessibility is a matter of good design, rather than special features or add-ons. Accessibility guidelines are freely available, and good foundations – like having sufficiently large, readable fonts and remappable controls – make a huge difference in reducing barriers," says Ruth. "And while customisation isn't everything, because of the more flexible way indie games are developed, indie developers are often the first to implement new accessibility features like Celeste's Assist Mode, or Chicory's 'wet sounds' toggle."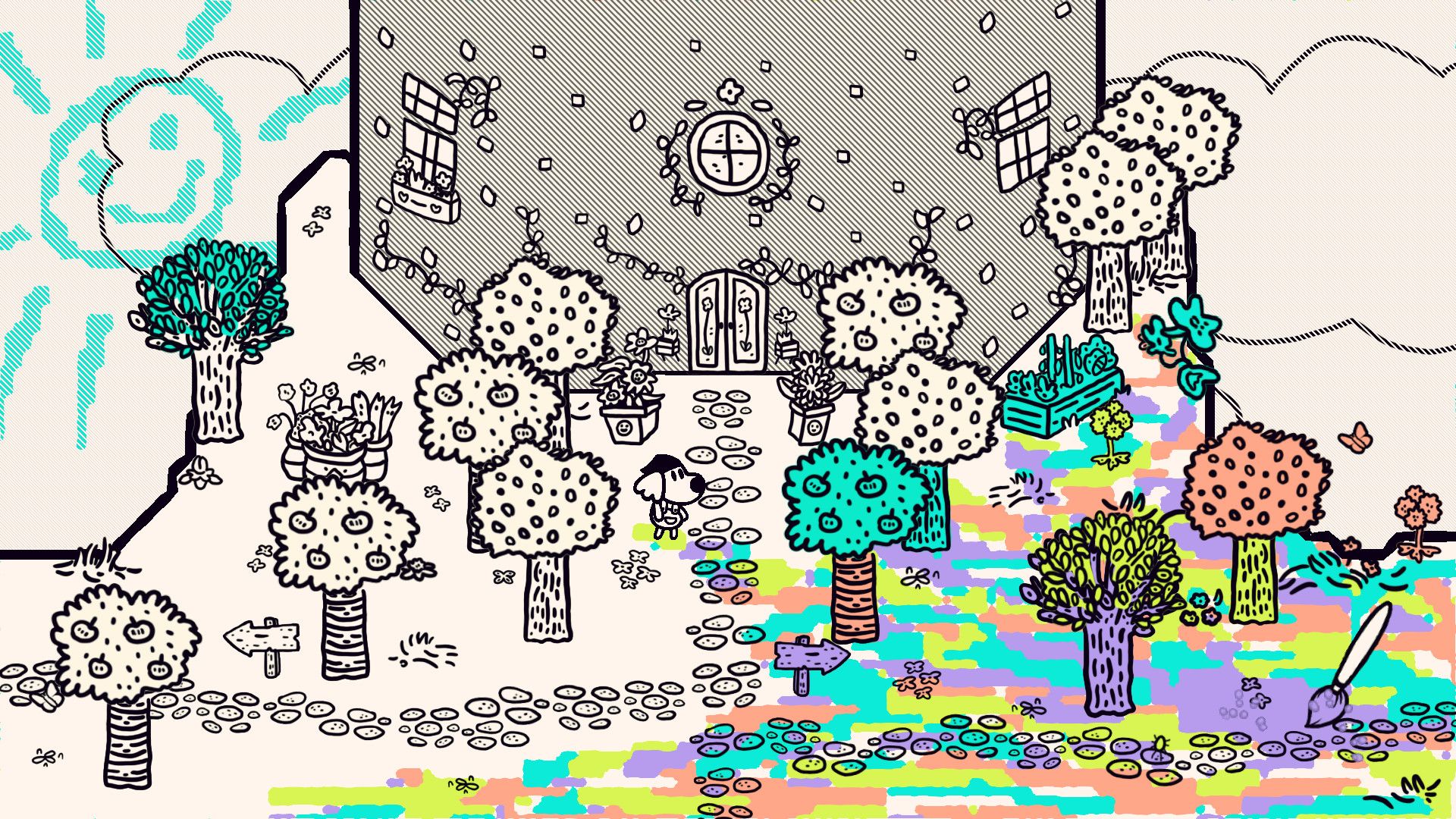 Kinda Brave admits that all these efforts are merely the beginning of the journey for the team; of course, the studio was only just launched a month ago, and it is probably too early to gauge the impact of its business model. At the same time, the publisher is planning to look into ways to implement eco-friendly games setting ("We're not talking about perhaps completely reinventing the wheel, so to speak, but it could be anything from, let's say, locking frame rates for shipping games with default settings that are tuned to lesser power consumption," says Frary), while also admitting that its plans to address racial, cultural and ethnic diversity is not fully fleshed out yet. At the moment, these plans seem to only be mostly extended to gender and sexuality, at least according to the publisher's press releases and through our interview. But it's difficult not to admire Kinda Brave's gumption to steer the course of indie games development in its own way, with the hopes of blazing a new trail for other developers and publishers to follow.
"As we were starting out small, we are not envisioning that we're going to be saving the world. I think that's part of like, again in the name, we're just Kinda Brave. We're trying to make an impact for the people that we work with. We're trying to make an impact for the players that play our games and we're going to do our best in those respects, we're going to take accountability for our environmental impact," says Rudolfsson. "[But] we want to show that there's a space for this kind of thinking, [that] there's an interest around this kind of thinking and once you show that it. something might resonate with people and other parts of the industry, where this kind of thinking may also have an even bigger impact."
Source: Read Full Article