Few things make me feel old like Twitch streamers do. Because of my job, I keep up with emerging trends in streaming (no VTuber nominated for TGA feels like a whiff to me), but that only makes the problem worse. Most oldies just get to complain about the new fangled rockin' rock music from afar. I have to be in the front row, without earplugs, and I have no idea why most of this stuff I have to endure is popular. Nobody highlights this problem better than IShowSpeed, and after Sky Sports recently dropped him as quickly as they picked him up, I'm confused how we even got here.
I think the journalism sector can be dismissive of the content creation sphere, perhaps a little unfairly. Some stoke animosity by trashing journalists as shills and mouthpieces while sitting in their #gifted Cyberpunk 2077 chairs and reading out our news stories, masquerading it as their own content. Others create highly intelligent and important work in ways journalists can not and are a crucial part of the evolution of media in the modern world, and others still just have fun. That's fine too. But I can't understand Speed.
Speed's whole deal is that he's obnoxious. He shouts and screams about everything and frequently throws temper tantrums. That's not even a put down, it's exactly how his fans would describe him and why they love him. Online content creation is a new, unbridled form of media, and we've seen dozens of content creators push the boundaries to create new forms of entertainment, unconfined by network notes or mass appeal. What we've mostly settled on though is characters who are always 'on', constantly performing the most extreme parts of reality TV over and over again, with highly provocative content.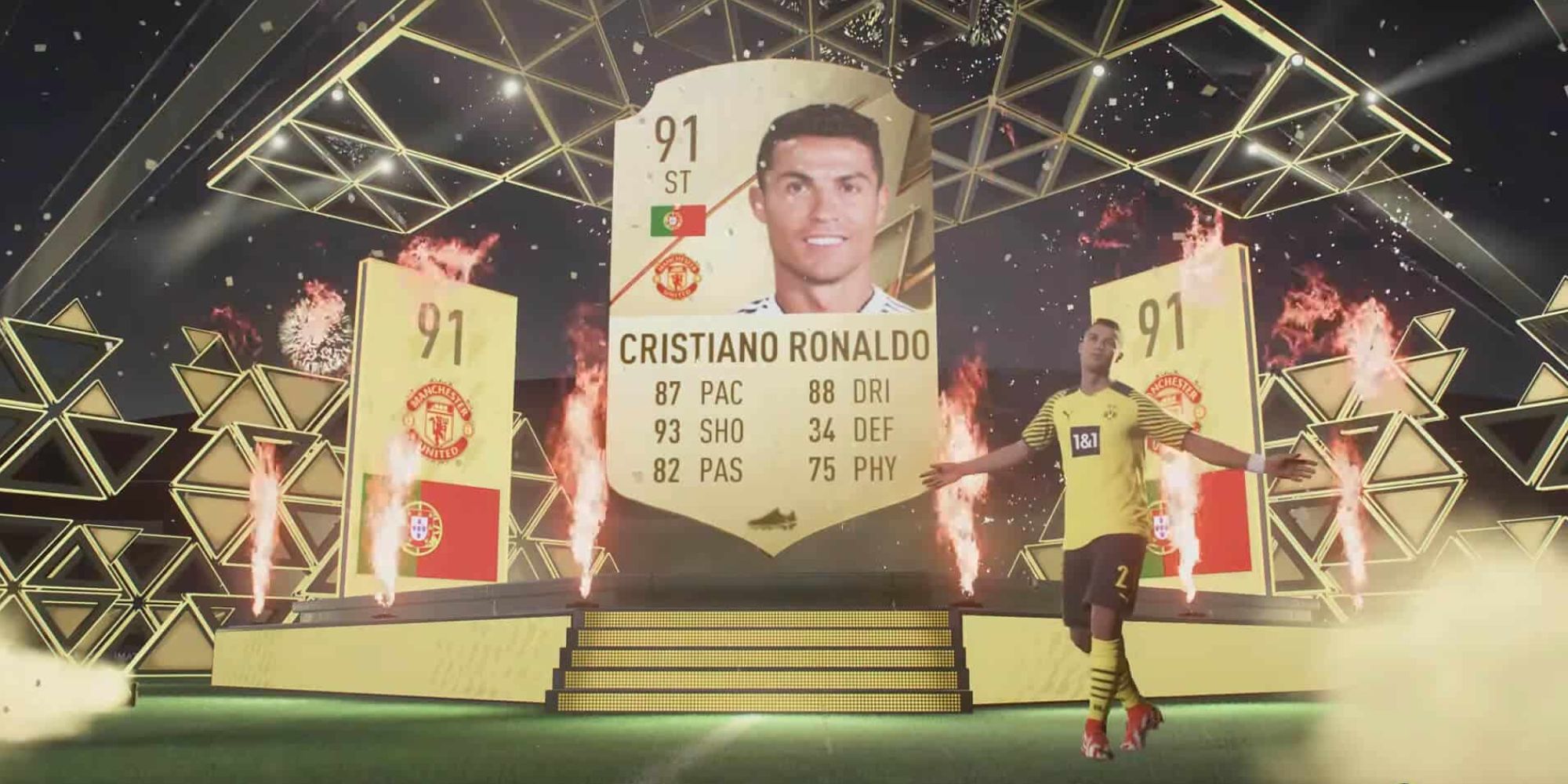 Speed is one of the worst culprits of this. He built his audience not only through obnoxious screaming, but with highly misogynist content all warped through a loud and threatening lens. There is, unfortunately, still a swathe of misogynistic jokes rife on Twitch, but Speed goes way beyond that. He has threatened to rape TikTok star Ash Kaash while streaming with her, he has violently screamed at female teammates that they should be subservient to their husbands, and he once released a song about how all women are good for is sucking dick. He really is a charming young man.
Recently though, Speed has seen his stock rise. Speed became interested in football, and in turn became the face of one of football's longest and most boring debates: Ronaldo or Messi. Speed is a die-hard Ronaldo fan, and this has catapulted him to a new audience. When The Sidemen held their charity football match, Speed was the undoubted star. "Siiiiiuuuuuu!" is now Speed's motto as much as it is Ronaldo's, at least in the eyes of his youngest and greatest fans. He's streamed with Lil Nas X, and has kept the screaming and jumping around but tried to temper it to a more family friendly audience. That was enough to ensnare a very naive Sky Sports into joining forces.
Sky Sports are the dominant sports broadcaster in the UK, but in the past few years they have tried to reinvent themselves. Younger ex-pros like Micah Richards and Shola Ameobi have joined the pundits gallery, with Richards especially becoming a sweeping success. The old Soccer Saturday crew, all in their 60s (and one an embarrassingly loud anti-vaxxer and 4G conspiracy theorist) have been retired, replaced by pundits at least 20 years younger. The YouTube channel has been reinvigorated and stuffed with #content beyond standard highlights and replays, and there are even a few shows featuring YouTubers chatting all things footy despite a complete lack of experience or knowledge. It's appealing to the youth, and Speed seems like a hot ticket for that, until he isn't.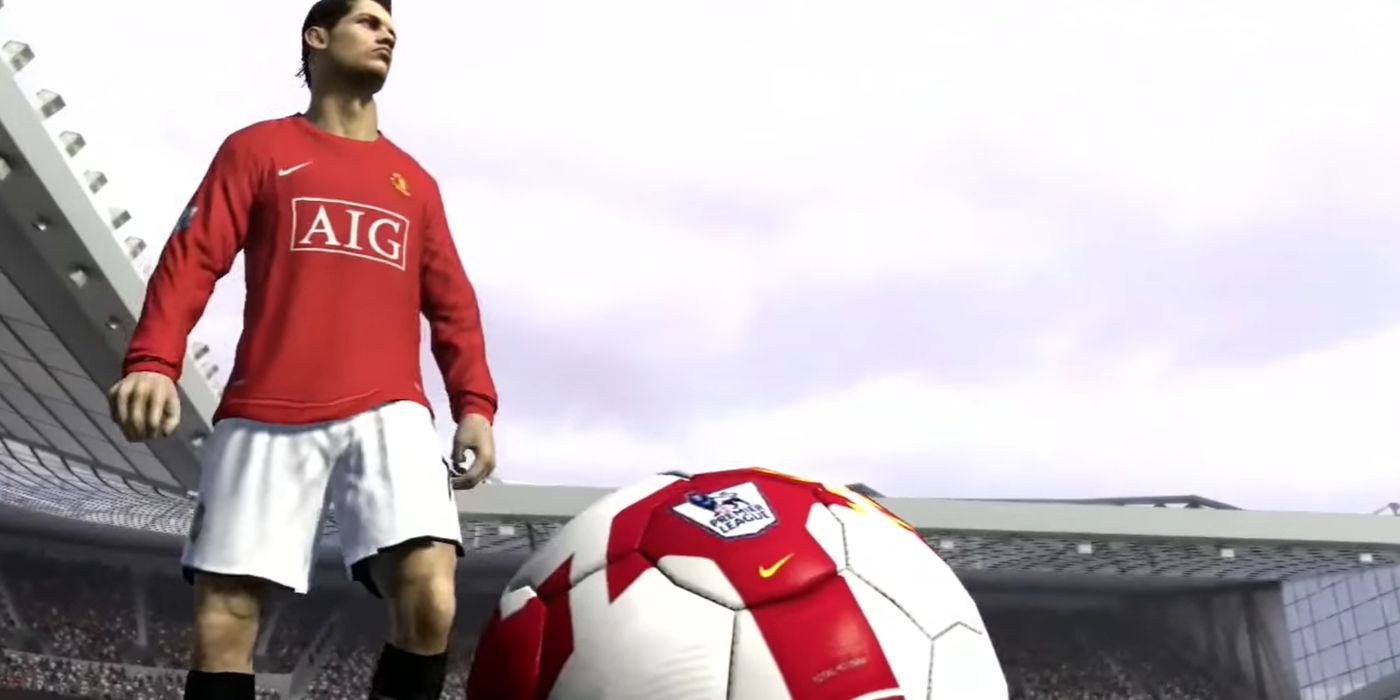 Speed attended Man United's recent Carabao Cup match against Aston Villa to meet Ronaldo, only to find he was not playing. He remained in England and attended their Premier League fixture against Fulham, where he posed in a Fulham kit then switched to Man United. Ronaldo was not in the match day squad, something Speed found out while in the press section with Sky Sports' match day reporter Geoff Shreeves. Upon reading the team sheet, Speed began to scream and curl up in a ball, all recorded by Sky with delight and uploaded to social media. He then headed to the punditry gantry and confused Dion Dublin for Paul Pogba, and continued to chat and pal it up with the Sky Sports presenters.
Sky made a big deal out of being friends with Speed, a little bit like an uncle showing you pictures from that time he bumped into that singer you like, what's his name, Edward Sheer? It was a fairly clueless presentation of Speed which only opened up room for the majority of Sky's audience to mock and pour scorn on Speed, while a few of his biggest fans pulled out their usual tactic to defend him, which is that he's rich.
A day later, Sky deleted any and all mention of Speed from social media or their website, once someone at the company did around 15 seconds of research and found all those things I listed above. It's baffling that a company as large and professional as Sky either did not know these things, or thought they were a reasonable risk to get the yoofs of the day on board. Traditional media needs to evolve in the long-term, but hopefully it can do so without needing to resort to the inane and obnoxious tactics of Speed.
Source: Read Full Article