Nintendo has revealed Tekken's Kazuya will officially join the Super Smash Bros. Ultimate roster on June 29, 2021.
Nintendo hit fans with an incredibly loaded Direct at E3 a couple of weeks ago. It revealed Metroid Dread, Breath of the Wild 2, and announced the next fighter who will join the Super Smash Bros. Ultimate roster. No successful Direct is complete without a Smash reveal, and this one added Tekken's Kazuya to the fight.
What wasn't revealed is when exactly Kazuya will be officially added to the roster and become a playabale character. That information has now been divulged, and you don't have long to wait. Smash players will be able to start dropping rivals off the side of Ultimate's many stages starting June 29, 2021. Yes, that is tomorrow. He will be the first character from the Tekken series to join the Smash roster.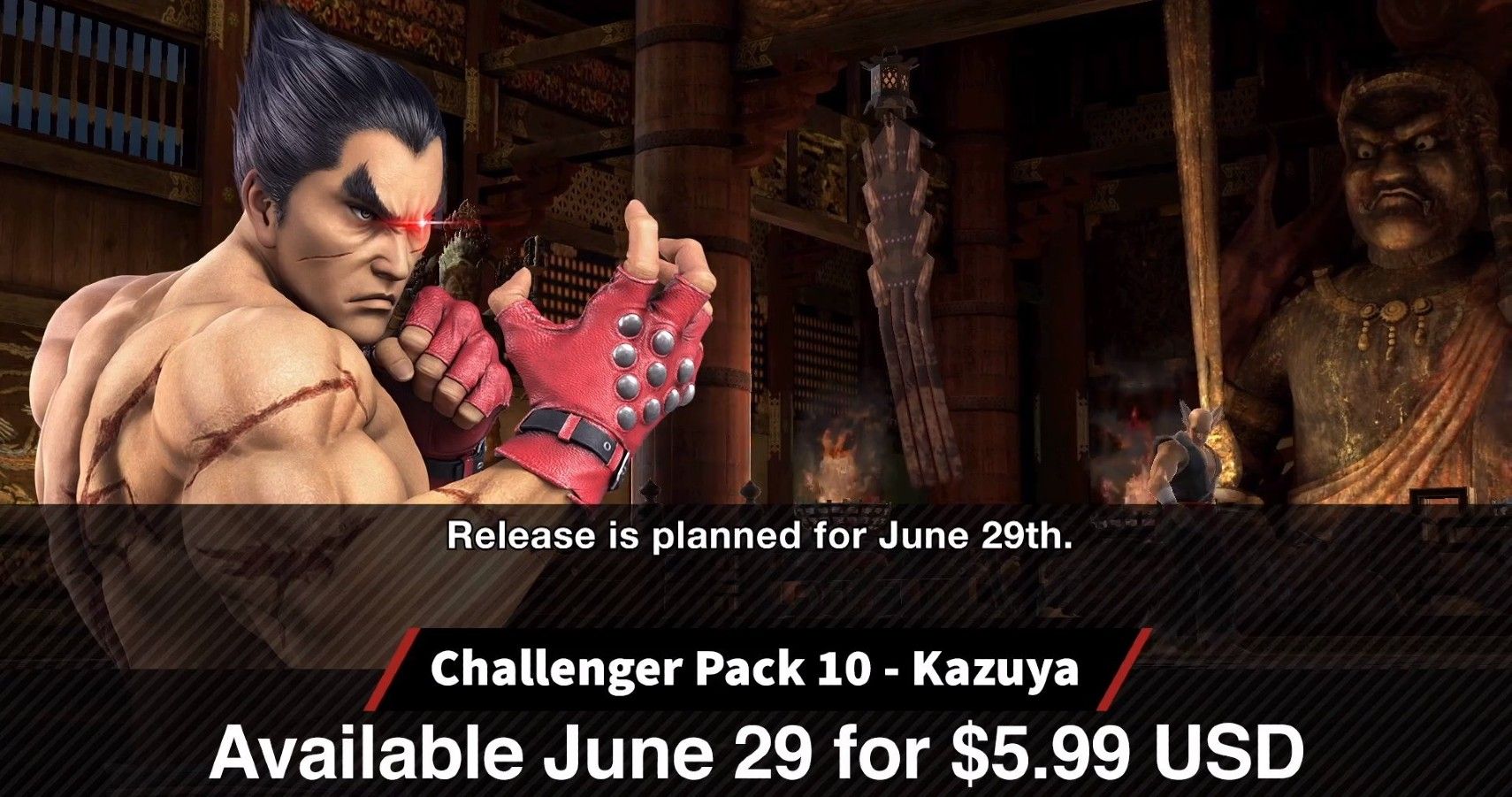 Kazuya is the tenth character to be added via Smash Ultimate's DLC and the fifth addition in the current Fighter Pass. He can be bought separately for $5.99, or by purchasing the Fighter Pass which will also unlock all other DLC announced for it so far. It will also grant you what might well be the final DLC fighter added to Ultimate whenever it's announced. If you already have Ultimate's Fighter Pass, Kazuya will be added to the roster automatically.
Kazuya appears to have fallen very much in the middle of hype and disappointment when it comes to Ultimate additions. He isn't the Rayman or Waluigi that a fan vote revealed players want most, but also wasn't received as poorly as Min Min from the ARMS series. If Challenger Pack 11 really is going to be the final fighter announced, players will be hoping it's someone in the former category to end things with a bang.
Halo's creators have admitted they would still love to see Master Chief in the game. Unless that deal is already in the pipeline, they've missed their chance at this point. Nintendo will have known who the next fighter will be for a long time. In fact, Smash director Masahiro Sakurai will have a figurine of them in a locked drawer right now. He admitted that he uses them to look at characters from angles their own games don't offer up.
Source: Read Full Article