Amidst all the excitement of Kirby and the Forgotten Land coming out towards the end of March, the cute pink puffball's official Japanese Twitter account teased an important detail we all forgot about: his 30th anniversary. Kirby's Japanese Twitter said that Nintendo and HAL Laboratory launched a website to commemorate the milestone anniversary, and teased that "a variety of activities [are] coming soon."
Details on how Kirby's 30th anniversary will be celebrated haven't been released. The only thing that came with the announcement and the teaser website, however, is an adorable 30th anniversary wallpaper you can download for free.
The wallpaper features all of the copy abilities Kirby has used in every game throughout the franchise's history. Although it doesn't showcase any of the abilities he gains from absorbing fighters in Super Smash Bros., you can see him holding doll versions of his Cappy friends Tiff and Tuff from the anime Kirby: Right Back at Ya! (Kirby of the Stars in Japan) if you take a closer look at it.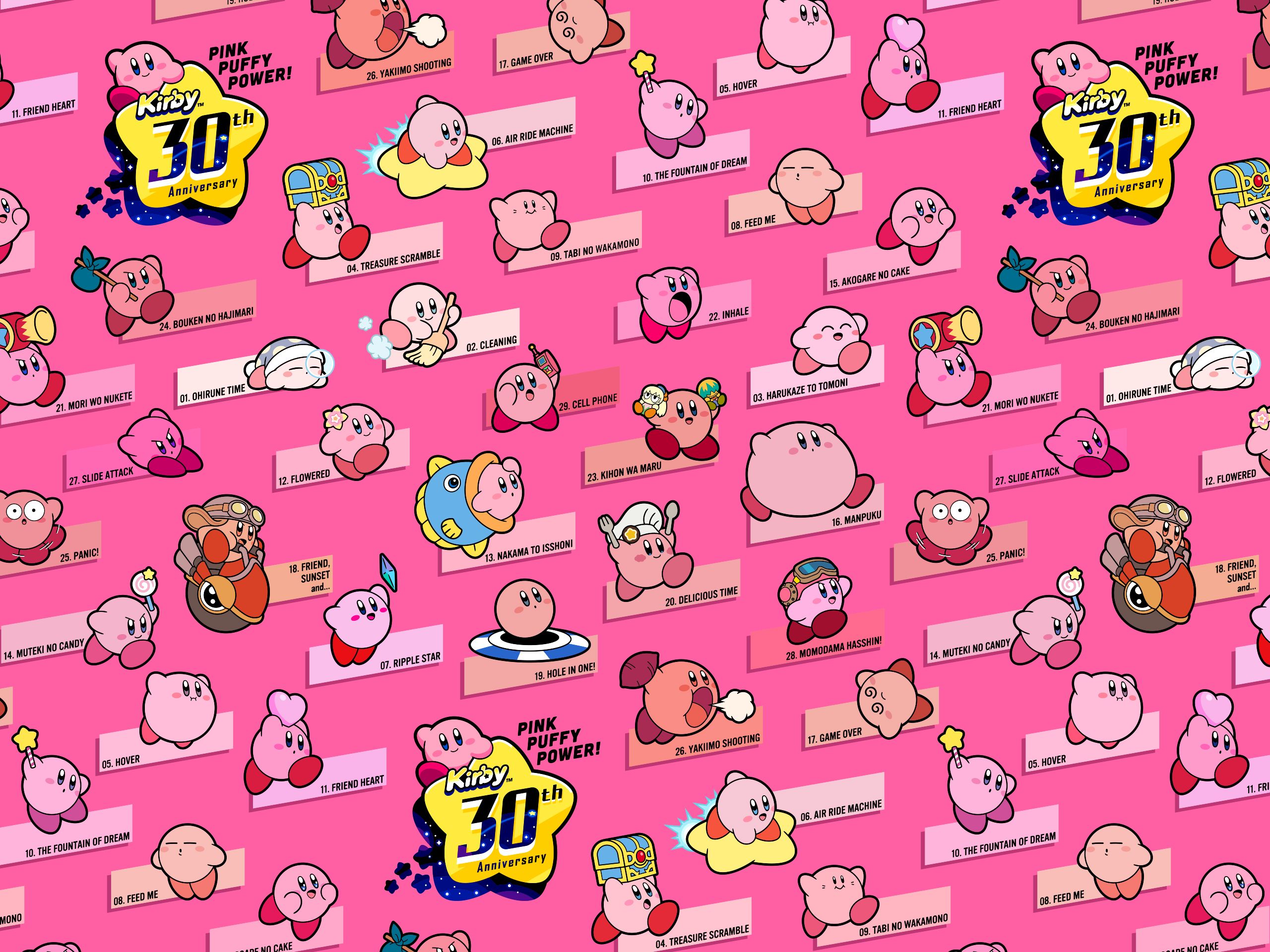 We may not know what Nintendo and HAL Laboratory have in store for Kirby's 30th anniversary, but we hope that they'll give out some details within the next few weeks or months, especially since the Kirby debuted on the Game Boy on April 27, 2022 in Japan with Kirby's Dream Land. In the meantime, we can count Kirby and the Forgotten Land as its big anniversary game. Nintendo released a new trailer for the game Wednesday morning featuring Kirby's new copy abilities, co-op, and a release date for March 25.
The weirdest thing to come out of Kirby and the Forgotten Land is the fact that the ESRB gave it a E10+ rating because Kirby may be using guns, or in its own words, "blaster-type pistols." Although that type of weaponry isn't necessary because of Kirby's cheerful and innocent demeanor, at least it didn't get a Teen rating like Shadow the Hedgehog almost did. But then again, he already uses a ray gun in the Super Smash Bros. series.
Source: Read Full Article