When fans clamour for a remaster or remake, it's usually because they want the opportunity to replay the game but with shiny, modern graphics and features. Unusually, Western Yakuza fans have begged for a remake of a game that most have never played — Ryu ga Gotoku Ishin. It was never localised outside of Japan, yet was known throughout the international fandom as being one of the best titles in the series. When Ryu Ga Gotoku Studio announced the remaster-remake hybrid Like a Dragon: Ishin, it answered those fans' prayers.
Ishin is set in historical Japan and focuses on real world figures and events, but with an RGG Studio make-over. The physical appearance and voice actors of popular Yakuza characters are used for the Ishin cast, and the game follows a dramatic, emotional plot that you'd expect in any Yakuza title, with plenty of comedy moments, but tied into actual events that took place. The original version had characters from Yakuza up until Yakuza 5, but this rerelease adds characters from Yakuza 0, Yakuza 6, and Yakuza: Like a Dragon, such as Yuki, Kanji Koshimizu, and Tianyou Zhao.
"We were really happy to have a chance to do it again," chief producer Hiroyuki Sakamoto tells me. "When we first made the game, we gave ourselves a lot of challenges to be difficult — to do very difficult and interesting things with the game — and people seemed to like what came out of that. So being able to revisit that, and then do things like localise and release it worldwide for a new audience, we're really happy to have that opportunity. We think overall we made a pretty good product, too."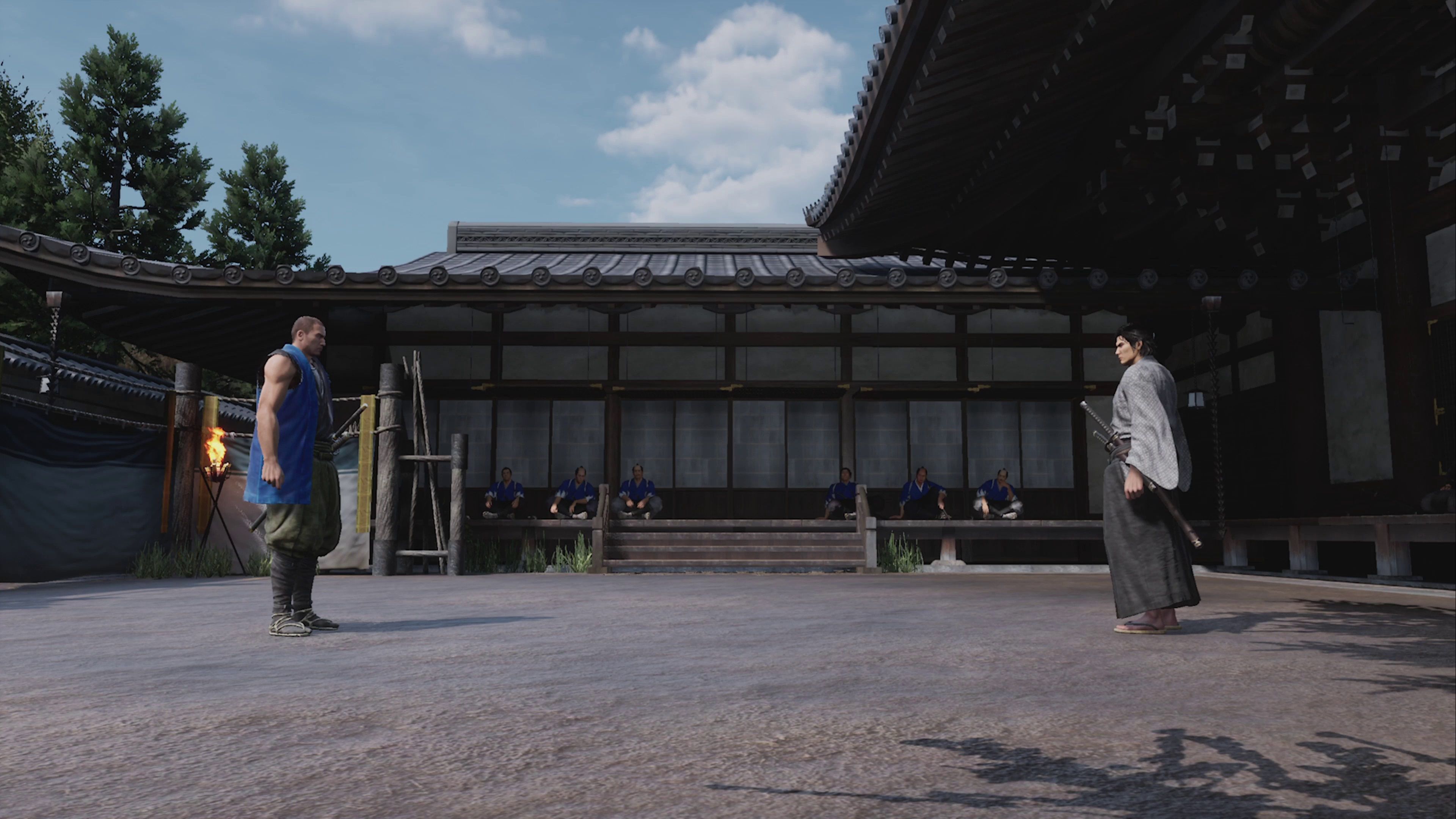 Ishin initially launched in 2014 in Japan, and though the Yakuza series had a firm fanbase in the West at that time, it wasn't until the launch of Yakuza 0 in 2017 that the series took off overseas. Sakamoto-san points to the success of Yakuza 0 as one of the series' turning points and how the localization team's hard work made Like a Dragon: Ishin possible.
"The reason why we didn't localise it initially was that at the time — and still now — we make games that are set in Japan that are about Japan," Sakamoto-san explains. "We already figured that's a really high hurdle for overseas players to experience, because understanding the intricate subtleties of a different culture is always difficult. Add to that the fact that you were this samurai and it's a historical thing, it would be even harder for most people to grasp. That is something that we initially thought, and that's why we released it in Japanese-only.
"That began to change around the time of Yakuza 0. When we localised that, the game was a pretty big hit overseas. After that, our localisation team kept working and kept building on experience, talent, and skill at doing localisation, and taking these difficult cultural ideas and transferring them over to other languages. It was that which was the main impetus for it. We had the localisation team tell us, 'We think we can handle historic settings, samurai, and the Bakumatsu period now', and that was a very strong indication that 'Hey, we can go and do this'."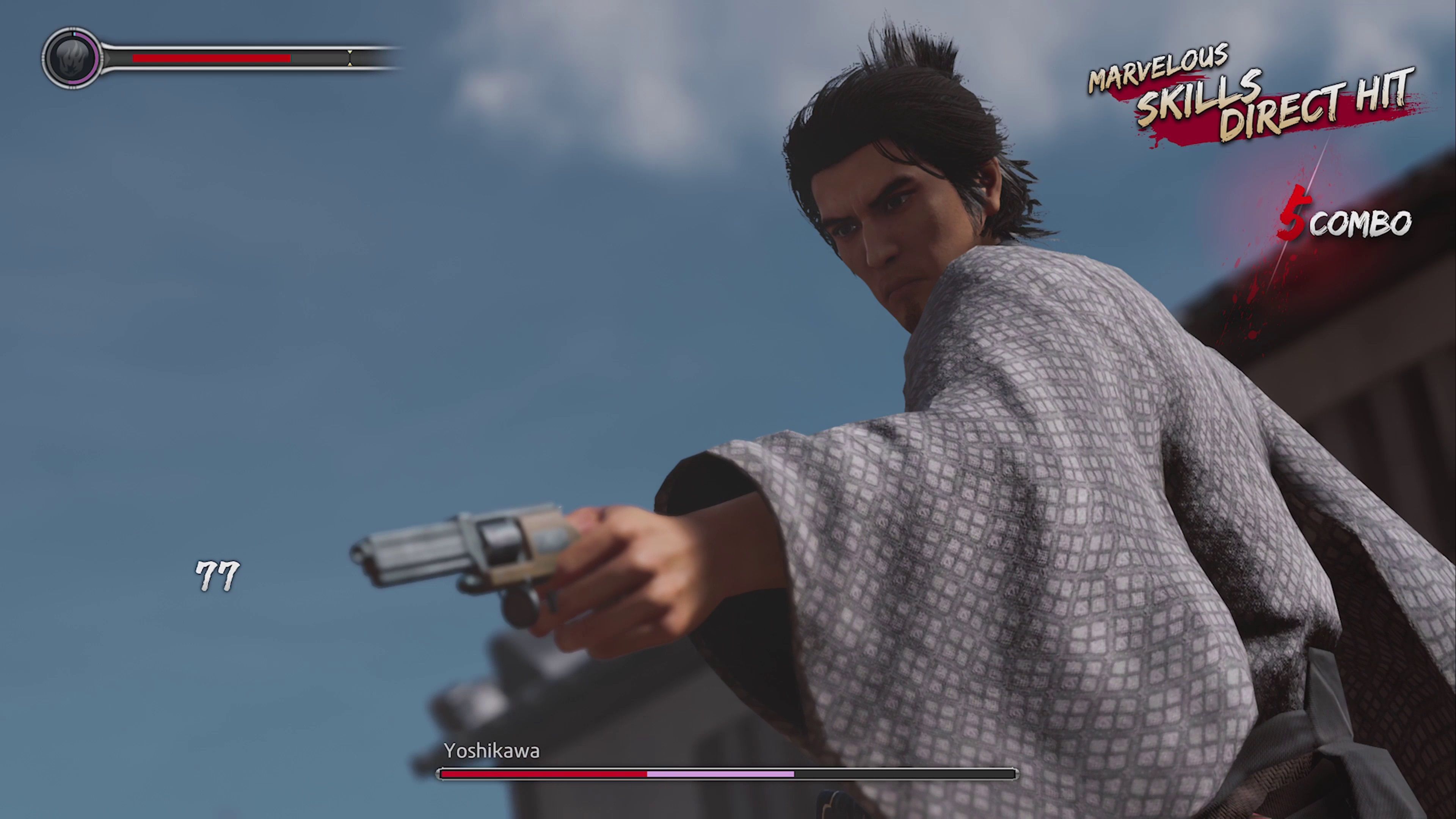 Ishin follows Sakamoto Ryoma, one of the most well-known samurai in Japanese history. The Bakumatsu period in which it is set saw the end of the Tokugawa shogunate and the start of the modern Meiji government. Though the narrative will help give context for the historical significance of this time, those wanting more will be able to refer to an in-game glossary to read about terms, places, and events in more detail.
"This game has a lot of historical figures and historical events in it, and it does a pretty good job of giving a very brief overview of the Bakumatsu period," Sakamoto says. "So my hope is that people will play this game they'll kind of get interested in, and it'll whet their appetite for more, and then they'll maybe look into it on their own."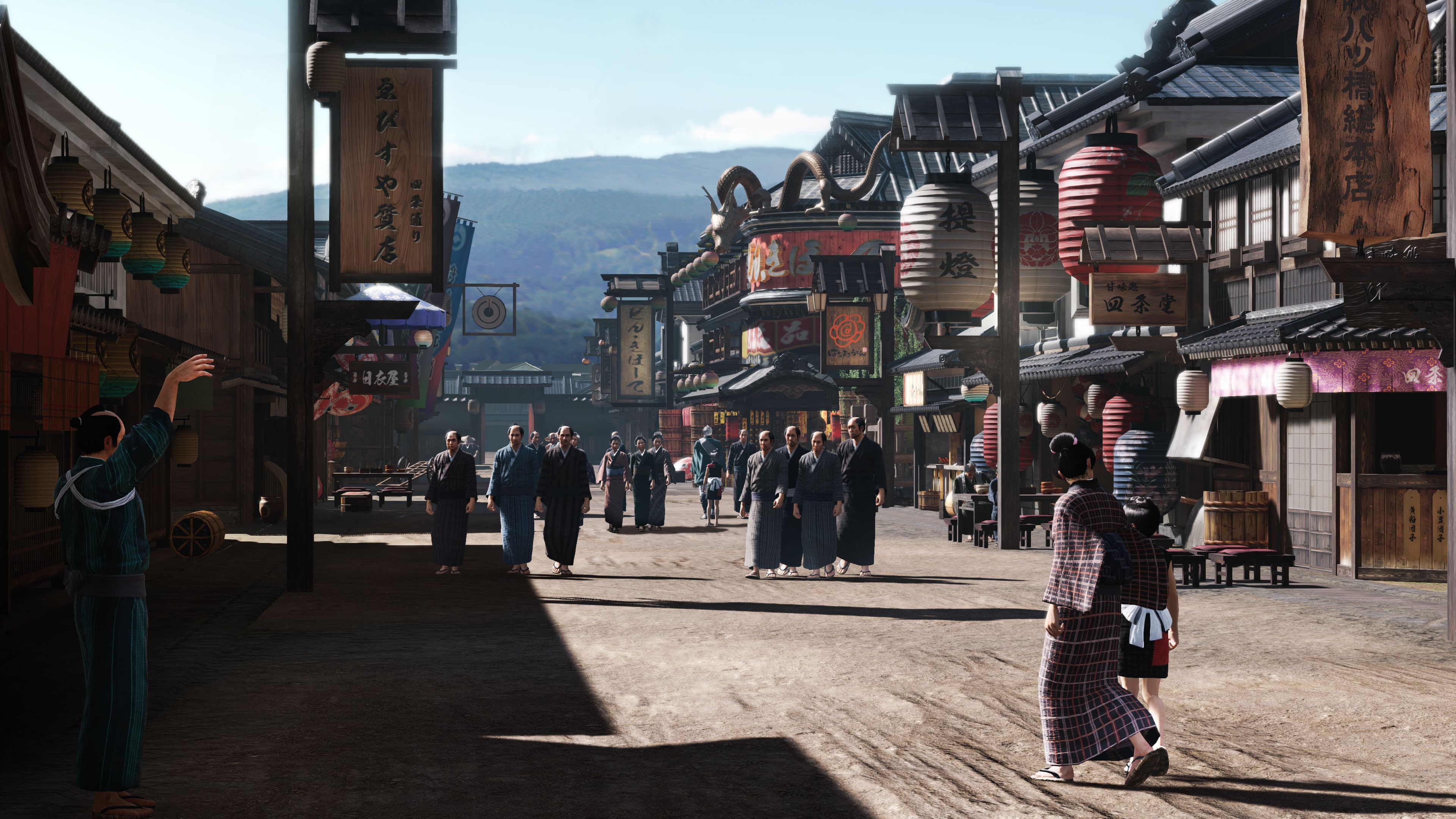 While Ishin will be new ground for many of us, others will be revisiting it for a second time, and RGG Studio has ensured it'll be a refreshing revisit for returning fans by introducing new content, re-built combat, remastered graphics, enhanced gameplay, and of course a host of new characters. The all-star cast is now fully up to date as the main series transitions from having Kiryu as its star man to being led by Ichiban.
"That was an intuitive venture," Sakamoto-san tells me. "We looked at how fans had responded to the characters we released in 6 and 7, and that was the largest thing that influenced our decision.
"Picking which character would be doing what in the game, and who would fit within the world, was also a difficult thing to do. When you think about the plot and what's happening, there are not many good evil, cool characters to appear in this story. It's a story about the Shinsengumi and all this other stuff, so these are people doing very bad things. We have a lot of people saying, 'Why didn't you include Kasuga Ichiban as a Shinsengumi' but Kasuga Ichiban isn't going to run around cutting people down for these beliefs. We thought, 'Okay, he'd be cool as Shinsengumi, but it doesn't fit his character, so we'll turn him into a trooper card'."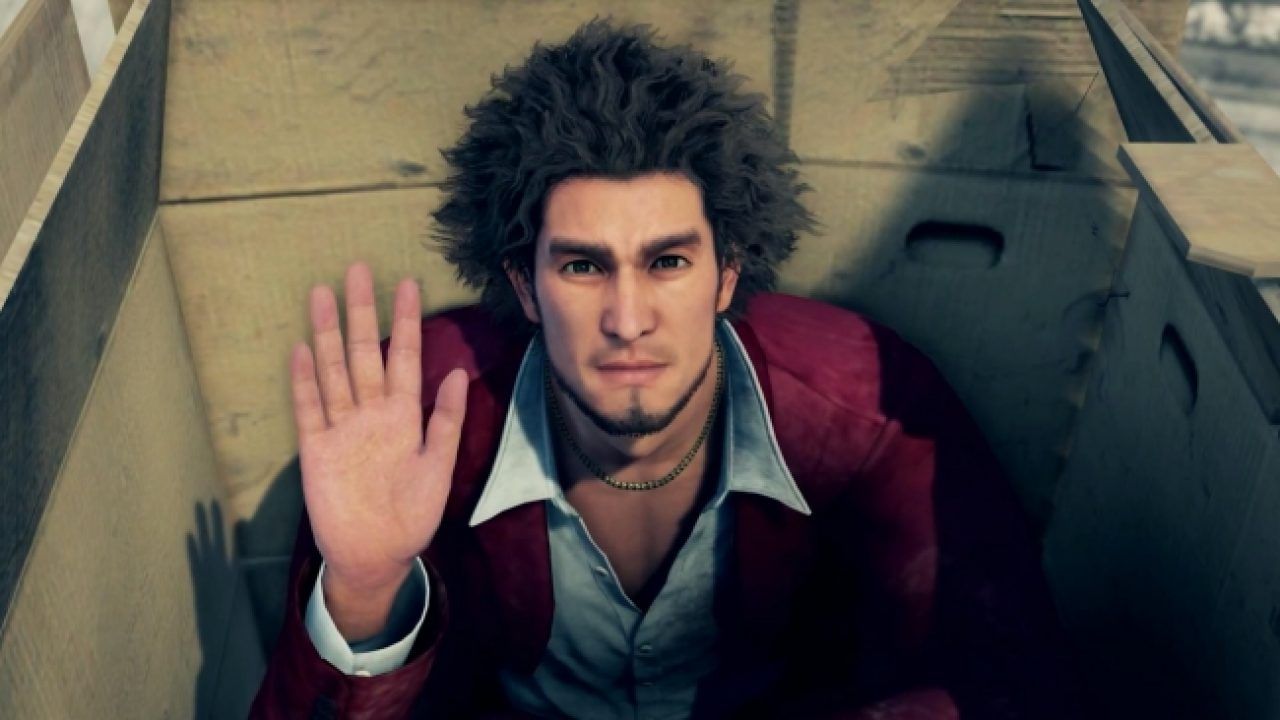 Like a Dragon: Ishin is the first RGG Studio to launch since the departure of Toshihiro Nagoshi, the creator of the Yakuza series. While many have wondered how the team shake-up would affect the future of the series, Sakamoto-san was quick to put our minds at ease.
"The Like a Dragon series has been something that we as a team have been working on for a long time at this point. Our team is efficient and talented at making these games, so even though our team structure changed a little bit, it hasn't affected anything in the way that we do things. Really, nothing has changed.
"The way we do things now isn't changing 'how' but about 'who'. We've had a lot of new, extremely talented, younger developers who have joined our studio, and having their abilities has helped our studio grow in very interesting ways. We've come together in a new cooperative venture. So it's like a generational shift. We're having younger, new, talented people come in, and that's pretty exciting."
Ishin was one of many Yakuza spin-off titles that never left Japan. As well as Kenzan, another game set in historical Japan, there were two PSP spin-offs that fell under the Kurohyo (Black Panther) title. These games followed a new protagonist, Tatsuya Ukyo, and were popular enough to warrant a TV series in Japan. Considering RGG Studio has now revisited Ishin, we asked if the Black Panther games could potentially see a remake or port in the future.
"At this point in time, we have no plans for it," Sakamoto-san says. "We developed it for the PSP, and they were very good titles for the PSP. I think if we wanted to develop something, we're not really looking at the past, we're looking to the future, and we think that we want to put our efforts and our priorities at making new titles for Like a Dragon."
Like a Dragon: Ishin launches on February 21, 2023 for PlayStation 4, PlayStation 5, Xbox One, Xbox Series X|S, and PC.
Source: Read Full Article