Quick Links
Friendship Quests In The Village
Friendship Quests In The Forest
Friendship Quests In The Mountain
Friendship Quests At The Beach
Friendship Quests In The Swamp
Other Friendship Requests
With friendship serving as the primary mechanic in Lonesome Village, it's no surprise that you'll find yourself completing a lot of requests for the local animals. Because freeing them from their Tower prison wasn't favor enough, right?
Either way, everyone you've freed will return to the village of Ubhora, where they can be visited at their house and befriended. These bonds are formed through fetch quests for normal NPCs and by spending money with shop owners, but since you need friendship to continue saving new friends, it's a worthwhile use of your time to make some pals around town.
The Friendship Mechanic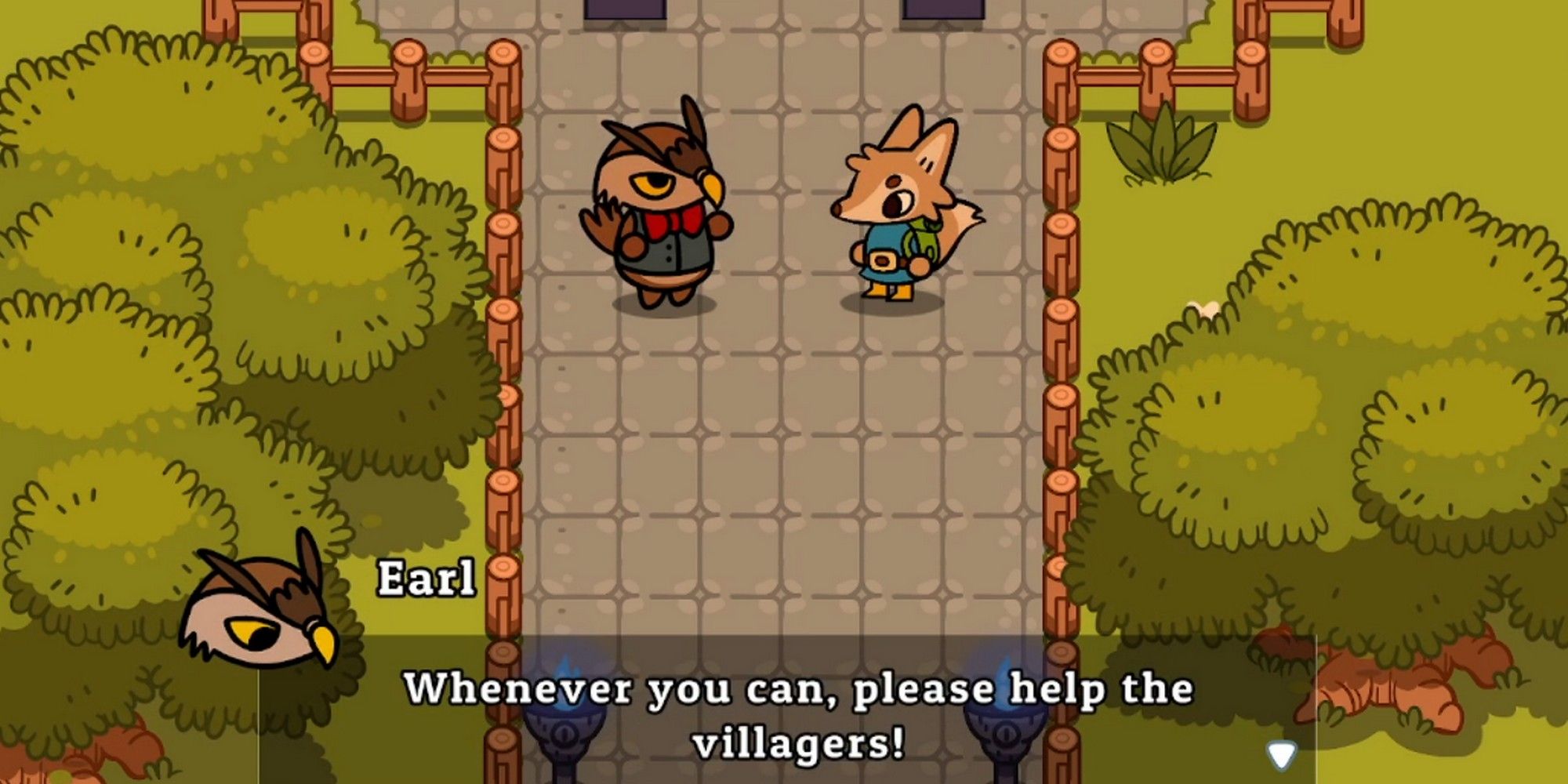 Your journey with an NPC begins when you free them from the Tower. After they've given you their brief introductory spiel, you see them exit the Tower, and from then on, you can find them in or in the vicinity of their home someplace around Ubhora.
They tell you the area in which they live, but for a complete look at who's where, your map is labeled with where villagers live, as well as if they have a quest for you. These will be separated into three subcategories, with ones denoted by a gold star being necessary to advance the story. Other quests give more background to the world of the game, while others simply advance the heart ranking of whoever you've helped.
It's important to note, however, that in order to level up the friendship of shopkeeper NPCs, you need to patronize their shops. The dollar amount you need to spend seems variable, so prepare to part with some gold in exchange for not only cool furniture and supplies, but also for friendship as well. They may sometimes ask for food before they can get to work, so check out our resource guide if you need help with locations.
Additionally, when you rescue a family or group of animals all at once from a floor, the collective friendship is leveled up by talking to the leader of the group. For example, though you can talk to Benji the banker pig's children, they offer no quests and don't have individual friendship meters. However, once you've maxed Benji's friendship, he and his children will appear in the Polaroid with Wes. Whoever spoke to you in the Tower after you rescued the group is who you'll need to talk to.
Several of these requests will involve bringing flowers back to the NPC giving you the quest. For a full rundown on how to garden in Lonesome Village, check out our full Guide To Gardening.
Friendship Quests In The Village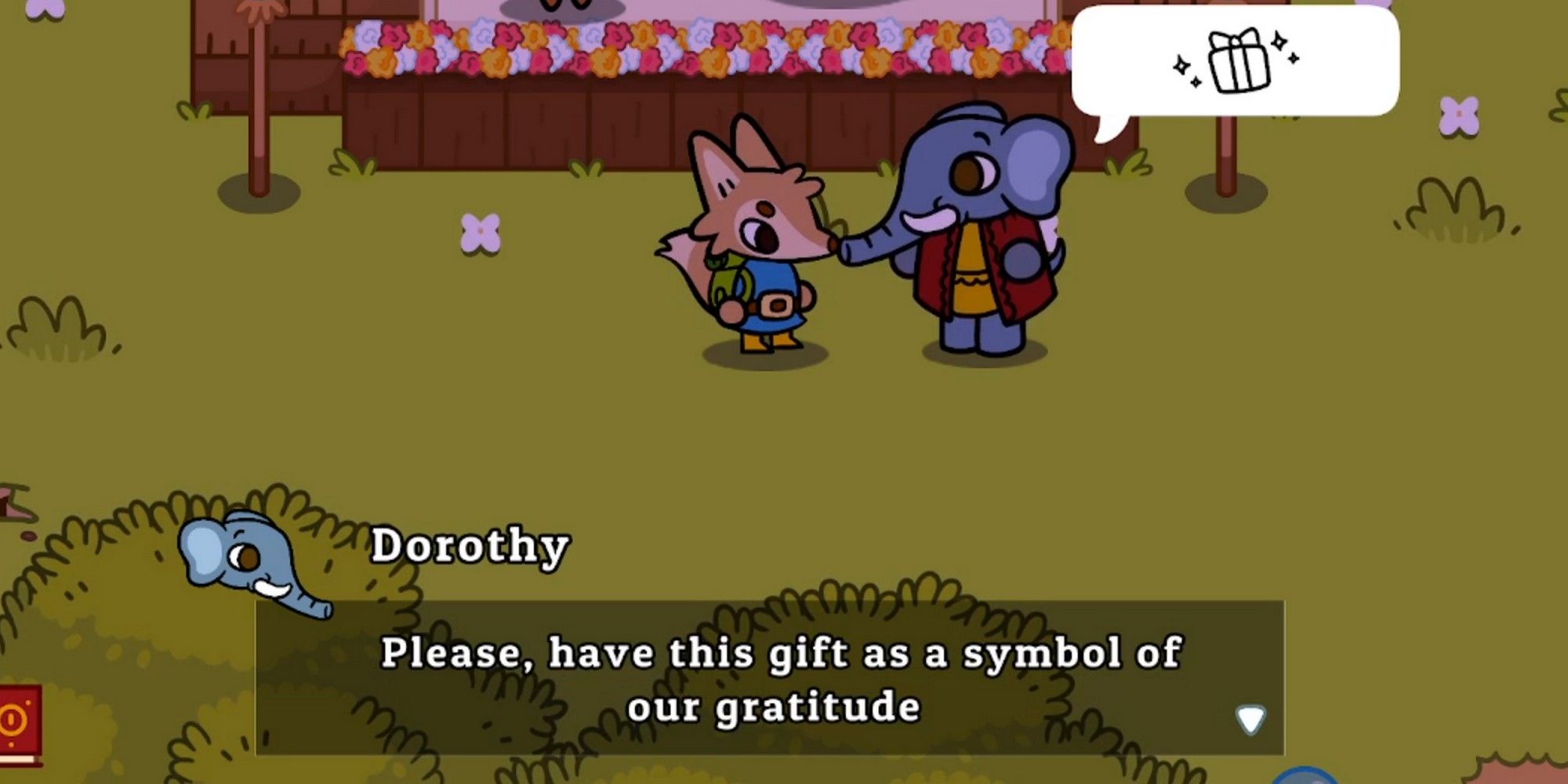 Below are the NPCs who live in the village of Ubhora, as well as what they're asking for as part of each quest and what they're offering Wes in return in addition to closer friendship.
For this guide, hearts are an assumed reward for these quests. Every quest will pay out hearts with the NPC who gave it to you, so we'll list what they offer beyond that in our guide.
NPCs In The Village
Name
Request
Reward
Earl
5 Twigs
The first fishing rod
Photo of the monster statue from the final level of the Tower
Link's outfit
Catniss And Yoko
3 Pink Fish
Your shovel
5 Carrots
35g
Yarn
Key
Cogs
Postal Outfit, 75g
Cat toy
50g
Dorothy And Her Band
Lollipop
25g, Key
Small Guitar
100g
Row And Minerva*
2 Succulents and 3 Bamboo
10g
3 Caladium and 3 Orchids
10g
Row is the exception to the shopkeeper rule; his friendship is leveled up by giving flowers to his daughter, Minerva.
Friendship Quests In The Forest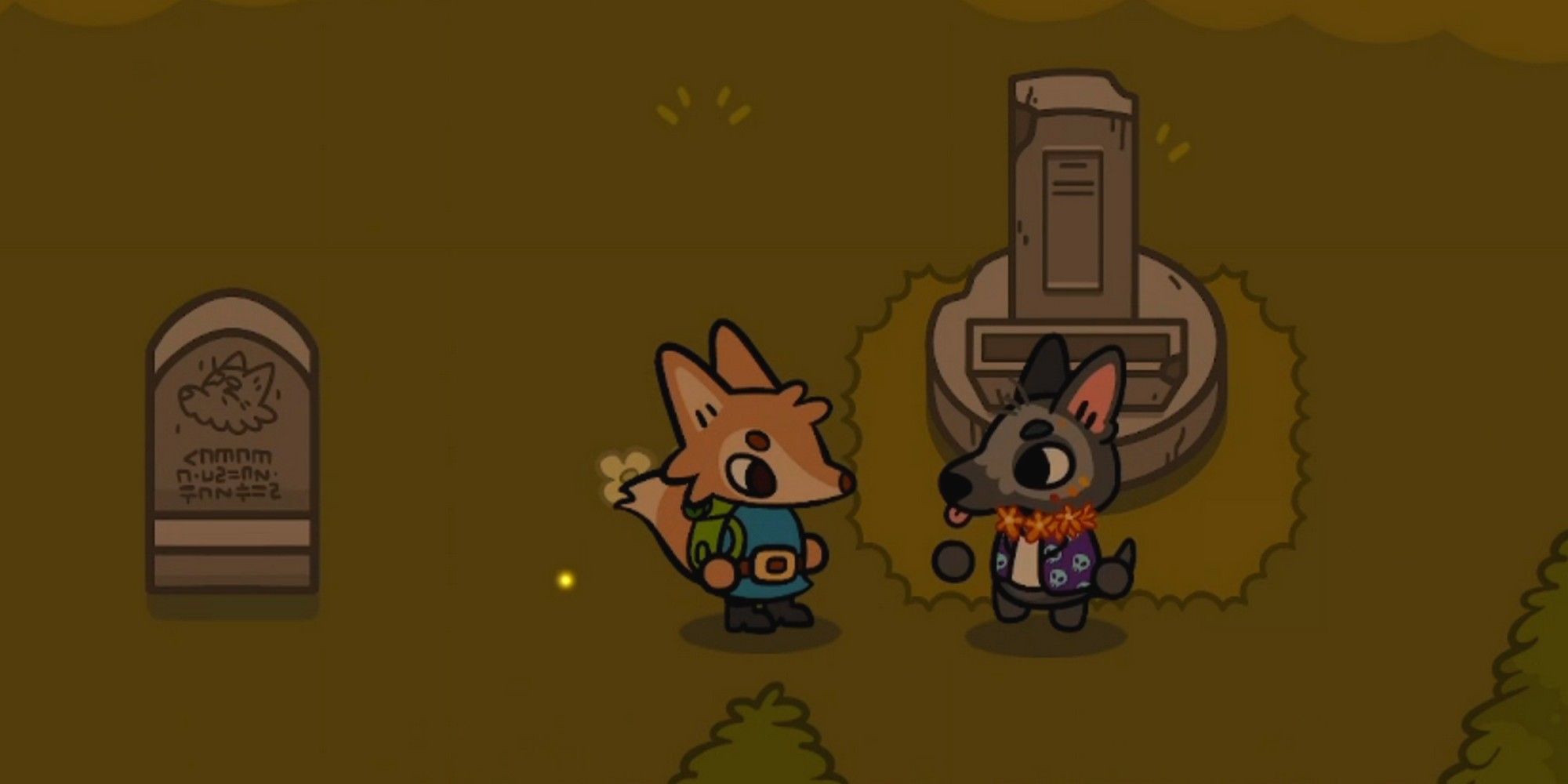 Between resource hunting, visiting Justin for woodworking, collecting food from the café, or just navigating through town, you can bet on Wes visiting the Forest quite a bit. While you're there, check in periodically with the following NPCs for new quests.
NPCs In The Forest
Name
Request
Reward
Noise
15 Berries and 5 Apples
25g
3 Figs, 3 Strawberries, and 3 Bananas
35g
3 Oranges, 3 Pomegranates, 3 Pears
35g
Mocty
4 Orchids
25g, Key
5 Sunflowers
60g
6 Roses
Keytar, Song
6 Tulips
75g, Key
Ms. Sue
3 Pear Jams
Tarot Cards for the last shrine floor
Crystal Ball
Blue Potion
Photo of the ghost in the Graveyard
Green Potion
Book of History
100g
Friendship Quests In The Mountain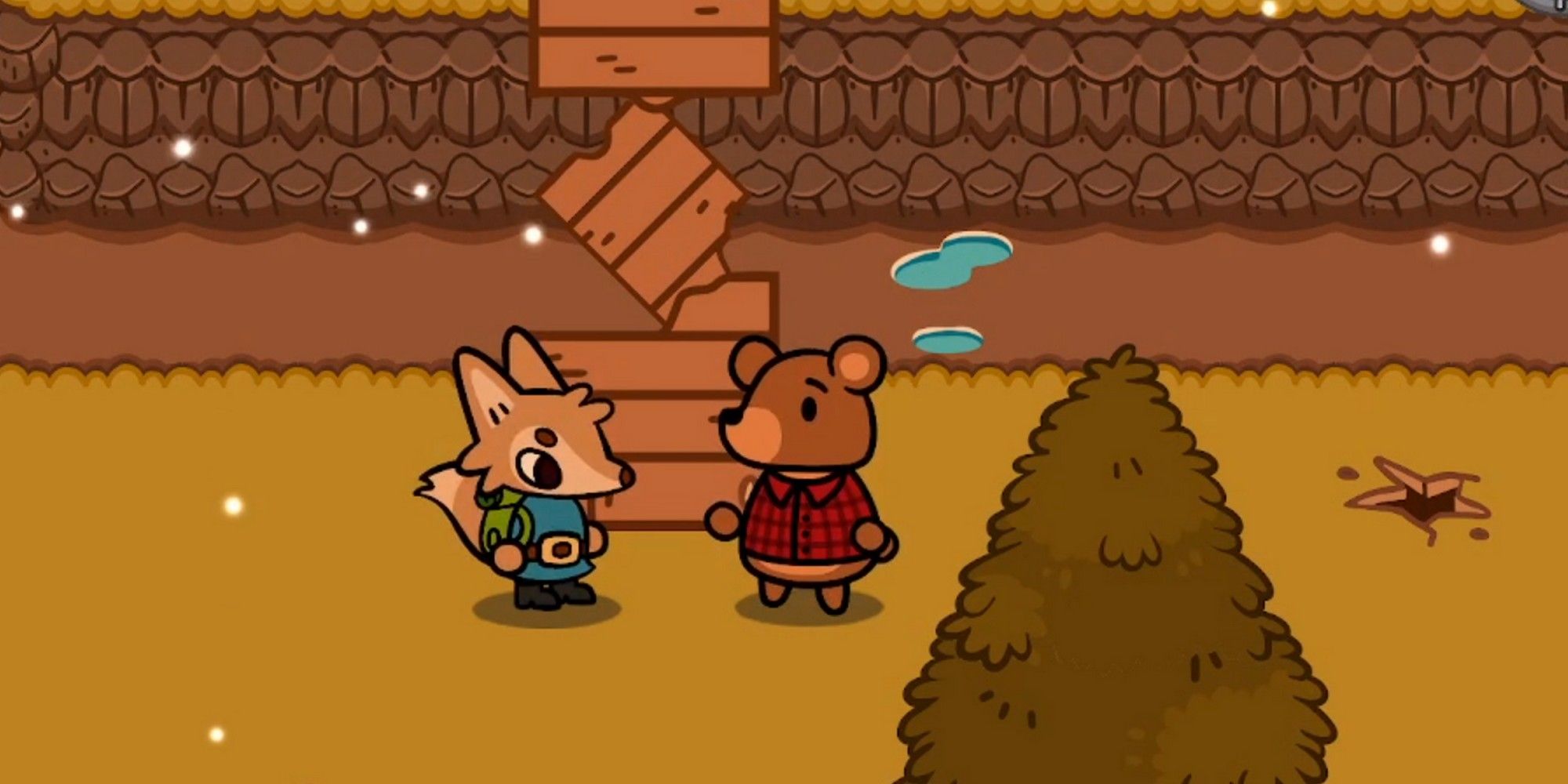 The busiest area of Ubhora outside the Village itself, the Mountain is a rather populous area populated by a collection of vastly different, interesting NPC villagers. From blacksmiths to alchemists, settled families to wandering warriors, here's everyone who has a quest for you in the Mountain.
NPCs In The Mountain
Name
Request
Reward
Pete
A toy car
50g
A robot toy
(No additional reward past hearts)
Jenko
Photo of the eagle statue in the Desert
50g
Photo of the piranha plant in the Swamp
Frog Toy
Photo of the dragon statue in the Jungle
Key
Caly
Hylian Shield and Crossed Swords from Robert's
The tools for Gama King's men
Princess Crown
The book for Ms. Sue
Cooper
Blue Potion
Key
Green Potion
50g
Purple Potion
Día de los Muertos sugar skull
The Moles
Crossed Tools from Robert's
Golden Pickaxe Handle
2 Amethyst, 2 Emerald, and 1 Ruby
The gem for Didi's engagement ring
Friendship Quests At The Beach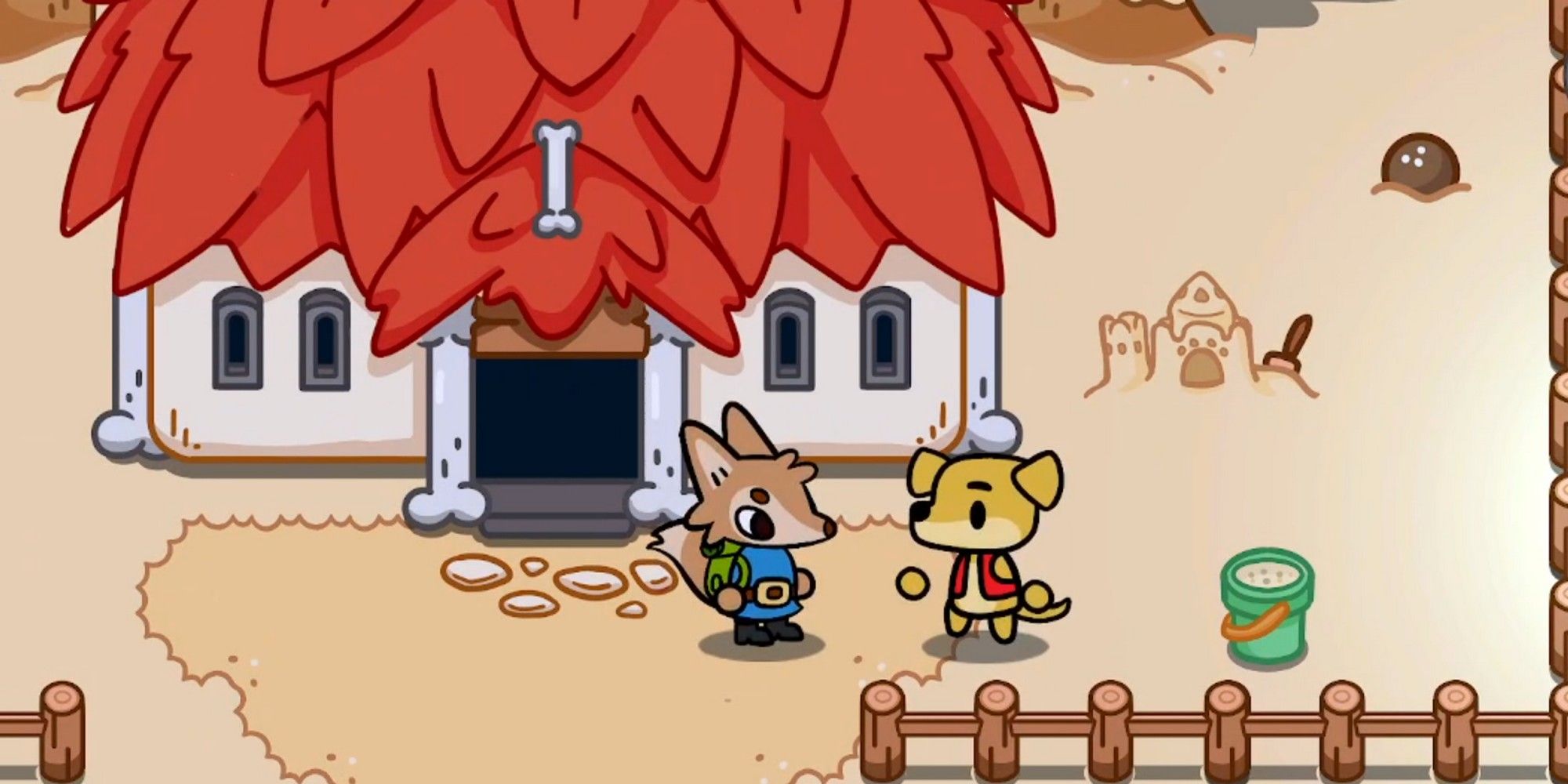 Serene and scenic, the Beach offers quite a lot in the way of resources, fishing, and NPCs to befriend. Below are the following NPCs who live on the Beach, as well as what they'd like from you.
NPCs At The Beach
Name
Request
Reward
Matoka
Her Bow
Key
Potted plant from the jungle
75g
Gama King
Equipment for his soldiers
Key
1 Frog Toy
50g, Key
3 Frog Toys
Saxophone, Song
3 more Frog Toys
Pirate Costume
Ned
1 Flounder and 1 Squid
40g
Metal Detector
50g, Key
Flich
1 Green Fish, 1 Pink Fish, and 1 Shrimp
Second Fishing Rod
1 Marlin, 1 Sea Cucumber, and 1 Goldfish
Third Fishing Rod
Fish Anna out of the ocean
300g
Friendship Quests In The Swamp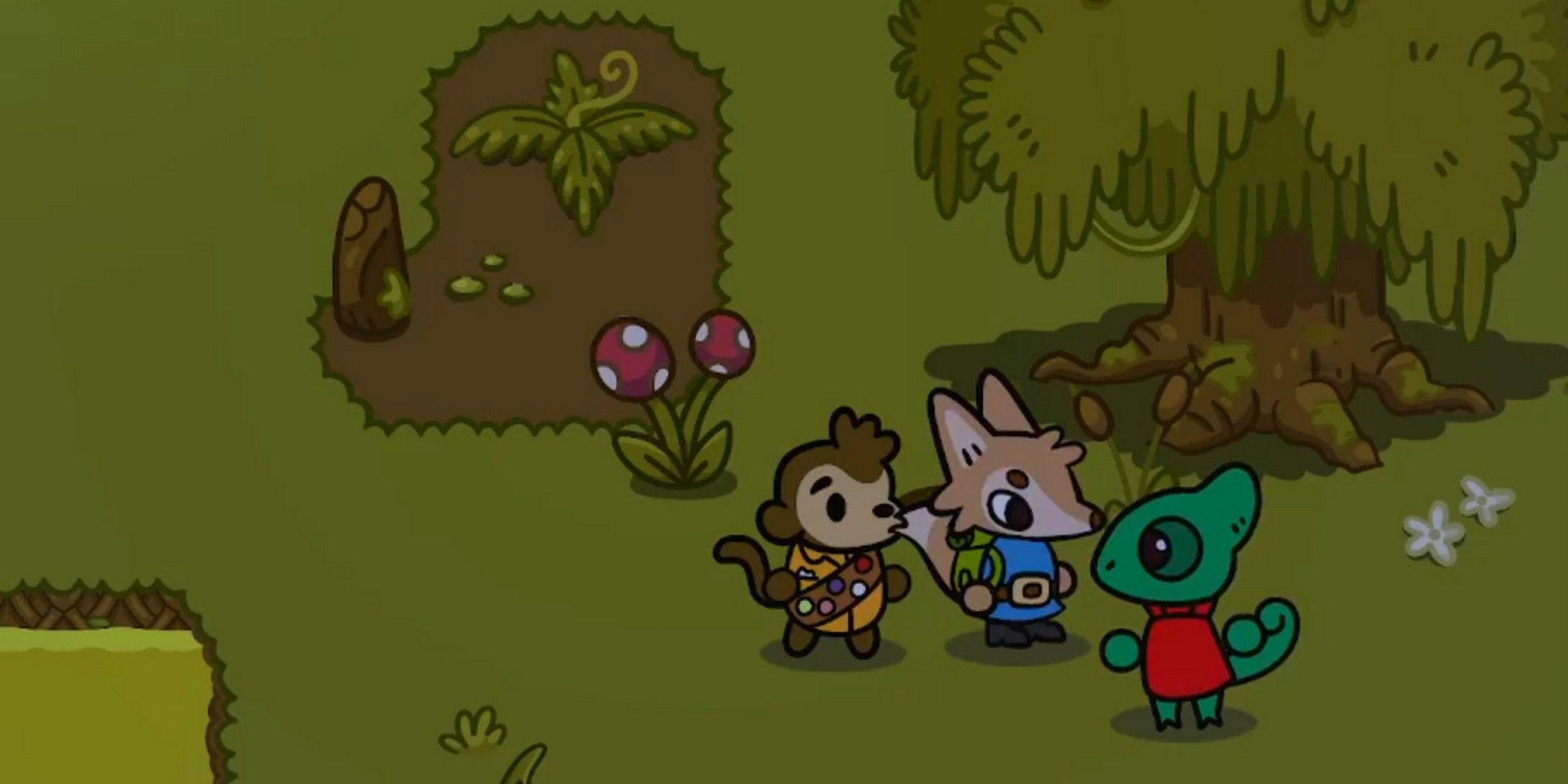 Though you don't get into the Swamp until about halfway through the game, there are a handful of intriguing NPCs waiting here to befriend.
NPCs In The Swamp
Name
Request
Reward
Micry
Playing Hide and Seek (Three Times)
30g, Key
50g, Frog Toy
Ninja Outfit
Atzin
1 Red Jelly and 2 Orange Jellies
75g
2 Pie Slices and 2 Long Banana Cakes
100g
1 Long Banana Cake and 1 Red Jelly
120g
Lilly
5 Strawberries and 10 Apples
25g
10 Oranges and 10 Bananas
35g
10 Pomegranates and 10 Figs
55g
Other Friendship Requests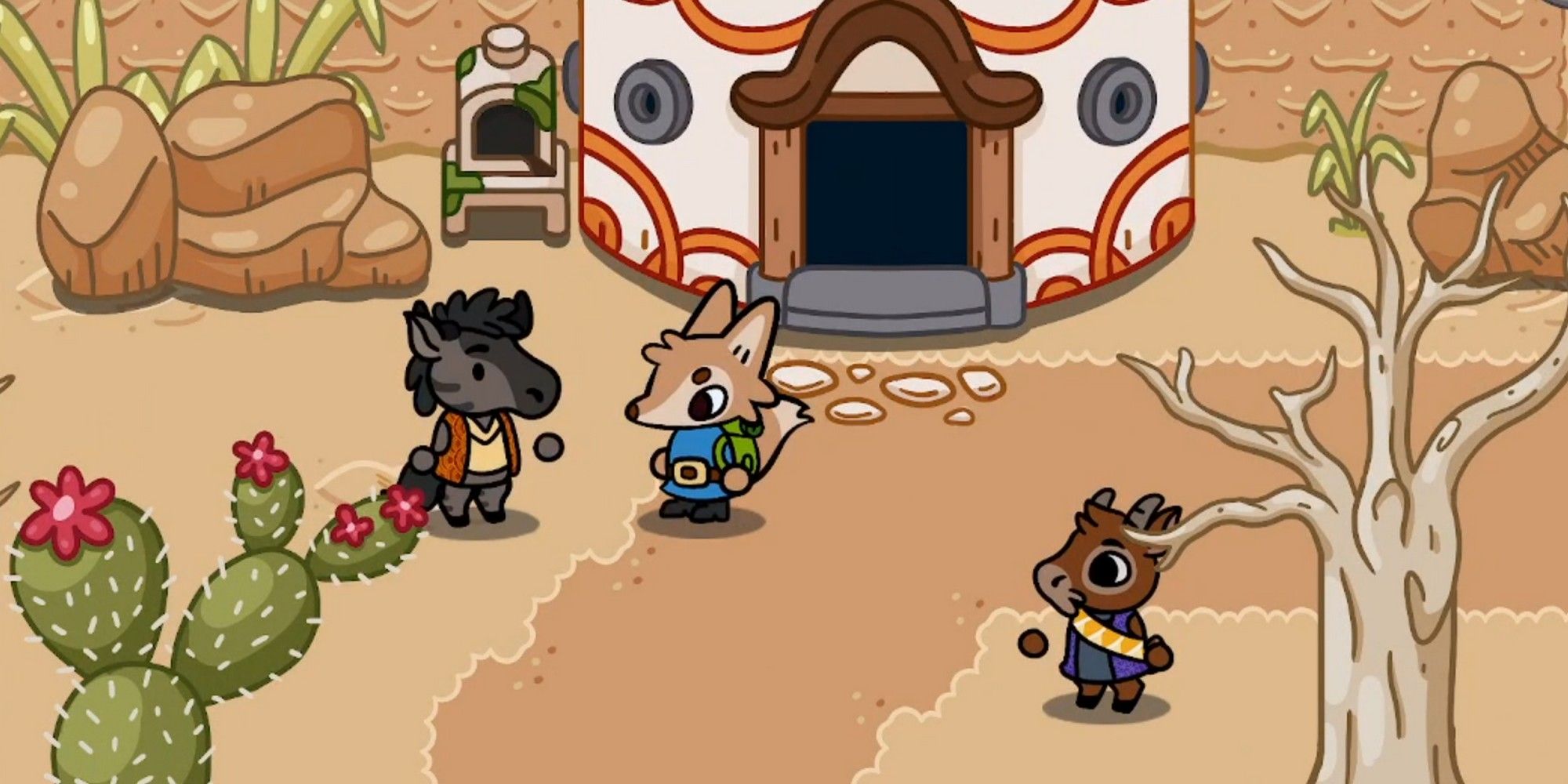 While the Desert and the Jungle both have their purpose to serve for the story of Lonesome Village, in terms of NPCs, both areas are pretty sparse. There's only one animal with a quest in each area, so we combined them into one table for you below.
Miscellaneous NPCs
Name
Location
Request
Reward
Didi
Jungle
1 Tulip and 3 Roses
Flute, Wind Song, Jungle access, fast travel
Engagement Ring
300g
Nash
Desert
Photo of the dinosaur fossil in the Mines
Key
The nozzle and glass for his milkshake shop
50g
A slice of pie
75g, One milkshake
2 Red Jellies
Another milkshake
Now that you know where everyone is and what they want, go forth and make some friends.
Source: Read Full Article