After being led to believe Marvel Ultimate Alliance 3's next DLC pack would arrive before the end of the year, a Nintendo eShop listing in Japan would suggest otherwise. According to Siliconera, the Japanese eShop listing for MUA3's DLC has been changed from 2019 to 2020.
DLC packs two and three are now both being advertised as having 2020 release dates. Even though the US eShop still has DLC pack two listed under a 2019 release date, the assumption is that the release of UA3's next batch of heroes will be delayed worldwide. Considering we've heard nothing from Nintendo of America on the matter, this is likely the case.
As for when and what we can expect from the next DLC packs, apparently the next one will be X-Men-themed, and the one after that will feature the Fantastic Four. Pack two should be here by the end of April, and Silver Surfer and co. will land in-game before the end of July. That is providing everything goes to plan from this point on and those release dates don't get delayed further.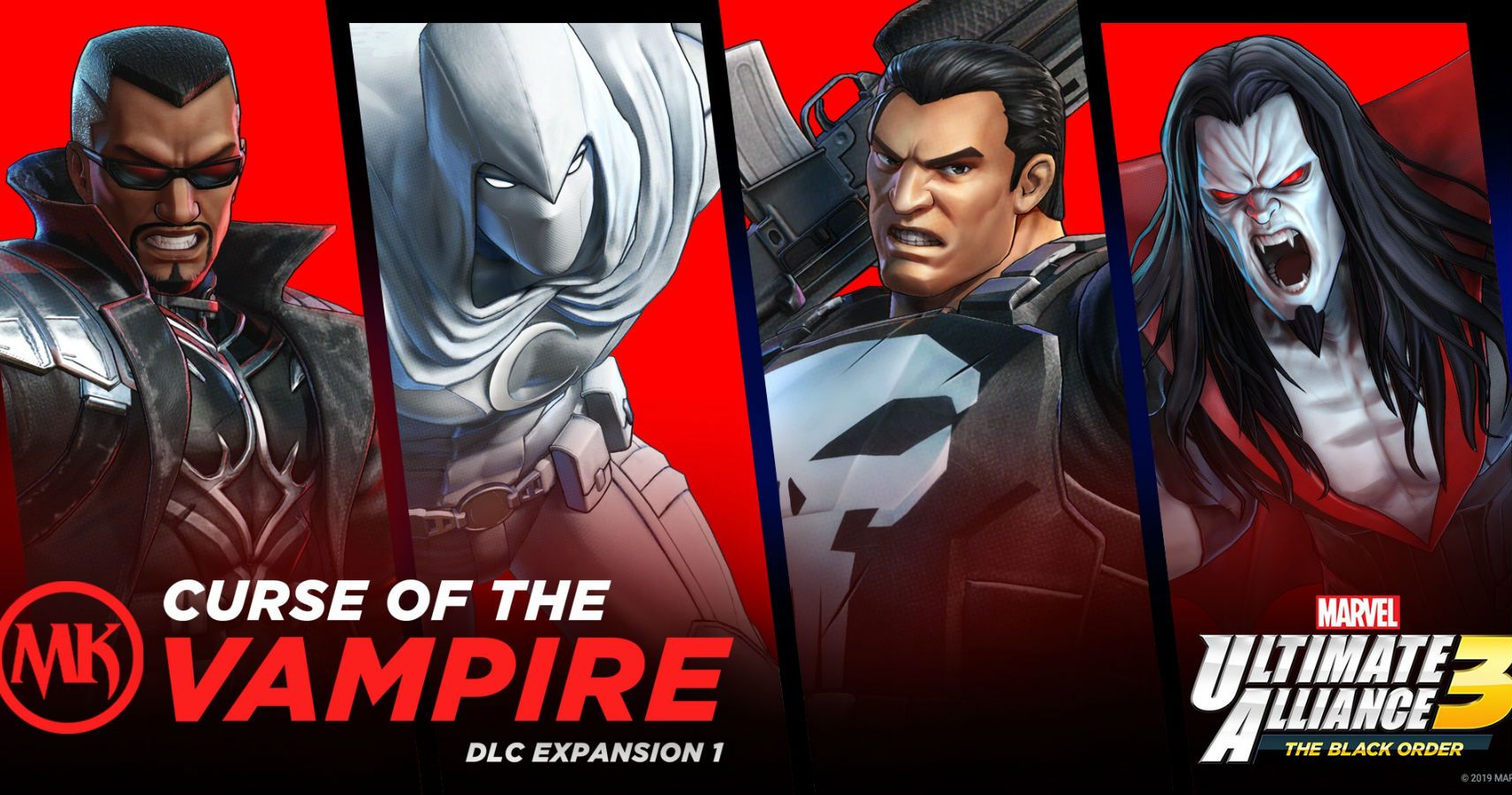 The roster of heroes on UA3 is an extensive one, yet there are plans to make it even bigger. The first DLC pack arrived earlier this year and featured Punisher, Blade, Moon Knight, and Morbius. The intention was to release DLC pack two of three before the end of 2019, or at least that's what players were led to believe.
As the Marvel Cinematic Universe has picked up traction to the extent that nothing else in Hollywood matters (or at least that's how it feels), it makes sense that the video game industry gets in on the action too. Although games featuring Marvel heroes have been a thing for far longer than the MCU, the focus on the newer games has been kicked up a notch.
Marvel's Spider-Man, for instance, is a prime example. A PlayStation 4 exclusive that wowed comic book fans and broke all sorts of records, Spider-Man went on to receive numerous "Game of the Year" awards in 2018. Square Enix will be hoping to do the same next summer when its take on the Avengers is unleashed across all platforms.
For Marvel gamers who can't wait until then, well, Marvel Ultimate Alliance 3 has more than filled that gap.
Source: Read Full Article