The deadly shooting in Buffalo, New York which claimed the lives of 10 people on May 14, 2022 has been traced back to an 18-year-old white male going by the name of Jimboboiii on social media who apparently planned the attack on Discord before streaming the tragic events on Twitch. The shooter who carried out the attack, Payton Gendron, has been taken into custody by police who described his actions in terms of "racially motivated violent extremism." Gendron has been charged with multiple counts of murder.
The shooting took place at Tops Friendly Market on Jefferson Avenue. According to the Associated Press, Gendron drove up to the supermarket in a vehicle where he shot four people in the parking lot, killing three. The shooter then entered the store, firing on people at random. Police Commissioner Joseph Gramaglia said during a press conference that Gendron was wearing "tactical gear, a tactical helmet, and a camera that he was livestreaming what he was doing."
Witnesses Braedyn Kephart and Shane Hill described how they were just pulling into the parking lot as Gendron was leaving the Tops Friendly Market location. "He was standing there with the gun to his chin," Kephart said. "We were like what the heck is going on? Why does this kid have a gun to his face?" Kephart went on to describe how Gendron "ripped off his helmet, dropped his gun, and was tackled by the police."
The shooter previously published a long manifesto containing a variety of racist viewpoints and opinions that points to 4chan as the source of his radicalization. "There I learned through infographics, shitposts, and memes that the White race is dying out, that blacks are disproportionately killing Whites, that the average black takes $700,000 from taxpayers in their lifetime, and that the Jews and the elite were behind this," Gendron wrote. The manifesto included detailed instructions for the mass shooting. Gendron apparently discussed his plans with friends and followers on Discord.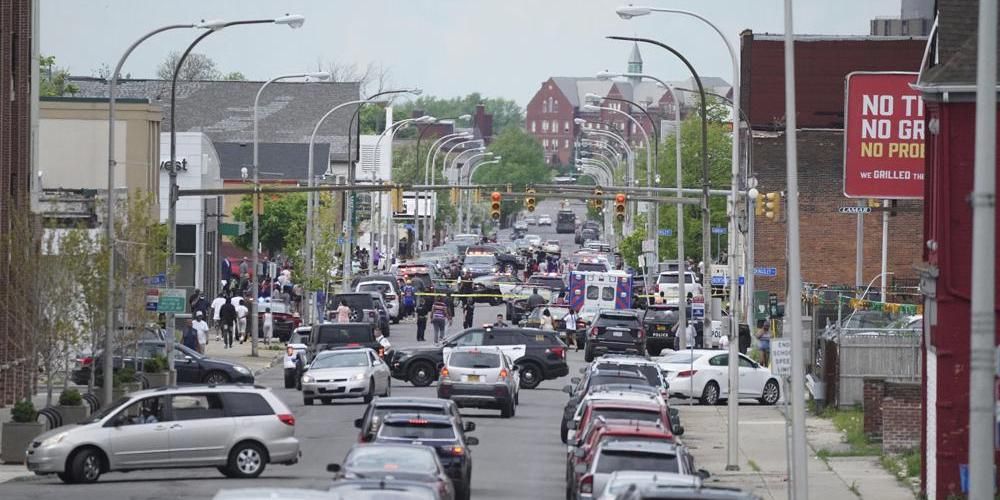 "This is the worst nightmare that any community can face and we are hurting and we are seething right now," Mayor Byron Brown pointed out during a press conference. "The depth of pain that families are feeling and that all of us are feeling right now cannot even be explained."
Twitch was quick to issue a statement on the matter. "We are devastated to hear about the shooting that took place this afternoon in Buffalo, New York. Our hearts go out to the community impacted by this tragedy," Twitch told Kotaku. "Twitch has a zero tolerance policy against violence of any kind and works swiftly to respond to all incidents. The user has been indefinitely suspended from our service and we are taking all appropriate action including monitoring for any accounts rebroadcasting this content."
Footage of the incident has been removed from Twitch. "We extend our deepest sympathies to the victims and their families and we will do everything we can to assist law enforcement in the investigation," the company noted.
Source: Read Full Article