Meta is making changes to both Instagram and Facebook to prevent "suspicious" adults from interacting with teens. The changes being tested on Instagram will prevent adults from using the message feature for anyone under the age of 16 (or 18 in certain countries), while Facebook is strengthening the privacy settings of all new teen users.
For Facebook, new accounts under the age of 16 (or 18, depending on their home country) will have new default settings that change that user's visibility. These "more private settings" will make it so only friends can view tagged posts or friends lists. Followed pages and public posts can still be viewed and commented on by anyone, however.
Note that these new settings are only automatic for new accounts. Existing Facebook accounts will be sent messages to adopt the new default settings if they're under 16 (or 18), but it won't be a requirement.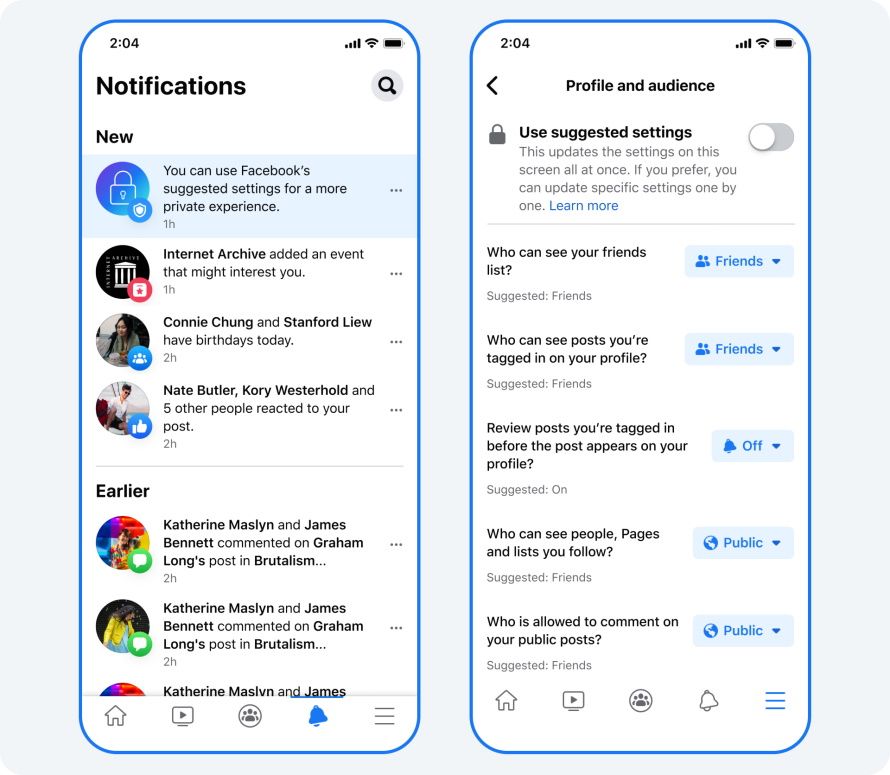 Facebook is also making changes for "suspicious" adults by blocking them from using the "people you may know" feature. Meta didn't say how it determines a "suspicious" account, but did say it could be "one that belongs to an adult that may have recently been blocked or reported by a young person, for example."
In addition to enhancing protections for teens, Meta is also partnering with the National Center for Missing and Exploited Children (NCMEC) on a platform that would "stop the spread of teens' intimate images online, particularly when these images are used to exploit them — commonly known as 'sextortion.'" The platform works similarly to one being used to prevent the spread of such images for adults by creating a unique hash of images that teens don't want to spread online. Those images then get placed in a database that allows Facebook to automatically detect and delete those images when they're spotted on its platform. This platform is tentatively scheduled to go live in December.
In a far more controversial move, Meta is bringing Notorious B.I.G back from the dead to host a virtual reality concert in the metaverse. The show will include guest performances by Sean "Diddy" Combs and a narrative retelling of Biggie's life by music journalist Touré.
Source: Read Full Article