There are a lot of players in the NBA, and the best of the best get a lot of attention. It's natural in that case for a few very good players to go under the radar. That reflects quite a bit in NBA 2K23's rating system, where some players don't get the love they deserve.
2K has provoked debate in the past with how they rate players, and that was no different with 2K23 getting a lot of flak at launch for several wrongly rated players. While roster updates have made ratings more accurate to an extent, there are still a few players better than the game makes them out to be.
12
Lonzo Ball – 82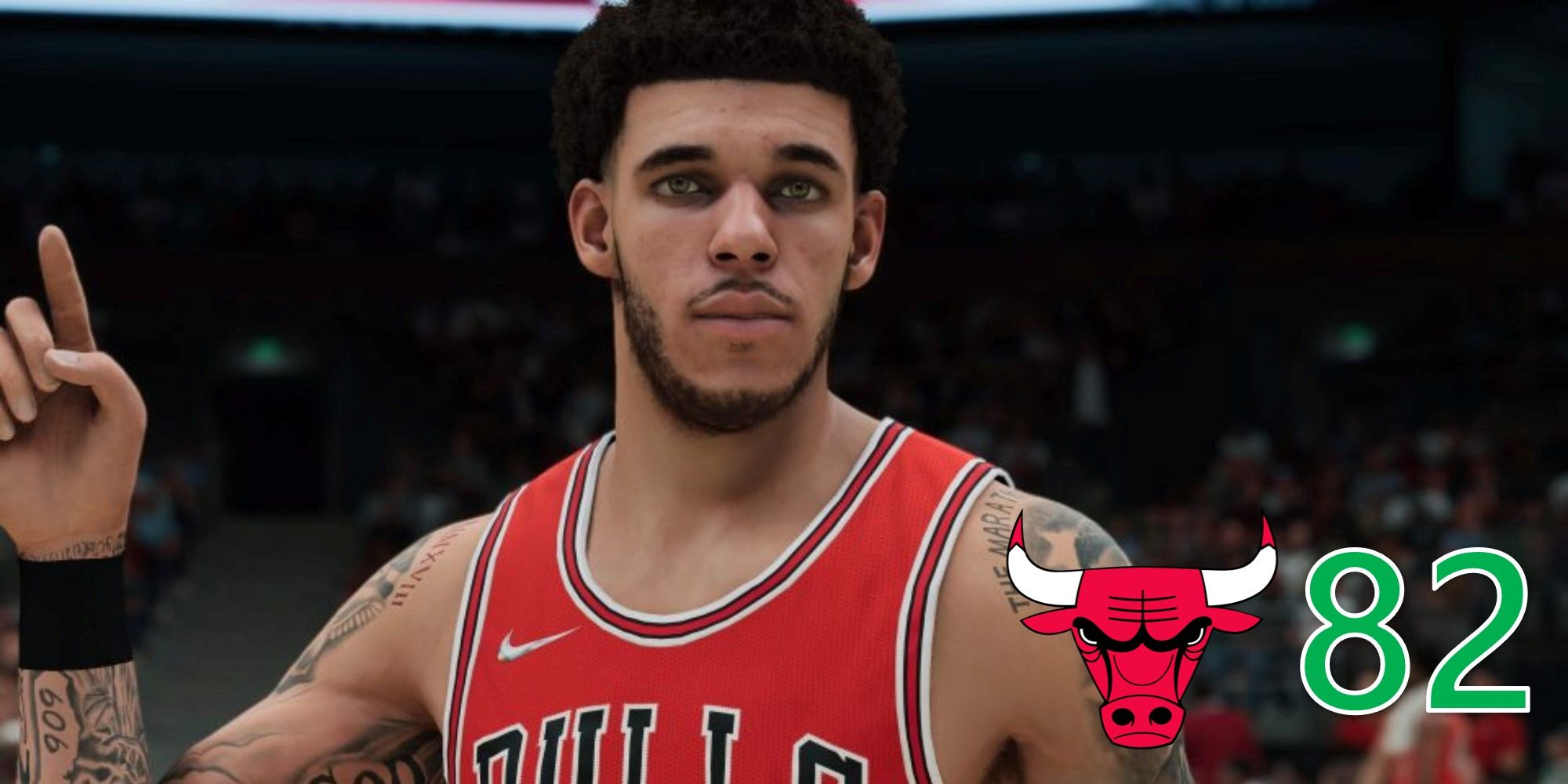 A player whose absence throughout the whole season has caused a team to underperform, the Bulls have sorely missed Lonzo Ball. Chicago has lacked a lot of things Lonzo Ball would have provided: three-point shooting, defense, and unselfishness to move the ball around.
Similarly to Jae Crowder, Lonzo's immense value to the Bulls is undersold by the 82 overall rating. A guy with a reputation as one of the best defensive point guards in the league probably deserves more than an 86 perimeter defense and 85 defensive consistency.
11
Jeremy Sochan – 75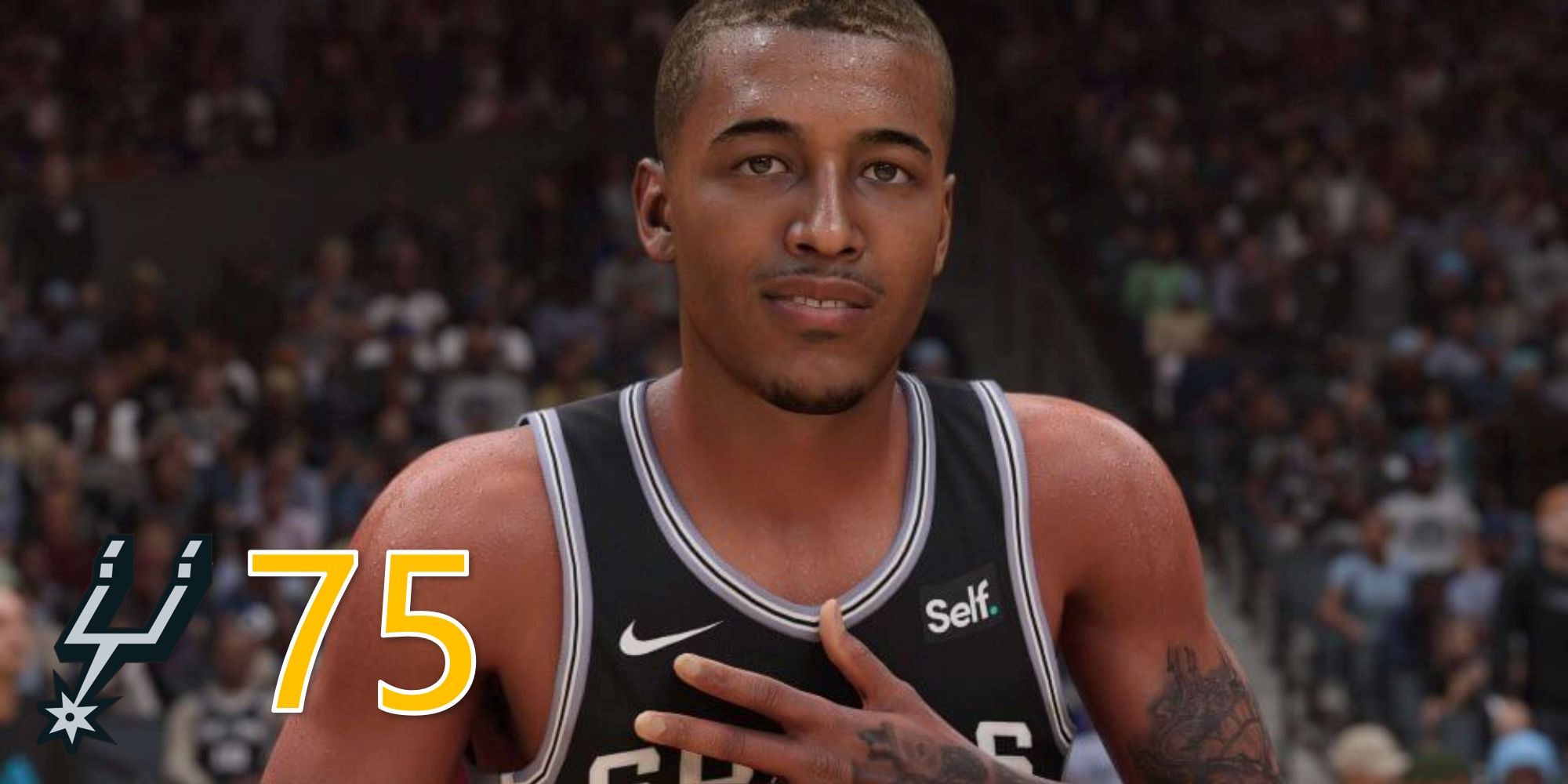 The ninth overall pick of the 2022 NBA Draft has had an under-the-radar rookie season, but he's shown more tools than his 75 overall rating and underwhelming stats would suggest.
Jeremy Sochan looks primed to be a premier Swiss army knife player in the future, showing good fundamentals on his jump shot, scrappy defense, and even some ball handling usually unseen from a power forward. On the latter two in particular, what he's shown on both sides of the ball already warrants better ball-handling (67), speed with ball (65), and perimeter defense (70) attributes.
10
Terry Rozier – 83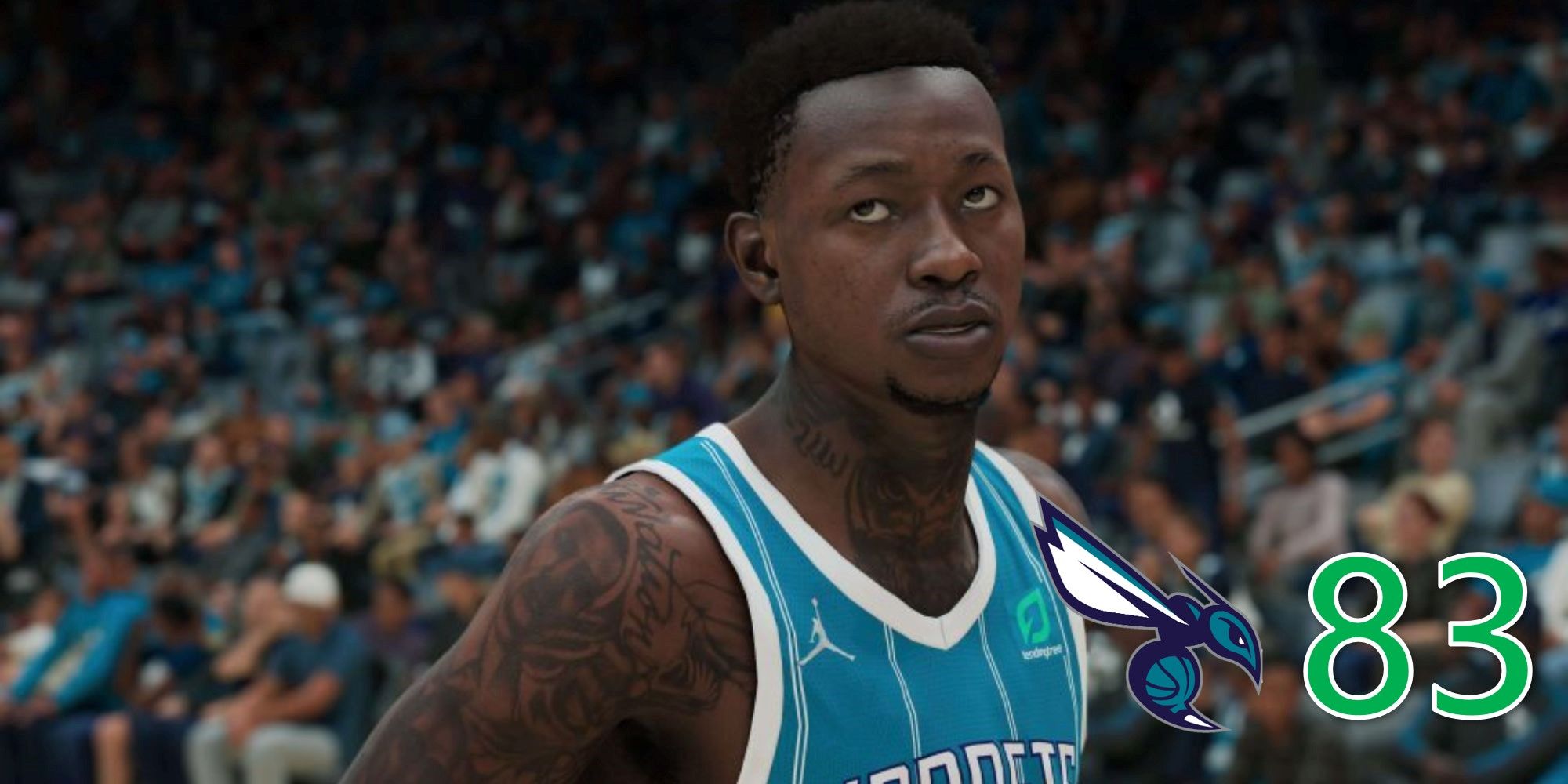 Terry Rozier has grown into a very good scorer with his time as a Charlotte Hornet. Though he doesn't have a premier point-per-game average, you can always count on him to get you a few key buckets and maybe go off for a 30-point game or two.
As such, he's been one of the most targeted players in trade season, with a bunch of contenders rumored to be shopping around assets to hopefully get Rozier's extra scoring punch in a trade. While he's had a bit of an off-year shooting three-pointers, he's more dangerous from downtown than his 78 three-point shot rating would suggest.
9
Naz Reid – 78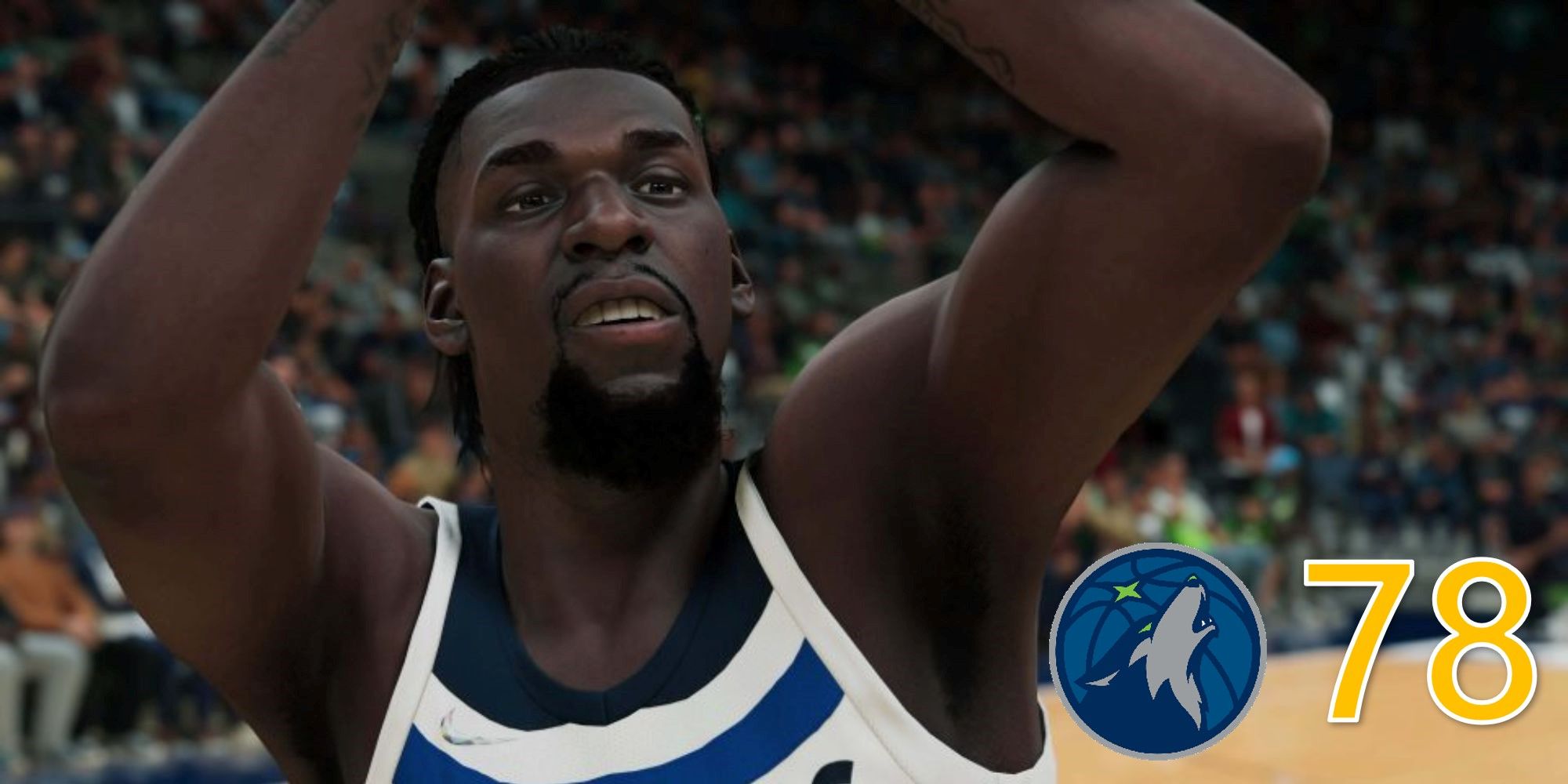 One of the few bright spots in a disappointing Minnesota Timberwolves season has been their backup center, Naz Reid. The four-year big from LSU has been a revelation since the underwhelming Karl-Anthony Towns and Rudy Gobert have missed time due to injury.
When given starter-caliber minutes, Reid has gone off for explosive statlines, and shown a complete skillset on the court. None of that is reflected in his 2K rating, however, with his 59 pass accuracy, 58 ball-handling, 49 speed with ball, and 54 offensive rebounding being particular sore spots.
8
Wendell Carter Jr. – 81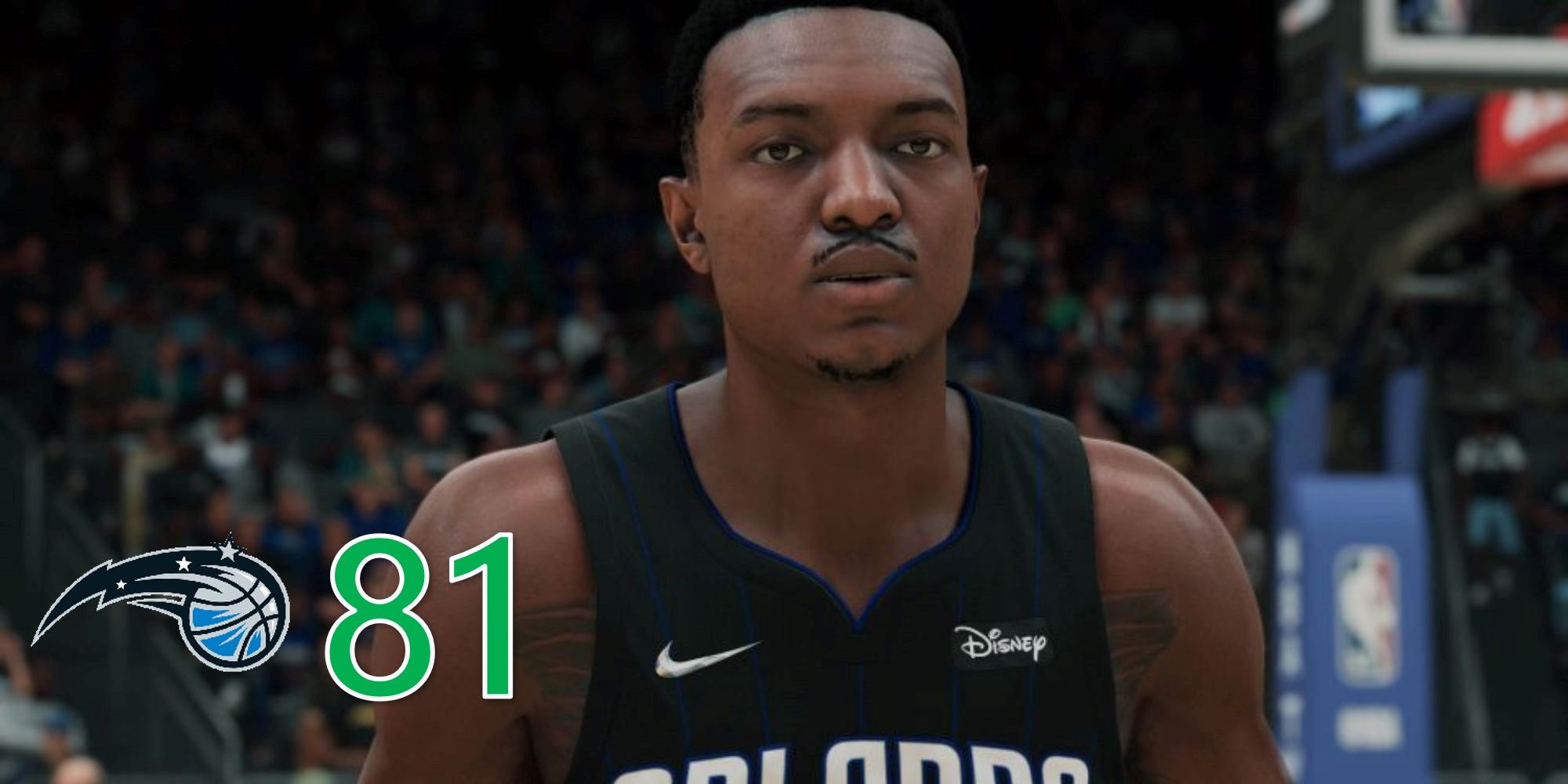 Wendell Carter Jr. is just one of the Orlando Magic's best youngsters, and thus usually gets overlooked with probable Rookie of the Year Paolo Banchero and 2021 draft pick Franz Wagner also in the mix.
Still, Carter Jr. deserves more recognition as one of the better offensive bigs in the league, with a skillset most bigs could only wish for. He tends to outperform his 81 overall in most other games. His passing and rebounding stick out as assets 2K hasn't recognized, with a 56 pass accuracy and 65 offensive rebounding as the most glaring misjudgments.
7
Kyle Kuzma – 84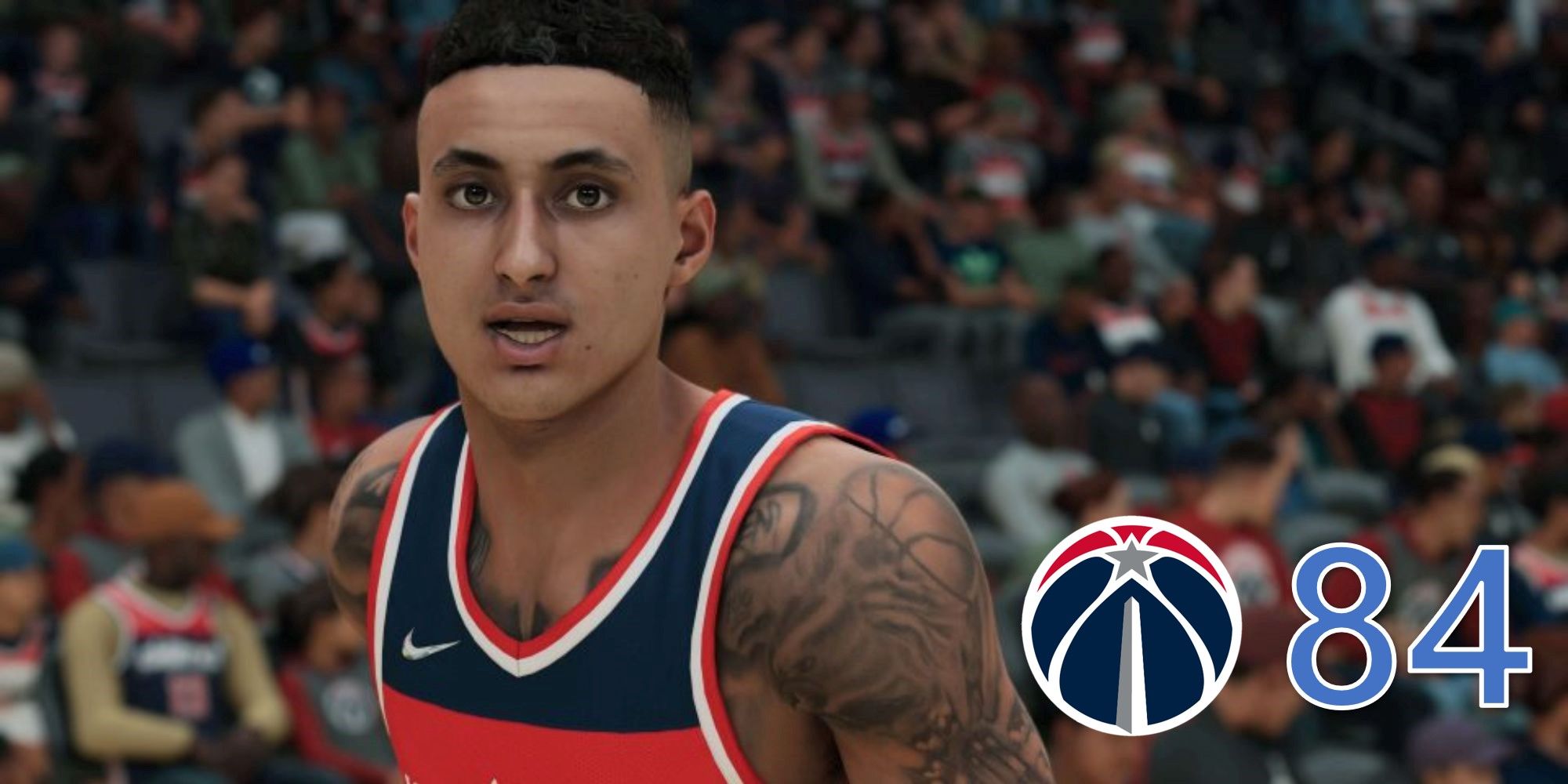 84 overall might already seem pretty high for a guy like Kyle Kuzma, but this year, in particular, his statistical output has arguably surpassed that mark. He was one of the saving graces of the Wizards' rocky 2022-23 start, and he's recently been one of the main reasons behind an unlikely winning streak.
Aside from the career-high scoring output in 2022-23, he's become a more-than-decent rebounder since being traded to the Wizards — at least better than what warrants a mediocre 59 overall rebound rating.
6
Anfernee Simons – 83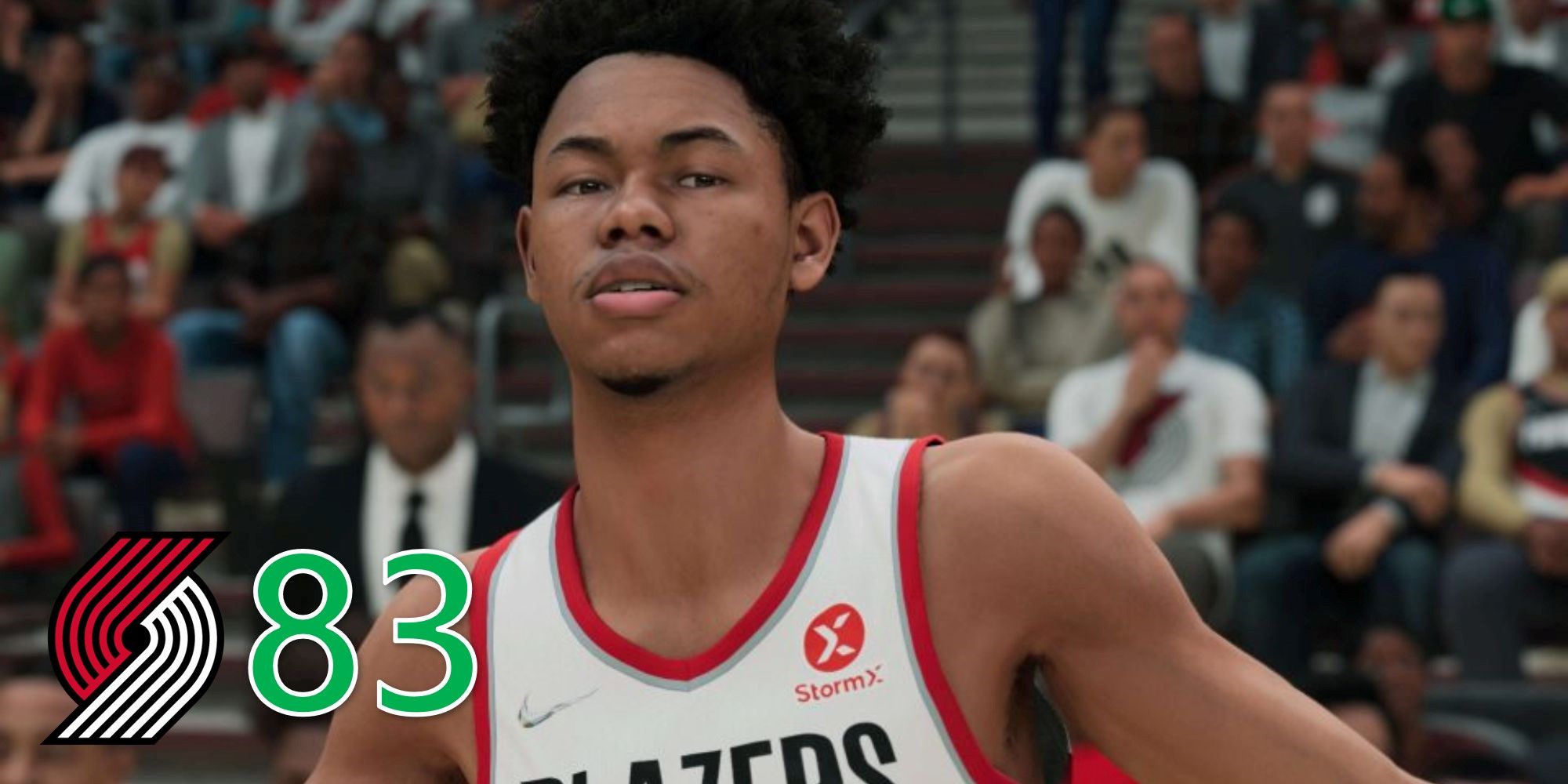 Damian Lillard's backcourt mate in Portland has emerged as one of the league's best scoring guards in 2022-23, averaging over 20 points a game for the first time in his career. While Anfernee Simons has always had a knack for scoring off the dribble and shooting threes and whatnot, he's kept the consistency up this year to become a near go-to guy. This is especially true in games Lillard sat out due to injury.
Despite keeping an excellent three-point shooting clip, 2K's only rewarded him with a somewhat underwhelming 83 three-point shot this year.
5
Josh Giddey – 84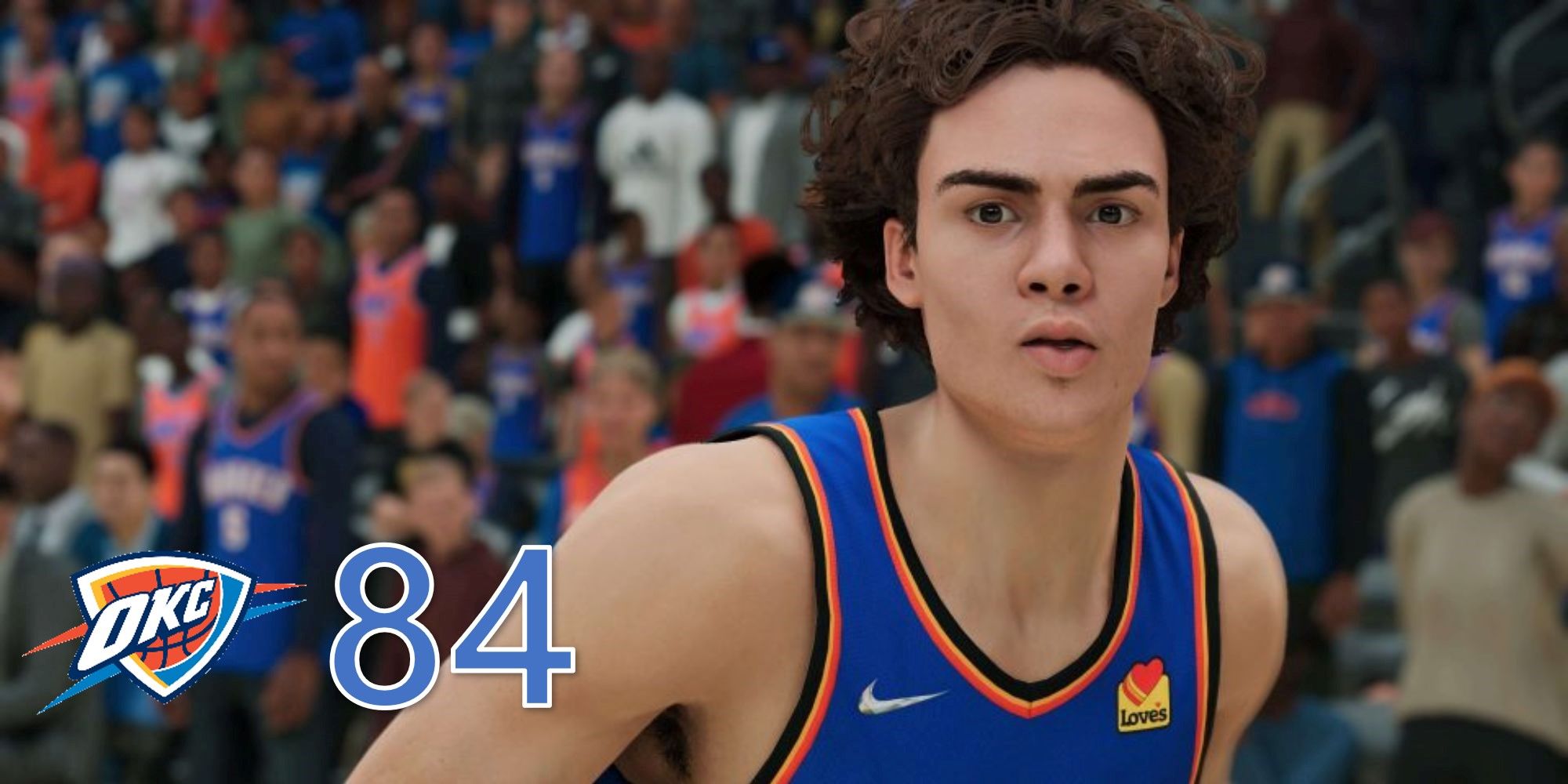 Top-flight scorer Shai Gilgeous-Alexander has dominated headlines involving the Oklahoma City Thunder, but his second-in-command, Josh Giddey, deserves just as much attention for his growth this same year. He's become one of the most unique guards in the league.
In particular, his rebounding chops for a guard are mighty impressive, though 2K hasn't quite rewarded that with just a 67 offensive rebounding attribute. Plus, while he's not quite a great defensive player yet, he's certainly shown enough to deserve more than a measly 37 steal rating.
4
Devin Vassell – 83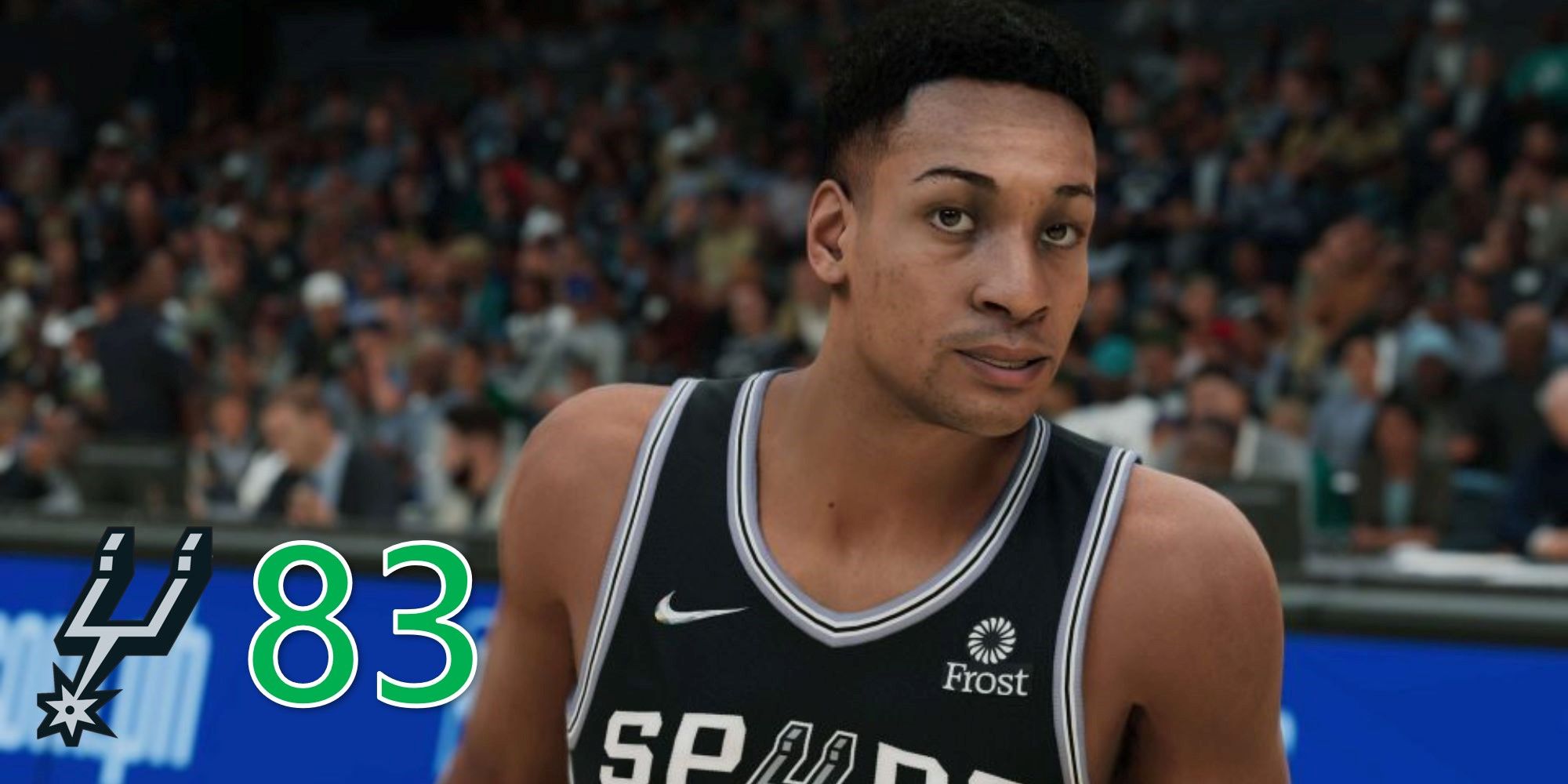 While the Spurs are far from good this season, several players have shown a lot of promise, with Devin Vassell among the foremost rising San Antonio stars. After a rookie year where he mostly rode the bench and a sophomore year where he was a fringe starter, Vassell is showing flashes as a reliable scorer.
He also has a few more underrated skills in his bag, and that's mostly where 2K has undersold his value. Averaging more than a steal a game over the past two years hasn't been enough to get a better steal rating than 53, and his underrated passing has only gotten him a 65 pass vision.
3
OG Anunoby – 82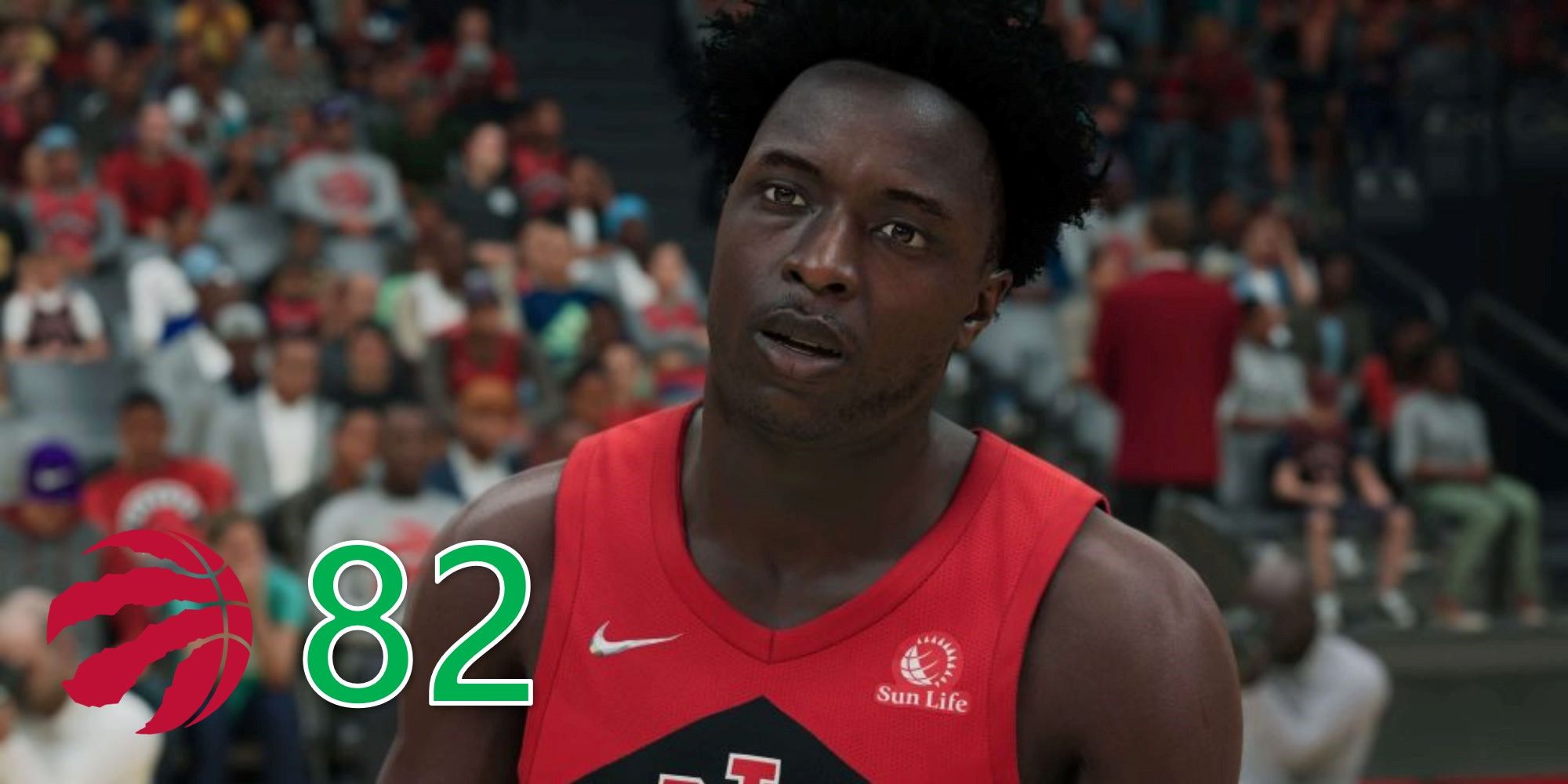 While his output isn't spectacular, OG Anunoby has a much-deserved reputation as one of the best two-way players in the league. He's always been a great defender, but his offensive repertoire has shown to be up to snuff over the last few seasons.
As it stands, though, 2K has shown very little respect for his abilities on that side of the floor. Despite his emergence as a ball-handler, he only has 72 ball handling. Despite showing good playmaking in spurts, he has a straight-up bad 52 pass IQ and 37 pass vision. And despite being a very good finisher with contact, he only has a 75 layup.
2
Trey Murphy – 78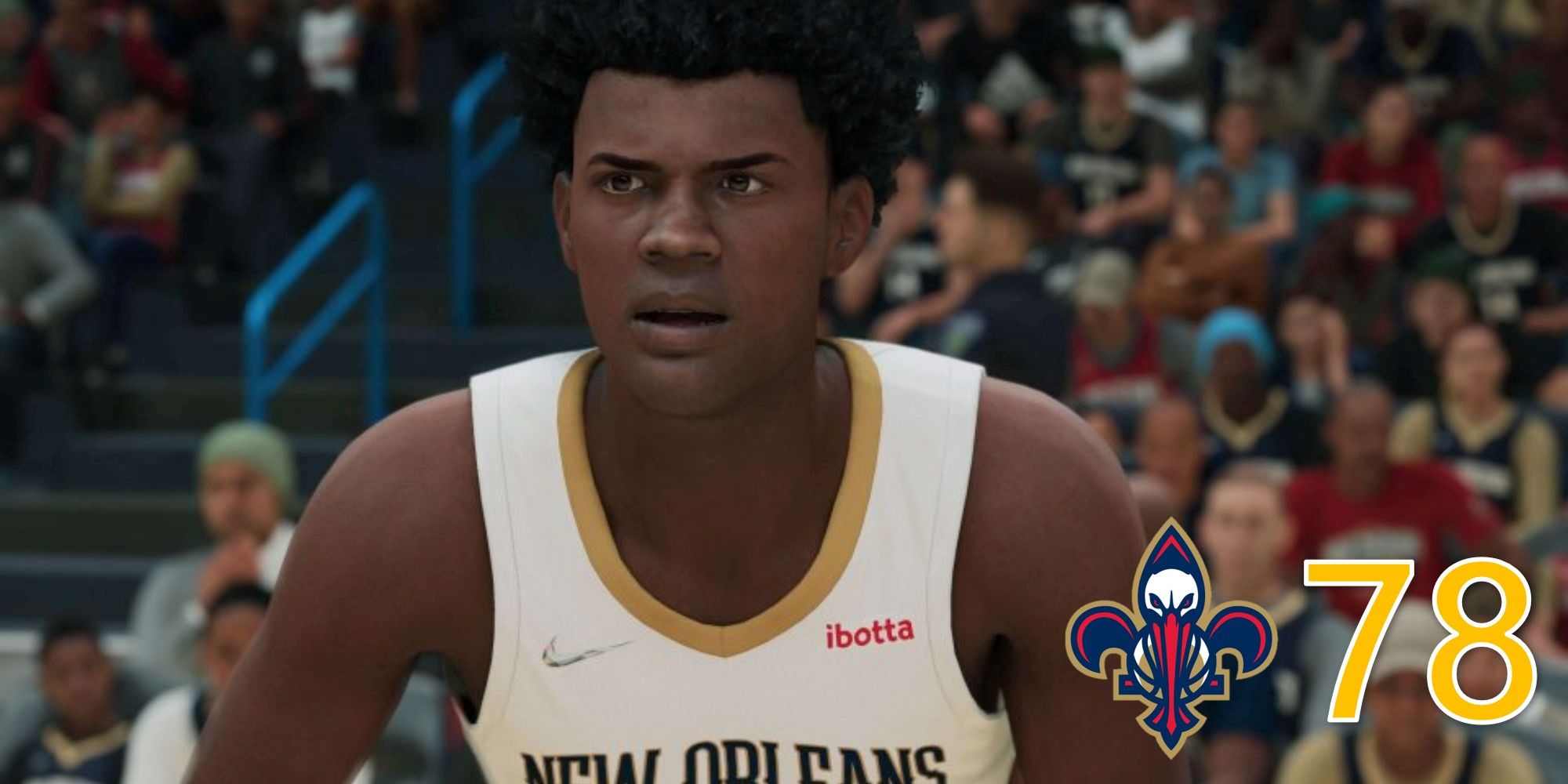 Trey Murphy is a rising young star in today's NBA, and the only reason his stats don't show that is because he comes off the bench for a very talented Pelicans team. He's been used as an overqualified sparkplug, and he'd easily be recognized as one of the better young scorers in the league if it weren't for Brandon Ingram taking his starting spot.
2K has failed to recognize that on almost every notable front. He shoots threes at an elite clip, but he only has a not-quite-elite 85 three-point shot. He's shown to be a smart, willing passer, but he only has 64 pass IQ. He's a good ball-handler for his size, but he only has 50 ball-handling.
1
Kevin Porter Jr. – 81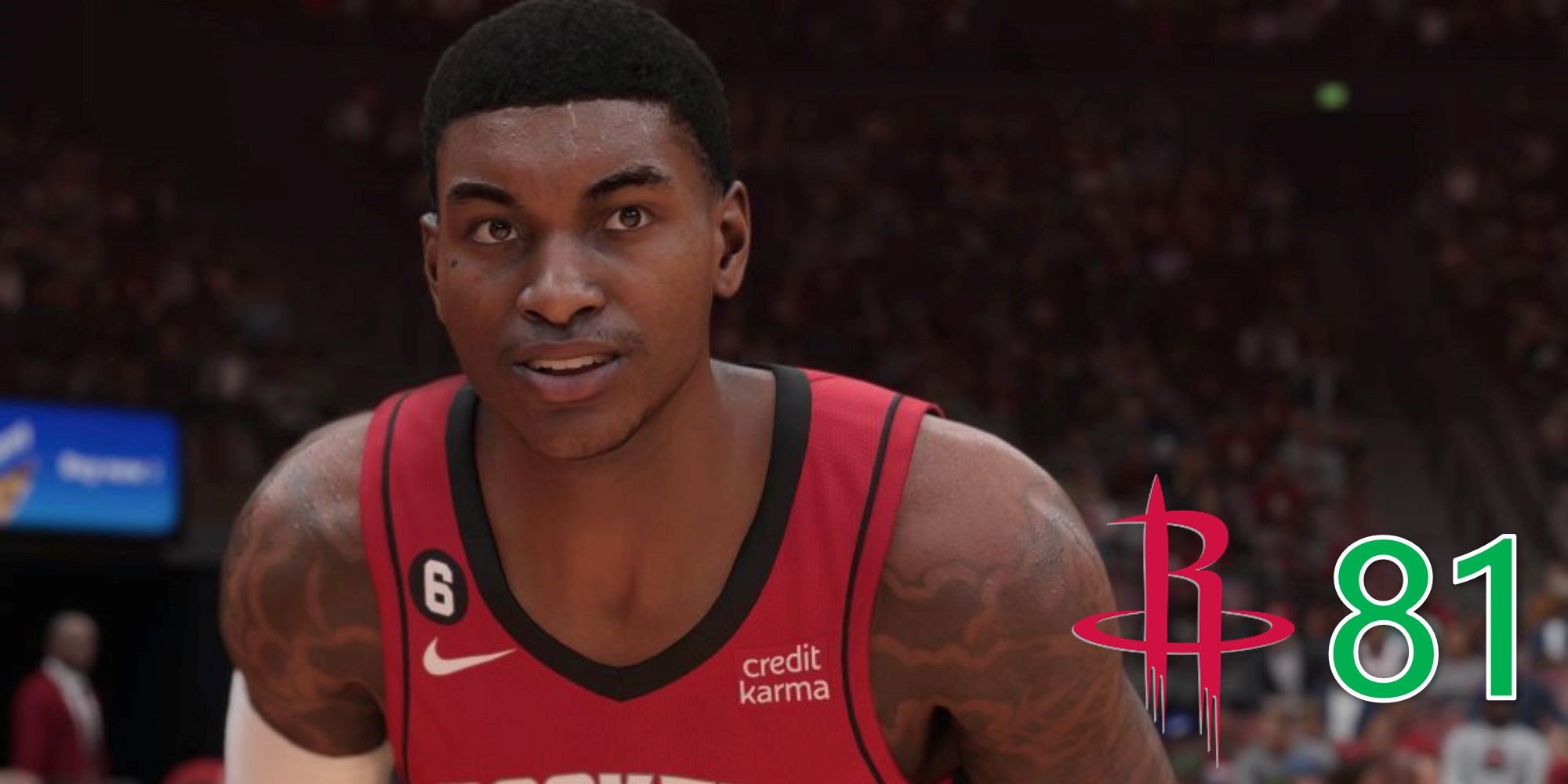 Alongside the Rockets' undisputed future stars in Jalen Green and Alperen Sengun, Kevin Porter Jr. has shown himself to be an excellent third-in-command, flexing his natural scoring skills while improving into a more complete player.
Again, 2K has failed to recognize this, despite his abilities actually showing on the stat sheet this time. He's a better ball-handler and playmaker than his 82 ball-handling and 73 pass vision show, as he's usually played lead guard with Green at off-guard. Plus, he averages about five rebounds a game, which is above average for a guard, but he has terrible 46 offensive rebounding and 58 defensive rebounding in 2K.
Source: Read Full Article