The Labo VR kit was something of a surprise when it was announced in March of this year. Rumors had been circulating around the net of Nintendo jumping into VR tech with the Switch, but no one could have predicted it would be a cardboard headset. Then came shadow updates to popular Switch games (Super Mario Odyssey and Breath of the Wild both feature VR support) and it suddenly seemed like Nintendo was taking this seriously.
With 2019 being almost finished, though, what's left for Labo VR? Apparently a free Christmas game. As discovered by outlet Japanese Nintendo, a new Labo VR game titled Christmas is playable on Japanese Switch's. The game can be found not from the eShop, but the Switch's built-in news channel. This is something that Nintendo of Japan has done before.
The goal in Christmas is to control Santa and guide him to a chimney. Players will be able to jump, roll, and run around to accomplish that task. It's…not very in-depth, but that's probably not the point. This is meant to be a fun little tech demo for Labo VR and something free that owners of the kit can play. It's super odd that it's not a downloadable app, though.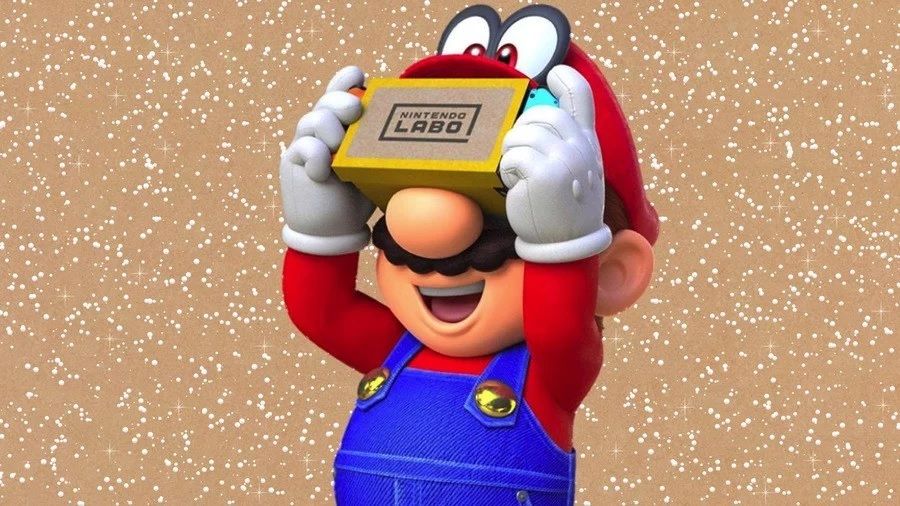 If you'd like to try out Christmas but don't live in Japan, fear not. You can easily make a Japanese eShop account, link it to your Switch, and explore the News channel. It's similar to buying things from different eShop regions. The Switch is region free, so you won't need to worry about incompatibility.
Christmas will hardly be the defining app of Labo VR, but it's still a nice show of support from Nintendo. It was obviously 2017's heaviest hitters would get VR support, but playing Captain Toad with the kit is a really fun diversion. Even watching Super Smash. Bros Ultimate matches is awesome.
Considering the other Labo kits haven't received as much support, I don't know what Nintendo has planned for 2020. Labo initially sold well, but kind of fizzled out. It's a great idea to engage kids, but there doesn't seem to be a market for papercraft video game peripherals.
Source: Read Full Article