Interested Pokemon Unite players finally got a release date this week for the first MOBA title in the franchise, and not only do you have an ETA, but we've also learned you will not need to pay for Switch Online membership to duke it out against others.
Following the new announcement video, both the English and Japanese websites for Pokemon Unite were updated with more details. Since the game's initial debut last year, the community has had a bit of a mixed reaction. Now, we finally can see just what players are in for. Serebii highlighted the online slack online requirements, along with a few details on how Holowear will work and gameplay mechanics.
Just like other MOBA titles, you will obtain in-game currency known as Aeos Gems, Coins, and Tickets. These can be used to snag Unite Licenses, which will get you more 'mons to do battle with.  Pokemon Unite will also sport a season pass that includes rewards for completing various missions, and you'll have the option that's typical of season passes to accelerate your progress with in-game currency. Battles will change depending on which stage you are in. With all of these extra in-game ways to spend, it's a bit of a relief you won't need that Switch Online subscription to add to the pile.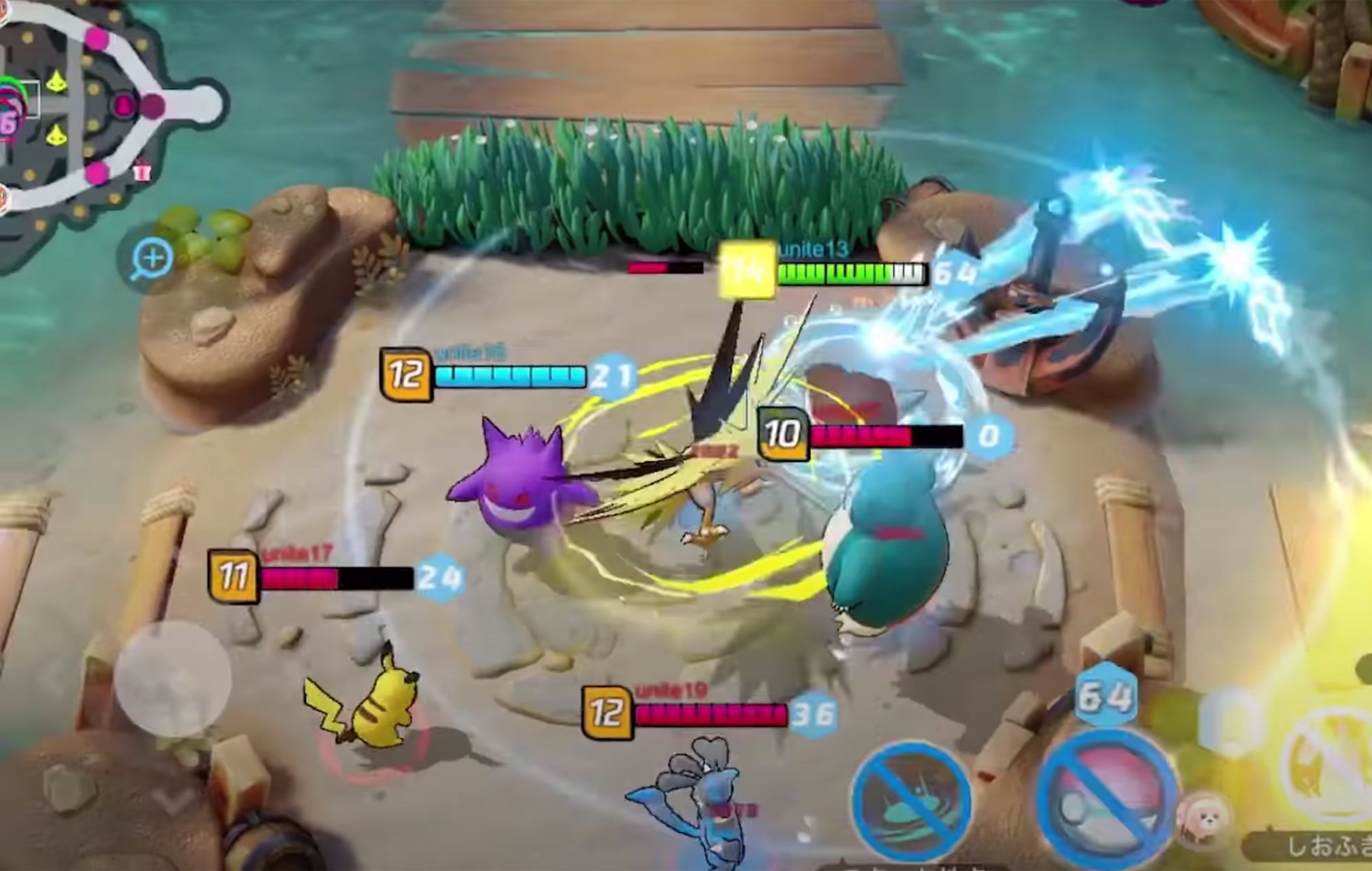 For those interested in purchasing in-game cosmetics, you can buy Holowear to spruce up your Pokemon with a slew of different costumes, along with the ability to customize your Trainer. The cross-play feature between mobile and Switch versions means content already purchased on the same Nintendo Account or Pokemon Trainer account will carry over. Your gems, sadly, will not.
We've also got a look at early playable Pokemon. The launch roster includes Venasaur, Charizard, Pikachu, Alolan Ninetales, Wigglytuff, Machamp, Slowbro, Gengar, Mr.Mime, Snorlax, Absol, Garchomp, Lucario, Crustle, Greninja, Talonflame, Cinderace Eldegoss, and Cramorant. Blastoise and Gardevoir are also on the agenda, but it sounds like they won't show up until a bit later.
With a bit of a wait before Pokemon Brilliant Diamond and Shining Pearl, hopefully, this will keep fans occupied.  You can start battling it out when Pokemon Unite comes to Switch in July and mobile in September.
Source: Read Full Article