It's a warm Friday night in São Paulo, and in front of me sits Northwood USA Valorant players dip, Benjie, and Ali. The three teenagers are still coated in sweat, fresh off the stage from their win against Canada's o7 in the Red Bull Campus Clutch Valorant tournament finals. Like the other 47 teams who made it to the finals, they've travelled thousands of miles for a week-long round of matches, but unlike the rest, they've emerged the champions.
dip sits in the middle, practically hugging the trophy the team lifted on stage while confetti cannons blasted around them just moments earlier. "This thing is comfortable. It feels like it's where it should be," he tells me, beaming with pride. "We're exhausted, but we're happy to call ourselves the champs."
Northwood went up against Canada, making it a North American final in Brazil. It's a far cry from the surprise victory of Egypt's Anubis last year, and a shame to see this year's underdog North Macedonian OBK getting knocked out in the semi-finals, but it was still a phenomenal match. Canada is a tough team, Northwood lost their first map of the entire tournament to them in the final, but "we wanted to play a different region because we always play NA back home," Ali says. "They deserved a spot and I'm glad we got to play them," Benjie adds.
The crowd certainly didn't want a North American finals either. During Northwood's match against OBK, spectators – mostly comprised of other players who had already been knocked out of the tournament – booed US victories and loudly cheered Macedonian triumphs.
"It's whatever, we expected it," Ali tells me. "Even in NA we're the most hated team." During the match, Ali could frequently be seen playing up to the heel role, geeing up the crowd after clutch plays. "We've always had the crowd against us," dip says. "We definitely use the boos as motivation," Benjie adds. Ali clearly knows how to play his part to help the rest of the team, both on and off the game.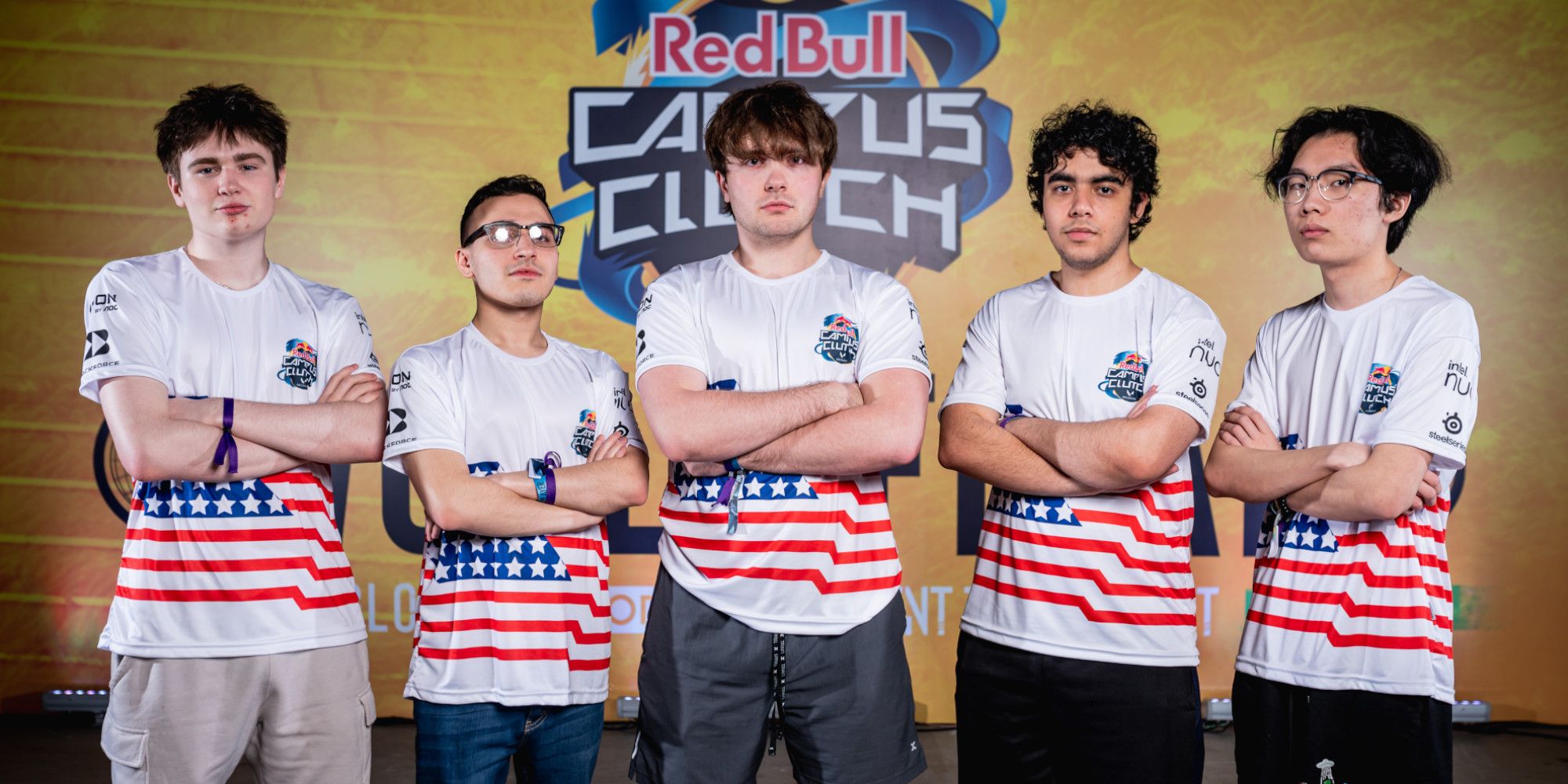 Northwood were beasts this tournament – they didn't lose a single map until the finals. This didn't win them any fans though, as players and spectators booed when they knocked out underdogs North Macedonia in the quarter-finals, and hardly cheered during their fight against Canada. Despite the jeering during their matches, dip has no hard feelings. "At the end of the day, it's all friendly banter, we're just playing a game." As well as competing against each other every day, the 250 players flown out to São Paulo for the Red Bull Campus Clutch have been shown the city's vibrant street art scene, done capoeira lessons, explored the city together, and eliminated teams have watched the remaining teams from the stands every day. During the semi-finals I sat next to the Australian team, drinking and cheering. Even though the USA became the tournament's villains, it was wonderful seeing so many players showing their passion for Valorant.
Throughout the Campus Clutch, I had to keep reminding myself that this wasn't a professional event, that everyone competing was a college or university student. They had to balance school work, different esports teams, and training for this event. "We don't get to travel outside the country much," Benjie tells me. "It's been surreal."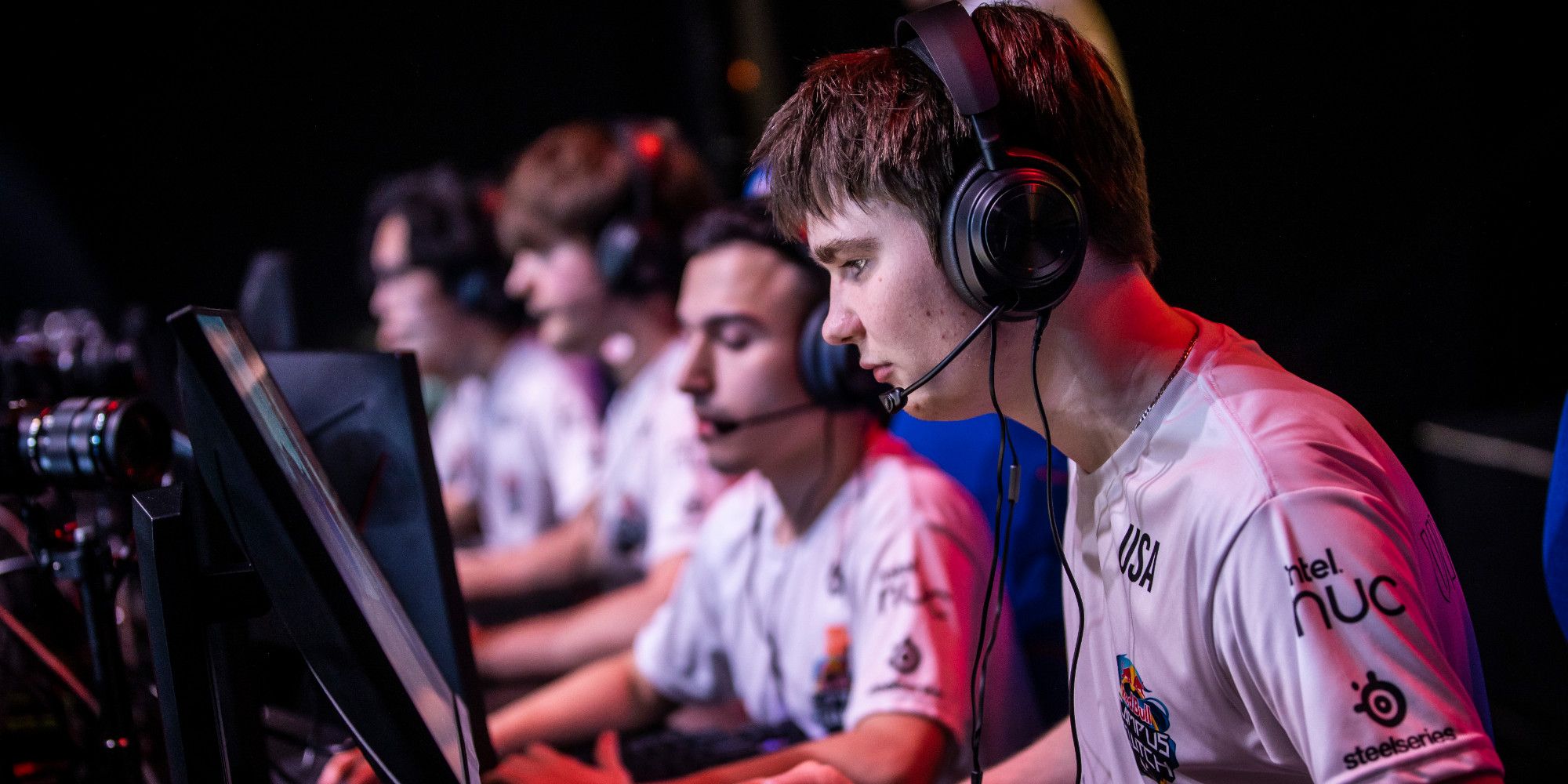 I asked them how their time in Brazil had been, as this event was about so much more than just competition. It brought together hundreds of people from all over the world, many of whom would never have gotten the opportunity to visit the country otherwise. Even teams knocked out early were ecstatic to be at the event. "Nothing compares to be honest," Ali says. He'd just competed at another Valorant event in Texas, but still said "The production, the crew, everything has been amazing." Dip tells me that "we've only been to a few [competitions] outside of this, but this one blows them out of the water – it's not even close."
The Red Bull Campus Clutch was the first esports tournament I went to or reported on, and I'm happy to say I finally get it. Getting stuck in with passionate players, casters, hosts, fans, journalists, and staff for a week was infectious. I was cheering in the stands at Ace wins, I was on the edge of my seat hoping my home team Egypt would pull through for a second trophy in a row, I was fully caught up in the excitement of it all. I'm so proud of how far this industry has come, giving hundreds of kids, and myself, the trip of a lifetime, just so we could watch and play a game we love.
Source: Read Full Article