We're officially in mid-December now, which means it's really time to get on that gift shopping. TheGamer happens to have some gift guides to help with that, but you might be looking for the big gift. Or maybe you want to take advantage of holiday sales to assemble the gaming PC of your dreams. Whatever your aim, NZXT has just what you need.
NZXT is a website that deals in gaming PCs and accessories. They also run a service called BLD that lets users create their own rig based on the games they'd like to play. All of these things are seeing some serious discounts for the holiday season. From now until December 28, users can find a wealth of discounts on individual PC as well as free shipping on BLD units.
Particularly, those in the continental US will get free ground shipping on BLD orders that amount to over $1000. To customize a gaming PC, prospective buyers just have to go to the BLD tool. Once there, one can select from a lost of popular games that people like to run on high settings. That could be graphical achievements like The Witcher 3 or FPS-dependent multiplayer games like Call of Duty: Modern Warfare. After selecting a few, and setting a hopeful budget, the BLD tool will suggest a build and show how it's expected to perform with the games of choice.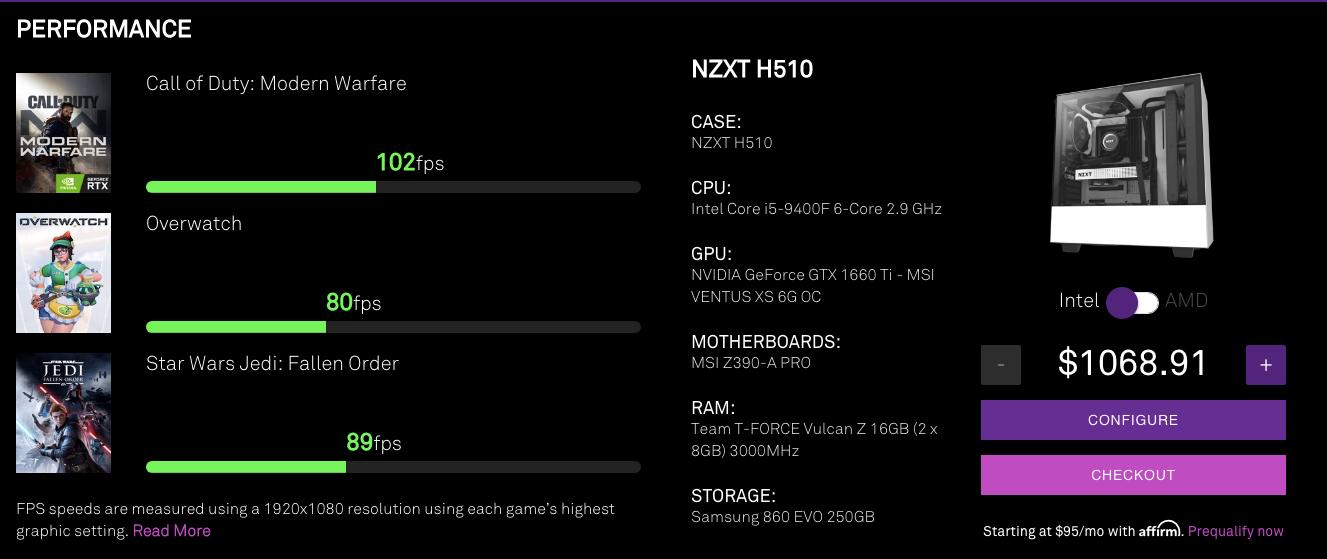 As part of a special holiday promotion, those who purchase a streaming PC through NZXT will receive a free HyperX mouse and NZXT-branded mouse pad.
For those who prefer to build their PC themselves, NZXT is running deals on several of its in-house cases. Its H510 series is getting a discount of 10%. There's also a special Overwatch Edition of the H500 that has a black-and-orange color scheme and a glowing Overwatch symbol. Fallout fans might appreciate the one motherboard that's on sale, as it comes with a Vault Boy cover.
Building a gaming PC is an expensive endeavor. Many like to collect the parts one-by-one so they can take advantage of individual sales. The holiday season is a great time to look for such sales, and NZXT delivers. Especially when it comes to cases. Or if you want to do it all at once, check out BLD. It's a time for merriment, and few things spark more joy than a shiny new PC.
Source: Read Full Article