The latest Fortnite x Destiny 2 collaboration brought a Crucible map which Guardians might recognize, Javelin-4. Interestingly, Bungie only provided creative guidance to Team PWR, who built the map from scratch using only the assets available in Fortnite Creative.
The most interesting part about this collaboration is how the Javelin-4 map was created. In an interview with IGN, Boomer Gurney, creative director for PWR revealed how difficult the process of recreating the map was. "One thing that we really, really are proud of is, like you said, kind of as close as we were able to get with the recreation of the map. This was challenging because it's not like we were able to import custom assets, right? We had to use the available tools and available items in Fortnite and, kind of, creatively put together these things." Gurney said. For example, Team PWR used parts from the Fortnite Mechs to recreate the huge rocket in the center of the Javelin-4 map.
Even Destiny 2's lead concept artist, Dima Goryainov, praised the effort by Team PWR and said, "They did an amazing job in finding creative ways to use existing assets in order to closely recreate this iconic map". Team PWR has done a stellar job at recreating the popular Destiny 2 map. Additionally, the map also allows you to pick between Titan, Hunter, and Warlock subclasses, including their own supers and pre-set loadouts. The map allows you to play Control in Fortnite, and also has nifty details like the Black Fleet ships in the background.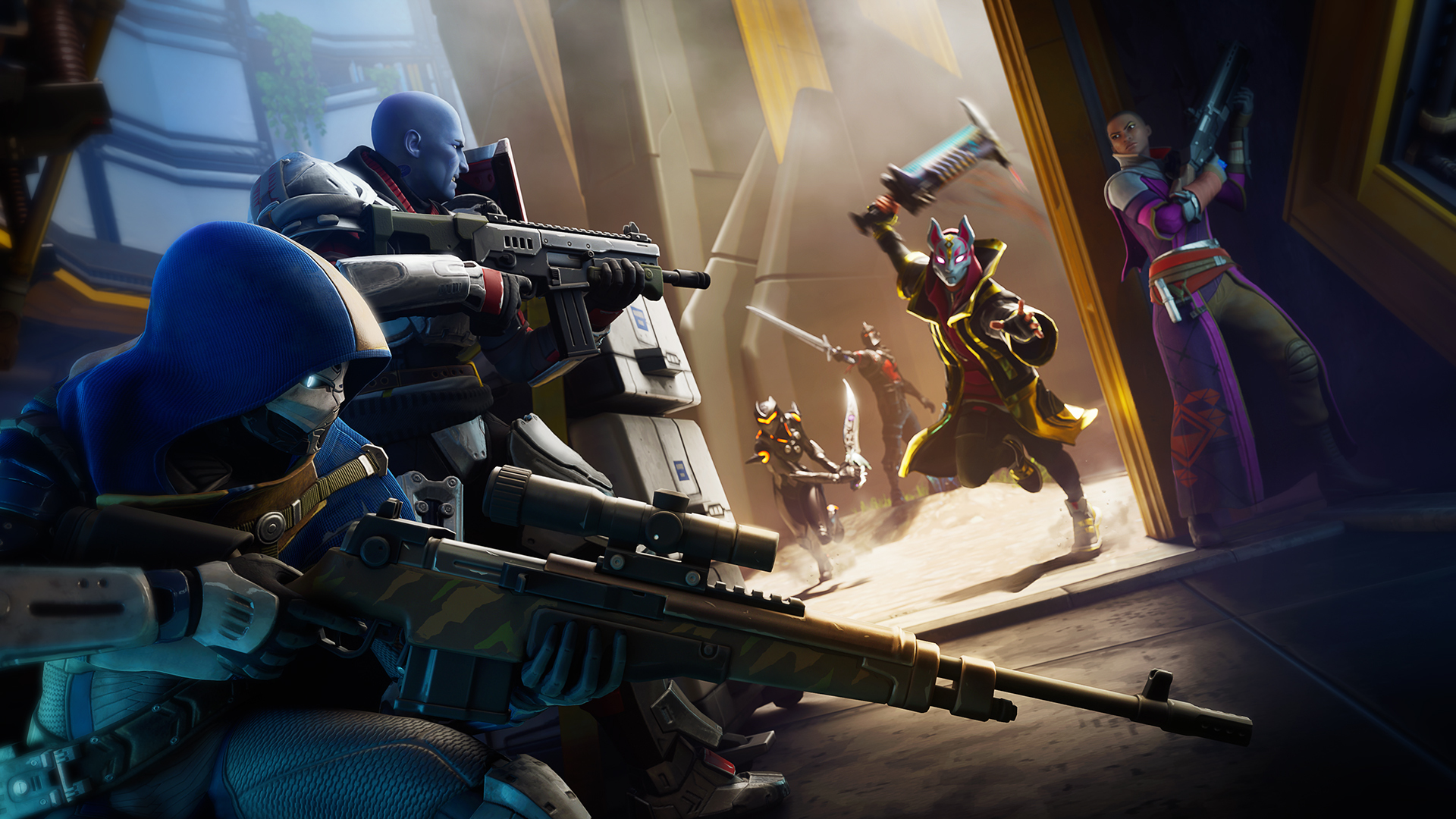 The Destiny x Fortnite collaboration was already rumored to be in the works and was officially unveiled alongside the announcement of Destiny 2's arrival on the Epic Games Store. This collaboration also added popular Fortnite-themed ornaments to Destiny 2, whereas Fortnite got three character skins in the form of Commander Zavala, Ikora Rey, and Exo Stranger with the Javelin-4 map.
The mode is now playable in Fortnite and the Creative Mode code for the same is 0642-9767-7225.
Source: Read Full Article