In most of the world, pandemic lockdowns have lifted (although in some places they might be returning this winter), which means a lot of families have gone back to work, school, or daycare. According to a new survey, there are likely a lot of parents that are lamenting being back to work because it means less time to play with their kids.
That survey was performed by GetCenturyLink, who asked 1,000 Gen Z gamers aged 16 to 24 and also 1,000 American parents aged 25 and up what they thought about gaming as a family. A strong majority of parents (84%) said that they loved working from home because it gives them more time to play video games with their kids. A full 74% said that they play games with their kids on at least a weekly basis, and 57% said they love having game nights, especially during the holidays.
Most parents think gaming is mostly for fun, but 40% of parents said that they believe gaming helps their child develop important skills like problem-solving, decision making, and quick reflexes.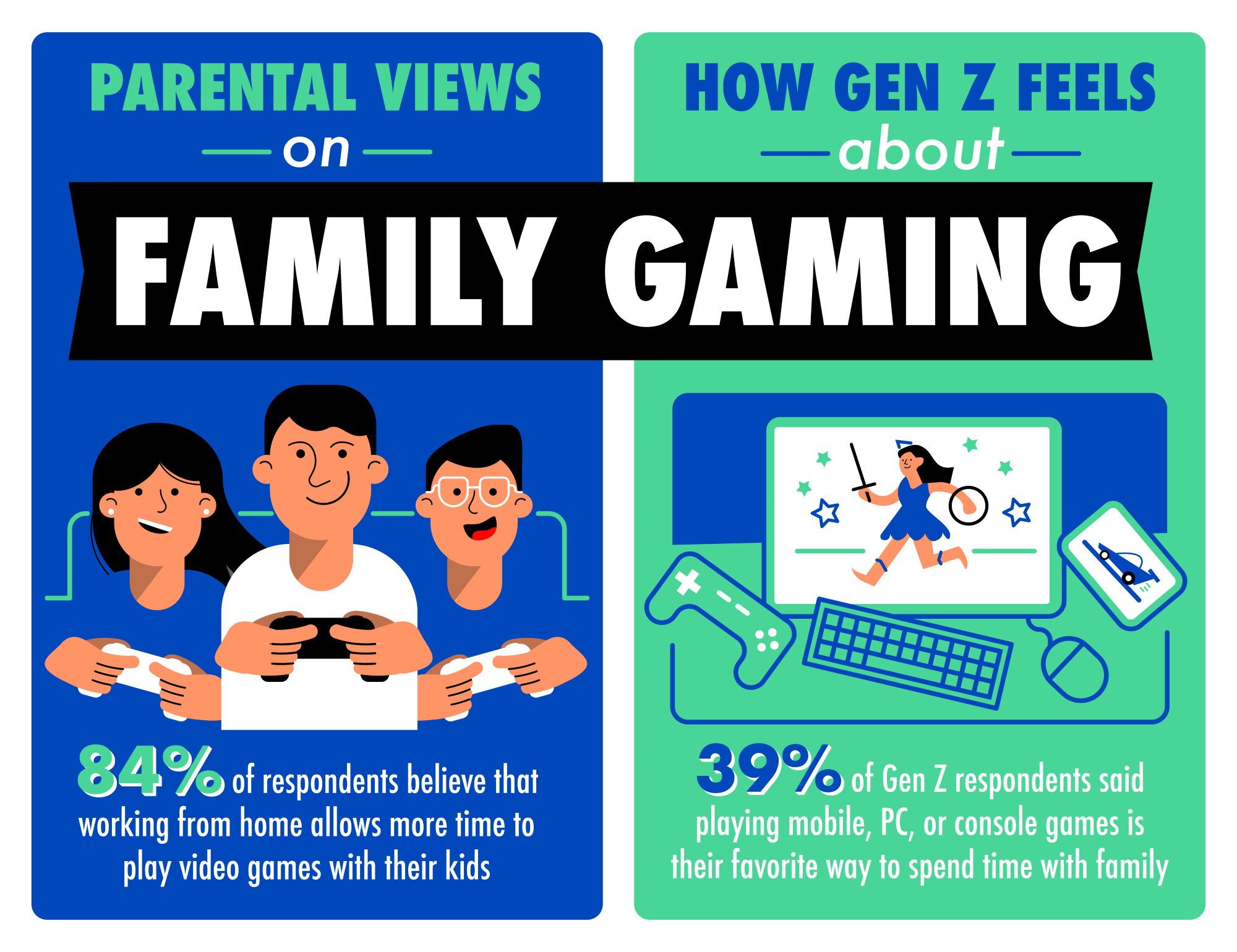 On the Gen Z side, 33% said that gaming brings them closer to other family members, while 55% said they wanted game night to be a family tradition. 39% said that they think gaming is their absolute favorite way to spend time with family, and 15% said that they like to play games with family so that they can feel "like an expert."
Here's the thing: both parents and Gen Z respondents said that their favorite family game is not Mario Kart or Pokemon, but Super Smash Bros. Ultimate. This means there are 15% of Gen Z kids out there who think they can school their parents at Smash Bros.
Sounds like a challenge to me.
Source: Read Full Article