Persona 5 Royal is one of the highest-rated games on the PlayStation 4. This is due to the phenomenal story, combat, and characters that meld to make one of the most impressive Japanese role-playing games on the market.
One of those sensational characters is the Phantom Thief, Haru Okumura. This opulent hero fights alongside Joker and the Phantom Thieves to make the world a better place. Her earnest attitude and kind heart have made her a fan favorite. Those who love this character may want to pair their Joker with her as a romantic partner. There are a few things players will want to keep in mind if this is a goal during their playthrough.
10

Progress to the Spaceport of Greed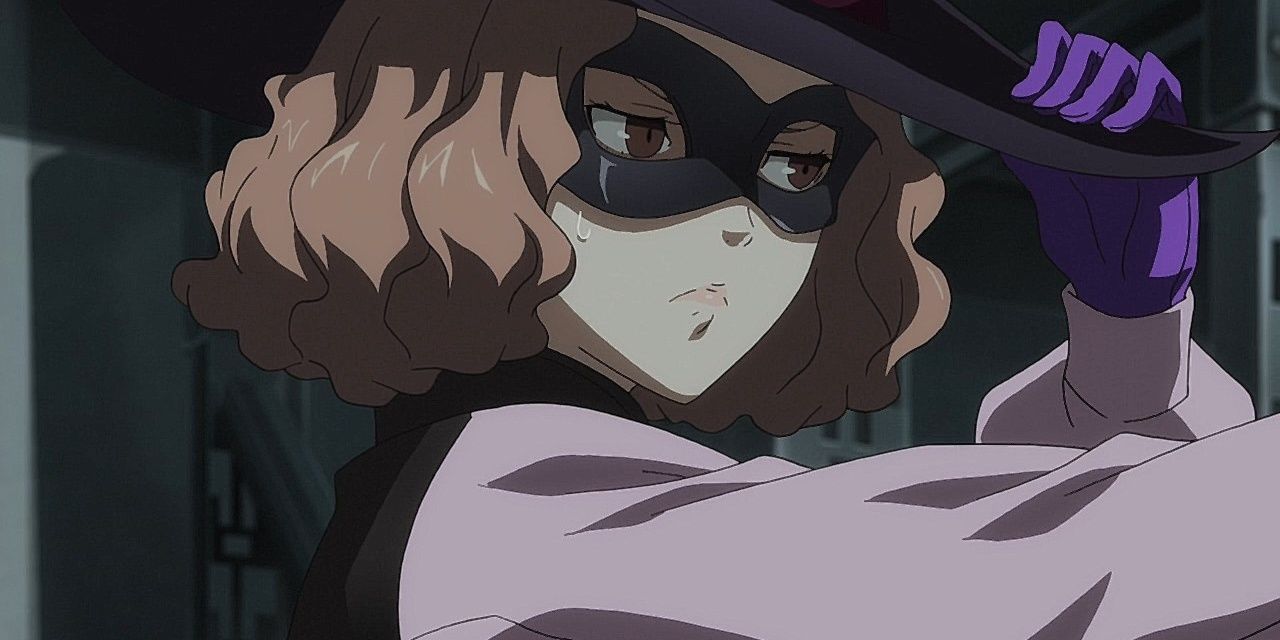 Joker will have to make substantial progress in the story before Haru becomes available as a romance option. Haru is introduced as a playable character once the Phantom Thieves reach the Spaceport of Greed. This is the fifth Palace in the game, and Haru is one of the last members to join the party.
The spaceport unlocks on 9/19, and players will have until 10/11 to make their way to the end of the dungeon. With so little time to spend with Haru after the dungeon ends, players will want to take as much time as possible, ensuring they can complete the spaceport in just a few trips.
9

Help Haru Confront Okumura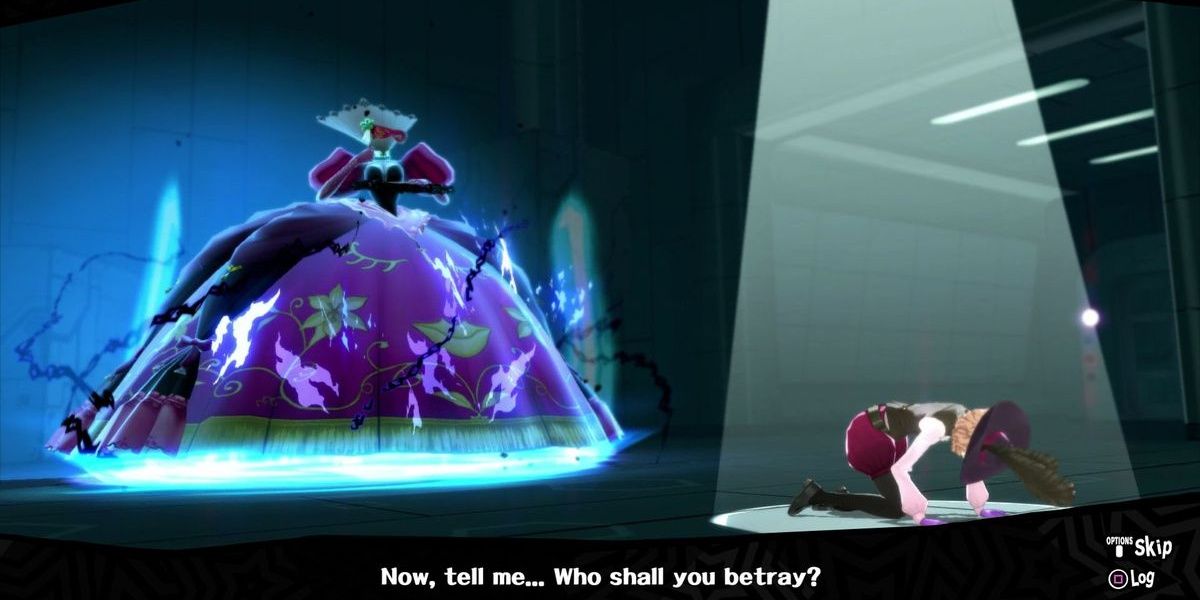 Haru's dungeon is one of the toughest in the game, and for the first portion of it, she is almost powerless. Progress through the story to unlock her persona and gain a powerful ally in battle. Players will want to take every opportunity to level up and acquire strong personas, as Okumura's boss fight in Persona 5 Royal is even harder than in the base game.
At this point in the game, the Phantom Thieves have enough members to swap in and out to make substantial progress in a single day without SP consumables. Take advantage of this and stay as long as possible before returning to the real world. With proper planning, this palace can be finished with weeks to spare.
8

Speak to Haru on 10/30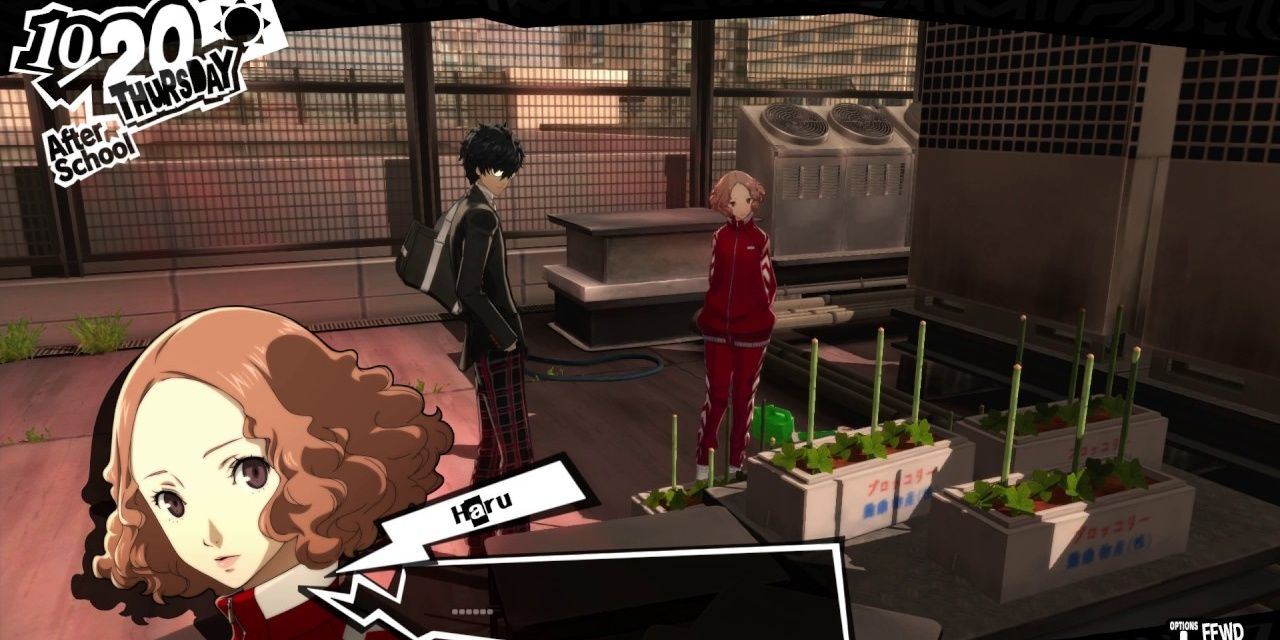 After the Spaceport of Greed reaches its conclusion, Joker and the Phantom Thieves will have to spend a few days progressing through the story. Once control is restored to the player, they'll be able to visit Haru on the roof of Shujin Academy. She'll be gardening, and speaking to her will unlock her first Confidant rank. Forging a bond with Haru also allows Joker to grow vegetables on the roof that can restore SP within dungeons, so make sure to check plans each time Joker's on the roof.
7

Reach Rank Max Proficiency
After progressing through Haru's first Confidant conversation, players will need to hit max Proficiency to continue. There is a list of activities that players can do before or after meeting Haru to help them max out this stat. Take time in between deadlines to focus on the following activities if Joker's stats aren't high enough:
Work at the Beef Bowl Shop (located in Shibuya's Central Street)
Craft infiltration tools in Joker's room
Read Woman in the Dark (found in the Library after Haru joins)
Read Tidying the Heart (found in the Shibuya Book Store)
6

Help Haru Solve Her Heiress Dilemma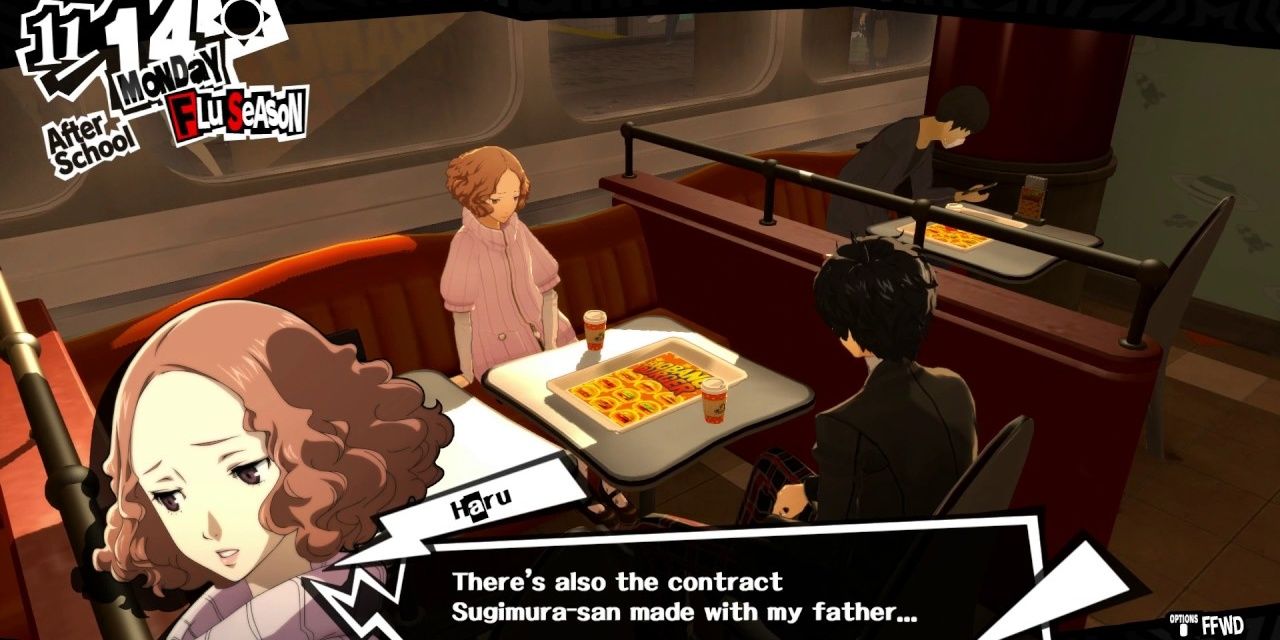 Once players get enough proficiency to speak with Haru again, they'll learn of her forced betrothal and the stress it has placed on her. Joker will have to help Haru overcome being the heiress to one of the biggest corporations in Japan. Help this troubled Phantom Thief find the courage to stand up against the sleazy businessmen looking to take advantage of her inexperience.
5

Grab Some Gifts For Haru

Later on in her Arcana, Haru's ranks take more points to increase. This means that at least one moment, spending time with her will not further her bond with Joker. For those looking to avoid a fruitless hang out with Haru, grabbing a gift for her should ensure that isn't a problem. There are loads of gifts Haru enjoys, and they can all be found below.
+2 Social Points: Dragon Sword Keychain, All-Purpose Vitamins, Snack Pack, Rose Bouquet, Local Mascot Set, Mini Cactus, Motorbike Figure, Chocolate Truffles, Book Cover
+3 Social Points: Watercolor Postcard, Heart-Shaped Ring (Romance Required), Heart Necklace (Romance Required,) Glass Vase, Weights Set, Flower Basket
4

Invite Her Out When Given the Chance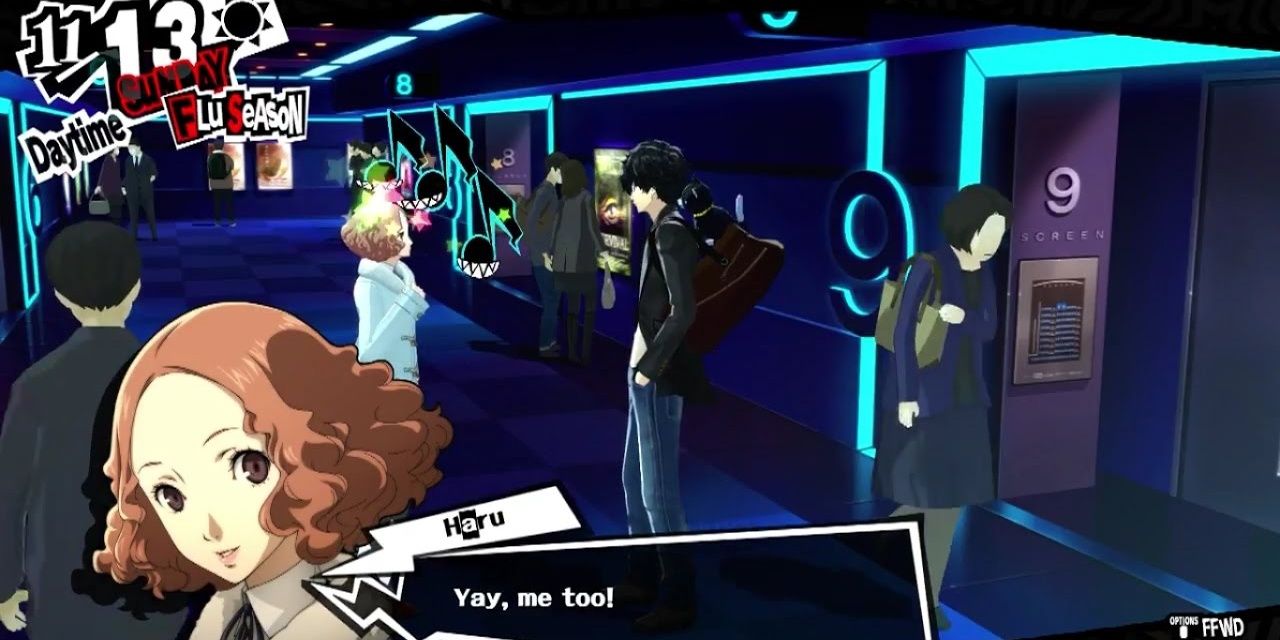 Occasionally, Joker will receive a message from Haru asking to spend time with him outside of her scripted Arcana links. The young heiress may ask Joker to join her on a trip to Shibuya or the movies. Accept these offers when they arise and receive several social link points to expedite the duo's bond's progression further. Try to prioritize these instances, even if other events seem more tantalizing. These are few and far between and far cheaper than spending money on gifts.
3

Use Gentle and Supportive Replies in Conversation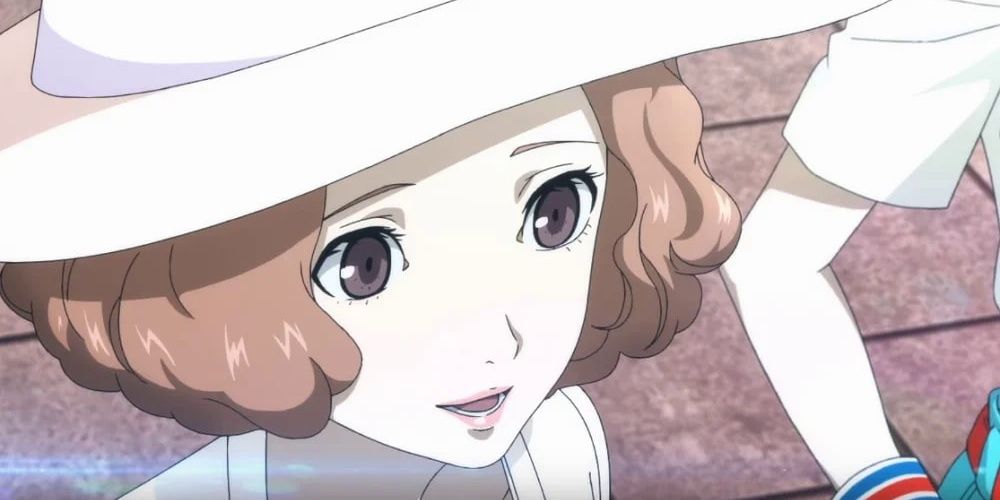 Haru's previous experiences have taught her to be submissive and nervous. It'll take Joker's patience and kindness to get her out of her shell. Try to calm her down when she gets antsy by giving you honest opinions. Don't try to put on a show, as she'd rather have a companion who tells her the truth. Give her straightforward answers to her questions and stay on topic. Behind the innocent exterior is a perceptive lady who can pick out an act.
2

Respond With "I Like You Too Haru" For Prompt 4 of Rank 9

Once Joker makes his way to the end of Haru's Empress Arcana, he'll help her face one of the company's higher-ups that has been intimidating her. She'll ask Joker to join her for moral support. Encourage her to see this tough moment through. Towards the end of the conversation, the head will comment on how he believes Haru has feelings for Joker. This will fluster her and prompt her to question Joker. Reply with "I like you too, Haru." This will initiate a romantic relationship between Joker and Haru, leaving just one step for players.
1

Meet With Haru Once More To Max Her Arcana Rank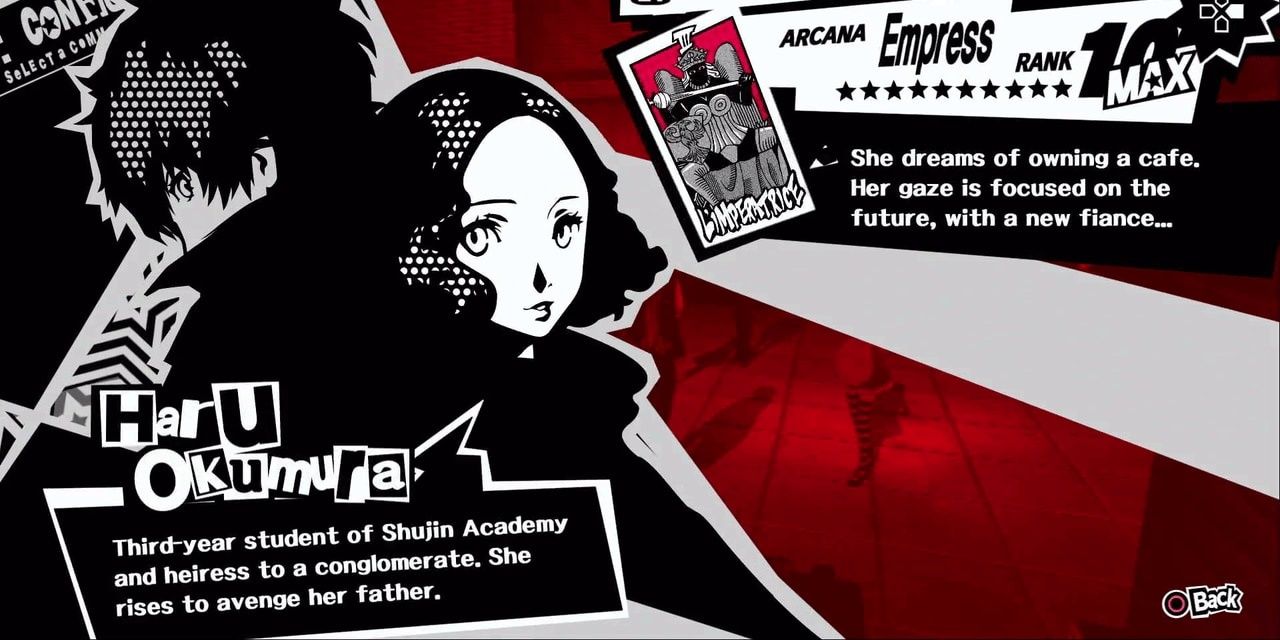 After Joker invites Haru out for a final time, she'll tell him about her solution to the uncertainty she's had thus far. She'll talk of a shared future with Joker and her plans to own a humble coffee shop. It's a heartfelt scene where dialogue options aren't too important. Take part in the conversation and enjoy the time with Noir. Just don't try to romance any other ladies in this playthrough, as doing so will come with consequences on 2/14.
Next: Persona 5 Royal: How to Romance Ann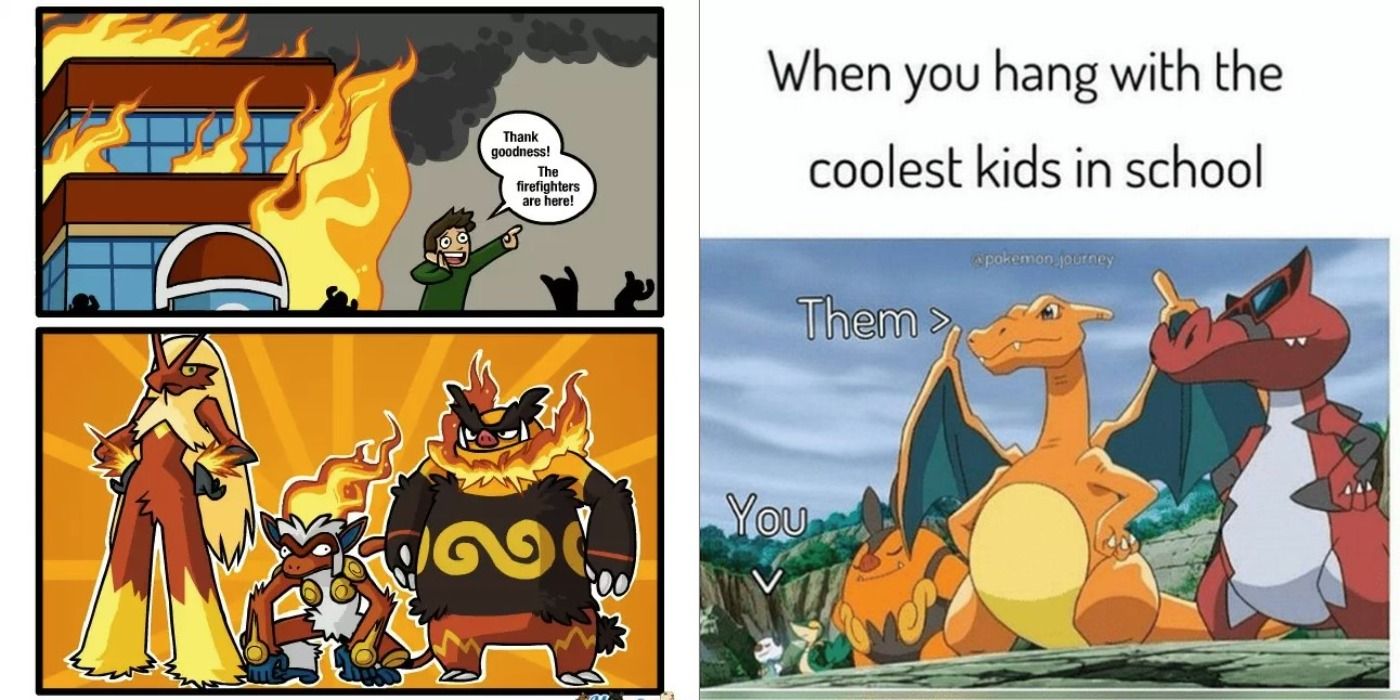 Tai Hofmann is a gaming list writer for TheGamer, GameRant, and Twitch Content Creator. You can find him on Twitter @MI2_PICKLES
Source: Read Full Article