Quick Links
How To Unlock The Elite Four Rematches
Elite Four Rematches: Round One
Bertha's Round One Lineup
Lucian's Round One Lineup
Cynthia's Round One Lineup
Elite Four Rematches: Round Two
Bertha's Round Two Lineup
Lucian's Round Two Lineup
Cynthia's Round Two Lineup
Seasoned Pokemon diehards tend to say the real fun doesn't begin until after the credits have rolled. That's when the appropriately named "post-game" section begins, and the world – well, the region – becomes your oyster. (Or rather, your Cloyster?) It's at this point that dedicated players commit to laborious but worthwhile endeavors such as shiny hunting.
In Pokemon Brilliant Diamond & Shining Pearl, another fun endurance test involves rematching the Elite Four (and, by extension, Cynthia). Your inaugural bout against them may have made you Sinnoh League Champion, but they won't bust out the big guns until your second battle. What's more, the Elite Four will shift their Pokemon team not once, but twice, meaning there are two new tiers of difficulty in store for you.
The first batch of rematch lineups can be a wake-up call. If you're struggling, you'll need to re-evaluate your roster before the big one, because the second batch of rematches is very likely Pokemon BDSP's hardest set of fights. Only competitive online play can outdo the ferocity of, say, a very scary Cynthia.
Our guide will fill you in on what you'll face in both sets of rematches. We'll give you pointers on how to prepare so that you're well-equipped to conquer some serious gauntlets.
How To Unlock The Elite Four Rematches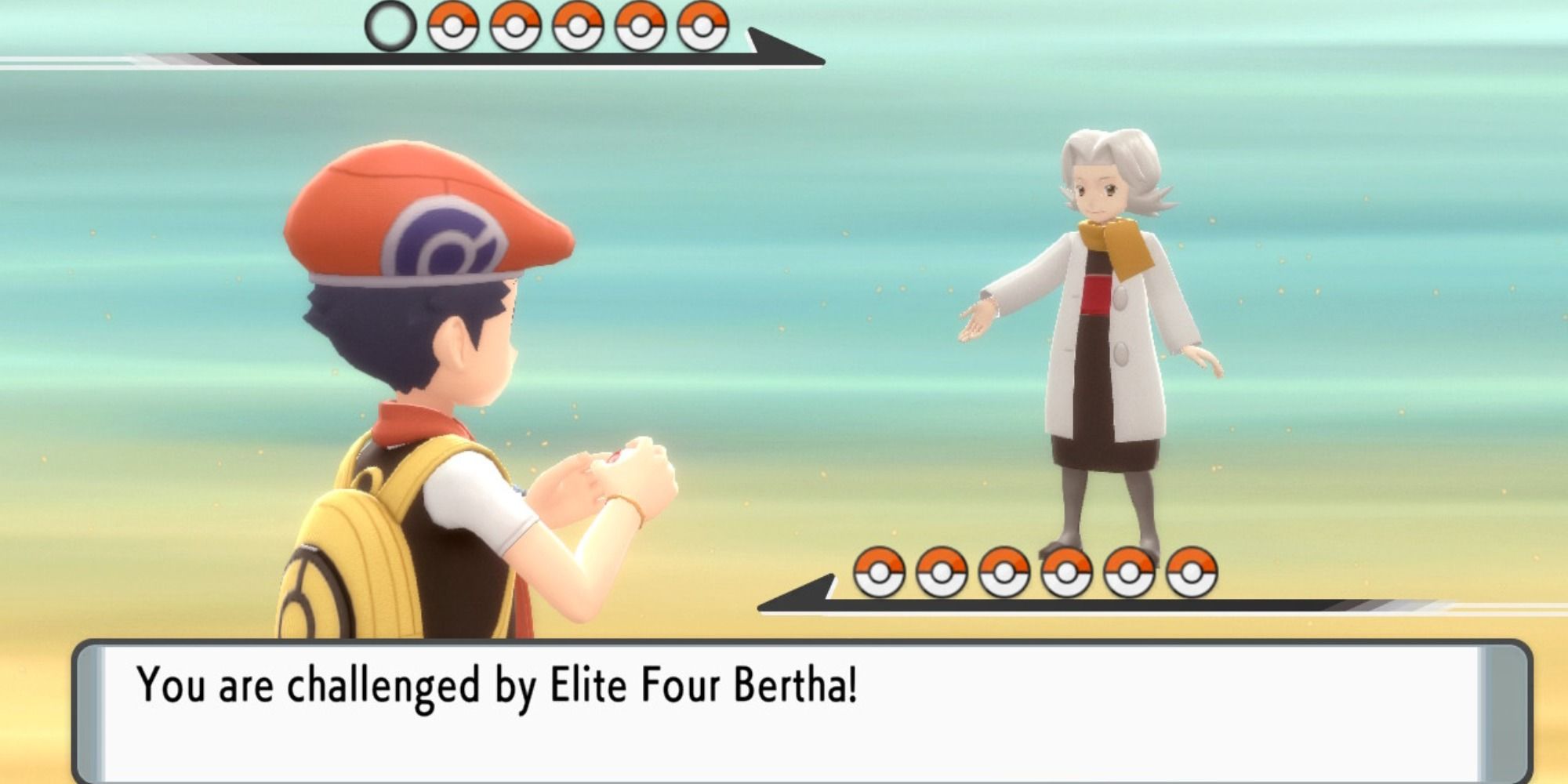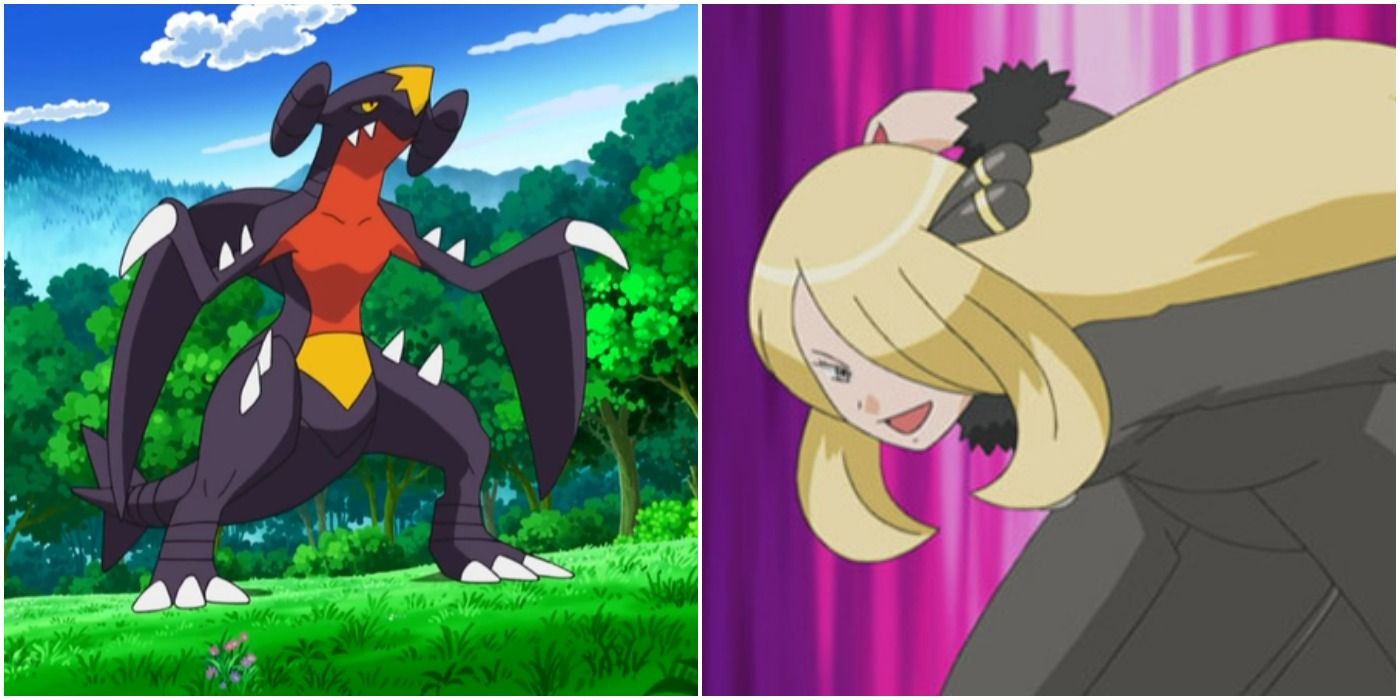 You can stroll right on back into the Pokemon League at any point after becoming the champion. Sure enough, you'll rematch the Elite Four, just like that. But the Elite Four's lineups will not change without the National Dex. Don't worry – it's easier than it sounds.
Once the National Dex is yours, a whole new world opens up. Not literally, but certainly at least figuratively. You can visit Ramanas Park, catch loads of new Pokemon down in the Grand Underground, and plenty more.
But if your heart is set on subjecting yourself to some champion-tier challenges, the new and improved troupe of Aaron, Bertha, Flint, Lucian, and Cynthia awaits. (All of whom are presumably mind-wiped every time, considering they appear convinced you're still a rowdy upstart and not… their boss.)
Elite Four Rematches: Round One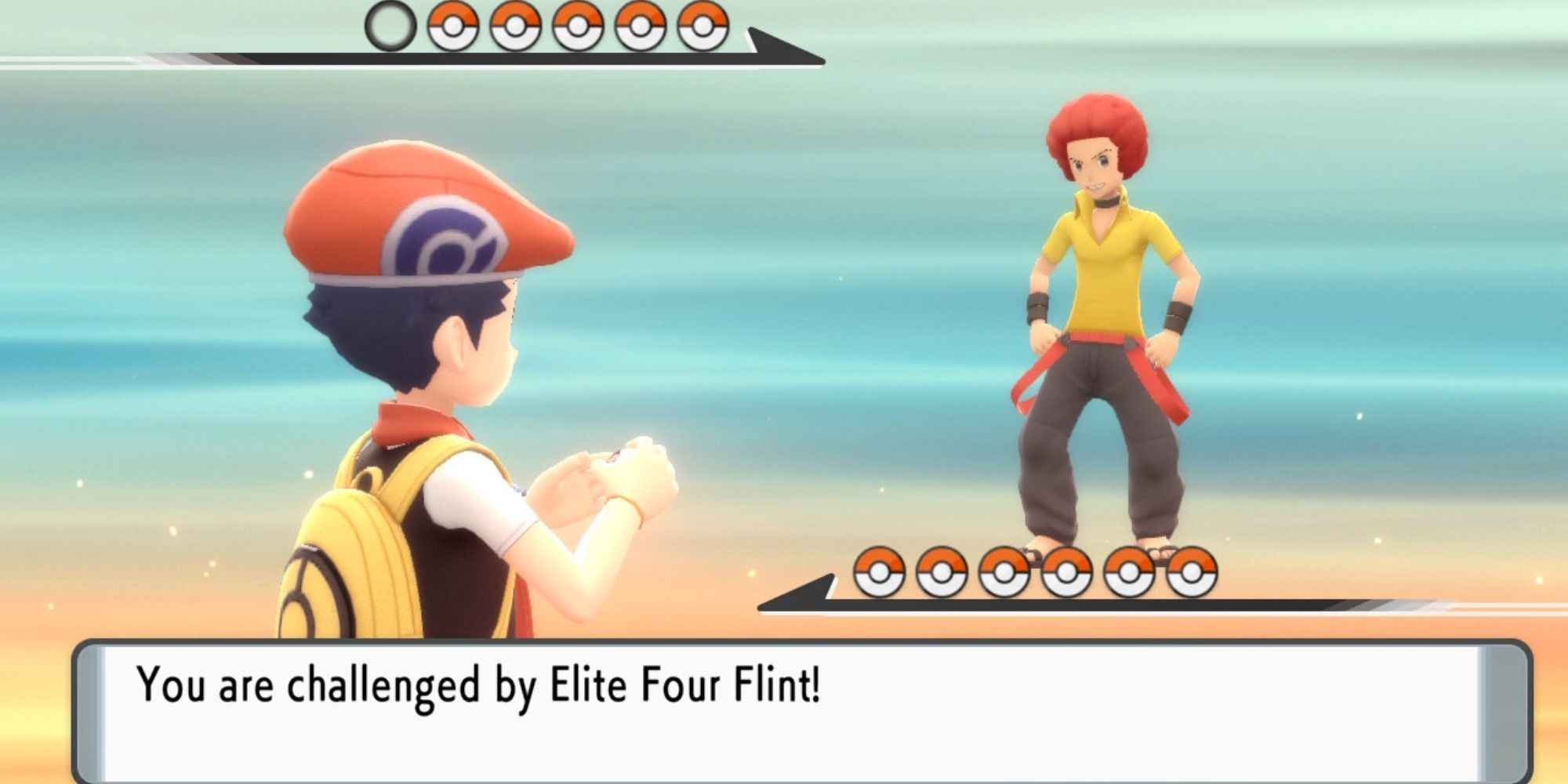 In general, you'll want your battle party to be around level 72 or so heading into these bouts. That may sound high – probably because it is – but by the time you reach Cynthia, her team will have levels several higher than that. It's feasible to finish these fights as low as the mid-sixties, but you'll need to have honed quite a bit of skill along the way and there won't be much room for error.
Aaron's Round One Lineup
| Pokemon | Move Pool | Ability & Held Item |
| --- | --- | --- |
| Level 65 Yanmega | Bug Buzz/Air Slash/Ancient Power/Detect | Speed Boost/Wise Glasses |
| Level 65 Scizor | X-Scissor/Bullet Punch/Night Slash/Swords Dance | Technician/Occa Berry |
| Level 66 Vespiquen | Power Gem/Aerial Ace/Attack Order/Defend Order | Unnerve/Sitrus Berry |
| Level 67 Heracross | Rock Slide/Earthquake/Close Combat/Facade | Guts/Flame Orb |
| Level 69 Drapion | X-Scissor/Earthquake/Cross Poison/Night Slash | Sniper/Scope Lens |
Four out of five of Aaron's Pokemon belong to the Bug type. Bug is weak to Fire, Rock, and Flying moves. Aaron wisely keeps some Rock and Ground moves steady in his arsenal, but feel free to bust out Fire types like Infernape and Magmortar against Scizor and Vespiquen. A powerful flier like Staraptor isn't a bad pick for most of the rest.
Drapion is a different story. Sure, it's the strongest of the bunch, but it's also the easiest to counter with a little prep work. Any Ground-type Pokemon will hold its own against Drapion rather nicely, but the bulkier the better.
Bertha's Round One Lineup
| Pokemon | Move Pool | Ability & Held Item |
| --- | --- | --- |
| Level 66 Whiscash | Earthquake/Ice Beam/Scald/Zen Headbutt | Hydration/Rindo Berry |
| Level 69 Gliscor | Earthquake/Thunder Fang/Guillotine/X-Scissor | Hyper Cutter/Sitrus Berry |
| Level 68 Golem | Earthquake/Stone Edge/Rock Polish/Heavy Slam | Sturdy/Soft Sand |
| Level 68 Hippowdon | Earthquake/Crunch/Ice Fang/Rest | Solid Rock/Muscle Band |
| Level 71 Rhyperior | Earthquake/Rock Wrecker/Megahorn/Thunder Fang | Solid Rock/Muscle Band |
Use Whiscash's 4x weakness to Grass smartly; don't bring out an actual Grass-type Pokemon, as Ice Beam will ruin their day. Instead, use any fully-evolved option that has access to moves like Solar Beam and Razor Leaf without the typing. This means you'll miss out on STAB (Same Type Attack Bonus), but at 4x weakness, it's not a big deal.
The rest of Bertha's lineup is mostly a matter of letting Grass-types and Water-types work their magic. Her Rhyperior can OHKO many Water Pokemon with Thunder Fang, but Torterra or your closest kin to one should bring it down in a few turns.
Flint's Round One Lineup
| Pokemon | Move Pool | Ability & Held Item |
| --- | --- | --- |
| Level 68 Houndoom | Dark Pulse/Flamethrower/Nasty Plot/Destiny Bond | Unnerve/Wise Glasses |
| Level 71 Flareon | Flare Blitz/Will-O-Wisp/Quick Attack/Flail | Flash Fire/Sitrus Berry |
| Level 69 Rapidash | Flare Blitz/Poison Jab/Iron Tail/Hypnosis | Flame Body/Wide Lens |
| Level 71 Infernape | Close Combat/Mach Punch/Fire Punch/Thunder Punch | Iron Fist/Focus Sash |
| Level 73 Magmortar | Fire Blast/Focus Blast/Thunderbolt/Psychic | Flame Body/Lum Berry |
Houndoom's biggest perk as a Pokemon is Special Attack, followed by Speed. It's quite good, but with an HP pool this low, a properly-trained Water Pokemon of almost any sort should take it out in two turns. Flareon, on the other hand, has a strong Attack stat and not much else. Flare Blitz might hurt a bit, but there's not much else to say. Nor will Rapidash be a huge bother; just be sure to cure your Pokemon if they're hit with Hypnosis.
Infernape and Magmortar are the real deals here. Close Combat and Fire Punch will make you rue the day you came for Flint again unless you're ready for them. Latios/Latias can handle them both. Alternatively, you can bring along a Ghost-type like Gengar who knows Psychic for Infernape – as far as Magmortar is concerned, Ground is better than Water so as to avoid the wrath of Thunderbolt.
Lucian's Round One Lineup
| Pokemon | Move Pool | Ability & Held Item |
| --- | --- | --- |
| Level 69 Mr. Mime | Psychic/Dazzling Gleam/Light Screen/Reflect | Filter/Light Clay |
| Level 71 Espeon | Psychic/Dazzling Gleam/Shadow Ball/Light Screen | Magic Bounce/Mental Herb |
| Level 70 Bronzong | Earthquake/Gyro Ball/Rock Slide/Payback | Levitate/Muscle Band |
| Level 72 Alakazam | Psychic/Dazzling Gleam/Shock Wave/Nasty Plot | Magic Guard/Life Orb |
| Level 75 Gallade | Psycho Cut/Close Combat/Poison Jab/Shadow Sneak | Justified/Sitrus Berry |
Lucian isn't playing around this time. Even his Espeon, a powerful but frail "Eeveelution," is well-equipped to play the long game.
Bug and Dark are your best friends throughout this battle. Ghost is doable, but all of Lucian's Pokemon can dish just as much damage to your Gengar as your Gengar can dish to them. Scizor and Heracross both have the right builds to withstand a great deal of what this top-ranking Elite Four member can throw at you. Umbreon and Tyranitar are also savvy picks.
Cynthia's Round One Lineup
| Pokemon | Move Pool | Ability & Held Item |
| --- | --- | --- |
| Level 74 Spiritomb | Dark Pulse/Shadow Ball/Sucker Punch/Will-O-Wisp | Pressure/Sitrus Berry |
| Level 74 Roserade | Shadow Ball/Dazzling Gleam/Sludge Bomb/Energy Ball | Poison Point/Expert Belt |
| Level 76 Togekiss | Dazzling Gleam/Air Slash/Aura Sphere/Thunder Wave | Serene Grace/Leftovers |
| Level 76 Lucario | Aura Sphere/Flash Cannon/Dragon Pulse/Psychic | Inner Focus/Wise Glasses |
| Level 74 Milotic | Ice Beam/Scald/Mirror Coat/Recover | Marvel Scale/Flame Orb |
| Level 78 Garchomp | Dragon Claw/Earthquake/Poison Jab/Swords Dance | Rough Skin/Yache Berry |
Many players in Pokemon Brilliant Diamond & Shining Pearl have found Cynthia to be among the toughest champions to beat in the entire series. But as you can see from the above table, she's barely unsheathed her proverbial sword the first time you go up against her.
Every Pokemon on Cynthia's rematch roster has a nigh-immaculate move pool. Take out Spiritomb before it can whittle your team away entirely too early into the battle; Cynthia just loves using Will-O-Wisp to undermine you in this opening salvo. Don't underestimate Roserade and Togekiss, either. With flawless IVs and EVs, they can handily overcome a lack of STAB in their quirkier attacks and still bring the pain.
We can just as easily highlight Lucario, Milotic, and Garchomp, but of course, you're probably reading this guide for more than just a generic "when all else fails, pray" disclaimer. Your best bets throughout this fight are a team that is just as diverse as Cynthia's. We've assembled a "dream squad" of potential candidates for the cut:
Torterra/Infernape/Empoleon (whichever applies)
Tyranitar
Staraptor
Dialga/Palkia (don't be afraid to get cheap with Cynthia if necessary)
Houndoom
A Garchomp of your own
Roserade
Luxray or Magnezone
Elite Four Rematches: Round Two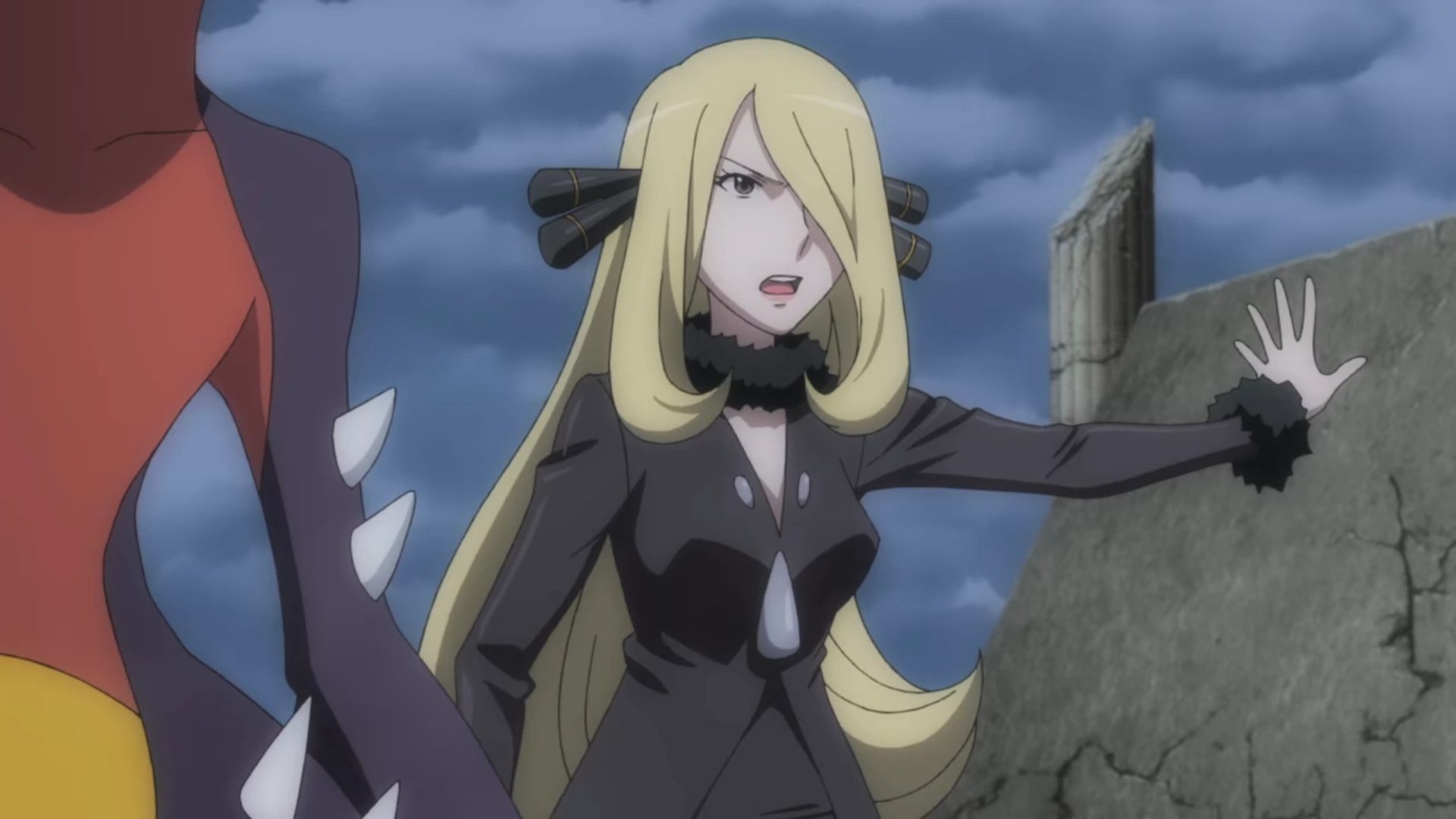 Some regional Elite Four organizations see the writing on the wall when a ten-year-old from a no-name village on the far end of the landmass one-ups them all. Some will bite back exactly once, determined to set the record straight. And then there are these people.
In the second round of rematches, each of your five nemeses has trained their team to the brink. That said, even the brink has its natural limitations. Broadly speaking, you can apply many of the same techniques we listed above. Study the updated lists below, level up to suit the new occasion, and know that we won't tell a soul if you decide a team of Dialga/PalkiaGiratina/Suicune/Zapdos/Ho-Oh is your cure-all. Even then, bring Full Restores.
Aaron's Round Two Lineup
| Pokemon | Move Pool | Ability & Held Item |
| --- | --- | --- |
| Level 75 Yanmega | Bug Buzz/Ancient Power/Air Slash/Detect | Speed Boost/Wise Glasses |
| Level 75 Scizor | X-Scissor/Bullet Punch/Night Slash/Swords Dance | Technician/Occa Berry |
| Level 77 Vespiquen | Power Gem/Aerial Ace/Attack Order/Defend Order | Unnerve/Sitrus Berry |
| Level 77 Heracross | Earthquake/Rock Slide/Close Combat/Facade | Guts/Flame Orb |
| Level 75 Flygon | Dragon Pulse/Bug Buzz/Boomburst/Earth Power | Levitate/Wise Glasses |
| Level 79 Drapion | X-Scissor/Cross Poison/Earthquake/Night Slash | Sniper/Scope Lens |
Bertha's Round Two Lineup
| Pokemon | Move Pool | Ability & Held Item |
| --- | --- | --- |
| Level 76 Whiscash | Earthquake/Ice Beam/Scald/Zen Headbutt | Hydration/Rindo Berry |
| Level 79 Gliscor | X-Scissor/Earthquake/Thunder Fang/Guillotine | Hyper Cutter/Sitrus Berry |
| Level 78 Nidoking | Earth Power/Sludgebomb/Thunderbolt/Ice Beam | Sheer Force/Life Orb |
| Level 78 Mamoswine | Earthquake/Double-Edge/Icicle Spear/Ice Shard | Thick Fat/Never-Melt Ice |
| Level 78 Hippowdon | Earthquake/Ice Fang/Crunch/Rest | Sand Stream/Chesto Berry |
| Level 81 Rhyperior | Earthquake/Rock Wrecker/Megahorn/Thunder Fang | Solid Rock/Muscle Band |
Flint's Round Two Lineup
| Pokemon | Move Pool | Ability & Held Item |
| --- | --- | --- |
| Level 78 Ninetales | Flamethrower/Solar Beam/Nasty Plot/Hypnosis | Drought Heat Rock |
| Level 78 Houndoom | Flamethrower/Dark Pulse/Nasty Plot/Destiny Bond | Unnerve/Wise Glasses |
| Level 79 Rapidash | Flare Blitz/Poison Jab/Iron Tail/Hypnosis | Flame Body/Wide Lens |
| Level 81 Infernape | Close Combat/Mach Punch/Fire Punch/Thunder Punch | Iron Fist/Focus Sash |
| Level 81 Arcanine | Flare Blitz/Close Combat/Extreme Speed/Play Rough | Intimidate/Shuca Berry |
| Level 83 Magmortar | Fire Blast/Focus Blast/Thunderbolt/Psychic | Flame Body/Sitrus Berry |
Lucian's Round Two Lineup
| Pokemon | Move Pool | Ability & Held Item |
| --- | --- | --- |
| Level 79 Mr. Mime | Psychic/Dazzling Gleam/Light Screen/Reflect | Filter/Light Clay |
| Level 81 Espeon | Psychic/Dazzling Gleam/Shadow Ball/Light Screen | Magic Bounce/Mental Herb |
| Level 80 Bronzong | Earthquake/Gyro Ball/Rock Slide/Payback | Levitate/Muscle Band |
| Level 82 Alakazam | Psychic/Dazzling Gleam/Nasty Plot/Shock Wave | Magic Guard/Life Orb |
| Level 82 Slowbro | Psychic/Flamethrower/Scald/Slack Off | Regenerator/Leftovers |
| Level 85 Gallade | Psycho Cut/Close Combat/Poison Jab/Shadow Sneak | Justified/Sitrus Berry |
Cynthia's Round Two Lineup
| Pokemon | Move Pool | Ability & Held Item |
| --- | --- | --- |
| Level 84 Spiritomb | Shadow Ball/Dark Pulse/Sucker Punch/Will O Wisp | Pressure/Sitrus Berry |
| Level 85 Porygon-Z | Hyper Beam/Ice Beam/Thunderbolt/Shadow Ball | Adaptability/Expert Belt |
| Level 86 Togekiss | Dazzling Gleam/Aura Sphere/Air Slash/Thunder Wave | Serene Grace/Leftovers |
| Level 86 Lucario | Close Combat/Meteor Mash/Earthquake/Extreme Speed | Inner Focus/Focus Sash |
| Level 84 Milotic | Ice Beam/Scald/Recover/Mirror Coat | Marvel Scale/Flame Orb |
| Level 88 Garchomp | Dragon Claw/Earthquake/Poison Jab/Swords Dance | Rough Skin/Yache Berry |
Source: Read Full Article